Most Popular
Namecheap is a domain registrar and web hosting company that also offers a marketplace for expired domains.
Most Used
GoDaddy offers a wide range of features & options, making it a good choice for both beginners & experienced webmasters.
Best Choice
DreamHost offers a variety of features such as a free SSL certificate and automatic daily backups.
Looking to establish your digital brand's identity?
The first step is securing the perfect domain name. A compelling web address not only represents your business but also defines its online presence.
In this blog, we'll delve into the top 7 platforms where you can buy domain names and make that crucial mark in the online world.
From Namecheap to Dreamhost, these reputable platforms offer a diverse range of options to suit your business needs.
Let's navigate the domain market and find the ideal online home for your venture.
Overview on Domain Names ⚡️
A domain name is what you see in the address bar of the web page. Domain name registration is what changes the IP address to a more logical and recognizable name.
A brilliant idea along with even more brilliant domain name makes your website a hit; after all, your website flaunts your idea.
A domain name should be catchy and useful to the idea behind your entire website.
When buying your domain name, there are certain things to look for-
Best rates
Reliability
Customer service
Features
Top 7 Websites where you can Buy Domain Names 2023
1) Namecheap
Namecheap is known for its user-friendly interface and competitive pricing. With an intuitive design, the registration process is seamless, catering to both seasoned professionals and newcomers alike. The platform's affordability is a standout feature, offering various domain extensions at budget-friendly rates, making it an attractive choice for individuals and small businesses.
Transparency is key at Namecheap, where a clear pricing structure ensures no hidden surprises. Beyond registration, users benefit from robust domain management tools. Easily configure DNS settings, set up email forwarding, and manage other aspects through the user-friendly control panel. Security is prioritized, with free WHOIS privacy protection for eligible domains and additional options such as SSL certificates for enhanced website security.
Namecheap's stellar customer support adds another layer of reliability. Responsive and effective, the support team is ready to assist with any questions, from registration to technical matters. As a comprehensive solution, Namecheap goes beyond domain registration, offering additional services like web hosting, email hosting, and website building tools. Whether you're a blogger, entrepreneur, or established business, Namecheap is your one-stop-shop for all online needs, ensuring a strong and secure online presence.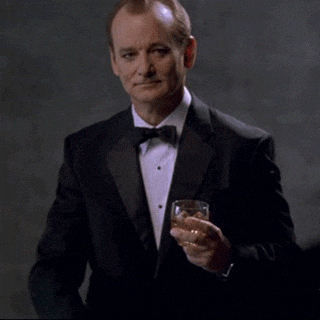 2) Name.com
Name.com is a standout choice with its user-friendly interface that caters to both seasoned professionals and first-time buyers. The platform's intuitive design ensures a seamless and straightforward domain purchasing process.
Name.com boasts an extensive selection of domain extensions (TLDs), allowing users to choose from a diverse range, including popular .com domains and specialized extensions like .tech or .guru. This broad inventory ensures that individuals and businesses can find the perfect domain to establish their online presence.
Competitive pricing sets Name.com apart, offering cost-effective solutions for domain registrations, renewals, and transfers. Transparent pricing and occasional promotions make it an affordable option, enabling users to secure their desired domain names without exceeding their budget.
With reliable customer support, robust domain management tools, and a commitment to secure transactions, Name.com provides a comprehensive solution for managing your online identity. Additional features, such as domain privacy protection and professional email services, contribute to the platform's reputation as a reliable and user-centric choice for acquiring domain names.
3) Hover
Choose from a diverse range of domain extensions on Hover.com, catering to both traditional and contemporary preferences. Whether you need a classic .com or a specialized extension, Hover.com offers a variety of options to align with your brand or business.
Efficient domain management is a key feature of Hover.com, empowering users to easily control DNS settings, implement domain forwarding, and customize configurations. The platform's user-centric control panel ensures seamless management of a user's online presence.
4) GoDaddy
GoDaddy stands out as a leading choice. Established in 1997, it has grown into one of the largest domain registrars globally. The platform offers a user-friendly interface, making it easy to search for and register your desired domain, with a diverse range of extensions available.
GoDaddy goes beyond domain registration, providing a comprehensive suite of services for online presence management. From website hosting to email hosting and marketing tools, it offers an integrated solution. Keep an eye out for competitive introductory rates and promotions when considering GoDaddy for your domain needs.
Navigating GoDaddy's platform is intuitive, allowing for seamless domain management. Additional features, including domain privacy protection and a domain auction platform, contribute to its appeal. With a solid reputation and a plethora of services, GoDaddy remains a reliable choice for those looking to establish a strong online presence.
It includes a photo album, email account, blogging tools with 1 GB storage. It has special offers when you register five or more domains all of them are free. Go Daddy costs around $11.99 per year.
5) 1and1
One of the best places to get domain names is 1and1, which has a wide range of extensions available to suit different tastes. Reputable for straightforward and affordable pricing, customers can affordably register and renew domain names.
Both novice and expert users can easily register domains on 1and1 thanks to its user-friendly interface. In addition to domain services, the platform offers web hosting, tools for creating websites, and email services, offering a complete one-stop shop for all digital needs.
Users can be assured that they will receive immediate assistance with any questions or concerns from the platform's dependable customer support team, which is renowned for its reactivity and experience. Strong domain administration tools provide customers with the flexibility and customisation they need to manage DNS settings, domain forwarding, and other crucial aspects for their online presence.
Having been in the domain registration business for many years, 1&1.com has established a solid reputation for dependability, security features, and client satisfaction. Many people and companies use 1&1.com as their preferred domain name registration platform since it offers a smooth process and a range of options to improve their internet visibility.
6) Gandi
Gandi has been registering domain name for a very long time. It has a very simple approach to domain name registration as well as domain name renewal.
You will not be duped into buying all those services that are of no use to you.
With Gandi you get two free hosted pages, a free blog by the name of Gandi blog and free email services.  You can buy a domain name from Gandi at $16.85.
7) Dreamhost
Reputable web host DreamHost is a convenient option for people starting an online presence because it provides a smooth domain name purchase process. Its easy-to-use interface guarantees a simple procedure, especially for those who are not experienced in managing websites.
DreamHost offers a wide selection of top-level domains (TLDs) to accommodate different branding choices, such as the traditional.com extension and country-specific codes. It is simpler for customers to comprehend the expenses involved with their domain purchase because to the price structure's transparency and competitiveness, which do away with unpleasant surprises and hidden fees.
DreamHost's domain management tools enable users to easily set up personalized email addresses, modify domain settings, and make necessary modifications. Furthermore, by maintaining the privacy of personal information in the publicly accessible WHOIS database, the option for domain privacy protection offers an additional degree of security.
24/7 customer service guarantees that help is accessible at all times during the domain registration procedure. The competent support staff at DreamHost is available to handle any questions or issues, offering dependable help to people and companies protecting their online identities.
Dreamhost cost around $ 10 per year for domain name registration.
FAQs to Buy Domain Names
🌟 How can I search for a domain name?
Searching for a domain name is super easy. Scroll up to the search box at the top of this page and type in a domain name you're interested in. We'll let you know if that one is available and present you with relevant alternatives.
🚀 What domains are available from Namecheap?
At Namecheap, you can register brand new domain names using hundreds of popular TLDs. In our Marketplace, you will find thousands of domain names that have already been registered but are now for sale. While .com domains are available, of course, you'll also see options using .net, .us, and many more.
👉 Will DreamHost place ads on my site?
No. It's your web space for you to use as you like.
👀 Why get a domain name from GoDaddy?
GoDaddy is the world's largest and trusted domain registrar that empowers people like you with creative ideas to succeed online. Buying a domain name is easy with our domain search tool and domain name generator tools you can find the perfect website address for your business.
Conclusion: Best Website to Buy Domain Names 2023 ✅
Your domain name is the cornerstone of your online enterprise. It's where potential clients find you, and where your brand story begins.
Investing time and thought into choosing the right domain is a strategic move.
From the budget-friendly options of Namecheap and GoDaddy to the sleek offerings of Name.com and Hover, the domain market is rich with choices.
Take advantage of what these top 7 platforms, including 1and1, Gandi, and Dreamhost, have to offer.
Secure your spot on the web today and let your business shine with a domain that speaks volumes. Buy domain names wisely, for they are the address to your digital success.