In the dynamic world of digital content creation, the pursuit of "Making Money from Blogs" has never been more attainable.
As we embark on a new year, the opportunity to transform your passion for blogging into a profitable endeavor is at your fingertips.
This step-by-step guide is your roadmap to success, providing invaluable insights and practical tips to monetize your blog effectively.
Whether you're a novice blogger or a seasoned writer, the strategies and approaches outlined here will empower you to maximize your blog's earning potential in 2023.
Join us as we explore the essential steps, tactics, and opportunities that lie ahead in your journey to convert your blog into a thriving source of income.
Then, don't fret out and start applying the monetization methods mentioned in this guide. The first step is to keep calm and trust yourself.
Making money from blogging is not rocket science. Anyone with beginner marketing skills can start making money.
4 Incredible Ways of Making Money from Blogs 💥
1. PPC Ads
PPC ads (Pay-per-click), also known as cost-per-click ads, are widely used by most beginner bloggers to make money blogging.
This is also one of the most effective ways to make money from blogs. PPC ads like Google AdSense and BidVertiser allow you to publish various ads of your choice on your websites to make money.
If you use the right keyword combination and data analysis and target a specific set of customers, you can make a lot of money from PPC ads.
The simple rule to making more money from PPC ads is to create relevant and compelling web pages that attract the "right clicks."
This monetization method is directly proportional to the number of clicks you get on your ads. The more clicks you generate from your ads, the more money you can make!
PPC ads not only give you passive income every month, but they are reliable money sources if you leverage your blog traffic properly.
You need to make sure to drive consistent traffic from search engines to your sites if you want to make a decent and steady income from PPC ad networks like AdSense.
2. Offer Services
Online people always love to do business with someone they know. This is where making money by offering various blog services comes into play. If you are trying to make more money with less blog traffic, blog services are for you.
You can offer anything from freelance writing to designing WordPress themes to installing WordPress for free (on another hosting service).
Make sure to create a portfolio to find high playing clients for your work. If you are a freelance writer, by landing on top blogs in your niche, you can attract tons of clients.
The more impressive your portfolio is, the easier you will find more clients.
3. Sell other products for a Commission
Promoting affiliate products is the best way to make money online. There are thousands of bloggers who are making a living online by selling others' products from their websites.
The best thing about this monetization method is you don't have to drive tons of visitors from search engines (unlike PPC ads) to make more money.
However, your audience must be specific and interested in the products you promote.
Affiliate marketing is the best way to create a passive income source online. If you want to make money even while sleeping, affiliate marketing is for you.
However, making money from this strategy takes time and requires marketing efforts.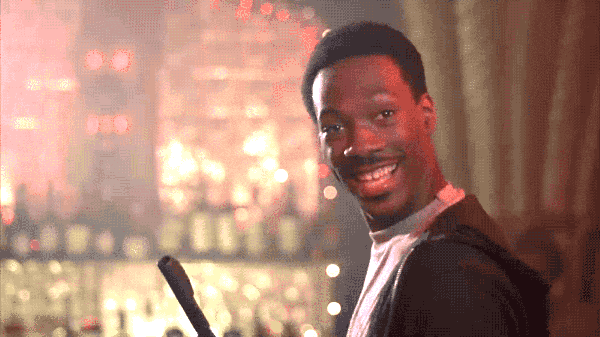 Without having good marketing skills, it's almost impossible to make a decent income from affiliate marketing. Make sure to have an email list if you are trying to make money from this monetization method.
Only recommend the products you personally use and are satisfied with.  After all, affiliate marketing is all about building trust and increasing the brand awareness of the products you promote.
4. Launch Your Own Products
It can be anything from creating WordPress themes to selling eBooks. Make sure the product you take is useful for your target audience. The only way to boost your sales is to offer what your readers are craving for.
You need to find ways to leverage your blog traffic in order to boost your information product sales even while you sleep. To do this, you need a thriving email list.
Educate your email subscribers about the products you have and tell them how your products can solve their problems.
This way, they will give you a try, and if they are really valuable, they will become loyal customers. And that's how you grow your online revenue by launching your own products.
FAQs about Making Money from Blogs
👉 How do beginner bloggers make money?
Whether you're starting a new blog or growing an existing one, here are a few ways to make money blogging - Choose a profitable niche. ... Build an email list, Write sponsored product reviews, Sell advertising placements, Join an affiliate marketing program, and many more.
🙄 Can small blogs make money?
Bloggers can make money using a multitude of different strategies. Some require more effort than others. Most blog income streams rely on precarious conditions, such as search engine algorithms and brand budgets. Therefore, it's highly recommended that you diversify your revenue by choosing multiple methods.
👀 What is SEO in blogging?
Blog SEO is the practice of optimizing a blog's content, site architecture and HTML code for search engines. Common tasks associated with blog SEO include on-page optimization, installing plugins, improving page loading speed, and internal linking.
😍 Is SEO free?
Technically, SEO is free. You're not paying money for SERP placement. Google ranks content based on a number of factors, including the E-A-T trio: Expertise, Authority, and Trust. They're going to highly rank those who are seen as valuable resources for users.
Final Thoughts about Making Money from Blogs 🔥
As we conclude our journey through this step-by-step guide on "Making Money from Blogs" in 2023, you now possess the knowledge and tools necessary to turn your passion into profit.
The digital realm offers a wealth of opportunities for bloggers to generate income, and with determination and the right strategies, success is within reach.
Your blog is not only a platform for self-expression but also a gateway to financial independence.
By consistently applying the insights gained here, you can build a loyal audience, attract advertisers and sponsors, and create a steady stream of income from your blog.
The future is bright, and it's yours to shape. So, embrace these tips and take your blogging journey to new heights of success and prosperity in the year ahead.