Recommended
OptinMonster is a tool for creating email signup forms including popups, floating bars, etc. It offers 50+ beautiful templates
Popular
Sleeknote is a conversion rate optimization tool that helps email marketers convert their website visitors into email subscribers.
Most Used
Convert Pro is an advanced WordPress popup plugin that allows you to create beautiful opt-in forms and call-to-actins.
In an ever-evolving digital landscape, staying at the forefront of online marketing is crucial.
If you've been exploring ways to enhance your website's conversion rates, you've likely come across OptiMonk.
OptiMonk is undoubtedly a powerful tool for lead conversion.
Still it is always prudent to consider alternatives to ensure you're making the most informed decision for your business.
In this comprehensive guide, we'll delve into the world of OptiMonk alternatives in 2023.
And also unveil the top 5 contenders that can help you boost conversions, providing you with valuable insights to optimize your online strategy.
5 Best OptiMonk Alternatives 2023 💥
1. OptinMonster 
Lead generation tool OptinMonster is the most powerful in the world. 
You can create high-converting optin campaigns with OptinMonster, because it provides everything you need. 
The term 'optin campaigns' refers to things such as opt-in pop-ups, gamified wheels, floating bars, and others you've probably seen before.
Plus, you won't need any coding skills with OptinMonster.
OptinMonster offers 50+ beautiful templates for you to start your campaign
OptinMonster's builder makes everything just as easy. These templates require only minor changes. 
Changes can be made by dragging and dropping. The advanced targeting rules are one of the things that make OptinMonster stand out.
The main advantage of using OptinMonster is that you can display your campaigns at the most opportune time to maximize conversions to the ideal audience.
OptinMonster offers some of the best targeting options in the industry:
Exit-Intent® Technology:

Display offers or promotions to convert visitors who are about to leave. 

Geo-location Targeting:

Display personalized messages based on visitor location.

Device-Based Targeting:

Show relevant campaigns to users according to their device.

Onsite Re-targeting®:

Re-target visitors who return to your site for a more engaging experience.

 
Other targeting rules are available as well. Interestingly, eCommerce businesses like Kennedy Blue used the same kinds of rules to increase sales by 50%.
In summary, OptinMonster is the most popular lead generation tool in the world because it offers the following features: 
You don't need to know how to code to create campaigns

A comprehensive list of 9 high-performing campaign types, including gamified wheels, light-box popups, and more

Pre-built templates for 50+ campaigns 

Targeting rules based on behavior intelligence and intent-based campaign triggers

For the best results, we use comprehensive insights and A/B testing

Good customer support
Pricing : The basic plan of OptinMonster starts at $9/month. 
2. Picreel
Using Picreel offers targeted popups, you can drive conversions. 
There are a variety of features offered by this online software, including exit-intent popups. 
Exit-intent popups are helpful in regaining lost visitors. Timed popups with targeted messages are displayed as soon as your visitors are about to leave. 
By using Picreel's pre-built popup templates, you can create powerful popups. 
Plus, A/B testing and analytics can help you improve the performance of your pop-up campaigns. 
Key Features 
More than 100 custom templates 

Actionable insights and A/B testing 

Integration of email
Pricing: $14/month for the starter plan. 
3. Sleeknote
On this list, you'll also find Sleeknote. To generate more sales, you can create more effective popups and other campaigns. 
You can create engaging campaigns right away with Sleeknote's pre-built popup templates. 
Popup campaigns assist in driving conversions, expanding email lists, and more.
The best part is that you can customize your campaigns easily without any coding or design skills at all.
With just a few clicks, you can customize all elements of your campaigns.
Key Features 
More than 120 popup templates

Builder that can be dragged and dropped

Trigger options with advanced features

Integrate easily with email providers

Editing on the go
Pricing: €49/month for the Lite plan. 
4. Popupsmart 
Using Popupsmart, you can build powerful popups that increase conversions, grow email lists, and more. 
In just 5 minutes, you can create stunning popups using this tool, which features 55+ popup designs. 
With just a few clicks, you can customize the headline, the primary button, the font, the background color, and more.
Moreover, Exit Intent, Geo-Location, Scroll Triggers, and many others are available.
With these advanced targeting methods, you are able to display relevant campaigns to the right audience in order to drive more conversions.
Key Features
More than 55 popup designs 

Designing for mobile devices 

Rules for advanced targeting 

Integrates flawlessly with 100+ apps

Support in real time
Pricing: There is a free plan available. It costs 29 dollars per month.
5. Convert Pro
You can start using Convert Pro right away. 
Create high converting optin forms using its drag and drop builder in a matter of minutes. 
The plugin also comes with an ever-expanding collection of stunning campaign templates. 
Utilize Behavior Intelligence with Convert Pro to get more conversions and subscribers.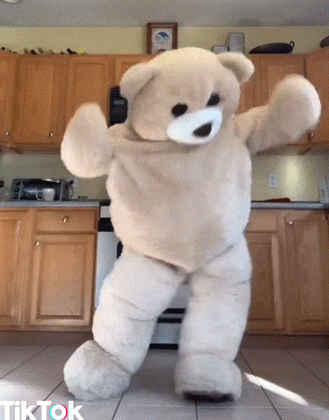 This tool also lets you perform A/B testing to make sure your campaigns are tailored to your audience.
Key Features 
Campaign builder tools that allow you to drag and drop 

Targeting capabilities that are advanced 

Designing responsively 

Integrate seamlessly with marketing tools 

A world-class support system 
Pricing: $79/year for the Pro plan.
FAQs about OptiMonk Alternatives
1️⃣ Will my website slow down with Picreel?
No way! We value performance, which is why we have tested Picreel on many high-traffic websites and experienced zero percent slow down.
2️⃣ How do I create Social Pop-ups using OptinMonster?
You can create social campaigns using a Custom HTML element. To help you get started, see our documentation on creating a Facebook Page Widget and Twitter Follow campaign.
3️⃣ What's required to use Sleeknote?
All you need to do is integrate with your email service provider, add a piece of code to your website, and you're ready to go. We can help you with this if need be.
4️⃣ Do i need coding skills to use Popupsmart?
No, it is a no-code product. We designed Popupsmart with a easy user experience in mind so that anyone can install and use it easily. It only takes 5 minutes to set up and create your first popup campaign.
5️⃣ Does ConvertPro offer Free Trial of the plugin?
No we don't offer a free trial! Moreover, we also offer a 14 days no questions asked refund policy which can be processed in case you find the plugin is no longer useful for you.
Conclusion: The Best OptiMonk Alternatives 2023 😍
In the dynamic realm of online marketing, the quest for the most effective tools to boost conversions is a continuous journey.
By exploring the top 5 OptiMonk alternatives we've outlined in this guide, you're equipped with a diverse set of options to elevate your lead conversion game.
Whether you're seeking advanced features, pricing flexibility, or specific integrations, these alternatives offer a range of solutions to cater to your unique needs.
As you navigate the ever-changing landscape of digital marketing, remember that the right choice of tools can be the catalyst for transformative success.
So, seize the opportunity, experiment, and watch your conversion rates soar in 2023 with the OptiMonk alternatives that align best with your vision and objectives.