In this post, we are going to explore the Best Web Hosting Providers In Europe In 2021. But before going further, let me give you a brief insight about web hosting and the factors that determine who your web host is going to be.
Web Hosting services provide the platform for developing any of your business online. Whether you have a startup business or an established large scale business, hosting services provide you with the best multi-functional features and latest technology to host your website online. Your website is held or stored on specialized processors called servers. When anyone wants to view your webpage, after typing your website name, the servers will connect them to your webpage through the browser.
The Website Name is the domain name which is also purchased from either domain registering companies or web hosting companies.
How To Decide Which Web Hosting Plan Is Suitable For You?
Before going for any web hosting plan, make sure that you have an in-depth knowledge about all the type of hustings' conducted through these service providers. It entirely depends on what kind of scaling your business needs and what all elements must be added at the initial stage.
The type of servers required to run your website also plays a major role. The last but not the least part is your budget because at times you have to compromise on few points due to the affordability concerns.
For newbies, budget is the first thing which they think about before buying any services. For large enterprises, the budget is not so important as they first focus on safety features and other multimedia operations.
So, keeping in mind all these aspects, web hosting service providers design their plans as per the need of the clients. You can start with the budgeted plan and slowly move on to the higher plans with more exclusive features. There are many hosting options accessible to you from which I will talk about the basic ones:
Other factors which determine the cost of the plan are the web servers- Linux or Windows. Windows is little costly whereas Linux is affordable. Both are used for different purposes:
Linux is for processing scripts created in PHP, Perl, Python and other Unix-devised languages. It commonly backs MySQL and PostgreSQL databases.
Windows is for handling ASP scripts and applying .NET and other Microsoft expertise. It assists Microsoft SQL Server and Access database.
Also know the essential features of every web hosting service which it offers with a particular plan like- FTTP access, Email accounts, disk space, bandwidth, and uptime.
Which Factors Help You In Choosing A Hosting Provider?
In the competitive world, it becomes tough to choose the best hosting service for any of your business. There are few very important elements on which you should decide on your host provider. Whenever someone visits your website, the most important thing is the time which server takes to load the pages.
The more the downtime of the server, the quick change of mind of the user. The visitor will switch to another website if your web pages don't give the best uptime in loading pages.
Another aspect is the server space provided to the data of your website. If you choose an economic package, then make sure that you get hands on unlimited space and bandwidth. In every package, you will be allowed either limited or unlimited space so that visitor can easily either transfer the files or use the website.
Bandwidth is an essential factor as it helps in increasing traffic and needed updates.
Other additional factors which can be provided as an add-on are- CGI access, MySQL, Real Video and Audio, Cold Fusion, etc. SSL is very crucial for e-commerce sites as it encodes all the transaction report till it comes to you.
The service provider can purchase SSL and displayed on your webpage to ensure that all transactions will be secure.
Some hosting firms also offer website designing so that you get help in getting stunning website designs with high-tech multimedia features. It is also an excellent feature you can look for while deciding on your host provider as you get many options from a single vendor.
After all the above-mentioned factors, let's choose the Best Web Hosting Providers In Europe.
[Updated Reviews 2021 July] Best Web Hosting Providers In Europe
| | | |
| --- | --- | --- |
|         Web Host | Pricing |                         Discount Offer |
| | £ 2.49 | |
| | £ 2.49 | |
| | € 3.99 | |
| | £ 2.49 | |
| | $ 2.45 | |
| | £ 1 | |
| | $ 0.99 | |
| | $ 4.95 | |
| | $ 2.85 | |
| | $ 2.95 | |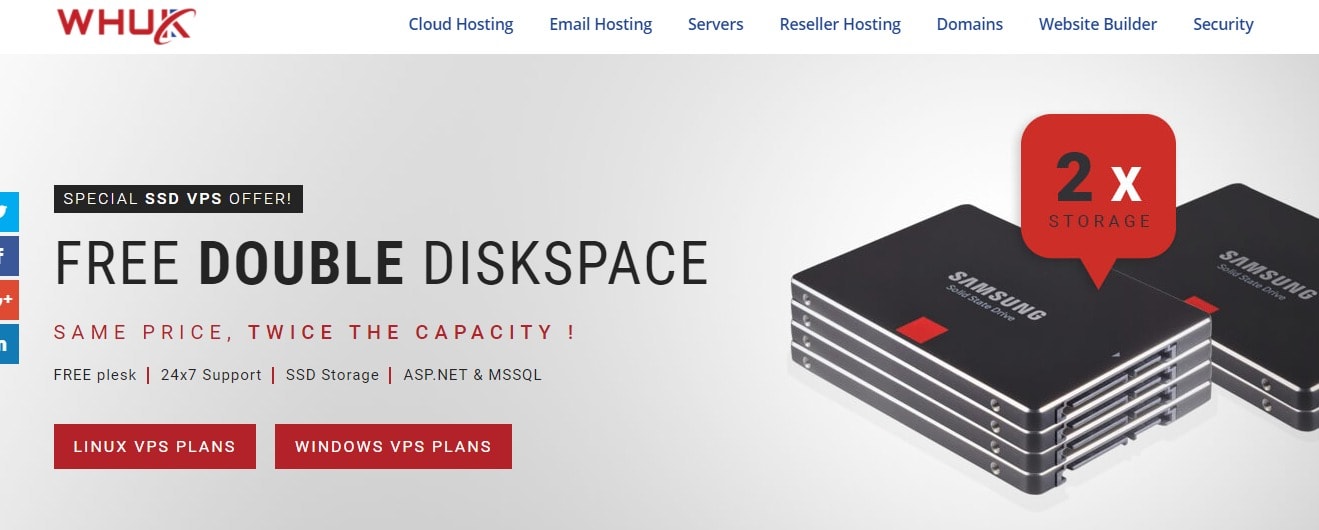 It is the most trusted web hosting service, and more than 35000 clients rely on Webhosting.uk for fulfilling their web requirements. It is rated as a 5-star hosting service by WHUK. It was established in 2001 and is among the best hosting providers in the UK with over 1000000 website hosting. It is a privately owned firm which focuses only on customer satisfaction.
The special SSD VPS offer provided double disk space at the same price. It deals in both servers (Linus and Windows). It provides cPanel control which is an essential feature for creating and maintaining web pages. It is in the top list of the Best Web Hosting Providers In Europe.
Features:
affordable hosting plans
add-ons include –anti-spam malware, SSL certificates, and site scanner
24/7 technical support
Full assistance during migration from another host
Updated technology and applications
30-day money back guarantee
Web hosting at various levels
Unlimited domains and emails accounts
MySQL and PhpMyAdmin database support
Softaclous integration for accessing open source scripts
Products offered:
Web Hosting
Reseller Hosting
VPS Hosting
Dedicated Servers
Cloud Hosting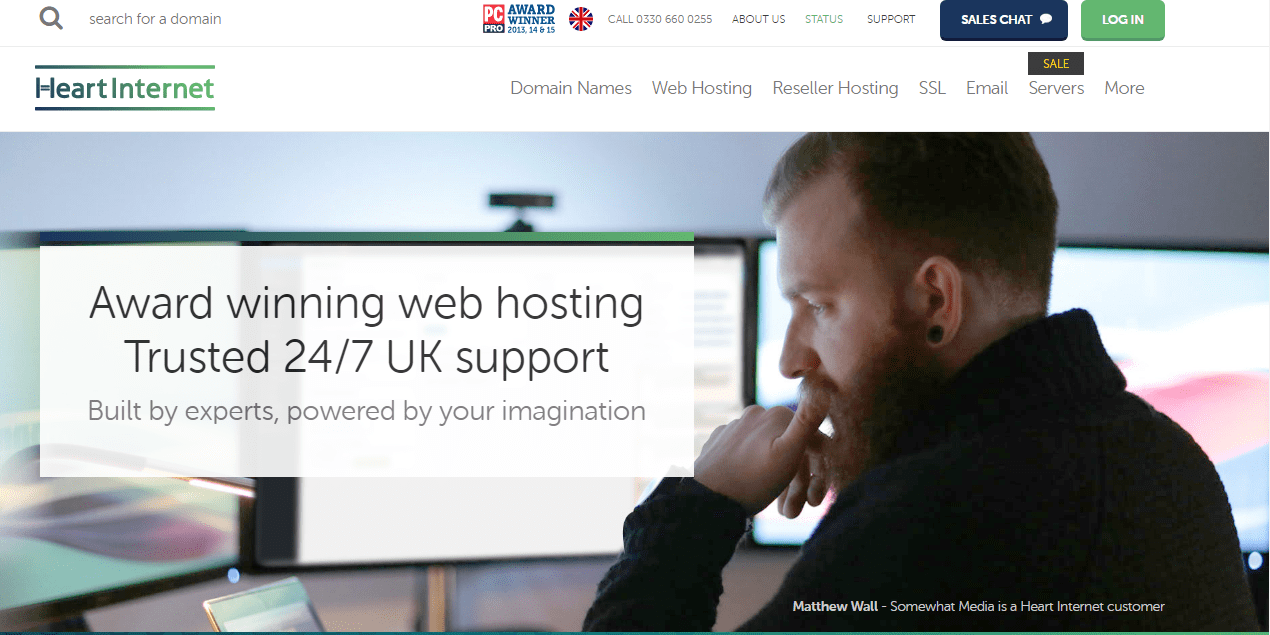 Established in 2004, HeartInternet is the UKs leading hosting firm which suits the needs of every organization. It provides all the web developers with the latest technology at best price. HeartInternet is an award-winning firm owned by a technically sound team of professionals and trusted by many known brands.
They offer speed, reliability, and security to your website through its fully-equipped multimedia features. These attributes make it second on the list of Best Web Hosting Providers In Europe.
HeartInterent is different from other due to its custom-built platforms which ensure optimized use of high-quality resources. This firm evolves as per the need of an hour by providing pioneering features.
Use of innovative technology
UK based expert support staff
Rock solid connectivity
Up-to-the-minute Data Centres
Use of Dell servers with latest Intel processors
Solutions provided by an in-house group of experts
Word-class data security
24/7 customer support
Products offered:
Domain Names
Web Hosting
Premium Hosting
Reseller Hosting
Virtual Private Servers
Dedicated Servers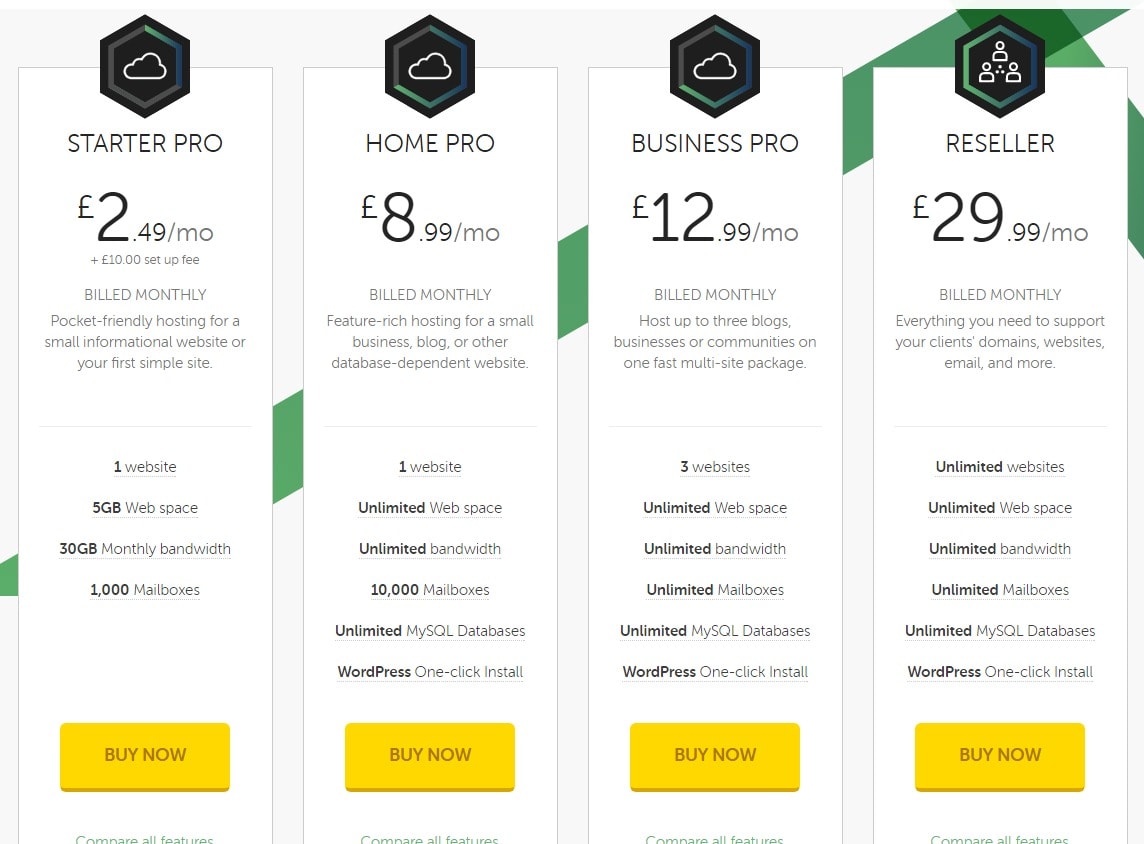 3) HostEurope

HostEuprope is again an award-winning hosting firm which was set up in 1997, with its headquarters in Germany. It offers a wide range of hosting as well as professional solutions. With the help of dedicated team of experts and updated technology, HostEurope's performance is outstanding. The redundant infrastructure offers the best of everything which other competitors fail to serve.
It has got fully secure servers which are monitored under strict supervision. Many other features like backup, certifications, uptime depend on your hosting plan which you choose. It stands out from the crowd because of its scope and size of the services provided.
Features:
Best uptime guaranteed
Include SSL certificates
24/7 customer support
Use of latest technology and reliable servers
Products offered:
WebServer
WebServer Dedicated
WordPress Hosting
Virtual Server
Root server
Private Cloud Server
SSL & Security
SSL Certificates
Sitelock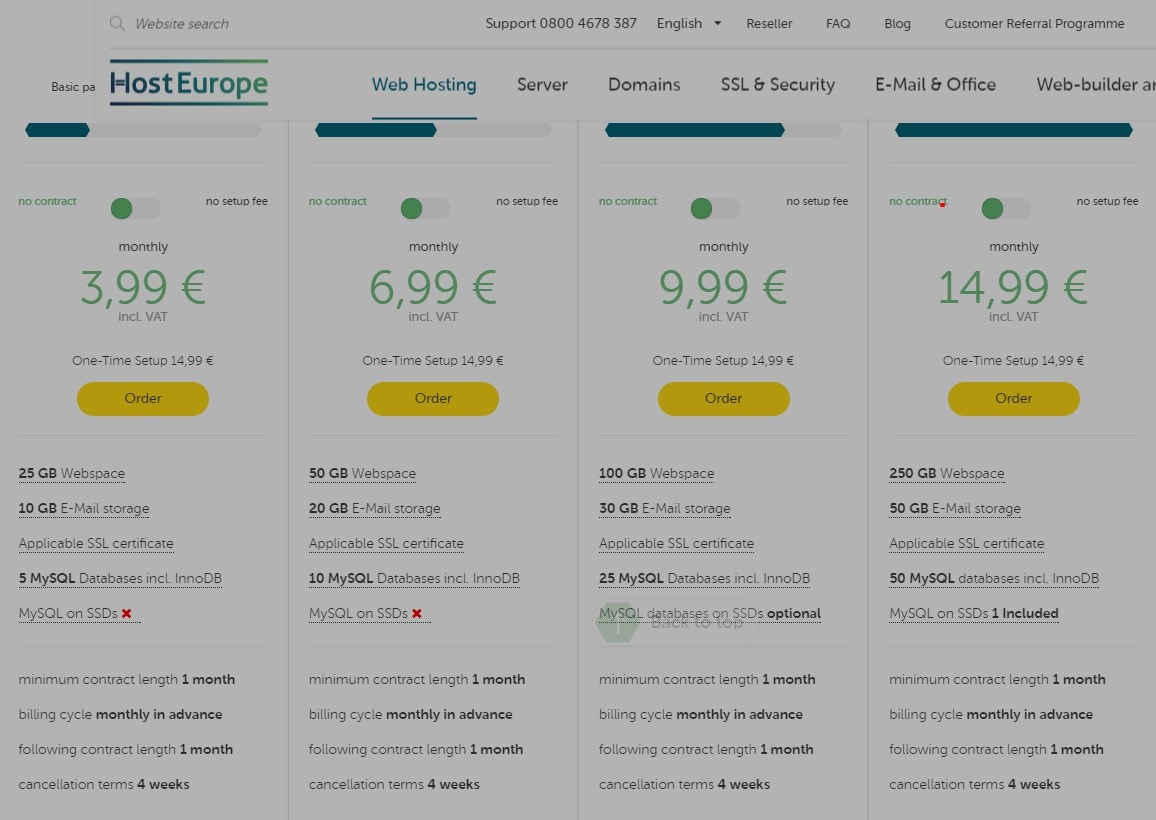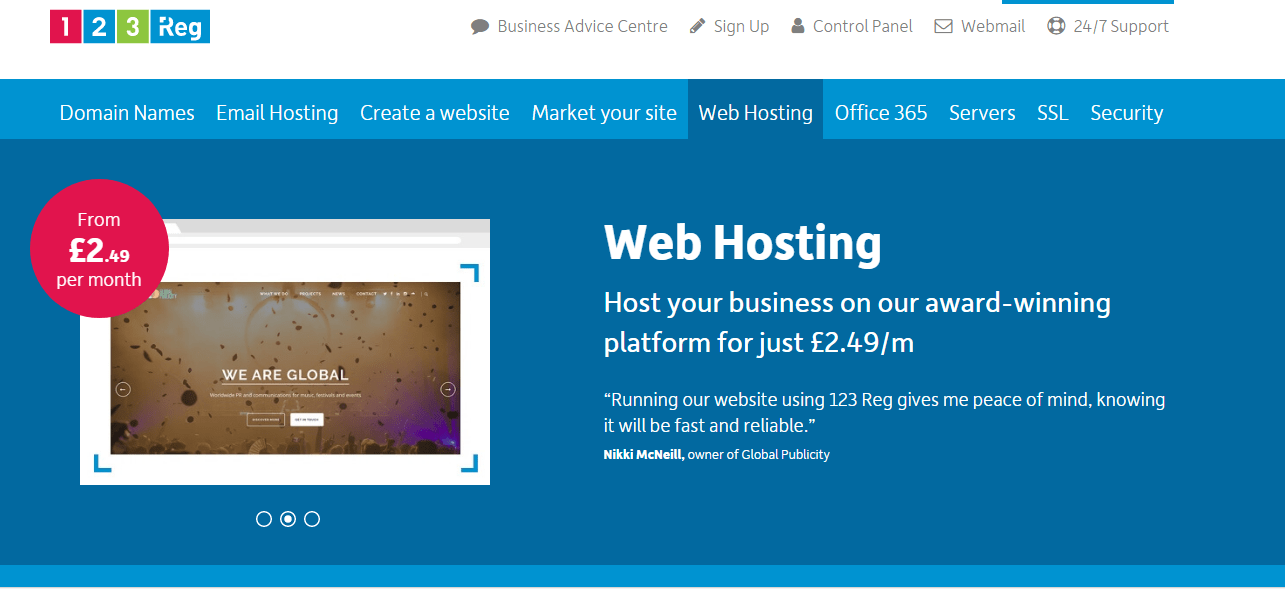 123-reg.co.uk is the UK's largest hosting service provider, domain registrar, and email provider. They have registered more than 3.5 million domains and 1 million websites hosted under their name. They provide fully supported web hosting to make your online journey easy and reliable. They have easy-to-use technology offered at affordable pricing.
Their in-house team of experts always believe in providing on-the-go solutions through chats, emails, and calls. From domain name registration to web designing, web hosting to email hosting, every service is up to the mark with brilliant features.
Features:
Full 24/7 support from team of experts
UK's no. 1 hosting and domain registrar
Great products at affordable pricing
Intuitive control panel
Multi-lingual support
All-inclusive services like email marketing, SSL, SEO, PPC management and more
Fast, protected, trustworthy and performance-based web hosting
Great uptime for page uploads
You can choose either Linux or Windows server for hosting
Products offered:
Domain registrar
Email hosting
Web hosting
WP hosting
Cloud hosting
Website creation


One.com provides multiple services at exorbitant prices along with high-tech features.  When you sign up for their web hosting plans, you get €50 Google Adwords coupon included in the package. It is a pioneering supplier of web hosting services along with unique hosting solutions. All the services and product offered are secure, reliable and flexible. The easy-to-understand user interface id technically advanced and fully fitted out to the user's demand.
One.com was founded in 2002 and has more than one million customers who trust on their high-quality performance-based services.  The complete web hosting assures regular backups, email with webmail, antivirus, spam filter, DNS managing and free traffic to the domain.
Features:
Risk-free 15 days' money back guarantee
Hosting at competitive prices
Exclusive solutions through state-of-the-art server set up
User-friendly interface with an advance mechanism
clienteles are free to use website program, a blog system with design originals and a photo gallery for online photo and video sharing
trustworthy and reliable services at affordable prices
great customer support
PHP & MariaDB database
1-click WP installs
SSL, SSH, and FTP
Products offered:
Domain registrar
Web hosting
Email hosting
Web designing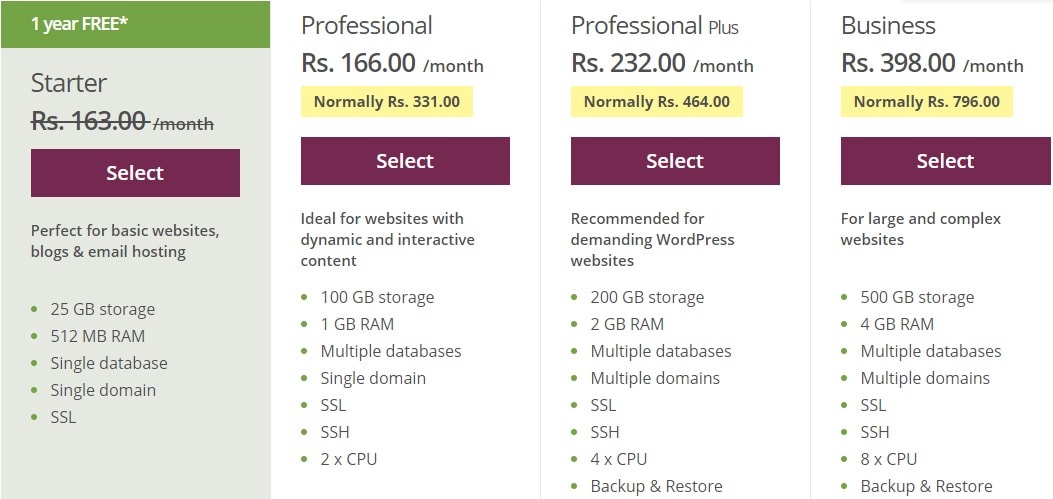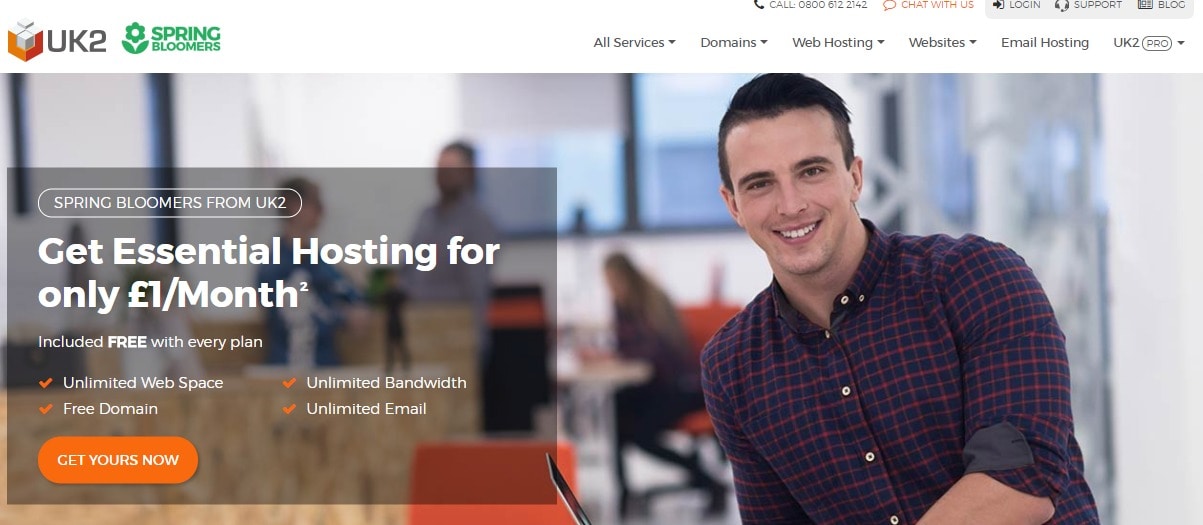 UK2NET is a brand name when it comes to choosing the Best Web Hosting Providers In Europe. Their services are well- recognized by the top firms in Europe as they provide multiple options to choose from. The remarkable services Include- Domain Names, Web Hosting, E-Commerce, Dedicated Servers, and E-mail. UK2 is built in start-up region of Shoreditch, London. It is Britain's home-grown web hosting company.
They are an experienced team of experts who are hosting more than thousands of websites and millions of domain names are registered under their name. With more than 200 locations around the world, they are fully-equipped with all latest technologies to outgrow their business. UK2 provides reliable and secure servers for storing your data within the high-tech environment.
Features:
Unlimited shared hosting, and e-commerce hosting
One-click install software
Set up applications fast
Unrestricted emails and traffic
Robust customer support
Get help from Website Builder to design your professional website
Optimized WP hosting
Free domain name
Free SSL and Dedicated IP in advance packages
Unlimited web space, bandwidth, and emails
Products offered:
Domain Names
Web Hosting
Website Builder
eCommerce Websites
VPS CLOUD
SSD VPS
Dedicated Servers

It was established in 1988 with its head office in Germany. 1&1 offers a wide range of services in ten countries including Spain, UK, Germany, and US. 1&1 is known for its all-inclusive and reasonable internet products which range from web hosting to professional site development. The use of innovative technology and other high-quality features make it a one-stop solution for business organizations.
It has successfully established itself in international markets with its experience of dealing with a variety of product line. It offers 100% fast hosting with the latest hybrid technology and SSDs.
Features:
SSL certificate includes in plans
Optimize performance with PHP7 and OPcache, email accounts, web space and websites
Full availability of secure resources- geo-redundancy, CDN, SiteLock and DDoS protection
The hosting is flexible as 1&1 offers great customer support, recovery options, SSL certificates and App center
Secure Datacenters
Quick app installs
It offers Windows hosting and WP hosting
Products offered:
Web hosting
Webspace
Email hosting
WordPress themes
eCommerce Software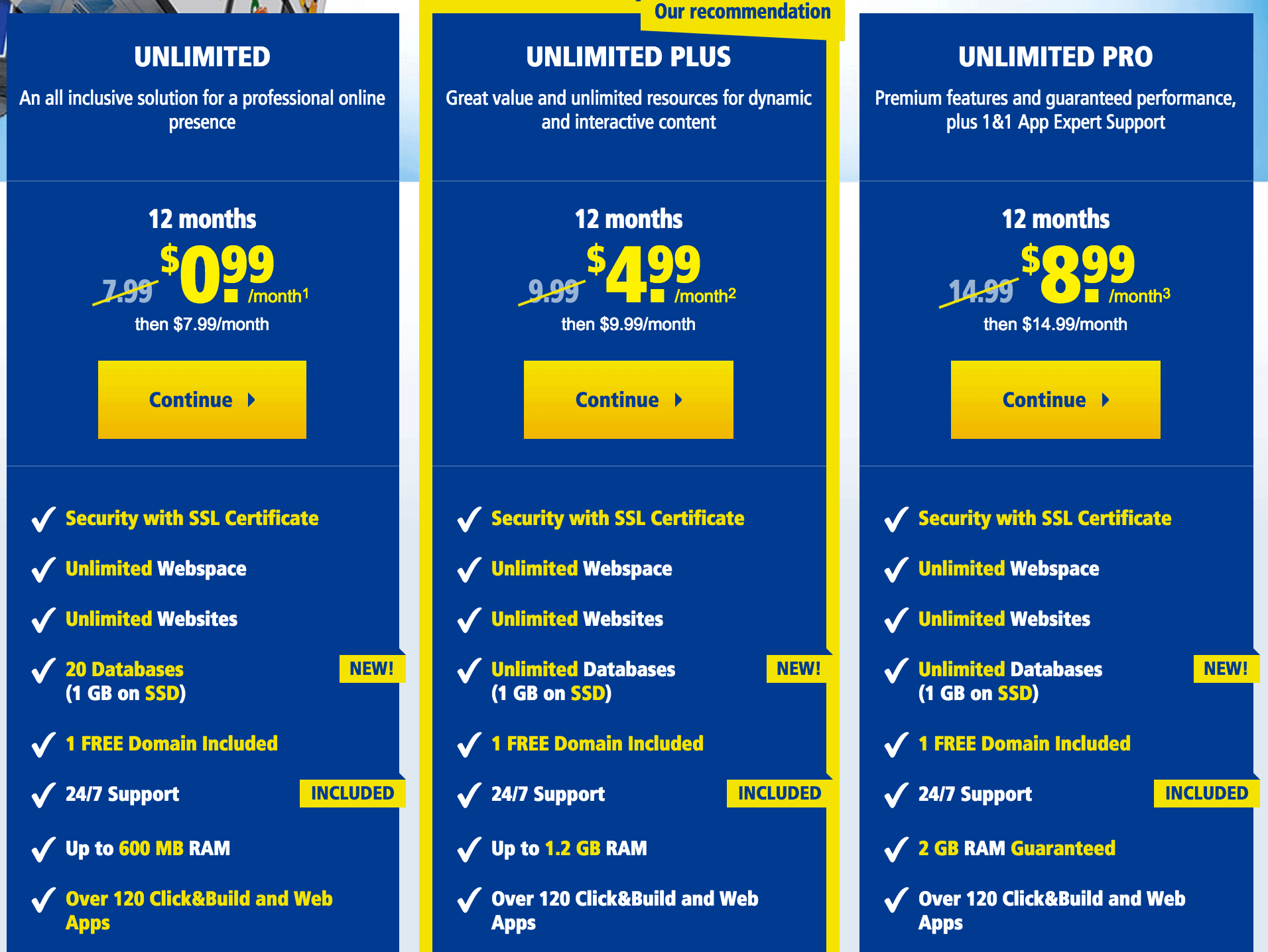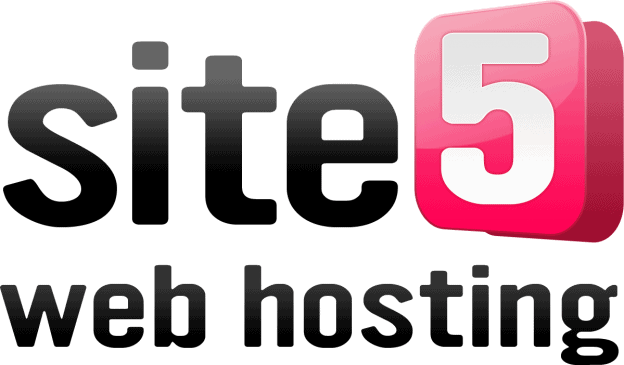 Site5 is also a trusted name when it comes to picking up the Best Web Hosting Providers In Europe. It has 11 datacentres out of which half are located in Europe. Despite low pricing, Site5 provides exclusive features which add value to your web hosting experience. It is fully loaded with fundamental aspects which make your hosting easy and all-inclusive. They do not charge any money for installations and also a money back if you don't feel satisfied with the services.
You will get full assistance from the team of professionals at every step you find it difficult to handle anything. The scalable services offered by Site5 are best for any organization whether it is big or small. You will get best of everything even if you sign up for their 30-day free trial.
Features:
No hidden cost involved
A 30-day free trial along with 45-day money back guarantee
No outsourced support
High-end servers with no overloading
In-house team available 24/7 to assist you
Free migration
Unmetered bandwidth and disk space
Regular backup and storage
9% uptime guaranteed
Products offered:
Web hosting
Reseller hosting
Virtual servers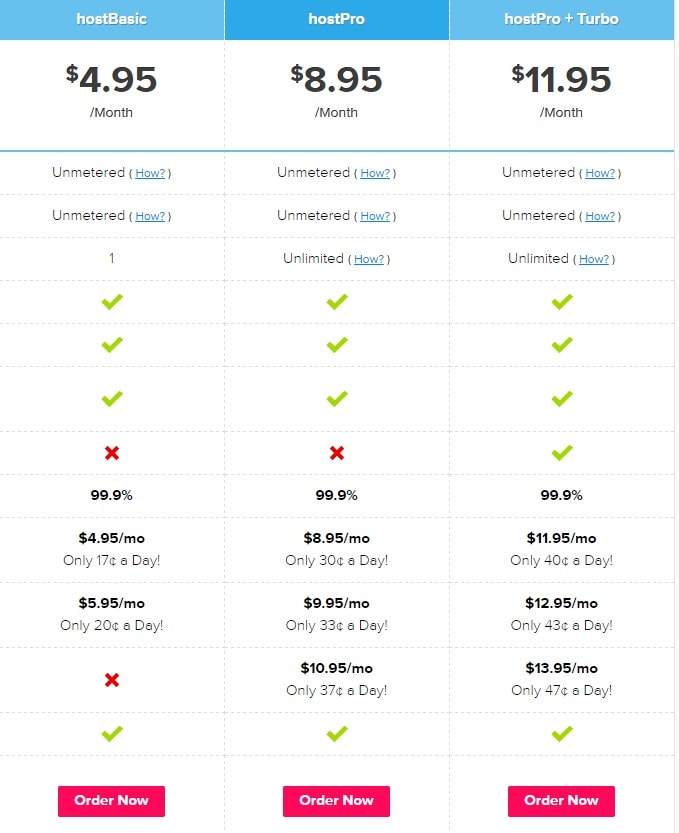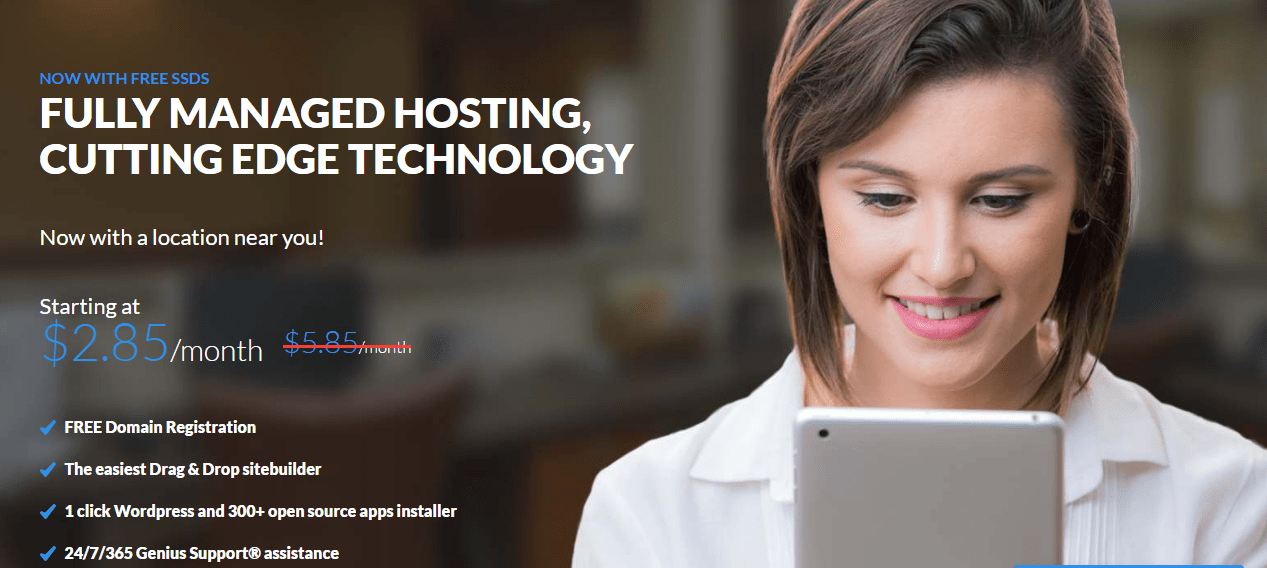 TMD is another big name in hosting providers with fully-equipped 7 datacentres. It offers brilliant services in its home-grown network. It is fully concentrated on its services due to limited coverage, and it is the best option for those who would like to expand their business to a native network. It offers a wide range of service at very reasonable prices. The hosting services are fully SSD managed with the trailblazing technology.
You can go for it without any hesitation as it caters to the need of every small and big organization. They have speedy networks with premium support.
Features:
99% UPTIME GUARANTEE
All-SSD-based loading with six covers of Cache
7 premium support
Unlimited bandwidth and web space
Unlimited website in advance packages
Free domain
60-days money back guarantee
Regular backups and full security against online threats
Free websites file transfer
300 plus open source apps installer
Products offered:
Linux Shared Hosting
Windows Shared Hosting
Windows VPS Hosting
Cloud Sites
Virtual Private Servers
Dedicated Servers
WHM Reseller Hosting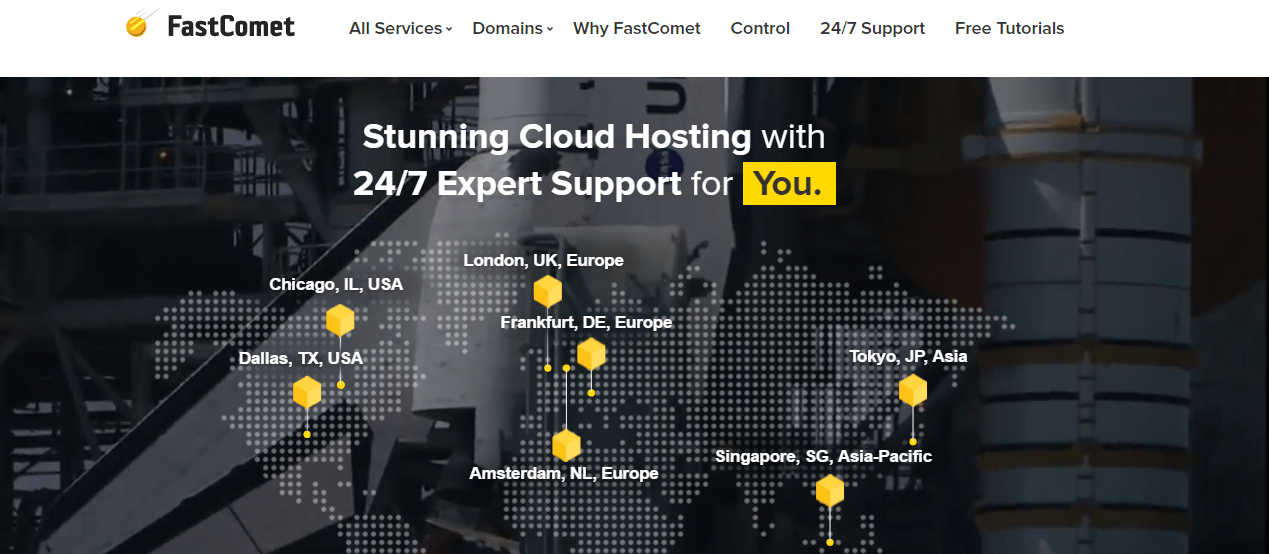 Last but not the least FastComet provided exclusive services that go beyond your imagination. You choose them as you hosting partner if you are looking for hassle-free hosting which has no hidden charges, is mobile-friendly, regular updates the site and protects your data under strict supervision. It provided super-fast browsing speed with its real guaranteed uptime.
The packages offered are entirely affordable for beginners and include any such features which other competitors charge highly for, like- SSL and SSD and premium support.  FactComet supports different application such as OpenCart, Joomla and Service Engine, to make your hosting experience up to the expectation.
Features:
List or relocate from a current domain for free.
Up to 300% quicker access to your records and databases via SSD
Free CloudFlare CDN
cPanel Power-driven Hosting
Free regular and weekly backups of your files
Free 24/7 Premium Support
No tricky pricing policies for plans
No agreement, you can leave whenever you want
45-day money back policy
Unmetered traffic
Products offered:
Shared Hosting
Cloud VPS Hosting
Dedicated Hosting
Compare Services
SSL Certificates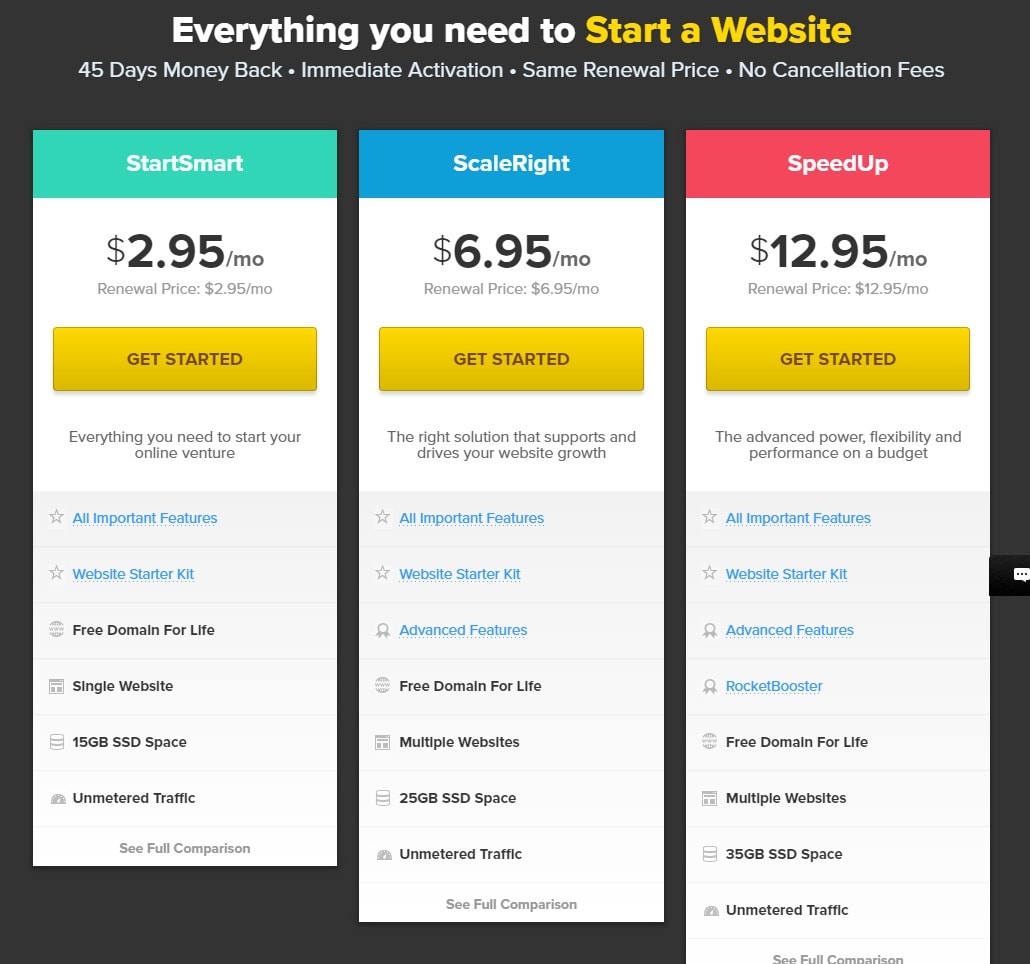 Also Read:
Conclusion: [Updated Reviews 2021 July] Best Web Hosting Providers in Europe
I have tried to name out the Best Web Hosting Providers In Europe 2021 and in case if you still know better names, please suggest. While picking a hosting service for your website, you need to be very careful in selecting the right partner for your firm. Getting involved the wrong one will waste your time and financial resources too.
Go through the reviews and check for the features they offer in the inexpensive plans. If it suits your requirement, then only go for it, otherwise going for something without any purpose is a total baseless decision.