In this ClickCease Review, I look at one of the most popular  Click Fraud Protection Software available and provide a complete overview of its key pros and cons. Is it right for your business?
Do you know at least 40% of internet traffic is non-human aka (bot traffic)?
Click fraud can ruin your marketing results, which means you have to spend more money to find out what's working and what's not.
You know you've been hit by click fraud when your campaign is delivering fewer clicks than expected, or when your campaign's click-through rate is lower than the industry average.
You want to start running a successful campaign, but you don't want to get ripped off.
With ClickCease, you can sleep easy knowing your clicks are working for you, not against you.
Nowadays, in this booming Online Advertising world, some of these click bots are specially designed to commit PPC click fraud
 Get Exclusive Disount on ClickCease
Does ClickCease Actually Work?
Fraudulent clicks are identified and stopped based on the parameters you put up in the ClickCease dashboard. Click limits, bounce rates, and VPN bans are all filters that can be applied to users' online activity.
In real-time, the IP address of the fraudulent clicker will be added to your Google exclusion list. I've been using them for a while now, and the improvements are remarkable. I urge you to give them a shot:)
ClickCease Review 2023
What Is ClickCease?
ClickCease is worth it for competitive campaigns, agencies, and customers with significant daily expenditures, in my experience.
Adding ClickCease to your advertising account will boost campaign performance. Traffic is cleaner. ClickCease eliminates fraudulent clicks, ensuring your adverts reach genuine, interested visitors. This improves traffic and conversions.
ClickCease also reduces bounce rates by personalizing your advertisements. Eliminating unnecessary or fraudulent clicks might attract more interested visitors who will stay on your website and investigate your products.
Reducing spammy leads is another advantage. ClickCease's powerful algorithms prohibit suspicious behavior, preventing spam bots and other false sources from producing leads that waste your time and money. Focusing on real leads maximizes ROI.
ClickCease offers security. Its click fraud detection and prevention features ensure your advertising spend is well spent. You may focus on strategy optimization and marketing goals, knowing your campaigns are safeguarded against fraud.
I recommend ClickCease if you want to boost your advertising accounts using click fraud software. Its efficacy, reliability, and capacity to protect campaigns make it a vital tool for marketers fighting click fraud and optimizing advertising outcomes.
Core Features Of ClickCease
24/7 Click-Fraud Monitoring:
ClickCease ensures that your ads are watched around the clock for suspicious behavior, such as IP addresses that have been banned or malicious proxy sites. This constant watchfulness helps protect the money you spend on ads.
Automated Click Fraud Prevention:
When ClickCease notices something strange, it hides your ads from the person who did it. This automatic reaction will help stop click fraud in the future, saving you money in the long run.
AdWords Refunds Agent:
ClickCease makes it easy to get refunds for hits made by bots. Their software works as a refunds agent that gathers reports and sends them to Google AdWords daily to make sure you get paid for any bogus activity.
Custom Detection Rules:
With ClickCease, you can change how its scam detection methods work to meet the needs of your business. You can change the system so that only real possible customers can see your ads. This will increase the return on investment (ROI) of your advertising.
Detailed and complete reports:
With ClickCease, you can access detailed reports showing every click from every angle. This includes important details like the clicker's IP address, location, Internet Service Provider, terms used, and device IDs. This gives you a lot of information about the people who click on your ads that you wouldn't get any other way.
Scam Recorder:
This tool further detects scam by showing you videos of how people or bots used your site after clicking on your AdWords ads. ClickCease looks at how each person acts on your website. This helps you tell the difference between real users and fake ones.
With these powerful features, ClickCease is a complete way to manage and stop click theft, protecting your advertising investments.
[/alert-announce]
How ClickCease Works?
 ClickCease Monitor Your Ads
ClickCease will keep track of every click on your search system, show, and shopping attempts. When you think about IP and IP extended, cool tools, VPN, and your interesting settings, this is just the tip of the iceberg.
ClickCease Analyze your Traffic for Fraud
Each snap gets a score on many parameters, and our snap extortion calculation works. Toward the end, each snap is given a pure or fake mark.
ClickCease Block Clicks from Fraudulent Sources
The fake IPs are naturally inputted into your AdWords IP rejection list. Presently, your rival/bot won't see your promotion.
ClickCease Quarantine Dangerous IP Addresses and Ranges
AdWords constrains the barred IP/IP extend rundown to 500. ClickCease will ensure that the false and unsafe IPs will be isolated.
ClickCease save Your Extra
The lion's share of your sparing will be via auto-blocking click misrepresentation. What's more, we will send an answer to AdWords for your sake of requesting a discount.
How To Get Started With ClickCease?
Join
Only a couple of points of interest to make your record.
Paste Codes
Endorse our AdWords get to demand and place some JavaScript code on your site, and you're good to go!
Your Ads are Protected
ClickCease promptly begins following advertisement movement to your site, determining which activity is excellent or terrible.
New Feature of Clickcease AdSpy
ClickCease Review Pricing
ClickCease Customer Support
Here, you don't have to bother about customer support; with ClickCease, you will receive world-class support. If you do have any difficulties you can simply contact them and get your problem resolved. 
That is the prime reason they made their superior and customized Customer Satisfaction Algorithm™ that assembles client surveys, remarks, and ClickCease audits over various internet-based life regions.
The information is then presented in a simple to-process shape confirming what number of individuals had positive and negative involvement with ClickCease. ClickChease customer support officials will remain on the other end 24/7 to help you out in every way possible. 
What Are Invalid AdWords Clicks?
You may have noticed that your website receives many spam visitors, especially if you have a comment section. The comments and emails generated by the Bot are annoying and can disturb your inbox (and waste your time), but what about invalid clicks?
Invalid clicks refer to an action in which you accidentally click on your payment link through an automated system or intentionally, sometimes in a malicious way. An invalid click usually means:
Clicks automated by robots.
Manual clicks of people, accidentally or intentionally.
Double-click Accidents.
Impressions to reduce clickthrough rate
These spammers can trigger their annoying magic by repeatedly clicking on your payment link, which can cost you a small fortune. Understanding that some of these PPC keywords cost more than a penny and help you understand why this can have a big impact on your business budget.
Competitors trying to exhaust their advertising budget can create malicious manual links. In some cases, "click farms" are used when people are required to click on paid links or social media posts. Yes, they really exist. Sometimes people who have something to gain, like a former trading partner, can only make a malicious click.
What Are The Major Differences Between Invalid Clicks And Fraudulent Clicks
They look identical, but in reality, they are very different. Although the results are similar and the use of manual or automated processes increases the number of clicks on the links, they are often performed for various reasons.
As explained earlier, invalid clicks are usually caused by an accident or sometimes by malicious intent. If the site owner pays for each click of their campaign, the duplicate can disrupt the business owner in a disruptive manner.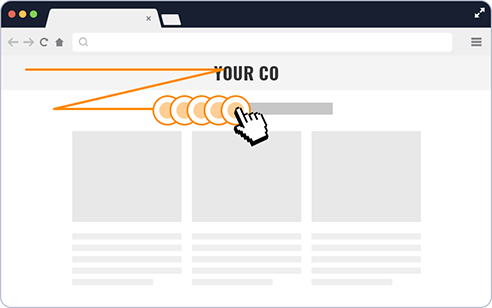 However, click fraud means that clicks are intentionally malicious to cheat the website owner or the search engines. The click farms we mention would surely be cheating, just as your ex-wife is angry by constantly clicking on her sponsored message.
Google follows these two behaviors and has implemented automatic or repeated link click protection processes. By monitoring IP addresses, calendars, and other suspicious activity, Google seeks to minimize the impact of click fraud and invalid clicks on your advertising budget. usually a fraction of what is actually due.
Is ClickCease Legit?
ClickCease is a top-rated software for Google Ads. As we know, fraud clicks wasted 20% of PPC advertisers' budgets in 2019. Competitors and bots can click on your ads and waste your promotional budget.
I recommend ClickCease for click fraud detection and prevention. Its comprehensive features, precise identification, and user-friendly interface safeguard your advertising spending and ensure campaign success.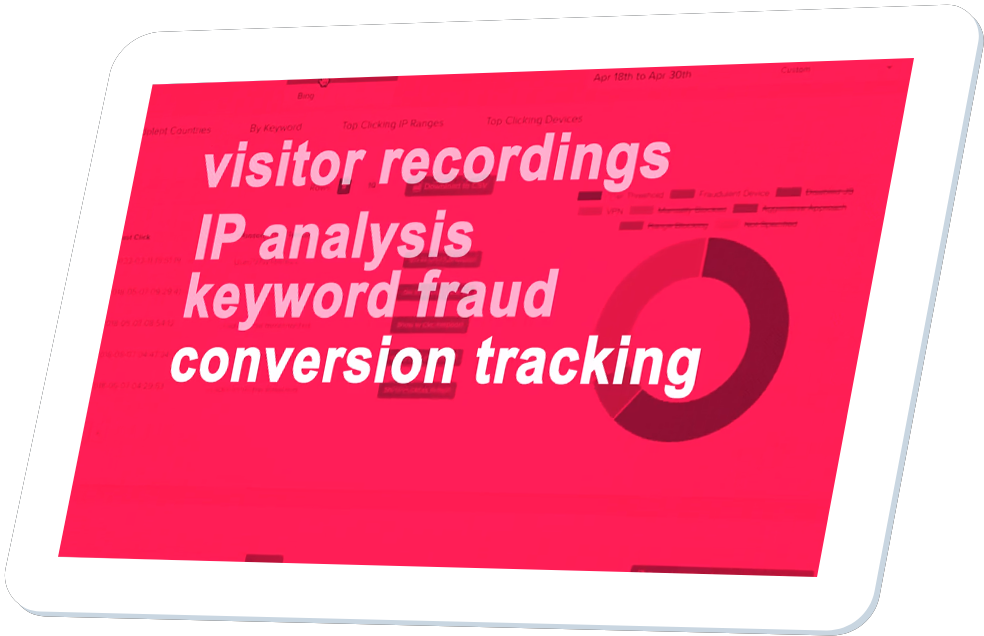 Pros & Cons of ClickCease Review
 Pros
"Support is also super helpful in ensuring you take advantage of the tool."
"Dashboard view is very easy to set up and saves so much time regarding MCC account management. Seeing pacing, goals, and custom metrics across all accounts in one glance is awesome."
"The tools to automatize and create campaigns are great, they can save you a lot of time, and if configured correctly can run on autopilot."
"Bid Management works smoothly. That is the most lovely part of the software I use. We have witnessed a big enhancement in our relations with our customers."
Cons
"Complex at times, and that can be a bit confusing."
"My only complaint with the software is the billing in USD – being in Canada, our dollar is awful."
"There are no Facebook ads, so we need to do separate reports."
"It seems the interface is begging for renovation as the current version fails to adapt with fashionable interface design."
[/alert-warning]
FAQs On ClickCease Review
Can I claim my Adwords credit from Google with the help of ClickCease?
Yes. ClickCease provides comprehensive reports regarding your site visitors, ad clicks, and searches. In addition they work on providing detailed reports of paid clicks made on your ads. If you need to claim your credit from Google, share your report with them and specify the fraud IPs. You can also get assistance from ClickCease to claim your refunds.
Is ClickCease supported on mobile devices?
Yes, ClickCease is supported on mobile devices. Still, at the time only on android devices.
👉Is ClickCease good?
According to several users, ClickCease is a fantastic platform which basically saves their money by blocking fraudsters from clicking on your ads. With ClickCease, you can easily save money on your ads. You won't have to worry about getting fraud clicks on your ads.
👉 Does ClickCease offer any money back guarantee?
Once you purchase a plan on ClickCease, you can't get any refund even if you are unhappy with the service. They clearly mentioned it in their terms of service.
Quick Links:
Conclusion: ClickCease Review 2023
In addition, ClickCease delivers thorough statistics and analytics, providing useful information about the quality of your clicks and the efficacy of your campaigns. This information lets you make more educated judgments and improve your advertising efforts.
I have found ClickCease is user-friendly and straightforward, with a user interface that makes exploring and getting the features you want simple. The platform is intended to ease the identification and prevention of click fraud, allowing you to focus on expanding your business without worrying about fraudulent behavior.
If you're seeking a dependable click fraud detection and prevention solution, I strongly recommend ClickCease. Its sophisticated features, accurate detection capabilities, and user-friendly interface make it invaluable for safeguarding your advertising investments and assuring campaign success.