ClickFunnels 2.0

Learn More

Wordpress

Learn More
$ Pricing
$97/mo
$$4.80/mo
Best for

Clickfunnels focuses only on creating sales funnel for your products to make it more simple and attractive to your visitors.

WordPress can be used by anyone. The userbase isn't limited by pricing, premium customer support, or even skill level.

Features

Funnel Templates
Email Auto-Responder
Conversation Tracking

Custom domains
Built‑in social sharing
Tools for marketing and analytics

Pros

Membership site creation for your exclusive members
Drag and drop editor makes their interface more userfriendl
Wide variety of business tools to improve the functionality

SEO Optimized
Offers a lot more discounts and special offers than Simvoly
WordPress has far better-integrated marketing tools.

Cons

Poor tracking of the performance of the affiliates

WordPress has a lot of limitations in terms of features.

Ease of Use

Making a sales funnel within a few minutes proves that its user interface is pretty good.

WordPress is easy to use for beginners because it doesnt required much technical knowledge.

Value For Money

If you wanna boost your conversions then this is a really good place to start and you won't regret it

WordPress do offers lot of great pricing options to their beginners and it is very much affordable.

Customer Support

Contact them whenever you get stumped and they'll help you out for sure.

WordPress customer is good but it do takes time like 12-24 hrs to get reply from them. There is not live chat support.
Finding it tough to decide between ClickFunnels and WordPress. Here, I am explaining in detail the differences between both to make your choice easier ClickFunnels vs WordPress.
Businesses nowadays ought to have an online presence to reach out to their potential customers. They require websites to do so. Previously, website creation needed a professional to make one.
The main differences between Clickfunnels Vs WordPress are:
The key distinction between ClickFunnels and WordPress is that WordPress is a platform for creating websites, while ClickFunnels is a platform for creating sales funnels.

WordPress is ideal if you're looking for a simple, low-cost website. ClickFunnels is an excellent tool if you want to increase your product sales and lead generation for your company.

ClickFunnels is a new method to construct a website, it also takes each visitor through the sales process, certifying leads at each stage and ensuring that visitors convert and you earn money.
However, modern tools enable us to make a website on our own.
Two of these tools are ClickFunnels and WordPress. Both are wonderful in helping you make a website easily.
You might wonder which of these tools is best for you. So, in this list, we will be discussing which one might be the one for you.
However, before diving into the topic, let us know more about both tools.
ClickFunnels 2.0 Vs WordPress 2023: Overview
ClickFunnels 2.0 Overview🙌
ClickFunnels, in simple terms, is a sales funnel and landing page builder. It helps newbies with no prior experience make a sales funnel. This funnel helps in the sales and promotions of your products or services. Specifically, ClickFunnels is not a website builder like WordPress but tends to work similarly.
Sales Funnel creation can be hectic and hard to learn. However, ClickFunnels can do this task easily. ClickFunnels simplifies the process involved in making sales funnels. Employing ClickFunnels on your website can increase the profit earned.
Though ClickFunnels require some experience in the field of marketing beforehand to build successful sales.
ClickFunnels can aid you in making sales funnels or landing pages from scratch. It also has a list of pre-designed templates. ClickFunnels' integration can make it work with paid ads too. This results in better lead generation and conversion.
---
ClickFunnel Features👌
WordPress Overview😀
WordPress is a proper website-developing service. It helps you in developing a well-designed website in no time. You don't need to have prior experience before starting a website using WordPress.
It boasts a huge user base. Some of the most reputed companies, such as Microsoft, use WordPress to make their websites. WordPress hosts over 39% of the sites on the internet.
WordPress' website builder aids you to create all types of websites in a breeze. From homepages to service pages, WordPress helps you build all of them. Though WordPress is not capable of making sales funnels as easy as ClickFunnels. So these tools are not suitable for both jobs.
It enjoys organic traffic. WordPress is superior to ClickFunnels when it comes to SEO features.
WordPress can still be used in building sales funnels; it is very hard to do so and takes much time. But it is better suited as a website-building tool.
WordPress Features💡
Massive Plugin Market: From a shopping cart to a countdown bar, checking out to SEO optimization, WordPress has a plugin for everything you want. There are more than 55,000 plugins, both paid and free. Make sure to check reviews before you install them.
Beautiful Themes: You can choose from a wide range of beautiful themes created by both WordPress and third-party vendors. From building affiliate sites to eCommerce sites, they have themes for everything. Before buying or even downloading a theme, you can preview it.
Customize Codes: You can customize almost anything on WordPress if you know how JavaScript, HTML, PHP, and CSS work. You can change how your theme works, and the visual elements, and also add videos and images. Simply use plugins if you are not tech-savvy.
Content Editor: You can add or edit posts or web pages with a single click. Though WordPress doesn't provide a drag-and-drop editor feature like ClickFunnels. You can still use HTML to make much customization.
Image Editor: With Image Editor, you can crop, resize, add a caption to the image, and even change the alt text.
Numerous Integrations: WordPress has a wide range of integrations from MailChimp to Yoast SEO and WooCommerce to Google Analytics.
70+ Languages: You can create content in more than 70 languages other than English with WordPress. This makes it great for people not fluent in English.
Helpful Community: WordPress boasts a very engaging and supportive community. There is an extensive amount of tutorials available.
Smooth Installation and Updates: There is a wide range of one-click installers on WordPress, which eases the process of updating.
Comparison Between ClickFunnels and WordPress🙋‍♂️
Both the platforms, ClickFunnels and WordPress,  are top-of-the-line. These platforms are wonderful in doing their respective jobs. Thousands of websites use these tools to expand themselves and gain an online presence.
However, they don't need to match your work profile or the situation you need to use them for. This comparison will show you exactly how either ClickFunnels or WordPress will fit your requirement. In this article, we are comparing both of these platforms to the following parameters.
Funnel or Website
Pricing
Onboarding
SEO
Community
Support
Social Sharing
It is also possible that you might find both tools suitable for you. You can even use both tools for your website.
So let's see the factors you need to understand before getting one of these tools.
Funnels Or Website: What Suits Your Need🤔
💰Pricing Battle: ClickFunnels Vs WordPress
Onboarding With ClickFunnels and WordPress😁
Onboarding is the process of starting the service for the first time. Easy and interactive interface usage means easy onboarding. For new users, easy onboarding makes a better experience. A tool should give new users enough help and tips so that they can have an easy and fun experience.
Here's where the time to set up these services differs a lot.
With ClickFunnels, you need to press a few buttons, click a bit, and you are done. With WordPress, you need a lot of integrations, trials, and errors before getting to it. You need to have some prior skill in page building to go on WordPress.
Though, if you don't know about funnels, ClickFunnels can be pretty irritating too. However, you can learn them easily as there are plenty of videos available on the platform.
There are various books and resources provided by ClickFunnels to learn more about funnels.
Overall, both platforms have a learning curve and maybe a bit of a tussle for newbies. However, learning them is not that big of a task as there are plenty of resources available.
SEO Comparison
Both platforms provide a great range of Search Engine Optimization options.
ClickFunnels
You can configure all your SEO metadata with ClickFunnels. But in comparison to what WordPress offers, it is pretty limited. ClickFunnels is a great tool for lead generation. Still, when you consider it for SEO integration, it is not that good.
WordPress
If you have a fundamental idea of how SEO works, you can make the most out of the Yoast SEO plugin in WordPress. You can add meta titles, tags, and descriptions with Yoast. It enables you to formulate and work on the finest SEO practices.
For SEO, WordPress is the definitive choice. You can't go wrong in SEO with WordPress. WordPress' USP is its ability to handle SEO with a breeze.
🙋‍♂️Customer Support: Which One Has Better Support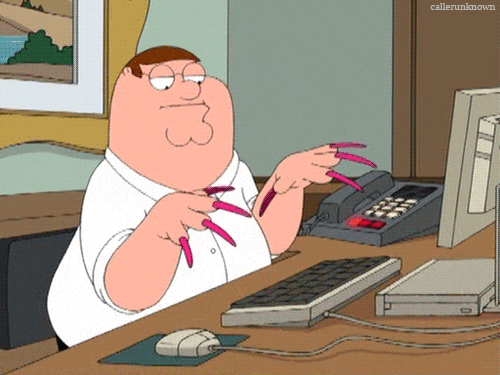 Customer  Reviews 🛺
Clickfunnels Review
WordPress Review
FAQs On ClickFunnels Vs WordPress:
🙋 Can I use WordPress to create sales funnels?
Yes, you can, but it takes a lot of time and effort to do so.
😮I need a website for my business, and I have a low budget?
In that case, WordPress is a clear choice. It is a tad cheaper than ClickFunnels and better suited to make websites.
👉🏻I need to generate leads for my business, what should I go for?
ClickFunnels is your first option when you want to generate leads. ClickFunnels is an interesting tool to build sales funnels and generate leads.
Conclusion: ClickFunnels Vs WordPress 2023 🌌
After comparing ClickFunnels 2.0 with WordPress, it's easy to understand the strengths and weaknesses of each platform. ClickFunnels 2.0 simplifies the development process for online businesses, while WordPress offers more flexibility when creating websites.
Ultimately, both are great tools that have their own advantages – it just depends on what your business needs are! Those who need an easier path to building a digital presence may benefit more from ClickFunnels 2.0, whereas those who require greater customization will be happier with WordPress.
Regardless of which you choose, we hope this post has been helpful in guiding you toward making the best decision for your business!
The choice you make depends on several parameters ranging from budget to the goals of your business.
You Should Go For ClickFunnels if:
Your focus is on selling services or products to earn a profit.
You want to gain good returns from high-conversion sales funnels.
Being Tech-savvy is not one of your traits.
You want to save time
Paid advertising is your plan.
You Should Go For WordPress if
Content is your thing.
You want to increase organic traffic.
Want to optimize your website for search engines.
You want to maximize SEO and have control over website features.
You have time to invest in both learning and building the website.
But in my opinion, use both of them side by side. Moreover, they both provide a free trial to check what suits you and your business.