Welcome to our in-depth ClickMeeting Review for 2023, where we embark on an exploration of a webinar platform that promises to revolutionize your virtual engagement experiences.
In the fast-paced realm of online communication and virtual meetings, finding the perfect solution to host seamless, interactive webinars is paramount.
ClickMeeting, with its array of features and tools, has emerged as a compelling contender in this domain.
In this detailed review, we will navigate through its functionalities, ease of use, integrations, and overall performance.
We aim to provide you with a comprehensive understanding of how ClickMeeting can elevate your webinars to new heights, making the process smoother and more effective for both hosts and attendees.
Join us on this journey as we unveil how ClickMeeting can truly boost your webinars with ease and finesse.
What Is a Webinar? 🌟
In simple language, if we expand Webinar = Web + Seminar. A webinar is an online seminar that is basically conducted over the internet.
Webinar usually includes video, audio, slideshows, images, and more media. And here you can create any webinar on any topic and it can have one or more hosts along with one or more participants.
Basically, a webinar host talks to the participants via audio, and videos and the best part is that participants communicate with the host via audio and video.
A host can easily share slideshows, images, videos, and audio along with other media files right with their participants.
But, how you can conduct a successful webinar without putting too much effort. Yes, there is a way through which you can do that task, using Webinar Software.
Now the problem arises again with which webinar service you should use as the market is flooded with tons of webinar software. Which one you should choose in order to get the maximum benefit?
Don't worry, here in this post, we are going to discuss a Webinar Software that helps you in creating and launching successful webinars.
Here comes the ClickMeeting– A Modern Webinar Software To Launch Successful Webinars. So let's start the ClickMeeting review here.
ClickMeeting Review 2023: Boost Your Webinars with Ease!
ClickMeeting is a software that helps you in running custom-branded webinars even if you're creating for the first time.
Now with ClickMeeting, you can easily create branded webinars to reach your audience, engage your audience, educate your audience, and many more things in a row.
ClickMeeting is the tool that helps you before, during, and after your webinar.
ClickMeeting was founded in the year 2011 by GetResponse- one of the leading email marketing platforms.
Here, ClickMeeting has a vision of providing a complete webinar solution for all types of businesses, whether it's large or strong.
And over the next few years, ClickMeeting grew exponentially and in the year 2016, they get separated and started their own company.
ClickMeeting always carries on the tradition of providing flexible, self-service webinar solutions that generally help you to reach, engage, educate, and then convert your audience into your customers.
Really, ClickMeeting is the featured rich webinar solution that will help in conducting extraordinary Webinars.
How To Get Started With ClickMeeting?
Really, getting started with ClickMeeting is super easy. Here we have listed a few steps through which you can simply start creating your first campaign with ClickMeeting.
Step 1: Prepare & Invite
Just get started hassle-free and only takes a moment. Simply customize your webinar room along with other elements right with a few clicks in order to make a great first impression and get started attracting a bigger audience.
You will get the following things that you can easily add in order to prepare your webinar and invite more and more people. List of features that you can easily add right to your webinars in order to make them extraordinary.
Add-Ons
Webinar Timeline
Sub-accounts
Multiuser
Webinar Rebranding
Address Book
Registrations Page
Profile Page
Waiting Room With Agenda
Step 2: Run & Interact
Now we have come to the most important step, as here we have to run our Webinar and start interacting with the participants.
Now start hosting flawless and productive webinars even without thinking of the devices and the operating system. Just engage your audience right with your content and simply allow them to interact.
What Additional things you can do with the ClickMeeting while hosting the webinars.
New Room
Webinar Room
Audio & Video
White Boards
Pools and Survey
Screen Sharing
Audio Modes
Call TO Actions
Online Meetings
Simultaneous Chat Translation
Moderated Q&A and private chat
Toll-Free Phone Numbers
ClickMeeting Mobile Application.
Step 3: Analyze and Share
Just make the most of your event and then simply drive the useful predictions along with the trends right from it.
Just follow-up and strengthen the relationship right with your participants and start converting your participants into your customers.
What else you are here getting with the ClickMeeting, here we have compiled the list of advanced features that you will be getting with ClickMeeting.
Webinar and attendee statistics
Webinar Recording
Webinar storage
Thank-You Page
Social Media Sharing
Performance Rating
So, we have finished with all the 3 steps that you can easily follow to use this amazing webinar software called ClickMeeting.
Top Features of ClickMeeting 💥
1. Webinar Room
Just host and control all of your webinars simply by using an intuitive interface. Now gather all of your audience right in the webinar room and then host all the live webinars efficiently and comfortably.
Simply support your events right with the easy-to-use tools to control the interactions.
There were many features of Webinars Room In Separate that are listed below:
Interactive Features
Text Chat Support
Attendee List
Audio and Video
Recording
Advanced Settings
Just go global
Webinar Rebranding
Now start impressing your customers while promoting your brand. Simply make a greater impact right on your audience. With ClickMeeting just explore the benefits of rebranding your webinar room along with the waiting room.
Key Features:
Simply customize the layouts simply by using the intuitive rebranding tools right for a more efficient setup.
Now emphasize your professionalism along with the brand coherence.
Just rebrand your webinar and the waiting rooms simply by your logo along with changing the colors in order to keep your brand consistent.
2. Screen Sharing
Start sharing the screen and collaborate right during your webinar. Now increase your audience engagement along with improving productivity and also maximizing all of your resources simply by taking turns right at the controls.
Basically, the screen sharing features allow the remote participants to easily view your computer desktop.
You have the choice to share the full or partial screen in order to show all of your participants a demo of the new product or any tutorials you want.
And here the best part is that the remote screen control mainly allows getting one step ahead, so here the option of sharing your screen lets you take control of your participant's screen and simply operate it right from any location you want.
Key Features:
Market technology to the prospects while eliminating all of the hassle and the cost of traveling.
Just demonstrate all of the processes of running all of the programs like (Excel, Numbers. Photoshop, and many more things)
Helps guide your coworkers right through the documents, websites, or any of the projects you are currently working on.
Now start demonstrating the process remotely right on the trainee computers.
3. Webinar and Attendee Statistics
Here this amazing feature allows you to measure and analyze your webinars. Now you can view and export info about any of the particular webinars along with deriving useful predictions and trends.
You can also analyze the data right on the individual participants and then you can use it in order to improve your performance and the content.
Here all of the stats will include the following things:
Webinar Summary
Attendee Statistics
Survey Summaries
Performance Ratings
4. Webinar Recording
Just start recording and sharing your webinars. Now capture your online event right with one click, download it and play it or you have the option to share it with anyone.
All of the recording benefits results in the following:
It gives all of your audience the freedom to review material right at their convenience.
Just create highly shareable content in order to distribute via email, social media, and also the website.
Helps in creating the reference materials right for internal use and simply building your portfolio.
5. Polls & Surveys:
Just start collecting the opinions and valuable feedback from your webinar attendees.
You can easily run polls and surveys on any topic during the time you're running a webinar in order to gather all the opinions, and insights along with the feedback right from your audience.
You can analyze results in order to make informed business decisions and then improve your future webinars.
With the webinar pools and surveys, you can do that:
Start assigning the points to answers to turn your polls right into the classroom like a test.
Helps in displaying and sharing results in real-time and then starts analyzing them to make smart business decisions.
Now create single-choice, multiple-choice along with the open questions right the in-depth knowledge.
You can easily run an unlimited number of polls and test right on any topic in order to get valuable data right from your audience.
Here we have ended up with ClickMeeting's most advanced features that help us in running successful webinars.
ClickMeeting Integrations
Just start browsing and integrating the applications that basically connect directly with ClickMeeting.
The integration list of the ClickMeeting is here:
HubSpot
Moodle
Infusionsoft
Salesforce
Google Tag Manager
Facebook Pixel
Facebook
Twitter
YouTube
Office
Dropbox
iWork
Google Calendar
Outlook
Slack
WordPress
ClickMeeting Pricing: ClickMeeting Review Coupon Code 2023 🔥
ClickMeeting provides many pricing options and here you will be able to find the pricing that suits your requirements and your budget too.
As it offers three pricing plans called MyWebinars™, MyWebinars™ Pro, and Enterprise here each of them offers various plan according to your need. Let's discuss the Annually plan here.
1. MyWebinars™ ($25: For 25 Attendees)
This plan is suitable for small and medium-sized webinars right from 25 to 100 attendees.
2 presenters
4 Video Streams
Rebranding Tools
Reusable 4h of Recording
2. MyWebinars™ Pro ($35: For 50 Attendees)
This plan basically works best for bigger events from 50 to 500 Attendees.
4 presenters
4 Video Streams
Rebranding Tools
Reusable 6h of Recording
3 Multiuser
HD Quality
24 Recording-Hours of Storage
3. Enterprise ($165: For 500-5000 Attendees)
Here they will build a custom and scalable ClickWebinar solution right for you that you can easily rely upon.
Customized Packages
Agency Solution
Reseller Solution
Account Manager Support
Expert Consultations
Extended Add-Ons
HD Quality
Rebranding Services.
Don't wait, too much just get started with ClickMeeting and simply start running your own webinars in an extraordinary way.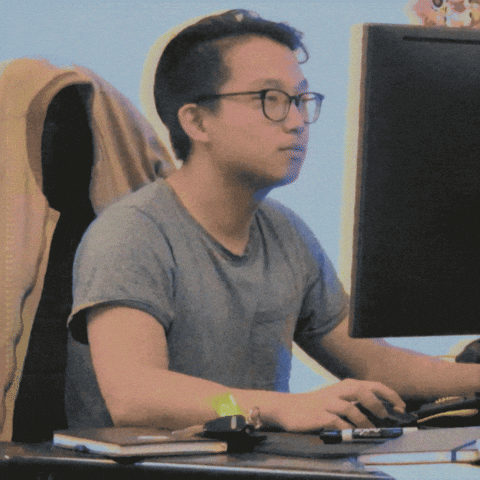 ClickMeeting Free Trial Offer
Yes! ClickMeeting offers a free trial for their customer so that their customers can try ClickMeeting and get familiar with it.
And here the best thing that we like about the ClickMeeting Free Trial Offer is that they really don't ask for any credit card information for the free trial and that point I consider the most.
Here you can simply use ClickMeeting for 30 days as here you will be getting a 30-Day Free Trial From ClickMeeting.
So, what are you waiting for, just get started with this amazing software risk-free as here you don't have to make a risky investment. Just follow the given link given below in order to claim your 30 Day Free Trial Now.
ClickMeeting Customer Testimonials
Why You Should Choose ClickMeeting? 🙄
There are numerous reasons why you should start using ClickMeeting. Let's share here, there were more than 147,498 satisfied customers right all over 219 countries mainly trusting ClickMeeting and also their clients.
Here ClickMeeting has already created 596,193 events. There were more than 956,747 hours of meetings along with webinars right in the past 12 months.
And you will be amazed by seeing that there were more than 17,073,178 meetings and webinars attendee's right in the past 12 months.
Using The Paid Webinar Service
How To Create Outstanding Webinars
FAQs Related To ClickMeeting Review
👉 How is Click Meeting different from other competitive products?
Firstly, to use ClickMeeting you need not install the software onto your device. The only requirement is to have the latest web browser installed. For you to collaborate with your business partners or team, ClickMeeting proves to be a great tool for conducting online courses, online training sessions, video collaborations, and large online events. Since ClickMeeting is a browser-based application, it is accessible with every device hence it is universal. The user has the option to fully integrate it with their CRM or CMS through an advanced API at a cost.
👉 How many events can be hosted via ClickMeeting?
There is no end to how many events you would like to conduct. A dedicated Dashboard helps in organizing more than 100 events for you to manage and conduct with ease. Your calendar helps in keeping track of your upcoming meetings creating a systematic setup for you to manage them in an organized way. You can play prerecorded recorded events on autopilot for your partners or teammates. The Users get an option to allow viewers to play the videos on demand and control the progression of the video by adding play, pause, and navigation options.
👉 Does ClickMeeting require a download before joining a meeting or webinar?
Since the platform is web-based all the user needs are the link to the event and an updated web browser to access the room. There is no requirement for the attendee to create an account to access the webinar or meeting making it a very fast and convenient way to gain access.
👉 Can I integrate my ClickMeeting account to a social media platform or other external services?
The users can integrate their ClickMeeting account to many of the social media platforms and external devices. You may even sell your webinars by integrating Paypal into your account.
👉 How can I change my email signature?
Log in to your account and hover the pointer to your name in the right upper corner of your screen. Click on your name and proceed to the Account settings section available in the drop-down menu. Proceed to the Personal details section and scroll down the page. Click on the Signature option and provide any details you want there to be. Please remember to save your changes. To see how it is going to look, create a test event and send yourself a test invitation. You can also proceed to Appearance settings to see, manage, and check your emails' look.
👉 Can I record my Webinar With ClickMeeting?
ClickMeeting has the feature to record webinars. You can capture whatever you want from the ongoing meeting. Not all webinar solutions will offer this feature and external devices like a microphone or a webcam will be required to record live audio and video. After your recording is completed you get the option to edit the video at your convenience.
👉 How much recording space do I have?
Your recording space depends on the type of plan selected. Click on this link to view the plans offered by ClickMeeting.
👉 What is the refund policy of ClickMeeting ?
ClickMeeting offers a 30-day trial so there are no refunds offered once the product has been paid for. It is best that the user tries ClickMeeting and then make a decision of purchasing the product.
👉 How to reactivate and use my account?
If your account has been deactivated you have 90 days from your last billed date to activate your account. If you have canceled your subscription and want to start using the services again then you can contact the ClickMeetings billing department and get your account started.
👉 What if I need my team members to access the account to conduct webinars?
Users have two options, create a multiuser account or create and manage numerous sub-accounts. However, in a multiuser account, only one user can host an event so it is advised that you go for sub-accounts. In creating Sub-accounts, each user gets dedicated space and a user dashboard to use and manage their events individually. Creating a multiuser or sub-account has further applicable charges.
Conclusion: ClickMeeting Review 2023 ✅
Wrapping up our comprehensive exploration of ClickMeeting in this 2023 review, it's clear that this webinar platform holds immense promise for anyone seeking to enhance their virtual events.
The effortless setup, interactive features, and seamless user interface make ClickMeeting a standout choice in the competitive world of webinar hosting.
As you strive to deliver impactful webinars and connect with your audience in a meaningful way, ClickMeeting offers the tools and capabilities to turn this vision into reality.
Embrace the potential of ClickMeeting and empower your webinars with a level of engagement and efficiency that can truly set you apart in the digital landscape.
Elevate your webinar game—choose ClickMeeting for a smoother, more enriching virtual event experience.