Hey! Are you willing to start an e-commerce store that brings a good amount of sales and help you in earning good amount of money? If yes! Then you are at right stop! Shopify is a simple platform that allows anyone to build an online e-commerce store overnight. But, the most important question is that "How you will compete with others super marketers right in this super-competitive and cut-throat competition business". In order to build a successful good revenue generating Shopify store, we need winning products.
Again the question arises here "How we can find winning products for our Shopify Stores in order to get maximum sales conversion". We are here in order to simplify the product research and in this guide, we'll discuss "How to Find Winning Shopify Products".
As we can have the idea from the exponential growth of e-commerce industry year by year and it is really not going anywhere and without having any second thought i would like to say you should give it a try once.
Basically, finding the potential and winning Shopify products is not that much easy nowadays as the similar products can be easily found in other stores at a highly competitive price. If we talk about the traditional way of finding products then, we usually get winning products right after series of testing of products in a row by using the Facebook and Instagram Ads.
But, it's really a hectic, time and money wasting task to do in this superfast world. And after that, we basically collect the metrics like the engagement rates, sales ratio along with response rates, at last, we find the winning Shopify products.
We should never waste time in doing manual research and find some innovative ideas, here we need to learn from top marketers along with using awesome product hunting tool and find the best winning product at the right time without wasting money and time too.
You heard it right you should use some verified tricks along with some awesome product hunting tools out there in the market that you can use in order to hunt down the potential and winning Shopify products.
We all know that there are numerous ways and open source that is having 100% transparency in this business model. All we need to do is just make use of it but never copy any of the entire business models just add some modification to it and simply make use of it
Legit Tools To Find Winning Profitable Shopify Products September 2023
Basically, Product Hunt Tools is one of the best ways to find winning Shopify products because all of the hard work will be done by the tool itself and here you will have to reap the rewards just by paying few dollars. These tools will only provide the best winning products right with proven data along with displaying on their platform.
Here these products basically provide the entire cheat sheet right with the data like the Facebook targeting sheet along with Aliexpress Store Links and also with that stores selling those products. Product hunt tools will provide all of the Facebook campaign URL of the product.
1) Pexda (Legit Tool) #1 Find Winning Profitable Shopify Products
No doubt, Pexda is NO. 1 product hunt tool that says "Stop Wasting Money On Bad Products". Simply with Pexda find the best winning products that generate huge sales and stop wasting your time and money on bad products. Pexda is one of the new ways to look for the potential products that you can easily sell on Shopify or Amazon.
Pexda is a spy tool that will help you in finding the rare winning products that basically brings good conversion sales and you will rock in the market with these potential products. We have already tested this amazing product hunt tool and we are really amazed to see its results in form of potential winning products. The best part about Pexda is that here you can easily sort all of the products by the newest, the number of orders along with the FB Ads, FB Ads Like and also Fb-Share and many more things.
With Pexda you will also have information regarding the products like how many orders are placed by the customers, comments that products get along with the product uploaded history. And with these stats, you will easily find the best winning products.
Pexda comes with 3 plans that include Standard, Premium, and Ultimate here we would like to recommend the Premium or the Ultimate plan if your budget is allowing you as these will work best for you.
Key Features of Pexda:
Amazon Reports
Aliexpress Reports
Facebook Ads Reports
High Converting Products
Provide you new winning products every day.
Help you finding the hot products before it goes viral
Pexda also helps in targeting customers that brings sales
2) Use Ecomhunt (Find Your Competitor Products) Best Winning Profitable Shopify Products
Basically, this tool finds those products that are working currently and they simply list it on right their site. The best part about eComhunt is that it will also show you all of the necessary details that include the ads that are basically your competitors are running and are actually working.
Right with this service you will find the winning products that are working best in the market. Some of the useful features that you will get with this amazing Product Hunt Tools:
This tool shows the Facebook Ads for any particular products.
Provides you the Shopify Store who is selling the best products.
Insights on product engagement just for all of the associated ads
You can get started with paid as well as the paid accounts.
It also shows the targeting information and also the date.
Definitely, this product will save your time and effort in finding the rocking products that are currently selling in the market and it will also help you in making sales immediately. You should jump in and simply invest in this amazing product and just start adding huge revenue in your bank account.
Pro Tips: When you are using eComhunt and searching for the products then just go to the details of the page and just check whether the products are currently on Amazon or any of the other marketplace.
And somehow if that particular product is not selling on Amazon, then just rush and add this product to your Shopify Store and definitely, you will be going to rock.
3) Dropship Spy (#3 Tool for Find Winning Profitable Shopify Products)
Here this one is another best product hunting tool right out there on the market. And it basically works Shimla write two other tools but here it gives more details about the products like the reviews and also the at videos.  The best part is that you can also download the ads videos directly and simply modify it and use it in your ads.
Dropship Spy, every day they search the internet in order to find the hottest selling products right for you to Drop Ship. Basically, products contain market research along with description and pricing Strategies and also the advert targeting and product reviews.
Here,  all of its members will get exclusive access right to their audience builder- as it will easy to get any niche flight on Facebook with pinpoint accuracy and many more things. This tool is really changing the Dropshipping game.
Are you having trouble in finding niche relevant products? Check out the in-depth review of the Niche Scraper on Bloggersideas.
Key Features of Dropship Spy:
5 new products every day.
Unlock  the back catalog
Helps you in increasing your sales.
It comes with pinpointer targeting.
Provides the best value to all of its members
It provides video ads that you can download and use it for your own products.
In order to have you nice killing your business, they will do all of the hard work for you and will literally provide you everything that you need to increase your sales along with reducing the cost of the products.  Basically, Dropship Spy is having 259 best selling products that are proven winners right on Facebook and they also look forward to adding 5 new products every day. It also had readymade ad copies along with video Adverts. Dropship Spy also targets an audience that converts sales.
4) Intelligynce(#4 Tool for Find Winning Profitable Shopify Products)
Really, this one is the best Shopify Store Analysis tool and with the help of this tool you can just get an entire data about a store right with the "Shopify Store Search". You will also find following data about a store:
Daily Visitors
Facebook Page
Daily Average Sales
Best Sellers of the Store
Instagram and also Twitter Handle
Here when you will enter particular keywords while using Shopify Product Search with that you will easily find all of the stores that are currently selling particular products. Right with this tool you will be able to see all the sales data along with all of the averages just for particular products.
The best part is that this tool is not just for Shopify product research here you can also use this tool in order to do the Amazon Product Research Tool and here you can also do the eBay product research too.
Intelligynce also has the Chrome Extension and simply by using this extension you can easily find the best sellers simply by checking all of the competition right for those of the best sellers. Here you can easily shortlist 2 or more products and simply start promoting your products.
5) Commerce Inspector (#5 Tool for Find Winning Profitable Shopify Products)
Right before spying on your competitors you should probably know who are your competitors. Here if you are really into the drop-ship model then it will provide you a cheat sheet. Yes! You will get that Below Google Sheet that basically contains all of the Top Grossing Shopify stores and many more insights.
Commerce Inspector is committed to helping entrepreneurs right with competitive Research and it really doesn't matter what commerce platform you are using. You can easily Cover apps and tools on any Shopify store along with discovering the exact theme they are using on any Store.  Here you can also discover which products are selling on a particular Shopify store.
The best part is that you can try their best feature just by paying $1.  Here just try store subscription you can easily see store along with product sale data and search products across many platforms and also here you will get access to the  Pro Dashboard.
6) ProfitBusters : Another Tool for Find Winning Profitable Shopify Products
ProfitBusters is the new tool in market to help you with POD business & find you best winning products. See Best Selling Print On Demand Winners on daily basis gathered from best selling POD stores ProfitBusters Gives You Every Thing You Need To Run A Profitable Online Print On Demand Business Weekly Design Downloads Cancel at Any Time.
They have excellent support and they have awesome products for anyone to start POD business.
ProfitBusters Pricing
Pexgle is a Shopify product and a competitive spyware tool that lets you discover the most popular products for sale in your store. You can follow the shops and see all your popular products and their ads to see what works for them.
You can also search for the best Shopify stores. You can manually track the stores and view all their analyzes. These include your best Facebook ads, the best-selling products, and your daily publications.
It's a dream when it comes to looking for products because it saves a lot of time and money on products that are not sold. You can literally enjoy the most popular products and sell them yourself.
To help you understand the power of Pexgle, let me show you the features that will help you maximize the potential of this product search tool.
Why You Must Pexgle?
The Pexgle Control Panel contains all information about your target market with details and detailed reports.
Follow all your competitors in many different categories and focus only on your part of the scaling.
It has a very clean and clear user interface, advanced customization and free feature updates.
Pexgle Pros
The Pexgle Control Panel combines all important information on your target market with detailed and
Comprehensive functional reports.
You can track your competitors in many different categories and focus on the scaled part.
It has a friendly interface, free updates, and advanced customizations.
You can test Pexgle for free and for a limited time.
Pexgle Functions Overview
Pexgle is "micro-targeting" to show unsaturated products in your niche.
It helps you study the winning products and keep them private
Unique customization options.
The largest list of winning products in the industry.
New data with in-depth analysis.
Access to the multi-user account of your team.
User-friendly interface
Pexgle Functions (In Detail)
1. Shopify Analytics
Here you will find the best-selling products, product announcements, product descriptions and more.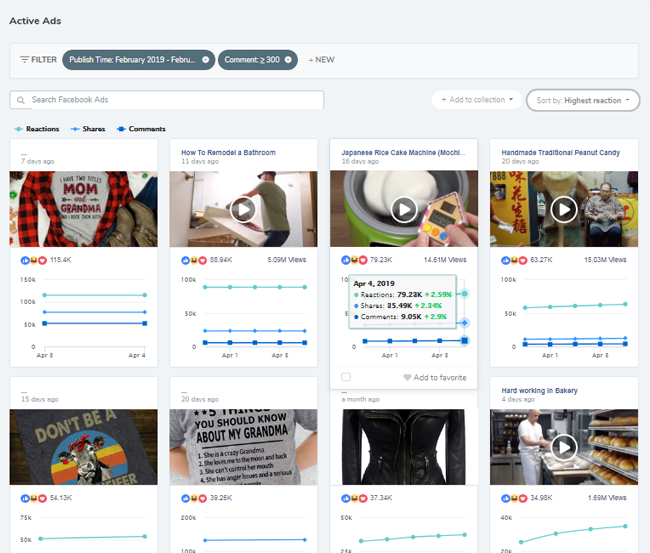 That's all you need to know. Find the products you want to try. Then you can see which Facebook ads are currently working for these products. Afterward, you will see the product description.
It will be easier for you to find:
Best selling products
Dropshipping product search
Here you can spy on all the products of your competitors.
These are all products that are sold in stores that you consult. There are many filters to help you find what you want. As the date of publication, domain, price, traffic, name, collection.
When you click on a product, you can see information such as the price, the link to see the product in the store, the Facebook ads for that product, and the product description.
The product description is my favorite because I do not write a description and I think it's much easier to edit an existing description than to write it from scratch. You can use the product description and make some adjustments, and you're ready.
So you can download your products even faster.
2. The Best Facebook Ads
Here you can now see the best product lists on Facebook. You can view statistics, such as Views, comments, actions, estimated traffic to store, publication date, and start tracking.
You can also click to see the ad live on Facebook. It's helpful to review the comments and see what people are saying about the product. If everyone likes it, that's a good sign.
Most of the best shops have active FB pages. This feature shows all the content you share.
Many sites now share great content as well as releases of their products. This feature should help you.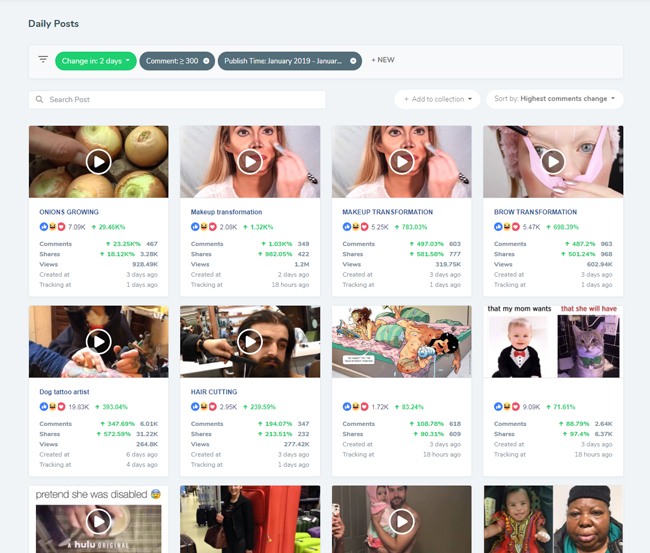 When everyone complains, you have to be careful and make sure you get a good product.
TIP: Order by feedback and you get the publications with the greatest commitment. Usually, a good compromise indicates that the publication is shared and people identify their friends.
3. Traced Businesses
Here you can add all the shops you want to follow manually. This is useful if you see a good store on Facebook. Simply copy the URL of your FB page and follow it on Pexgle to spy on your products and ads.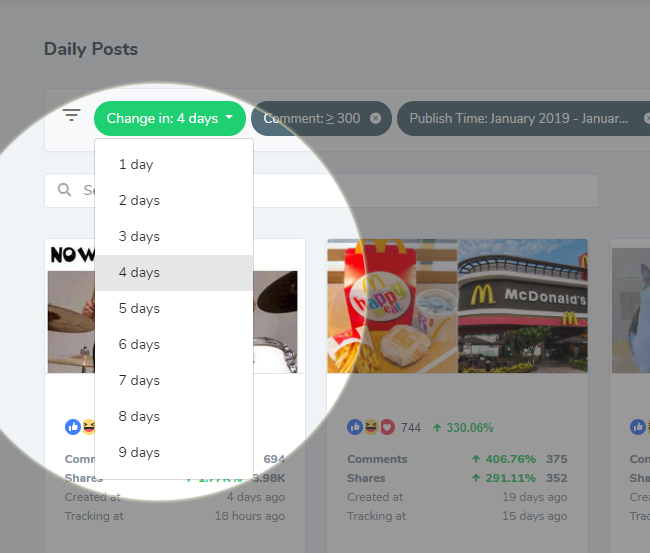 In the Store section below, you can see all your ads, products and all Facebook pages linked to your website. If you search for Facebook pages that can promote your brand, you can see which FB pages are linked to a competitor's page.
The best shops
Pexgle list of the best Shopify stores.
Here you will find the 500 best Shopify stores!
There are 25 pages with 20 pages per page, so 500 Shopify deals! You can search for it and find the best stores that suit your niche.
If you see the stores you like, just add them to your shopping list.
This is very useful as it eliminates the need to search for Facebook shops.
You can click on the stores to quickly find the best ones. It then displays all your ads, products, the best Facebook posts, and any pages that point to your stores.
Note: Using CommerceHQ instead of Shopify for your business will not spy on your business. All spy programs focus on Shopify, not CommerceHQ. So if you want to make sure your business is protected against espionage, you should use CHQ.
Daily Publications
You'll see all the content your competitors share and publish on their Facebook pages. Here you can see all the publications of the pages you are following.
This is useful if you are blocked by content ideas that should be posted on your FB page. If you follow a successful store, the Facebook publishing strategy will help you see what's right for you.
Pages Followed
Here you follow all the pages you want to follow. This affects what is displayed in the daily publishing area. The more you follow in your niche, the more content-related ideas you have.
Pexgle Pricing Plans?
To be honest, it is not cheap, but it is for professionals who want to have a serious advantage over their competitors.
Here are the plans they have. They have also a separate price for the product analyzer. Then they have a prize for the Facebook robot. You can also develop your plans with add-ons. Personally, I think they should pack packages to make things easier, but that's the way they do it now.
However, this platform is first-rate and offers really powerful features that can save you time and money as you try new products. They offer a 7-day trial for $ 7 with full access to all features. If you just want to wet your feet to see if it's right for you, do it.
Here we have ended with the top Product Hunt Tool that you can use in order to get the best winning products for your e-commerce business, especially for Shopify. And now we'll tell you another legit method in order to get the potential winning products.
Alternate Ways to Find Winning Shopify Products
Aliexpress (Category Drilling Method): Best Seller Based Categories
Basically,  most of the dropshippers use Aliexpress in order to fulfill the products. And really it is one of the easiest strategies to find the best selling products by doing some manual research.
But here I would like to tell that this method may take time but in the end, you will get the winning and the best selling products without paying any penny.  And this one is the best way to find products which are selling well out there in the E-commerce stores.
As we all know that product hunting tools are having some limitations as there Is also some competition for the products that are listed on these websites.  And the down part is that you will have to subscribe to their expensive plan in order to get the Limited winning products. Here we'll tell you in steps how you can find winning products on Aliexpress using the category drilling method.
Step 1: Find Your Product
 In order to find the best selling products in your niche just go to Aliexpress best-selling page. And here just pick a product from your niche.
For example here just pick up an iPhone Case.
Step 2: Pick The Subcategory
Now here you will find the subcategory it belongs to.
Just click on the subcategory the deeper the better!
Step 3: Pick Up the Legit and Unique Products
Here you will find a lot of products right under this category. Just go through the products and simply pick up the unique one and here you should go for the products who is having more than 1200 orders.
That is the best method in order to find the best selling products right on Aliexpress. We are drilling more and more because we want to get a unique and also a product that has been already bought by many people and reviewed.
Best Courses On Udemy to Find Winning Shopify Products
Here selling in Shopify is not that much easy as i have already told you. You will find many Shopify Marketers right out there on YouTube who is showing you their sales and also claims that you can make that much of money true. But! Do you think that is true, most of the cases it may work for you but we talk about other stats it may not work.
So, in order to find winning products, you need to find the best and reliable winning Shopify products you can go with some of the legit courses on Udemy. Just by paying few dollars and getting access to a brand new course you will be able to unlock all of the possibilities in order to get successful in Shopify business. Here you will get list few courses in which you can enroll yourself in order to master the Shopify marketing strategies and many more things.
1) Build A Shopify Dropshipping Business from Scratch
Here this one is one of the best and most comprehensive courses on Shopify right out there in the Udemy Platform. The instructor is Adam Reed will be sharing here how he was able to open a new Shopify Store and start earning 6 figure income in just under 3 months.
You can start your business right from anywhere in the world and will help you in learning how to become a 6 figure earning guy and a successful Entrepreneur business.
Course Includes:
Six articles
full lifetime access
Access  on mobile and TV
Certificate of completion
9 hours  on-demand  video
Come with a 30-day money back guarantee.
2) Google Analytics for Shopify:  Complete  Step by Step Guide
If you have recently set up your Shopify store and also imported many beautiful products along with optimizing all of the descriptions and also the description for SEO and Conversion then you will need to get started with Google Analytics.
With this course on Udemy you'll be able to learn how to increase your Shopify sales along with revenue and if you follow the steps you'll be able to make a six-figure income and you'll become a successful Shopify entrepreneur.
This course will help you combine the power of the Analytic Tool, Google Analytics right with your Shopify that will help you to sift all of the important data along with unlocking your site of new.  You will learn how to set up goals and funnels in Google Analytics and see how many visitors turn out to be your customers.
Course  includes:
Full lifetime access
Certificate  of Completion
Access  on mobile and TV
2  hours on-demand videos
30-day money  back guarantee
3) Social Contest Blueprints: Course For Online Sellers & Shopify Sites
This course will help you in learning how to get massive traffic just by using simple contest and even on the tight budget. Here all of the Shopify store owners will learn how to increase their online simply by using the social contest.
A contest can help you in improving your sales along with generating leads. Instructor Jason Miles-  one of the best marketers will show you all of the blueprints just for 5 different type of contest that you can easily run on any of the Shopify stores in order to bring more and more customer just for a fraction of the cost of FB advertising ads.
Here Also come to know how you can easily grow your followers on social media platforms like Facebook,  Twitter, Instagram, Pinterest and also your blog.
Course Includes:
1 articles
Full  lifetime access
Certificate  of  completion
1 supplemental resource
Access on mobile and TV
5  hours on-demand videos
30-day money back guarantee
Quick Links:
If your goal is to value your products for optimal business volume and profit, the eBay and Shopify-based platform is completely different from the Amazon-based platform. On Amazon, you do not have to search for competitors for your items because they are there with the same ASIN numbers. However, finding and identifying the competition on eBay or Shopify is almost an art form as it relies on eBay's "best-match" algorithm to make competing lists of titles, a brand, MPN, a UPC and the infinite Combination of Item Specifics.

Shopify is a competitive market, especially for the most important branded products. While Amazon customers can make purchasing decisions based on reviews, delivery, and customer service, eBay or Shopify customers love the offerings. Best Brand and The Best Prices was the slogan on eBay as well as on the Shopify.

For eBay, the market depends on the price. When your prize is out, you're out. Price-monitoring on eBay in every SKU is an impossible task.

First, many people start selling on eBay by undressing and selling what they already own. In this case, selling on eBay is more about Decluttering than looking for products to sell. Once your home is Decluttered, you might want to look for things that you can sell elsewhere. When you buy products for resale in your eBay store, you must first make sure that sales and profits are sufficient.

These eBay search tips help you search for individual products and understand why they are sold. You can also see your competitors and see what the same or similar products are selling. It's important to list your item at a competitive price or unlikely to generate sales.

It's a challenge to keep track of what your competitors are selling for the same products. You need to control what was booked, what was sold, what was closed without a purchase, and so on. When you sell different products, finding eBay competitors can take a long time.
Fortunately, there are automatic pricing and price tracking tools called Curl that help you stay one step ahead From the competition.
About Curl : Legit Tools To Find Winning Profitable Shopify Products September 2023
Curl is all-in-one research and reporting tool that can be used for unlimited eBay and Shopify businesses. With Curl, you can compare competing products, analyze product performance, analyze past product performance and export sales data, and receive and respond to messages instantly from your Slack account. Read on to learn more about curl.ai or register today for a free trial and try it for yourself.

With Curl, traders find and analyze their eBay and Shopify competitors, see who wins them in sales, and how they can face the competition.
In addition,

The Curl analytics platform helps merchants find competitive ads on eBay and search for the best results from Shopify. So you can better find the past performance of the sold items and selling prices.
Key Features of Curl
Compare who ranks highest for sales in eBay or Shopify Best Match

Find and Analyze Shopify and eBay competitors

Know a seller's price sweet-spot

Analyze the total sales volume from competitors.

Trend sales prices over time
An advantage of Curl is that you can use it with different platforms. Many sellers sell not only on eBay but also on websites like Shopify. With Curl, you can link eBay and Shopify. You can import and analyze your sales data from both platforms for a more complete picture of your sales. In addition, it offers many advanced features that will help you to understand your sales in different countries and seasons. Plus, you can easily link Curl to your Slack account to keep all information in one place.
Some more Features
Listing Improvements
Shows competitive trends that can make your items more attractive to buyers.
Select an item and click Analyze list to display a page with information about it.

Check the competitive prices of items like yours, based on trend prices and the best prices on eBay.

Compare your lists to those of the competition: Decide if you want to make changes to your lists.

Provide orientation
Learn what will be sold at what price in the next few months?.
Search for articles by keyword or by browsing a category list. Also, look at the lists you follow, your categories or recently viewed items.




Select an item to display an indicator page showing the seasonal shopping activity and the trend price for the past year.

Analyze the bestsellers for the score. The higher the score of a specification, the greater the demand.

Find specific article ratings by selecting variables such as product line or color, and then click Apply.
Detailed Analysis of Curl
Analyze the total sales of competitors.
Summarize the sales volume of an ad in the last 30 days and analyze it quickly.

The Curl analytics platform helps you find the best results on eBay for competitive offers and makes it easier to find the value of the items sold and the selling prices.

eBay hot products
It's not always easy to find out what the hot products are on eBay or Shopify. If you want to branch out or you're just starting as a reseller, finding a hot product can help generate consistent sales over time.
Profits can then be reinvested into more inventory to expand your sales. With Curl, you can browse million dollar opportunities and know how to price competitively to win on eBay. Plus, you can see who sells the products the most and how their business is winning.
Powerful Email Marketing

Powerful e-mail marketing
As a marketing and analysis platform curl offers comprehensive tools to improve the performance of your shop. The Email marketing section of Curl allows you to send emails based on results based on data.

Curl uses an A.I. technology that uses machine learning algorithms to send the right emails at the right time. In other words, you can place the best products in front of people who are more interested in automatic shopping!
Set up e-mail remarketing campaigns for eBay and Shopify.

Use custom email templates that will suit your brand and style.

Add your logo and shop name in each email.
Keeping track of SEO
We all know that keeping track of your product's SEO is key when it comes to where you rank. And, that isn't always easy to do. But, with Curl, you can use their Saved Searches feature to make this easier. With this handy feature, you can save a search, and it will automatically keep track of the sellers SEO rank on eBay.
Also, the hot products have your SEO rank tracked by default which is helpful because you can see where the money is coming from.
Why competitive analysis matters for ecommerce
At this point, You must be  thinking, why is analysis the competitors  are so much essential for the owner of an e-commerce company?"The main reason this activity is important is that you can't effectively compete without knowing your competitors—and you can't differentiate yourself if you don't know what actually makes you different.

For e-commerce businesses, in particular, a competitive analysis can also help:

Make more informed marketing decisions

Identify industry trends

Create benchmarks for yourself

Determine your pricing strategy

Exhume new ways of speaking to customers, or even new customers to speak to

Find a market gap, but make sure there is a "market in the gap"
This type of analysis is not just for first-time e-commerce retailers, either. A competitive analysis can be a living document that evolves as your business grows and matures over time.

Managing such a resource is a powerful way to measure how your brand compares to your competition, but it can also help make it clear how it will stand out in the future.
Pros:
save time
We've compiled the competition information on eBay and the general website so you can focus on your priorities.

Compare tons of sellers at the same time.
Compare up to 50 vendors at a time to see who's the best.

Find out about all providers and find out how they work with the other 49 providers and how often their entries are listed in the search results.

take action
Apply the recommendations of eBay with one click.

Sell strategically
Prepare your inventory for the good season at the right price.

Compare who comes first on eBay Best Match sales
Find out who's getting more sales and who's more represented in eBay search results. Sometimes the seller with the best price is not the one with the best performance on eBay.
Trend sales prices over time
Track the product when a seller changes their prices to boost sales.

Know how price drops or price increases affect your competitor's performance on eBay's Best Match search. You'll often see a seller drop their price than raise it in order to gain rank on eBay.
Know the sweet price of a seller.
Analyze historical sales prices to find out what works best.

See how often a seller uses a certain price point and which one is sold the most. Track every achievement and find out when to find or participate in the prices of certain sellers on eBay Best Match.
Develop and analyze your sales through channels
Join multiple Shopify and eBay channels in a single analysis report. Increase your sales data with more than 15 different filters and analyze your sales in all countries. Identify which products work to a certain degree or less.
Integrate Your Data for Real-Time Notifications
With Curl, you can integrate these 3 platforms into your eBay shop or Shopify:

Slack: for real-time notifications of sales activity when articles receive comments.
Baremetrics: Discover by buying your eBay or Shopify items.
Intercom: Send instant messages and reminders when payments do not improve your Paypal campaigns.
Pricing Plans
Curl provides Plan in 4 different structures:
1 Startup
2 Professional
3 Business
4 Enterprise
Let's see the details of these plans and what's included in those plans:
STARTUP


$45/month




Connect eBay, Shopify, & PayPal




Competitor research




3 integrations




Analyze $10,000/m in sales




Email Marketing




Hot Products




1 user

PROFESSIONAL


$65/month




Connect eBay, Shopify, & PayPal




Analyze $50,000/m in sales




Competitor research




Hot Products




Email Marketing




3 integrations




3 users
BUSINESS


$140/month




Connect eBay, Shopify, & PayPal




Analyze $200,000/m in sales




Competitor research




Hot Products




Email Marketing




3 integrations




6 users



ENTERPRISE


$240/month




Connect eBay, Shopify, & PayPal




Analyze $200,000+/m in sales




Competitor research




Hot Products




Email Marketing




3 integrations




12 users
Curl is a powerful tool for owners in eBay and Shopify to better understand how their stores and their main competitors work. Once installed, the Curl Control Panel displays all the information you need as your business performs better and generates higher revenue.

The additional features of email marketing with A.I. Machine learning makes remarketing campaigns a strategic solution to increase sales. Curl integrates seamlessly with platforms such as Slack, Baremetrics, and Intercom to provide real-time notifications and data-driven decisions, which is a necessity today.

If you want to upgrade your eBay business, using an eBay tool is a way to increase and grow your profits. Learn more about how this eBay search-to-competitor tool can help you.

Is your business ready to grow? Try it cost you nothing, so do not hesitate, tell us how it helped you (or did not help you)!
Conclusion: How To Find Winning Profitable Shopify Products September 2023
The thing is that Shopify is the best opportunity you have got in order to open an online eCommerce Store. Here you should always try your Strategies for making sales along with always looking for great winning products that bring huge sales, as what is working today may not work tomorrow. You will have to find potential products on regular basis.
Never buy products in bulk rather than doing that you should buy few products and when you find it is doing well in your stores then you can buy those products in bulk.
Now you have all of the proven strategies that you can use easily in order to find the winning products right for your eCommerce Store and you have also got the best winning tools that will help in getting the better insights of any particular products. Here we have also listed ultimate Udemy courses that you can use in order to maximize your Shopify marketing strategies.
Feel free to share which tools and strategies you are using to find the winning products under your niche right in the comment section, only if you are comfortable with that.