Welcome to our comprehensive Get Ambassador Review for 2023!
If you're seeking to supercharge your marketing strategy, harnessing the power of referrals, you've come to the right place.
Scaling a business over the internet involves many strategies that need to be taken care of to ensure consistent and long-term benefits.
There are a number of methods to grow and promote your brand to the audience, with the most important method being internet marketing. Perhaps what matters most is, if you do it the right way!
Get Ambassador is more than just a tool—it's a gateway to unlocking unprecedented ROI and amplifying your reach.
In this review, we delve deep into the features, benefits, and the potential for a remarkable 300% ROI. Ready to ignite your referral engine? Let's dive in!
What is Get Ambassador?
Get Ambassador is a strong, modern-brand marketing tool. It is a referral marketing platform that helps you with an effective approach to targeting your potential customers.
This tool will do wonders for marketing departments in any company. At Get Ambassador, the solutions and features are quite flexible and scalable.
That's the reason you 're going to see a wide variety of companies taking services from Get Ambassador.
Get Ambassador, established in 2010, is headquartered in Metro-Detroit with an additional office in Denver, and is one of America's fastest growing private companies today!
Get Ambassador has been a service praised by numerous users and marketing critics alike since its inception, recognizing its pack of powerful features and integrations.
It works as a great affiliate software program for every size of the brand and also for all B2B companies.
The technology has become popular, and numerous brands such as Hewlett-Packard, SAP, Ria Financial, SunPower, Frank+Oak, NutriBullet and the American Marketing Association use and endorse Get Ambassador.
Get Ambassador Review 2023: Is It Worth The Hype? 🔥
Powerful Features
Get Ambassador is a valuable marketing tool for marketers with successful affiliates and referrals. This powerful method lets you quickly reach prospective customers.
Other industry software complicates referral marketing though Ambassador simplifies the reference marketing for you.
It also automates the enrollment and monitoring process, rewarding the customers, associates, influencers and partners.
If you can segment communication between different partners your sponsorship and affiliate programs will be much more effective.
You can have two groups of friends, for example: bloggers and influencers on YouTube. Both are interested in affiliate links but do not have the same format and message at all times.
Bloggers may want affiliate links to banner advertising, whereas developers may be more interested in a short video. It is an approximate example, but no two partners are identical.
This can be linked to Get Ambassador, Shopify, BigCommerce, Magento, WooCommerce and any big e-commerce site.
Email and CRM integrations
The integration with Get Ambassador is no problem if you are using a platform with a different CRM. The same applies to your email account, because you will stay in close touch with your friends.
Quick Pay-outs, Multi-currency support & Coupons
Get Ambassador ensures all payments are released promptly with instant pay-outs sent to your customer. Besides this, it even has the multi-monetary assistance and the gift cards.
You can also create customer and influencer coupons for the giveaways.
Overview of features/tools:
Multi-programs
Customization Options
Segmentation
Cross Department Permissions
Visual Editor
Ready to Use Templates
Multi-lingual
International Currency
Offline Tracking
Open API
Omni Channel Marketing
Mobile SDK
Automated Payouts
Reporting Features
Invoice Billing
Technical Specifications
Technical details of any online platform are something that you should check out before going further to work with it. Here is a list of key technical specifications about Get Ambassador that you should know about:
Devices Supported
Windows
Linux
iPhone/iPad
Mac
Web-based
Windows Mobile
Deployment
Language Support
Pricing Model
Monthly payment
Annual Subscription
Quote-based
Customer Types
Large Enterprises
Medium Business
Get Ambassador – A playground for Marketers!
Get Ambassador is a platform that has been designed keeping marketers in mind! Whether you are into Affiliate marketing or Influencer Marketing, there is something for everyone.
Within a collection of products, there are many marketing strategies and solutions clustered together to offer advertisers and brands the opportunity to build and execute several campaigns as our referral services differ depending on the type of client and prospect.
You can communicate directly with the consumers to ensure that the right information is communicated through the right channels.
This system seems to give their recommendations more power, with options for showing their rewards, tracking progress and providing feedback.
Affiliate Marketing
When you are prepared to develop your brand with affiliate marketing, Ambassador is the best choice for you to select the affiliates you want.
Get the right affiliate with branded email pages and automated email communication, and intelligent branding.
It also offers the flexible affiliate platform that everyone wants the affiliate to track and promote. The pay-outs are quick for the affiliates when they use the ambassador to integrate with PayPal.
Develop tailored ads to ensure that only right-mark partners and ambassadors have access to the brand 's advertising. Automate payments and use our sophisticated analytics.
Referral Marketing
Encourage and empower customers to share with their clients or any network they have the products and services they offer to. The referral program tool is a treat for the customers as it gives you the experience that will last forever.
This easily integrates Ill with various CRM, e-commerce and billing systems to help marketers bring their goods to market quickly.
Integrate ads into your current interactions with the brand, track interaction, define outcomes and automate rewards.
Partner Marketing
Integrate with your partner and make your mark grow. Ambassador links you to the client and helps them to advertise on their websites and emails their goods and services.
You can share the revenue with your partners and make profit.
Build your branded portals with personalized solutions and offer your partners the opportunity to promote and grow your goods and services through their network leads.
Integrate the CRM so a partner can submit leads and receive updates directly. Engage partners by offering real-time email contact and numerous Dashboards.
Ambassador tracks the report and results of all the partners, counting their earnings and sharing so they get fair income. You will be able to scale and automate the partner program with the help of the world-class partner team.
Influencer Marketing
In addition, you can target the top influencers to create a custom program which makes sense for your brand.
It offers custom connections, codes and dashboard to the influencers to track the success and create organic views, tracks, leads and sales.
Set custom conversion events such as bonuses for results the top influencers. Customize the emails and texts when providing both the gifts and the real-time incentives.
Benefit from field experts, influential individuals on social networks and bloggers who would like to encourage their subscribers to use their products and services.
Our automated e-mail, personalized sharing links, and blank marking system facilitate communication with and management of your key influencers.
5 Reasons to love Get Ambassador! 😍
It is needless to say that Get Ambassador brings to the table loads of tools and features that allow businesses and brands to manage and enhance their online marketing campaigns effortlessly.
Tools that are powerful and not offered by many of it's rivals in the market! I loved the lot, and here are 5 top reasons why I love this platform so much.
1) All-in-one Platform
Get Ambassador is known to improve the company by providing the tools that do the wonders. Most specifically, it is a forum that offers all kinds of options and does not only stick to the one.
This is so versatile that it manages all in one location associates, referrals, influencers, as Ill as the partner and advocates services.
This platform has multiple campaign manageability and multiple functionalities. It identifies and pays more attention to the potential ambassadors for your brand.
2) Intuitive user interface
An elegant user interface gives the driver's seat to seller. Our turnkey system makes the entire cycle from day-to-day management to reporting to communication easier. Get Ambassador is a network that is easy to handle, offering:
An easy-to-use visual editor
Automated workflows
Predefined designs.
Manage customers and partners under dedicated portals.
Seamless integration
3) Personalize things your way!
Get Ambassador allows users to create tailor-made marketing campaigns and personalize them as per your brand's requirements. The platform is designed for brands and marketers!
Using a blank screen to keep all of the touch points aligned with your brand experience. Get Ambassador makes the marketing programs to interest to:
Customize your existing customer experience
Personalize according to your brand and style guidelines
Use single sign-on (SSO)
Use our open REST API
4) Marketing reference
Get Ambassador provides powerful yet intuitive tools to help you analyze actionable performance data and optimize your entire ROI enhancement SEO program.
Their intelligent platform gives you the resources you need, based on typical testing and conversion levels per channel and program:
Copy of the placement on the page, A / B tests and prices
Identify and segment influencers, customers, partners, employees, etc.
Customization of reports
5) Performance
Get Ambassador is renowned for providing the clients with the versatility and ease of use. Experience the flawlessness in your job and watch your conversion campaign carry more.
With all sorts of devices, the software is completely optimized for Desktop, Mobile App or a physical store. The foundation is mobile optimization, online / offline mobile features and reporting.
Benefits of using Get Ambassador
Conceived specifically for advertisers, Ambassador adds a touch of novelty to the table with the most widely used apps. To run this software it is quite simple to use so you don't need to be a tech expert.
Using this app is really simple and you don't have to be an expert in technology to use it.
A visual editor with multiple widgets lets you customize your product. Several customization options allow you to showcase your product as you wish. There are also many ready to use models available to help you get started instantly.
This app helps you to simplify workflows too. It saves managers a lot of time, and makes managing your daily tasks easier.
It provides you with comprehensive daily reports so you can draw on accurate facts and figures for the organisation.
Get Ambassador also features invoice and payment processing. You can conduct transactions in multiple currencies and multi-lingual capabilities are also available to ensure you can communicate effectively with your clients.
This app lets you handle several campaigns. There are also ready to use segmentation and enrollment features to help you manage your ambassadors and users more effectively.
The Ambassador also provides billing and invoicing fees. You could trade in multiple currencies.
Multi-language support makes sure that people from all across the globe are able to use Get Ambassador easily.
With this program you can manage several campaigns. To help you handle your ambassadors and users more efficiently, you can also get the segmentation and registration functionality.
Customer Testimonials: Get Ambassador Review 🥇
"Ambassador is an awesome marketing partner for us. The product is very flexible and does everything we need, plus much more. And Ambassador's success team is always on top of it; it's great to work with true experts."
Sean Callaghan – Manager, CRM
"In our first 6 months since launching the referral program, we've generated more than a 9x return on our entire annual investment in Ambassador. We've also found that our customers are 3x more likely to convert when they're referred."
JK SparksLifecycle and Affiliate Manager
Customer Support
Has excellent customer support from Ambassador. It gives both the dedicated email and phone support.
Certain plans also have the performance coach for brand growth in all kinds of solutions. Every process is laid out by Ambassador using their built framework and a team of experts, so you don't have to succeed harder.
The company has numerous papers and documents for supporting referral services. It has a Resource Center that includes articles, blog posts, videos and eBooks offering a guide on marketing solutions of all kinds.
Pricing Details: Get Ambassador Review
To organize a demonstration and receive an offer you should contact the Get Ambassador for prices.
This generally means they have a rather difficult selling point, but it also often turns out to be a serious business which is more focused on individual needs.
And it is possible that one company will call and receive another bid from a completely different company.
This is usually a positive thing in my experience, because it offers the best service possible, and is supposed to be paid for just what it wants to use.
Get Ambassador currently offers the following three pricing plans for users to choose from:
Startup Plan
Price: $800 per month (Billed annually)
This strategy is built for small businesses and start-ups who need a clear affiliation and placement system.
At first glance this plan will be appreciated by any small e-commerce store, particularly because it can update itself as your business grows fast. A visual editor is included so the changes can be managed and viewed in real time.
1 Campaign
E-commerce Integration
Email Integration
Mobile SDK
Up to 5,000 Ambassadors
Support
Payment and Billing Integrations
API Access
Refer widgets to a friend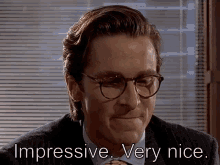 Professional
Price: $1500 per month (Billed annually)
Large and medium-sized companies prefer this strategy because it helps them to control all their business relationships and to make sure these partners have the best tools to communicate about the brand.
The goal is to customize one or more programs and adapt each of the programs to the different partners.
Perfect for Mid-sized companies
Single Sign-On
Additional Campaigns
Salesforce Integration
Multi-language
Automated Payouts
Up to 10,000 Ambassadors
Enterprise
Price: Custom Pricing
This is a completely personalized reference system that can be used and generated internationally in an omnichannel network.
It is also a white label solution which removes traces of the brand Ambassador.
The Enterprise Plan is typically the best strategy for segmenting your members and partners so everyone has a wealth of expertise and resources in promoting the brand.
Preferred for global brands
All features of a professional plan
Invoice Billing
Custom Tools
White Labelling
Security settings
For more information regarding the plans, prices and the features offered under each plan, visit the Plans section on the Get Ambassador official website right away!
Pros and Cons of Ambassador
What's good? What's bad?
Get Ambassador is indeed a powerful marketing tool with several advantages for marketers. However, nothing in the world is perfect, and every little or big thing I use comes with its share of pros and cons.
Here is a quick list of pros and cons that I came across while playing with the platform.
| | |
| --- | --- |
| Pros | Cons |
| Professional and easy-to-use tools | High pricing |
| Integrations with various platforms | No live chat |
| Suitable for businesses of all types | |
| Comprehensive demo for all solutions | |
| Offline tracking and reporting capabilities | |
| User-friendly editor | |
| Excellent customer support | |
FAQs about Get Ambassador Review 2023
👉 What kind of customer programs can I run on the Ambassador platform?
The Ambassador platform is extremely flexible and customizable. Our word-of-mouth platform lets you manage and run campaigns like referral, affiliate, influencer, and partner programs. With our loyalty module, you can also manage and run all your customer promotions, engagement, and retention programs.
👀 What platforms do you integrate with?
Ambassador can seamlessly connect with hundreds of apps, including many of the most popular e-commerce platforms, like Shopify and WooCommerce, and CRMs like Hubspot and Salesforce among many others.
💥 Do you have Open REST API?
Yes. Check out our developer resources and API documentation.
✨ How fast can we get our Ambassador programs launched?
We typically strive to launch your program within 30 days. Depending on your choice of integration and availability of resources we can have your campaigns running in as little as 2 weeks.
Final Verdict: Get Ambassador Review 2023 ✅
In conclusion, Get Ambassador stands as a beacon of innovation in the realm of referral marketing.
As our Get Ambassador Review for 2023 reveals, this software offers not just a platform, but a robust strategy to drive exponential growth.
With a potential 300% ROI at your fingertips, the investment in Get Ambassador is an investment in your business's future.
Don't miss out on the opportunity to transform your marketing landscape and witness the remarkable power of referrals.
Embrace Get Ambassador, and watch your business soar to new heights, powered by genuine recommendations and enthusiastic advocates.
Try it today and unlock the door to unrivaled success.