Helium 10

Learn More

Viral Launch

Learn More
$ Pricing
$29/mo
$69
Best for

This tool is for Amazon sellers who want to manage their business and boost their sales by finding the right products to sell.

This tool is also for Amazon sellers and the working of this tool is similar to Jungle Scout but it provides more accurate data.

Features

Ease of Use
One Stop Solution for Amazon Sellers
Offers flexible pricing options

Reliable
Provides Accurate Data
Offer complete set of tools for selling on Aamzon

Pros

Optimization of the list
Product Launches
Allows competitors to spy on

Many learning tools for beginners are included
Accuracy of estimates and forecasts
Detailed analysis of product variations

Cons

Beginners find the tool difficult to use

Some applications and extensions are a bit expensive

Ease of Use

Helium 10 is really user-friendly and the user interface is easy to use. Any beginner can start their business with this tool.

The user interface of Viral Launch is really intuitive and easy to use.

Value For Money

Finding the right products to sell is the important thing for an Amazon seller and with this tool you can do more than just finding the right products. You won't regret investing in this tool.

You can get started with Viral Launch by paying $350 one time which seems to expensive but the features provided by this platform makes it all worth it.
Still, figuring out which one is best — Helium 10 vs Jungle Scout?
Well, we have got your back.
Main differences between Helium 10 Vs Viral Launch:
The main differences between Helium 10 and Viral Launch are –
Helium 10 provides a feature called Refund Genie that allows you to determine how much money you are owed in refunds for damaged products purchased via FBA, but Viral Launch does not have any such capabilities.
Viral Launch provides a free split testing tool that anybody may use to split test and improve their listings, but Helium 10 does not.
Helium 10 has an Inventory Protector function that safeguards your items from coupon stackers and unscrupulous rivals, while Viral Launch does not.
Helium 10 provides a complimentary plan, while Viral Launch does not.
Almost every day, I'm asked to recommend the tools I use for Amazon product research and keyword analysis. There are many Amazon seller tools out there and here is a list of references to help you choose the right tools.
I have tried many product research tools on Amazon sellers to find product listings in the last 4 years. These include Viral Launch Helium 10 AmaSuite, Merchant Words, Scope, AmazeOwl, Amazon sales (Unicron Smasher), etc. After trying Helium 10 Vs. Viral Launch tools:
Helium 10: A suite of 13 tools (monthly subscription).

Viral Launch: Includes 3 tools in my Pro Plan: product research, market knowledge, and keyword research (monthly or annual subscription).
Although it seems quite expensive, I found them very profitable as my lists had changed based on more accurate data, Helium 10 and Viral Launch introduction had a significant impact on my Amazon sales. It resulted in 49% year-over-year sales since the use of these two tools. 
The big difference between Helium 10 and Viral Launch is the accuracy of the data, especially sales estimates and the exact volumes of search terms. The data of all other tools are too inaccurate to be useful. With better sales and better keyword data, I was able to optimize my ads to dramatically improve search rankings.
As a result, I have also terminated my subscription to other tools. This saves me a little money to offset the costs of Helium 10 Vs. Viral Launch. It also saves time when doing my Amazon research and analysis more efficiently because there are only 2 tools instead of having to search through many different platforms to navigate.
Helium 10 vs Viral Launch: What is better?
Helium10 Overview
Helium 10 is a set of powerful software tools, most of which contain dozens of tools that allow Amazon marketers to easily search for keyword rankings, trends, and competitors and refine the product listings.
So you can generate more sales. Anyone can use Helium 10 to discover product ideas and deepen their market by reviewing and validating these ideas for better information.
There are basically more than ten Amazon research tool that can help you make big profits without investing extra money. Helium 10 Toolsuite makes it easier to find tools such as black boxes, X-rays, magnets, etc. We have already seen Helium 10 in BloggersIdeas and explained every tool in detail. Check out our latest Helium 10 Review.
Check our, Helium 10 Video Review here..
Helium 10 Facebook Reviews:
The man behind Helium 10:
Helium 10 is founded by Manny Coats and co-founder Guillermo Puyol who had a dream and a mission to help Amazon sellers rise to the top.
---
Viral Launch Overview
Ideal for scanning page of search results Amazon (similar to Jungle Scout Chrome Extension but with lots of useful and accurate data) and keyword research (similar to merchants words but more relevant keywords suggested and accurate search volume much more accurate and exploitable).
For beginners, I recommend starting with the free Chrome extension. Click on the link above and then go to SOLUTIONS> MARKET INTELLIGENCE> Try Viral Launch for free. Create an account and click DOWNLOAD FREE CHROME RENEWAL. This product research tool can let you find any product. 
"We've built our business helping Amazon third-party sellers develop wildly successful businesses,"

– said Viral Launch Founder and Chief Executive Officer (CEO) Casey Gauss.
You May Also Like:
If you want to upgrade to a payment plan, use the link with Viral Launch online coupon code to get the following discounts:
I'm in the $ 990 annual plan for product discovery + market knowledge + keyword research. After the 15% discount, it saves $ 148.50 and my annual subscription is $ 841.50 (equivalent to $ 70,125 / month).
Does Viral Launch have to be paid up? I started with some of the following free tools, like the FBA Revenue Calculator, the FBA Toolbox, and Keepa. But you get what you paid for, and the previous tools were more than profitable to increase my monthly revenue by much more than they cost.
---
 Helium 10 vs Viral Launch: Key Features
Helium 10 Key Features
1. Magnet
Magnet 2 is keyword research tools that is identical to the keyword Discovery or Discovery of Business Words. Viral Launch and Magnet 2 are significantly more advanced than Merchant Words.
Magnet 2 generates high-quality keyword suggestions with an almost accurate search volume for each keyword. (Remember, no other tool than Amazon PPC Reports can provide you with a specific search volume.)
This data is critical to your keyword research as it significantly improves your PPC campaign by optimizing your targeted keywords. Here are some useful indicators:
Look for Related Keywords Suggested by Amazon Customers: Helium 10 reveal the hidden conditions your customers are looking for, but no vendor offers the product that meets this request.
Search Volume of Individual Keywords: Indicates which keyword you should refer especially for very relevant keywords. Basically it works as a keyword tracker.
The Number of Competitors Indexed for this Keyword: This gives you the hardest and most valuable opportunity that PPC can offer for this keyword.
Sponsored Campaigns: Shows several sponsored campaigns and title search campaigns. The difficulty level is similar to the previous one.
Total CPR: It gives recommendations for the speed of turnover required to get a rating.
Daily Drawings: On page 1, provide recommendations for the number of units required to make the first exposure through daily gifts.
2. Radiography
Are you looking for Amazon, hoping to find all your next successful products? In this case, start immediately with the X-ray. Basically, Xray is an Amazon search product. You will only see this tool in Helium 10 Chrome Extension. This will give you a better overview of a market when browsing Amazon.
Xray presents the key metrics for the delivery decision of Amazon suppliers which is great for Amazon fba business. Simply get all the relevant information in a market that offers a great opportunity or the highest potential for future growth.
You can open Xray directly on an Amazon search results page or on the product page to check the potential possibilities of the products you really want to outsource. Without thinking, I would like to say that with Helium 10, you can easily make the best possible decision, save time, and earn more money.
3. Cerebro
The brain is one of the most profitable tools and an important tool for the keyword research process. All you have to do is enter an ASIN product on Helium 10 and get useful data in seconds.
The brain is an excellent tool to discover the strategy of the keywords of your competitors. This is one of the most popular tools. Get hundreds of thousands of keyword suggestions in seconds.
Therefore, you can access all the useful information on Helium 10 , which generally includes a large and accurate search volume, the number of competing products, and the competitors who advertise the terms correctly.
Just use the reverse ASIN search tool that most Amazon fba businesses should use.
How can Brain have a big impact on finding relevant keywords?
Get the most accurate search results in the market so you can choose the keywords that suit you best.

You can get data from Amazon Keyword Research, which consists of billions of data points and customer search requests.

Just enter an ASIN and get thousands of relevant keywords.

I can easily extract the keywords based on the exact phrase volume and the high-set volume.

Determine the number of existing products that compete for a particular term or phrase.

You can follow all sponsored ASIN to find out how many products are being promoted for these authentic products.

Finally, Brain's intelligence score identifies the strong keywords that are generally sought, that is, the low competition.
4. Doodles
In this tool, all vendors can add the extended keyword to their application server and the Amazon Seller Central server to ensure that their list is fully optimized.
By using optimal keywords, you'll simply add more people to your list of products and get more sales. If you sell products in more than one category, you can use the scribbles to change the length of the text boxes so that the tools can be used regardless of the character constraints.
With this tool on Helium 10, you never lose the use of useful keywords when writing optimized headlines, bullets, descriptions, and search terms for better results.
How can scribbles help you?
Guarantees that your list is not short of useful keywords and that they are 100% optimized.

This also helps to improve the ranking of your Amazon products in the A9 search engines.

Increase your income and Amazon sales force by simply generating more traffic in your ad.

This tool is fully customizable for all profitable Amazon niches. Here you can also easily edit the fields to meet product requirements and character constraints.
5. Frankenstein
Frankenstein is one of the most powerful Amazon keyword processors in the world offered by Helium 10. With this tool, you can quickly add thousands of keywords to your keyword list and process them directly to generate revenue.
And here, by running deduplication filters, removing unwanted characters, and sorting keywords, anyone can easily handle a long list of really cool keywords that help you sell bulk traffic.
How can Frankenstein help you?
It helps you create a long list of keywords and quickly turn them into a more profitable group to optimize the Amazon list. When Amazon Keyword Research combines and cleans up their lists, they are much more powerful.

Filtering and sorting keyword results are easy using various output parameters, such as deduplication filters. Besides, unwanted characters and words, as well as popularity, are removed.

It is also easy to remove unwanted words and their characters directly from the results, quickly, as ASINs and irrelevant terms.

Sort your keyword lists by frequency to identify the most common terms.

It helps to improve the tracking of your Amazon product in the A9 search engine and simply generates more traffic in your listing.
6. Inventory Protection
We all know that recent promotions are important to your success with Amazon, and we're more likely to buy something for you. This tool by Helium 10 prevents all Amazon buyers from using this trick to reduce traffic.
The easy-to-use and straightforward panel lets you control the total number of orders for your entire FBA inventory. Just look for the products you usually want to protect from the maximum order quantity.
There is no doubt that the Inventory Manager can help you avoid over-selling your inventory on your next action.
How can an inventory of FBA products help?
This helps to protect your inventory so that you do not sell it at an excessive discount during an action.

You can manage all your inventory directly from a single intuitive panel.

You can quickly find a specific ASIN with advanced features.

It helps to determine which products are currently protected and which are being processed.

Now you can save time and quickly set the maximum order quantity for multiple ASINs simultaneously.
7. BlackBox
The best search tool for Amazon products offered by Helium 10.
Are you looking for your next best product but not always around the world, for products that interest you?
With Helium 10 Black Box, the new product search engine, and the Helium 10 product search tool, you can configure search filters to tailor your results to the best products of your choice, depending on the desired niche and many factors.
While other tools can help marketers find products, Helium 10 Black Box offers a more holistic approach to help you find the right products. We know that not all categories or niches are suitable for all providers. That's why we've developed Black Box to offer more than "shoebox" products.
Would you like to know which products are sold more on Amazon?
With Amazon's Helium 10 product search tool, you can search for private label products that fit your niche, budget, category settings, and more.
The basic filters let you search for new product opportunities in specific categories, in addition to monthly sales estimates, prices, sizes, and images.
In Helium 10 advanced filters allow users to search for new product ideas based on trends and other indicators that are displayed throughout the year.
After selecting the search settings, press Search for incredibly fast results. Each product profile contains important information about the product that all sellers want to know, from the monthly sale to the number of competitors currently selling that product.
Once you've found a product that interests you, you can also access the list page, which is very powerful in combination with the features of the Helium 10 Chrome extension page.
If you want to perform the same search over and over again without changing the filters, you can save your configuration as a project and even assign it a unique identification title for future reference on Helium 10. To reuse the same configuration, simply load your saved project to restart the search.
Viral Launch Key Features
1) FBA Income Calculator (free)
Free Amazon cost calculator. Enter your prices, costs, product weights, and dimensions to calculate the profit after deducting Amazon fees.

Enter the title of the product or ASIN, the selling price, and the expected preparation a

nd the entry cost to calculate your potential benefit.

There are several enhancements to Chrome or Firefox to open the FBA Revenue Calculator directly from an Amazon product page with previously completed product information. I love this add-on that I can work with faster, eliminating the need to change the browser tabs, copy and paste ASIN.
2) Decision Support for the Amazon Category (free)
This graphic was created by My Silent Team – the proven course from Amazon.

Many retailers or online referees want to sell products in the top 5% of a category. I have a 99% privacy, so I do not care, but it's good to see where your product is and say, "I have a list that is in the top 1% of the best providers in the beauty category (or other) in, Amazon! "
3) FBA Tool Kit (free)
Use it to estimate the sales volume. Just enter the bestseller areas (sales areas) in the appropriate category to get a rough idea of ​​the sales per day.

I like to buy stocks for a month. Therefore, I will estimate sales per month by estimating per month and dividing by the number of FBA sellers whose sales price in competitive sales is calculated.

To deepen the search, add products from one supplier's competition to the cart, then edit the cart to 999. If the seller has less than 999 units in stock, the quantity will be informed in stock.
4) Keepa (free)
Use this option to view the price and classification history.

Note: The price does not include shipping costs for sellers who agree to the purchase agreement.

The classification history is useful for checking the consistency of a product over time or identifying seasonal patterns. This can be important, especially if the purchases are exhaustive as the sales classifications are updated every hour and can be very volatile. A ranking of 11,000 could be 238,000 next week! (These are real numbers that resulted when one of my branded products was sold out for a week!)

In particular, I look at the classification history when I create a new collection order for a product.
5) Unicorn Smasher (free with additional ads/sales)
Free Chrome extension with features similar to the Jungle Scout Chrome extension. Sales speed estimates (by volume) are incorrect. I have 1 SKU that sells more than 100 units a month. Unicorn Smasher estimates my sales at 5 units per month! Moron!

I'm not using it because I've found that the numbers are more inaccurate than Jungle Scout and that it includes extra features that often prevent my browser from loading Amazon sales pages. So irritating that I uninstalled it, even though it was free.
6) Commercial words (monthly subscription with different prices)
I used it for 4 years because it was cheap, and there were not many keyword tools for Amazon in 2014.

But I do not recommend it anymore because the search volume numbers are extremely inaccurate, and the subscription was canceled after being tested against Helium 10 and Viral Launch.
7) Scope (monthly or annual subscription)
I thought it was pretty good and subscribed to 2017 for a one-year subscription. However, I will not extend it because I realized that the estimated research volume was not accurate enough to be really useful and that the product discovery tool was horribly flawed to the point that it was unusable.
8) Discovery of the Viral Launch product
The discovery of the product is a database of products for the introduction of Viral. You have an extensive database of millions of Amazon products that you can search with your own filter. In my product search tutorial, I'll show you the requirements of the product I use for the database. Simply enter the requirements as a filter, and Viral Launch will generate the products accordingly. You can do this at the product, keyword, brand, and category levels.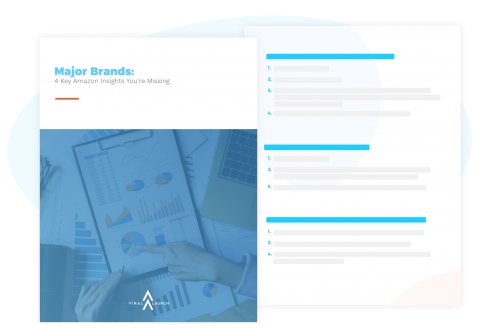 9) Market Intelligence – How accurate is it?
I have been using it for almost a month, and I am very impressed.
At first glance, there is nothing good, but if we look at the "Detailed Statistics" view, the real game begins:
We receive a very complete analysis of the evolution of the list of our products.
In this case, I was looking for "bicycle gloves" because that was the keyword someone would use to find the product I selected.
It can be very useful to find the difference between the classification of items 1 to 5 and the classification on page 1, as they do not first classify us as competitive products.
Next, we notice that the number of revisions counts. We immediately see that the top 10 ads are more average rate than the top 5.
This could mean that the best-in-class products are newer in the market and can outperform the old ones that qualify. Do you think that this is an opportunity?
The last series is the gift that, in my opinion, is fairly accurate in terms of the products needed for sale to be classified.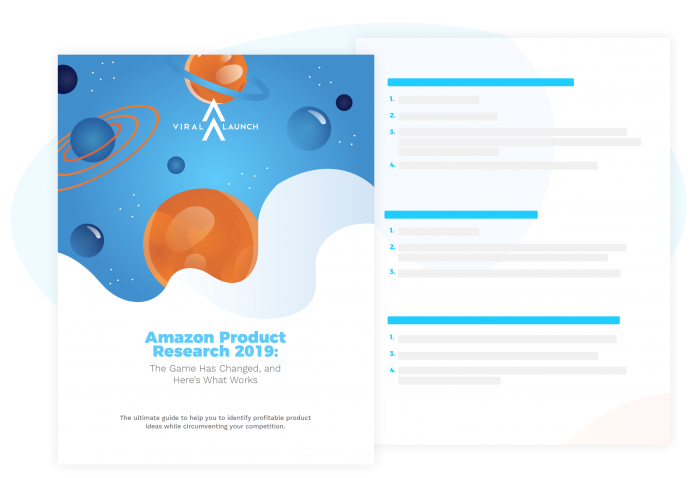 When you go to the Market Trends tab, you can see if someone lowers prices to eliminate competition and better position themselves, and especially the sales model, to see if it's an experienced product or not. We do not want to sell winter gloves in the summer, right?
We have the tab Viral Launch Analysis:
This tab is common, but it is easier to see if a product is interesting or not.
The Cost Calculator tab is fine, but I prefer to use Amazon's running cost calculator.
10) Search for keywords: The Keyword Manager 
What I like about it is that while it helps you find new keywords, it also acts as an ad generator to optimize your Amazon SEO for related keywords.
Before providing market intelligence and product discovery tools, Viral Launch was a product launch service from Amazon that we can always use.
It costs a few hundred dollars as a one-time cost and depends on the competitiveness of the list between 20-30 and hundreds of inventory products at an excellent price.
Since I did not test your evaluation service, I will not give you a score.
Helium 10 vs Viral Launch: Pros & Cons
Pros & Cons Of Helium 10
Pros & Cons Of  Viral Launch
Business Lesson: You can't grow a successful business based on the merit of your product alone.
What Industry Experts Saying About Helium 10:
A good portion of our entire accounting client base have been long-time customers of Helium 10 and use it as a vital tool in their business' tech stack… and the numbers show for it. A quick glance at their books, and you'll see that folks who not only buy, but really use, the entire suite of tools, make more money AND are more profitable.
Jeremiah Kovacs — Amazon Accounting Specialist
In the past, I paid hundreds of dollars per month for different tools that all of them combined are not as effective as Helium 10 is. You know a tool is good when you open it every single day and use it for a variety of different things – Product research, keyword research, keyword tracking, overall profit and the list goes on. With the benefits Helium 10 has to offer, I keep finding keywords and products gems all the time – Just finding 1 good product or 1 strong keyword that was overlooked by others, can easily be worth the yearly cost of Helium 10.
Tomer Rabinovich — TopDogSummit
What customers are saying about Viral Launch
"
The Viral Launch suite of tools has been a game-changer for brands selling on Amazon. I use the tools on a daily basis to make data-driven decisions in my business and clients' businesses… from finding the best products to target in ads, to finding opportunities in my keyword research, to discovering new products, and evaluating competitors, the software suite gives me everything I need to get an edge. 
"
-Liran Hirschkorn | Amazing Freedom
"
 With so many tools and software in the FBA space, Viral Launch is by far my favorite. It is my go-to tool for everything from product research to keyword optimization. I love how easy and intuitive everything is, and it truly drives results for my Amazon FBA business. 
"
-Tom Wang | eComHub
Helium 10 Vs Viral Launch FAQs
✌What is Helium 10 used for?
Helium 10 is an all-in-one tool for Amazon sellers that offers product research and business management tools to FBA sellers. You can bring your product ideas and do thorough keyword research along with that you can also optimize listings and manage all your business's resources.
✅Is Viral Launch legit?
Viral Launch is a similar tool to Helium 10 and Jungle Scout. The features provided by this tool are effective and really useful for Amazon sellers so I'd say it is a pretty legit tool.
👉Is Helium 10 X-ray accurate?
Helium 10 claims that their X-ray feature tool is 97% accurate which is a really good number considering many other tools provide less than its accuracy.
🔥How much does Viral Launch cost?
Viral Launch offers 5 plans. First one MI Extension which costs $22/mo, the second one Beginners which costs $42/mo, the third one Pro which costs $71/mo, the fourth one Brand Builder which costs $106/mo, and the last one Kinetic which costs $166/mo. They also offer a 14-day free trial.
What does Viral Launch Market Intelligence mean?
Viral Launch Market Intelligence helps you find profitable products to buy and sell on Amazon. It also provides information on historical trends, monthly sales, monthly income, sales over the past 12 months, etc.
Is Helium 10's data correct?
Yes, it uses proprietary algorithms and receives data directly from Amazon.
Can I get an annual subscription to Helium 10?
Yes, you can pay in whatever manner you like either pay on a monthly basis or subscribe to an annual discount.
Quick Links:
Conclusion: Helium 10 vs Viral Launch | Which One To Choose?
Which one of these product research tool is better? Helium 10 Vs. Viral Launch. Undoubtedly, Helium 10 is one of the best and most powerful software tools for Amazon marketers to help you find high-level keywords, spot trends, spot competitors, and optimize the list of products sold. And if you're already selling or intending to start with Amazon, it's time to begin with, Helium 10, as it's one of the best tools to save time and generate more sales and conversions.
We strongly recommend Helium 10, but if you do not want to take any risks, just start with the free plan. With the free package, all features and paid versions can be viewed. Both of these Amazon seller tools are amazing. We hope that this comparison test will help you understand the tool better.
You can check out Helium 10 here. Or you can connect with them on their social media platforms such as Facebook, Instagram, Twitter, LinkedIn, and Youtube.
You can check out Viral Launch here. Or you can contact them on their social media handles such as Facebook, Instagram, Twitter and Youtube.
If you work in the Amazon FBA sector, tell us in the comments section below about Helium 10 Vs. Viral Launch, which tool you can use to increase your income. If you liked this article, you could share it on all popular social networking platforms like Facebook, Twitter, and LinkedIn.