In 2023, the digital commerce landscape awaits your entrepreneurial spirit, and we're here to guide you through the swift journey of building Shopify stores.
This quick and efficient 15-minute guide on How to Build Shopify Stores is designed to empower you with the essential steps needed to launch your online business swiftly.
From selecting a niche to configuring your store, each step is carefully crafted to ensure efficiency without compromising quality.
Let's dive into this seamless process and embark on the path to creating a thriving Shopify store that captures the essence of your brand and captivates your audience.
How to Build Shopify Stores in 7 Easy Steps?

💥
To start your online store using Shopify, you do not need much time and effort; just follow some easy steps with a 14-day free trial package, and Tadaaa, you're done! To launch your Shopify store, you have to sign up for an account.
Below are the 7 steps by which you can build your own store using Shopify:
1) Sign Up with Shopify
To start, visit Shopify.com. To start creating the account, fill out the signup form.
Fill in the required details and then click on the button named 'Create your store now'.
You need to have a unique name for your Shopify otherwise, if an account for the same name exists, you will be asked to opt for another name.
After this, you will have to fill in some of your personal details such as address, email, contact info, etc.
It will ask you questions related to your business, such as, what do you aim to sell? If you're experimenting with Shopify, you can choose 'I'm just playing around' in the 'Do you have products?' dropdown.
Once completed, click 'I'm done.'
2) Start setting up your online shop
After signing up, it will redirect you to the homepage of your website or newly created store.
Now, you are prepared to initiate customizing your store's physical appearance, uploading products and setting up modes of payment and cargo shipping.
3) Snazz up your store with a theme
Before stocking up your shelves, give your shop a virtual makeover.
 Step 1: Browse themes
While logging into Shopify, visit the Shopify theme store at themes.shopify.com. Here, you'll find over 100 themes to choose from, including a wide range of free themes.
You can filter themes by paid or free; by industry (such as art, clothing, food, jewelry, etc.); and by features (such as a drop-down menu or newsletter integration). You can also sort themes by price, popularity, and most recent.
Step 2: Check the theme details and reviews
Once you've found a theme you like, click on the theme's sample image. You'll be given more information about the theme, such as whether the theme is responsive (i.e., mobile compatible) and other theme features.
Scroll down to find these reviews to see what other users think of the theme.
Step 3: Preview the theme
To see the theme in action, click view demo. You'll find this next to the get theme button. If the theme comes in a range of styles, you can also view demos of the different styles by clicking on them.
Step 4: Get the theme
Find a theme you like? Good job! Now click the green get theme button. Shopify will ask you to confirm that you want to install the theme.
Click publish as my shop's theme. Don't worry if you don't feel 100% sure it's the right theme for you. You can always change your mind later.
Step 5: Customize your theme
After the theme has been installed Shopify will let you know and will give you the option to go to your theme manager and then click this.
Your theme manager shows published themes (the ones you installed or activated most recently) and unpublished themes (themes you previously installed).
To customize your themes, such as changing the colors and fonts, click theme settings.
4) Add products
A store isn't a store without merchandise to sell! Now that you've polished up your shelves with a nifty theme, you're ready to stock them full with products.
Step 1: Add a product
To begin adding products, click the products tab in the menu on the left. Then click the add a product button.
Step 2: Insert product details
This is when the work begins. For each product you list, you must enter a wide range of details. These include:
the product name
a product description
a product image
the type of product (e.g., board games, surfboards)
the vendor (i.e., the brand, e.g., Apple)
price
You can also select whether to charge taxes on the produce, whether a shipping address is required (it's not if you're selling digital products or services), and the product's weight to calculate shipping.
Set up collections (group of products)
A collection is any group of products that have some feature in common that customers might look for when visiting your store. For example, your customers might be shopping for:
clothes specifically for men, women, or children
items of a certain type, such as lamps, cushions, or rugs
items on sale
items in a certain size or color
seasonal products such as holiday cards and decorations.
Products can appear in any number of collections. Usually, you would display your collections on your homepage and in the navigation bar.
This helps customers find what they're looking for without having to click through your whole catalog.
Additionally, you can enter SEO information for the product, and you can create product collections, which make it easier for customers browsing for products to find what they're looking for.
You're also asked for some more advanced product information. This is optional but is handy for organizing your stock if you plan to sell a wide range of products. This information includes:
SKU. This is the code you use to track the stock in your inventory.
Barcode. The scannable lines that refer to your product's data.
Compare at a price. You can use this to show off your low prices compared to your competitors.
Step 3: Save your product
When you've finished entering product details, click the green save button. Your product listing is complete.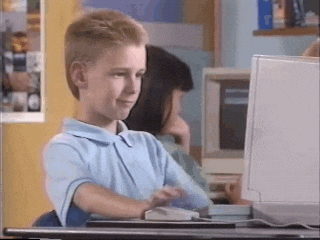 5)  Edit Shopify settings
The majority of Shopify themes allow you to make simple changes that can massively change the appearance of your store, so you can rest assured knowing you won't end up with a website that looks like a clone of thousands of other stores.
On your admin screen, select 'themes' from the left-hand navigation menu. On this page, you will see your live theme in a box at the top. In the top right-hand corner of that box will be two buttons.
The first one is of three dots, which gives you some basic settings changes. One of these allows you to make a duplicate of the theme.
We highly recommend you do this in case you make some changes you don't like, then you can delete the duplicate and start again. The second button says 'customize theme.'
If you click that, you will be taken to a page that controls all the basic functionality of your store.
This is a great time for you to have a thorough play with the settings and test out all the features so you can find out what your site is capable of.
Changing colors in your theme.
The most common features will include:
uploading logos
uploading slides to a homepage carousel
adding related item functionality to product pages
choosing how many items appear on each line of the collection pages
colour schemes
font choices.
Some themes will also allow you to reposition elements on pages, such as showing product images on the left, right, or center of the page. You can also choose whether you want to display social like/tweet/pin/+1 buttons.
6) Get your online shop "LIVE"
That's the basics of setting up a Shopify store. You've got a theme and products. All you need to do now is confirm which payment methods you accept, set your local tax rate, and confirm your shipping rate.
All these can be done in the store settings tab, which you open by clicking settings in the left-hand menu.
When you want to launch your store to the world, you'll be asked for your credit card details. Shopify will start billing 14 days after you create your account.
Happy selling!
Before your site can go live, you need to add a few more details about your company and how you plan to make deliveries and pay taxes.
1. General
Make sure all your business information is filled out on this page. Also, make sure to make use of the google analytics feature. This can prove to be an invaluable source for tracking your store's visitors.
2. Taxes
Go to the products page of your admin
Click on the name of a given product.
Scroll down to the section called "inventory and variants."
Click on the edit link next to your product variant to open a dialog window.
Make sure the checkboxes next to charge taxes and requires shipping are checked if you need to include these with your products.
Some stores won't need to charge taxes or shipping on products like digital goods. On the other hand, a T-shirt store will likely need to charge both.
If you are planning to ship your product to customers, make sure to enter the product's weight in the appropriate field.
3. Shipping
If your shipping rates are too narrow, or you don't give enough options, you may lose out on some sales.
Shopify will only calculate a shipping rate for your customers based on the rules that you define on the shipping page of the admin. To make sure you won't lose any sales:
From your store admin, go to the settings > shipping page.
In the "shipping rates" section, look to see if you have set a weight-based shipping rate and adjust it according to your product's specifications.
4. Test your order system
To test your system, you can simulate a transaction using Shopify's bogus gateway.
To use the bogus gateway:
From your store, Admin> click Settings, then Payments to go to your Payments settings.
If you have a credit card gateway enabled, deactivate it before continuing. (Click edit, then deactivate, then confirm your deactivation.)
In the accept credit cards section, click select a credit card gateway to open the drop-down menu.
Scroll down the list to others, then click (for testing) bogus gateway.
Click activate (or reactivate if you've used the bogus gateway before).
Go to your storefront and place an order as a customer would. At checkout, enter the following credit card details instead of genuine numbers.
5. Testing a real payment gateway with a genuine transaction
Make sure you've set up the payment gateway you want to test.
Make a purchase from your store as a customer would, and complete checkout using genuine credit card details.
Cancel the order immediately to refund yourself and avoid paying transaction fees.
Log in to your payment gateway to make sure the funds went through.
Is this free?
Yes – just be sure to cancel and refund the order soon after you place it.
If your billing cycle hits after you've placed the test order but before you cancel it, the transaction fees will appear on your bill. You can still cancel after paying your bill to Shopify, but you'll receive the refund as a transaction credit on your account. You can use transaction credits to pay future transaction fees.
7) Consider Buying a Domain Name
To get your site live, you'll need a domain name. You have two choices for this. Firstly, you can buy a domain from Shopify and it will be added to your store automatically.
This saves you time, especially if you have no knowledge of hosting a website. These domains typically cost $9-$14 USD per year. Your second option is to purchase a domain from a third party, such as Go-Daddy.
These domains start from $1.99 USD a year. The downside is that you'll have to redirect the DNS records yourself, which can seem daunting at first.
If you're unable to come up with a good domain name, read my tips on how to choose a domain name. Here are the steps to put your new Shopify store live on a third-party domain name.
1. Add the new domain in Shopify
In the Shopify admin, from the left-hand navigation, go to settings and then domains and add your domain name using the 'add an existing domain' button.
2. Update DNS records
Login to your domain registrar and make the following changes to the DNS records:
Replace the @ or main A record with the following IP address: 23.227.38.32
Add or replace the www CNAME with storename.myshopify.com (i.e., your store Shopify link without the http bit, which you can see on the domains settings page)
3. Remove any storefront passwords
Otherwise, no one will be able to access your site even once it's live.
4. Set as primary if relevant
Whilst in settings > domains, you can choose your main domain by using the dropdown at the top of the screen:
Ensure that you also check the 'redirect all traffic to this domain.' This means that traffic to all other domains will be directed to your primary domain. This is crucial for good SEO.
5. Adding other domains 
You can repeat steps 1 and 2 with other domain names you own. All domain names will redirect to the 'Primary' domain, which you can change at any time with the 'Set as primary' option next to each domain name.
Note that the number of domain names you own has no influence on SEO.
Facts about Shopify ⚡️
An all-in-one e-commerce solution/tool. It allows you to build a functional e-commerce store from scratch without a designer's or developer's help.
No coding skills are required to use Shopify.
It's a paid tool – from $9 to $179 per month.
It allows you to sell whatever you wish (goods, services, digital and physical products, as well as drop shipping).
Use it offline and online (you can use it as your online store, but also use their 'point of sale with Shopify', which is their system for retail stores that allows the user to integrate their on-location store with their setup in Shopify).
There are more than 100 online designs for your store to choose from (some of them paid).
Every new site gets a custom subdomain for free. For example, something like: YOURSTORE.shopify.com.
There's 24/7 support.
The first method entails signing up for the Shopify ecommerce service, while the other is by using WordPress and installing the WooCommerce plugin to start selling online.
Difference between Shopify and WooCommerce
In a nutshell, the major difference between WordPress and Shopify is that Shopify is an online tool/service, whereas WordPress is a stand-alone software that you need to install yourself.
In order to start using Shopify, all you need to do is visit – Shopify.com and sign up for an account. Once done, you only need to go through some simple steps to create your account, and your e-commerce store will go live.
When Would You Want to Use Shopify?
Shopify is a solid tool for beginners and people who don't want to spend too much time with development. It's also nice for straying away from hiring a developer.
You can sell however many products you want, and most companies don't have any problems scaling up.
When Would You Want to Use WooCommerce?
If you are someone who wants the ultimate customization, WooCommerce is for you! Since WordPress is open source, you can implement a wide range of plugins and code enhancements to brand your site however you want.
You can implement a wide range of plugins and code because WordPress is open source and helps you enhance your brand and your site in whichever way you want. It is a boon to those who have some extra development knowledge.
To be using WordPress as your e-commerce portal, on the flip side, requires a few more steps:
Firstly, you have to buy a domain address and a web hosting account where you can install the default version of WordPress.
You need to pick a theme for your website and some plugins just to take care of things like SEO, social media integration, and many more.
After the above step, you can use Plugins like WooCommerce, which will help you provide all the e-commerce features that are not built into WordPress.
In the end, you have to go through the configuration process of your e-commerce store (store details, methods of payment process, the products, etc.).
Not only this, you get all-time support if you are a Shopify client, which means that should you ever come across any trouble with the platform, you can simply contact the support team, and they will solve it.
FAQs on How to Build Shopify Stores
👉 What do I need to start selling on Shopify?
To start selling on Shopify, you'll need a Shopify plan and products to sell. Get started by signing up for Shopify. Then set up your store and add your products. If you don't have products to sell yet, dropshipping might be a good option for you.
👀 Where can I sell with Shopify?
Shopify lets you sell almost anywhere your customers are, including online, in-person, online marketplaces, and social media.
⭐️ What happens when I receive an order?
Depending on your preferences, you'll receive an email, mobile app notification, or RSS notification every time your receive an order.
🙄 In what countries can I use Shopify?
You can use Shopify in nearly every country in the world.
Conclusion: How to Build Shopify Stores in 7 Easy Steps 2023

🚀
As we conclude this guide on Build Shopify Stores in 2023: A Quick 15 Mins Guide, you've harnessed the power of simplicity to establish your online storefront efficiently.
The seven carefully curated steps have laid the groundwork for a Shopify store that not only meets industry standards but also reflects your unique vision.
Now equipped with the knowledge to navigate Shopify swiftly, you're ready to turn your entrepreneurial dreams into reality.
Seize this opportunity, explore the vast possibilities, and witness your Shopify store flourish in 2023 and beyond.
The journey to digital commerce success begins here, with your Shopify store taking center stage in the competitive online marketplace.