In the ever-evolving landscape of online entrepreneurship, leveraging the right tools can be a game-changer for your financial journey.
Enter Canva, a versatile design platform that has not only revolutionized the creative world but also opened up unique avenues for income generation.
Welcome to our comprehensive guide on "How To Make Money Using Canva 2023".
Here we'll unveil a treasure trove of proven strategies to help you turn your Canva skills into a profitable venture.
Whether you're a budding freelancer, a small business owner, or just someone looking to monetize their creative flair, this article is your roadmap to unlock earning potential that Canva offers.
Affiliate Program For Canva Pro 💯
We must explore the Canva Pro Affiliate Program when it comes to generating money with Canva.
Once you join the Canva Pro affiliate program, you will receive a set commission if someone joins Canva using your affiliate link.
Even if you have no prior skill with Photoshop or graphic design, you may make money with this affiliate strategy.
Making money with Canva Pro affiliate marketing is a three-step procedure.
1. Sign up as an affiliate – By recommending new Canva Pro users, you'll be among the first to benefit. There are no membership fees or minimum sales criteria.
2. Promote Canva Pro – Contribute to the growth of Canva's global user base. When your visitors click a link and sign up for Canva Pro, you get paid.
3. Start earning – You might earn up to $36 for each new Canva Pro member that signs up using your unique referral link.
Become A Canva Contributor/Creator
You can also make money by being a designer or contributor on Canva. Canva is searching for designers and template creators that are willing to share their work.
After your application has been approved, you may use Canva to create and edit templates.
People who use these templates will be compensated according to Canva's payment policy.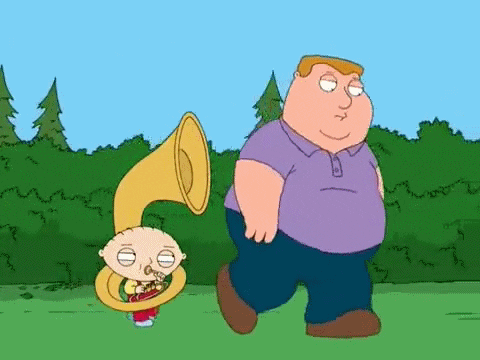 Coaching With Canva 📝
Another good way to generate money using Canva is to teach people or organizations how to use it.
Many busy people, even non-designers, are keen to learn Canva so that they can generate content quickly and efficiently.
You may begin offering coaching services by establishing a presence and establishing a name in the Canva community.
Provide individuals with training modules, manuals, and seminars on how to build diverse designs.
Provide one-on-one training and teach small companies how to construct diverse designs for everyday usage.
You must undertake research and keep current with your target audience's needs.
1. Use Canva to make products
Canva allows you to make money by selling customized items such as T-shirts and mugs.
You can use Canva to develop unique and engaging design concepts for use on a variety of customized products.
You'll have no trouble selling your designs because apparel is such an important part of today's marketing and promotional operations.
Several sports teams and social media influencers utilize personalized products to deepen their bonds with their fans.
People purchase customized coffee and photo mugs for brand marketing, giving, giveaways, and personal usage, on the other hand.
You may use these mug designs to showcase your artistic and creative abilities and start earning money with Canva.
2. E-books are another option
You may write an eBook and sell it using Canva if you want to share your knowledge, experience, and skills with people all over the world.
You may increase your sales by designing engaging book covers.
Canva makes it easy to produce and sell comic books and picture books on a variety of platforms, including Amazon's Kindle, which is a great location to sell eBooks.
3. Stickers
Stickers are one of the most effective marketing tools accessible today.
Nothing beats promotional stickers for advertising since they can be used in a variety of ways and in a variety of locations.
Stickers are typically meant to catch people's attention right away and send a powerful message in a manner that other marketing materials can't.
You may make a lot of money by creating numerous sticker templates for Christmas, Halloween, safety, computers, and vehicles on Canva.
4. Art on the Wall
Wall art is a style of art that may be traced back to the dawn of time. With the passage of time, this art form has experienced significant expansion and evolution.
Gone are the days when marketing efforts were dominated by drab and repetitive slogans.
Canva allows you to create crisp and striking wall art and poster designs. Find your target market, come up with memorable quotes, and produce eye-catching wall art.
5. Calendars and planners on the computer
Digital planners are not printed, and they remain in the digital realm.
They work with an iPad and an Apple pen, making them perfect for people who want to plan but don't want to carry a bulky binder or waste paper with them.
You may create digital plans and calendars with the aid of Canva to help society become more organized.
Making a planner has the advantage of allowing you to choose from a variety of topics, ranging from daily to-do lists to financial planners, event planning, and family activities.
6. Signs in the yard
Canva may also be used to generate money by producing yard signage.
Yard signs may be seen everywhere, from political campaigns and ballot initiatives to construction businesses and fundraisers.
It's a well-liked, low-cost, and effective marketing tool that may be used for a variety of occasions and enterprises.
7. Patterns in the Digital World
Making patterns is therapeutic, similar to fitting all the parts of a beautiful puzzle together.
Whether you're producing mood boards, garments, digital vision boards, wallpapers, Instagram puzzle grids, skateboards, even birthday cards add a unique touch to your projects.
These designs can be purchased as digital downloads or offered on stock exchanges. It's a piece of cake to make money by designing these patterns on Canva and selling them.
8. Magnet made of lead
Lead magnets serve as the foundation for a company's or business's advertising initiatives.
If you've ever managed a campaign like this, you're definitely aware of how important they are and why they are required.
Lead magnets are in high demand, and not everyone has the necessary skills to create them. This is where you can pitch in and assist.
Canva allows you to create a variety of templates that can assist your clients in expanding their email lists and attracting new consumers.
9. Content for Social Media
We now live in the social media era. As the globe has become a global village, most items are just a click away.
You may assist influencers and businesses in attracting a new audience and increasing views on their work by creating social media graphics.
Canva provides size templates for almost every social media platform imaginable.
Businesses may use social media material to promote their products to a wide range of demographics, which can help them increase sales.
This material is essential because it allows your customers to reach millions of individuals all around the world.
On A Print-on-Demand Website, You May Sell Your Designs
Most of you are aware of print-on-demand (POD) services, which allow you to upload your creative works and earn a small commission on each item sold with your design.
You may generate money by using your photo or graphic design skills to create T-shirts, stickers, mugs, shoes, and a range of other goods.
Conclusion: How To Make Money Using Canva 2023 📢
As we conclude our exploration of "How To Make Money Using Canva 2023," it's clear that this platform is a potent tool for seeking financial independence.
From designing stunning graphics to offering design services, the possibilities are vast.
With the right strategies and dedication, you can transform your creative endeavors into a lucrative venture.
Remember, success may not happen overnight, but with persistence, your journey towards financial empowerment through Canva is set on the right path.
Embrace these proven strategies, adapt them to your unique goals, and watch your income grow in 2023 and beyond.