If you are a newbie and just want to start manufacturing private label product in China, this process can be quiet tricky. And you have the right to be! You're giving someone in China a big sum of money to make the product you want! Many things can go wrong! However, if you have done this several times, you will find that it is actually quite easy.
In this article, I'll show you every step by step process- How to Manufacture Private Label Products in China 2023
Manufacturing your products in China is an efficient way to expand your business and improve your profit margins. But the problem is, it's a huge challenge for many business owners who are worried about the process and are not sure what questions they should ask before and need to be cleared off before starting. Wherever you choose to manufacture your products, the manufacturing process is problematic.
However, you must be aware of the potential challenges and their preparation is the key to your business success. The GHL Sourcing team has direct experience of the challenges and concerns of manufacturing in China and how to manage them. This publication describes one of the most common concerns of business owners who want to do business overseas. time scales
The problem with Chinese manufacturing of products.
What worries most people when outsourcing their production in the Far East? Recently, we have highlighted 4 factors in outsourcing manufacturing in China, but in our experience, the quality and time the process requires are two of the most common offshoring issues. As a business owner, you can end up asking questions like:
How long does the development of my product take?
How long does it take to produce my product?
How long does the delivery of my product take?
All these questions are very valuable and we encourage all our customers to consider them. The production can be divided into three areas:
Product development
Production time
Delivery time
Development Of The Product
Precise sampling and prototyping period are very important for the development of the product. If you do it right, you save time and money. But how long does it take to prototype? This part of the production could be done in a week or it could take years. It depends very much on the product and the stage in which it is located.
If you think of companies like Nike and Dyson, it will take years, if not decades, for this phase of their production to work well. However, this time is not lost and your efforts will be rewarded with excellent and innovative products. So do not hurry! Do not put any artificial deadline in a project unless you are ready to commit to the final product.
Product Manufacturing
We often hear production stories with a month-long backlog. Therefore, it is not surprising that this is a common problem in the relocation of production.
When the sampling and prototyping phases are completed, production times should not be a problem. A good manufacturer has a production plan and can, therefore, provide you with a realistic time scale for your product. Our production facilities in China use efficient production programs and can inform our customers about the number of outstanding orders before their orders are executed and when they are executed.
Although the plant has an efficient production plan, the only other reason for a production delay is an error or an event over which it has no control. A good example of this was in March 2017, when there was a national shortage of cardboard boxes in China. The Chinese government had begun to implement an environmental policy, and as a result, the carton factories closed.
One of our factories in Xiamen had a problem back then. They could not order boxes at the right price to deliver multiple containers of goods to a customer. BUT instead of saying nothing or raising the price charged by the boxes to the customer, our excellent communication channels enabled the factory to inform us about the problem. We contacted our other factories and one in Hangzhou could help. The result neither led to a delay in the order nor to a price increase for the customer.
BEST AMAZON SELLERS TOOLS| BEST AMAZON FBA SOFTWARES
| SERVICE | PRICING* | FREE TRIAL? | |
| --- | --- | --- | --- |
| | $49/mo | YES | |
| | $37/mo | Yes | |
| | $29/mo | YES | |
| | $19/mo | YES | |
| | $9.99/mo | NO | |
| | $9.9/mo | YES | |
Delivery Of Goods From China
There are several ways to ship your products from China to the UK while exploring this release. Regardless of how they are delivered, shipping takes some time.
If you use air transport, it is possible to bring goods from China to the UK within 3 days, but you have to pay a high price. The default service takes about 5 days, but there is also a slow service that can take 10 to 14 days.
The shipping takes about 30 days in the water and 3 additional days per side for loading and unloading. Sometimes in bad weather, there may be delays in loading, but most delays are due to the amount of cargo being transported through a port.
It should be noted that delays may be longer if you use a small carrier and send an LCL shipment. In essence, because they have to wait for space in a container.
If you also want your product to be offered at a competitive price, you should consider manufacturing overseas. For a more successful activity, you must do the following:
1. Make partnerships rather than treating Chinese agents as suppliers.
In the United States, companies tend to believe that Chinese manufacturers are companies that need to know exactly what to do. In fact, these manufacturers have been in business for years and know how to do it right. The main benefit for us was to use all the accumulated experience over the years. Treat them as partners, because they will ultimately benefit if you benefit from them.
2. You have to go there.
The business in China is very much based on relationships and you should find out for yourself which environment your products are made from. In a factory where Dalmia went, there were poultry and migratory cattle, which he would not have known if nothing had been done in China. Being there personally also gives you the opportunity to catch mistakes.
3. Guard Your Intellectual Property.
Chinese companies are experts in replicating what others do. To protect your intellectual property, you can help ensure that your supply chain is not overly dependent on a partner. For Fitness Cubed, this meant that electronic components, plastics, and metals from different factories were sent to a different location to be assembled there. "No factory knew the end product, so it was impossible to copy it," he says.
4. Do You Have A local Chinese Contact?
This will save you a lot of time when working with someone who knows what a city has to offer, who can help you find different factories and advise you on what to do next. Ask other American companies to find this person. UU You have already determined with Chinese manufacturers the people who would recommend them. "In our case, we had investors who made physical products and they introduced us to their contacts," he says.
5. Expect A Few Months To Establish Yourself.
If you are new to the Chinese marketplace, It would take you seven or eight months to find the right partner you wanted to work with. In the first few months, you are required to talk to a group of people and met different factories, and after you can decide who you should work with, After that you can spend three or four months on the manufacturing the product.
Stats For Manufacturing Products In China
China, the world's leading exporter of world production, exported 18 percent of its exports to the US last year. Currently, $ 34 billion of products are subject to a 25 percent Chinese duty, forcing some companies to expand production and production outside of China.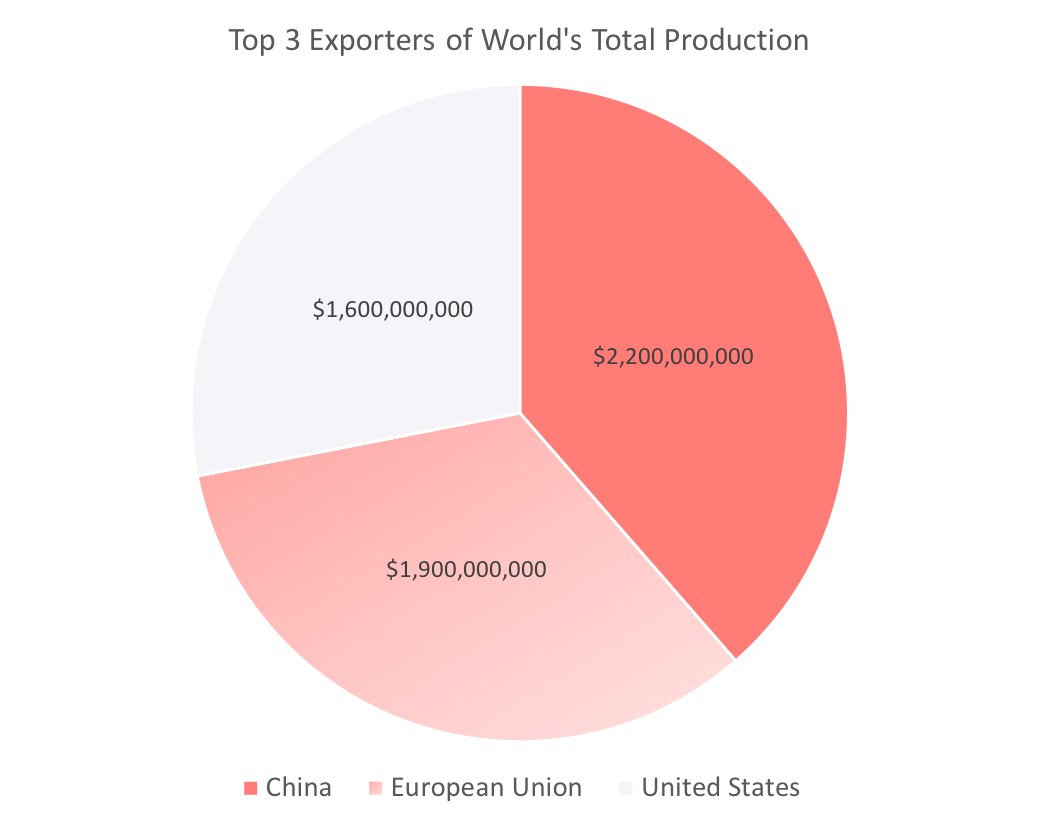 However, if prices do not apply to the products sold, China still offers lower production costs and expanded production capacity than other manufacturing industries under development.
China is undoubtedly the most important manufacturer and industrial producer as it sells more industrial goods than any other country in the world. China is also the world leader in many types of products. Especially when you want to create a custom product, you save a lot of time and money by working with a manufacturer specializing in your product category.
Countries Specialization
China is the largest exporting country in the world, mainly because it specializes in a variety of different product categories. No country can compete with China in terms of product availability. In addition to the technology sector, China can also control several of the following categories:
They can receive almost everything produced in Shenzhen, China, which is considered the epicenter of manufacturing in Asia due to the growing number of high availability manufacturers and service providers. Amazon FBA logistics companies are also based here.
Most importantly, Shenzhen is the only mainland Chinese city to offer visas to foreign visitors upon arrival and to integrate the highly productive factories just outside Guangzhou in China. All these factors make Shenzhen one of the most accessible places for international companies and e-commerce companies.
Economic Progression
Although the WTO still views China as a developing country, today's economy is one of the largest in the world. It is becoming more and more industrialized and its technology and production capacities are rapidly advancing, forcing the country to make further reforms and economic projects such as Made in China 2025. Prosperity was very uneven before the economic initiatives. that explained why. Wages of factory workers were competitive in countries like Vietnam.
Today, as the country starts to improve some sectors of the economy and push the manufacturing sector, we see a rise in wages. The salary increase is not bad unless you are currently manufacturing in China and your profit margins are reduced due to higher production costs. You can pay more for your production, but you can also see how the quality of your products is increasing. It also has the advantage of a stronger infrastructure, better-managed facilities and advanced machinery that enhances the entire production process and supply chain.
In addition to the wages, the shipping costs after production must also be taken into account. With FedEx International fares, we compare shipping costs to ship three boxes of $ 30,000 worth of clothing (1,000 units * worth $ 30 per product) from various international airports in San Diego, California:
Shipping costs do not differ significantly from one Asian country to another, but the table shows the standard fees for shipping a medium-sized production order. As a company, you get better prices when you open an account and make more deliveries over time. With better-organized management in some factories in China, your manufacturer may even have its own shipping strategy, so you will not waste time looking at different shipping rates. It is very likely that you spend less on transport this way.
Taxes and other charges are not calculated on the transport costs. Especially if you are shipping from China, it is important to consult the codes of the harmonized tariff system to check the tariff for your imported product. At present, $ 34 billion worth of goods are subject to US tariffs. Companies importing one of these products pay 25% more for the transfer to the country.
Production Possibilities In China
Most manufacturers in China require a minimum order quantity (MOQ). Setting up a high volume job offsets production costs for the manufacturer, but the MOQ gets smaller as the product becomes more complex. Products such as glassware or stuffed animals may have a minimum purchase of approximately 1,000 units, while more expensive and complex items such as hardware products may have a minimum purchase of approximately 200 to 500 units. As a new e-commerce company, it may not match your financial budget or produce so many units. However, a higher MOQ usually lowers the unit price.
Smaller factories in China may be more willing to give you a lower MOQ than larger manufacturers because they may not have as many companies and do not want to reject yours. If you choose to work with a small business, it's important to confirm that you can meet deadlines and product standards so you do not lose money on poor quality production cycles.
The quality of production depends mainly on the source and choice of your factory. There are different types of delivery, each with its advantages and disadvantages, which make it better for your company than the other. There is a misunderstanding about the quality of Chinese manufacturing, which does not correspond to reality. In such an important industry, the generalization of "bad quality" affects only a small number of factories, and most of them are probably scams.
If you look beyond the hype, you will find that international buyers have been turning to Chinese manufacturing for years and believe that product quality surpasses most and meets expectations. As the nation also seeks to reform the sector and achieve a high level of quality in each product category, e-commerce companies can expect few, if any, bad designs. Product recalls can be extremely expensive. Knowing that the manufacturer can produce your products exactly to your specifications reduces the risk.
The main reason why a buyer receives inferior products from a Chinese manufacturer is that it lowers them cheaply. "You get what you pay for" is very real when it comes to Chinese manufacturing. Be careful not to negotiate too low prices, as a price reduction often leads to a similar reduction in the quality of the final product. If the manufacturer is not sufficiently remunerated to cover the production cycle, he is obliged to make cuts that affect the design or production of his product.
How To Look For A Good Chinese Manufacturer For Your Product
China remains a popular place for manufacturing activities of many companies around the world despite the recent tariff and trade changes.
When looking for a manufacturer for the first time, it is also important to know what to look for in a manufacturer, how to know where to look for a manufacturer. If what you are looking for is obviously specific to your industry or product, there are some universal features you can find with a reputable manufacturer. Below you will find important information to look for from your manufacturer.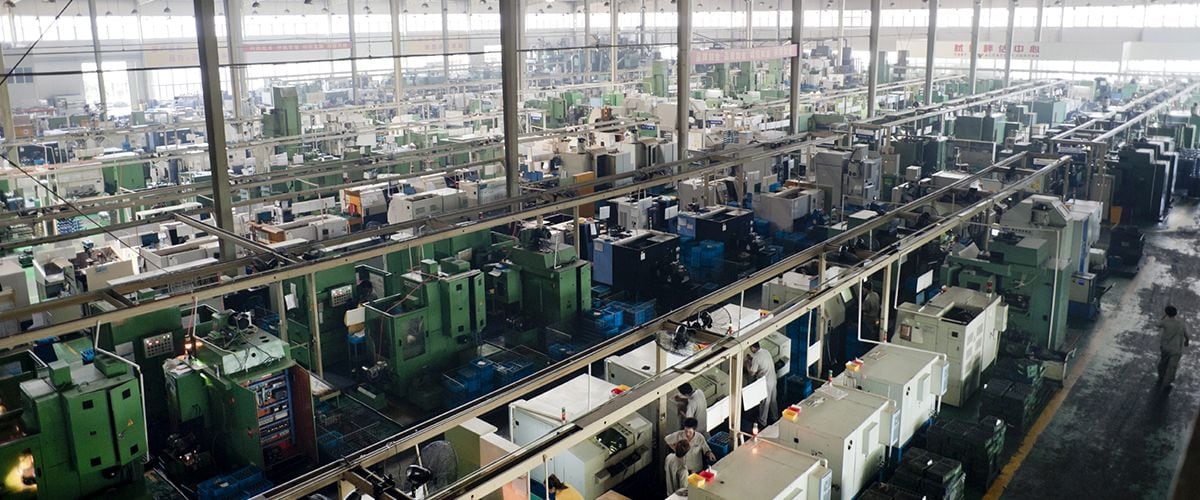 Find a manufacturer that manufactures similar products. Ideally, the manufacturer you choose specializes in your industry or product type. Some manufacturers offer almost everything, which means that the quality may be low.
Find manufacturers who have good reviews of individuals and companies that have been using or using the manufacturer lately. Good reviews are crucial to finding a reputable manufacturer. You need to get the opinions of the companies you are familiar with. The most obvious place is the person or company you recommended to this manufacturer.
Do not overlook the importance of an online verification search. You also need to request references from the manufacturer's banks as well as current and former customers.
Look for manufacturers that export mainly to the US or Western countries. These manufacturers tend to have higher quality standards and have already shown that they meet the expectations of Western importers. In addition, they are more familiar with compliance with Western standards such as product safety standards and labeling and packaging standards. You also have experience in the international shipping of logistics products.
Look for manufacturers who are ready to provide you with your corporate license, your quality control system documentation, and other related certificates. These are things that renowned Chinese manufacturers are generally
willing to provide to their potential customers.
What should be included in your quotation request:
After you have reduced your list to a few manufacturers, you must request a quote from each manufacturer. A quote request is essentially an offer to your manufacturing company, but a higher price than a unit price. However, before you apply for an offer, you must obtain a valid confidentiality agreement. Your confidentiality agreement must be valid in China, which means that you probably need a local lawyer to write it. It is important that you protect your intellectual property by signing your confidentiality agreement before you send the manufacturer a product prototype or specific product details. Your appointment should include:

Production Price: Of course, the price is an important part of your quote request. Find out how prices change depending on order volume. You must also request a breakdown of the unit cost, which includes the product's manufacture, shipping, prices and any other items included in the price by the manufacturer.
Minimum order quantity (MOQ): Each manufacturer specifies a minimum order quantity. You need to know this requirement in advance, especially if it is a difficult point for you. Generally, the higher the number of units ordered, the lower the cost for each unit.
Sample prices: Before commissioning a manufacturer, you must create a sample of your product to verify the quality. The sample prices vary considerably, from the discount to the normal production price. The price of your sample must be included in your quote request.
Manufacturing Time: The time required to receive your order, including the manufacturing time (complete order) and the delivery time, must be specified in your request for quotation.
Terms of Payment: All terms of payment, including how and when the manufacturer expects a payment, must be included in your quote request.
Request a sample:
You must receive an offer from all manufacturers on your list. Ask for a sample after reviewing the request and choosing a specific manufacturer (or pair). This must be done before signing a manufacturing contract and making a long-term commitment. Remember that there may be minor differences between your pattern and the prototype in the beginning. Proper functioning of your product may require multiple rounds and several rounds.
This is an important part of the process of establishing a working relationship with your manufacturer. If you appoint a local representative as a quality inspector, you will need to share a sample with your inspector to ensure that future production is of equal quality.
BEST AMAZON SELLERS TOOLS| BEST AMAZON FBA SOFTWARES
| SERVICE | PRICING* | FREE TRIAL? | |
| --- | --- | --- | --- |
| | $49/mo | YES | |
| | $37/mo | Yes | |
| | $29/mo | YES | |
| | $19/mo | YES | |
| | $9.99/mo | NO | |
| | $9.9/mo | YES | |
Quick Links,
Conclusion: How to Manufacture Private Label Products in China In 2023
In this article, you get to know all the necessary details required to manufacture private label products in China. You can check all these steps for a successful venture in the Chinese market. Let me know in the comments section below which section you liked the most and what's your opinion on Launching private label product if you are already into this space.