Welcome to our comprehensive LiveChat review for 2023, where we delve deep into this dynamic customer service tool.
In the digital age, effective communication with customers can make or break a business. LiveChat stands as a prominent solution, promising real-time engagement and superior support.
In this article, we'll assess its features, usability, performance, and integration capabilities to determine if LiveChat is indeed a reliable companion for businesses seeking to bolster their customer service.
Plus, we have an exclusive coupon code to help you optimize your LiveChat experience. Let's explore if LiveChat lives up to its reputation as a reliable customer service tool.
LiveChat Review 2023: Is It A Reliable Software? ✨
---
 What Is LiveChat?
LiveChat the fastest way to help your customers. LiveChat has been used by many businesses thus adding the benefits for the staff as well as the customers.
It also provides a transcript record of online chat which can be kept as a feedback record for the customers. Besides this, live chat also provides some most added benefits to your business.
What does a Live Chat do to your Business?
Real-time Human interaction: A customer wants quick answers to his queries.
It is nowadays considered more convenient to chat directly to a customer support rather than dialing a number and waiting for the calls to connect or waiting for the answers to queries through the mail.
Thus, LiveChat tool makes it smoother and convenient for the customer.
Beneficial for business as well as customers: Connectivity with the customers 24/7 has been considered more reliable. A customer can talk to a support team and get a reply within a second through LiveChat.
Moreover, customer support team can control multiple customers through live chat, unlike voice support.
This saves the expenses as well as the time for the customer as well as the businesses. A customer is sometimes more comfortable in asking the queries through chat rather than on calls.
Increase in sales: Live chat has been considered fruitful in increased sales of the business. A customer needs a quick answer to his query, say during checkout.
A 24/7 chat support makes it easier for the customers to ask the queries related to shipping, payment or pricing without hassle. Live chat has somewhat resulted in increased traffic to a website.
Customer Satisfaction: Customers need a satisfaction or information about the products or the amount they have spent.
Moreover, information regarding coupon and discount makes the customer more curious and thus encourages the customer to buy products or services.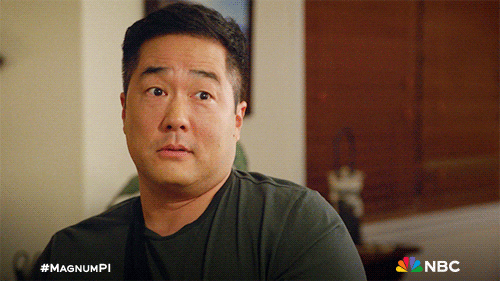 Besides, Live chat representatives can improve product's quality or assurance.
Better ROI- Live chat can give your trafficked website a better ROI (return on investments) in minutes. The better LiveChat system means better traffic and better traffic means better ROI.
Accurate and Fast- Customer, as well as the companies,s need a fast and accurate platform for customer resolving issues. Thus, Live chat provides the customer with a quick reply and you can easily track the customer's name or URLs or email id.
Helps in Resolving issues- A transcript or chat statistics can be used to track common issues or product related problems.
Thus, it helps the technician to resolve the issue as soon as possible. A representative can gather the customer's information while in a live chat which helps to gather a certain products quality.
Training made easy- With live chat tools, training members can be monitored or supervised by senior representative so as to provide aid to them without any risk.
Live chat helps you prepare an analysis of total chats, chat durations, number of operators and factors like customer satisfaction.
Besides, it also helps in evaluation of staff performance, improves workforce using metrics data and also prepares a customer satisfaction report.
Lead Generation: It is indeed the most important tool in lead generation as 62% customers prefer to buy the products or services which are available with the live chat or chatbots.
Moreover, these customers can be converted using upselling tools which encourage customers to buy additional products.
Features Of LiveChat Inc.
LIVECHAT INC. is one of the most preferred customer chat software which has come up with the latest features beneficial to the customers as well as the user.
With over 20,000+ users, this chat software has got some features which no one could offer:
1) Chat tools
It comes up with a wide option of chat tools which are beneficial for the users. You can add various chat tools in your Live chat box to get easy access to the customers' issues.  Some of them being:
Message sneak peak– This tool helps you to sneak through what your customer is typing which can help you to prepare for an answer.
Visitor Information– You can get the customer's details such as email Id, order Id, location or other information which can also be used later for lead generation.
Canned response or pre-planned response to the queries by the customer.
Chat tags– This tool can help you collect data about the customer's satisfaction by tagging a certain keyword or most relevant keywords.
Delivery status: Here it will tell you about the delivery status and many more things
2) Integration
You can integrate your live chat with third-party apps so as to get a better response on the other applications. Some third party applications which are relevant to Live chat are:
Facebook- You can get in touch with your customers by adding Live chat to your Facebook page which would help you attract more customers or directing the visitors to your website.
Google Analytics– You can easily get access to customer's data and other information using Google Analytics. You can look upon customers' behavior or how many customers converted.
MailChimp- Integrating MailChimp with Live chat would give a newsletter box to your customers which helps you add new contacts on mail chimp.
HubSpot and many more…
3) Customization
Default Live chat boxes can be customized as accordingly. You can add logos, themes, colors to keep in tune with the website. You can add the following features:
Company logo- Just display your company logo in the chat window in order to know your visitors that they are talking to right people.
Chat Window Themes can change the look for the chat window and it is available in four different styles with different colors so that you can change the color of your live chat box as according to your website.
Language available in all the given languages as well as with the translation.
Social Media Buttons- Just add social media buttons like Facebook, Twitter and Google plus.
Highlighted messages- Simple show them your highlighted message and many more customization options.
4) Engaging Customers
You can reach your customers later on or engage your customers by adding certain buttons to your live chat A chat invitation box will help you generate whooping leads. You may add following features to engage and target audience:
Eye Catchers- Grab your customers' eye by highlighting the live chat window box. You can either use custom eye catcher or upload your own. It looks attractive as well provide an enlarged view of the live chat window.
Ticket Form- You can receive inquiries in the form of a ticket when you go offline. After logging in into live chat, you can answer the questions stored in the form of the tickets.
Automatic greetings when a visitor visits several times on your help page.
Chat on Facebook- You can easily chat with your customers on Facebook.
Chat Routing- An automatic or manual chat routing can be used to connect the customer with the particular agent through automatic algorithms or by manual selection.
5) Analytics & Reports
This feature gives you the option to improve your products or services by keeping a track of the chat and metrics. You can keep track of your customers as well as the agents in a live chat by using analytics feature.
Some added features of the analytics are:
Chat Reports- These reports keep track of various essential factors for your lead generation such as Chat duration, Number of chats, Chat ratings, Response time, the requirement of staff or staff prediction, availability of the agents, goals and tracking sales.
Ticket reports- The offline ticket reports are quite different from the chat reports and are used for gathering different information.
It includes records such as Number of tickets, tickets resolution, solved tickets and the source of tickets.
Daily Summary- It provides you with the daily report of your data through email.
6) Security
With the encrypted data, live chat is safe both for the customer as well as the agents. All the passwords, as well as other relevant information, are safe and secure within encryption:
Credit Card masking– This option enables the customer to hide its credit card details in the live chat. Therefore, only last four digits of the credit card number will be visible for the verification only.
Accessing Restriction- Through this, your agent can only login through a specific IP address or only on the secured systems. Thus, agents can use only specific systems with secured measures for the live chat.
2 step Verification
7) Applications
Different applications for different devices as well as browsers are available. It is easy to pick up and can be installed without hassle. Live chat is available with the following apps:
Browser Apps for Chrome, Firefox, Safari, IE and Opera
Desktop Apps for Windows or OS X
Android and iOS applications for mobile
8) Getting Feedback
You can improve your live chat quality and improve your agents' performance by using a feedback tool. This tool consists of various features such as:
Chat rates (thumbs up or down)
Comment rates
Ticket ratings
Post- Chat Surveys
Pricing: LiveChat Review With Coupon Code 2023: Is It A Must Have Software? 💰
Although it is available for a 30-day free trial, the pricing of Live Chat software is as reasonable as their service. It comes up with different pricing packs with different features:
Starter pack which costs as low as $16 per month.
Team Pack costing $33 per month.
Business pack which costs $50 per month.
Enterprise Pack costing $149 per month
LiveChat Inc Coupon Code With Free Trial Hurry Up 2023 😍
10$ Off for 3-Months
Get 10$ Off on First 3 Months Payments
10% Off for 1st 3 Months
10% Discount on First Three Monthly Payments
Start Free Trial Now
Start a Free Trial Today
Video Guides: LiveChat Review
LiveChat Tips & Tricks:
LiveChat: Daily Use Of LiveChat-
FAQs on LiveChat Inc
🥇 Do I have to pay for each agent account?
Yes, we charge a fee for every agent account created, regardless of whether the agent is logged in or not.
👉 How can I pay?
We accept all major credit cards. The subscriptions renew automatically at the end of each billing cycle. All listed prices are in USD.
👀 Are there any additional costs?
No, there are no additional costs and you won't be charged anything extra.
❓ Can I use LiveChat on several websites?
Feel free to use your live chat on as many websites as you wish.
EndNote: LiveChat Review With Coupon Code 30% Off 2023: Is It A Must Having Software? 🔥
In conclusion, our LiveChat review for 2023 emphasizes the platform's reliability and efficiency in enhancing customer interactions.
The real-time communication capabilities, advanced features, and user-friendly interface position LiveChat as a valuable asset for businesses striving to deliver top-notch customer service.
The convenience of integration and the potential for seamless interaction with website visitors are standout features.
Moreover, our exclusive coupon code adds extra value, making LiveChat an even more enticing proposition.
If reliability and real-time customer engagement are your goals, LiveChat is undoubtedly a reliable choice in 2023.
Elevate your customer service game and boost satisfaction with LiveChat as your trusted ally.