Moosend

Learn More

Convertkit

Learn More
$ Pricing
$8/mo
$29/mo
Best for

Moosend was established in the year 2011. Moosend is an email marketing software, which aims to cover the needs of a company which is operating online

Convertkit email service provider was founded in January 2013 by the amazing web designer Nathan Barry with unique automation and other extraordinary

Features

Responsive email newsletters
Workflow Automation
Marketing Challenges

Forms are customizable
Broadcast list
Learning Kit

Pros

Report generator. Moosend provides a comprehensive report for every campaign that is also easy to understand.
Next-level features. Utilize a bunch of advanced features like customized landing pages and priority support in the Enterprise plan.
Professional and straightforward tool and provides the best deliverability rates.

Live chat during business hours is supported and their dedicated team provides all the answers to your queries.
A wide set of audiences and users as well, which shows the brand is trustworthy.
You can select your audience target for the recipient before composing a mail, and I always add filters for advanced targeting.

Cons

Limited templates. Although they provide a free version, the templates included in it are inadequate.

A/B testing feature is limited which is another downside.

Ease of Use

Although easy to learn, will take some getting used to as it comes packed with a lot of features

Is an easy-to-use email marketing tool. Their interface is quite user-friendly and straightforward.

Value For Money

Clear and affordable Pricing details and a free forever plan is available for beginners.

It is a bit costly for beginners.

Customer Support

Moosend offers online customer support and resolves all queries of their clients

Convertkit customer services, because it is much more active and friendly and timely support.
Welcome to the definitive showdown of email marketing platforms in 2023: Moosend vs ConvertKit.
In the ever-evolving landscape of digital marketing, choosing the right email marketing tool is paramount.
With Moosend and ConvertKit emerging as industry heavyweights, this comprehensive comparison will equip you with the insights needed to make an informed decision.
Whether you're a seasoned marketer or just starting out, the choice between these two platforms can significantly impact your email campaigns' effectiveness and your business's bottom line.
Join us as we dissect the strengths and weaknesses of Moosend and ConvertKit in this email marketing duel.
Moosend Vs Convertkit: Overview 🌟
Moosend Overview
Moosend was established in the year 2011. Moosend is an email marketing software.
It aims to cover the needs of a company that is operating online and can inform its customers through email newsletters.
It allows me to customize my messages based on customer actions and requirements.
It is a cost-effective email marketing tool as well as it speeds up my messages delivered to clients or customers.
I can easily identify and categorize my subscribers that create profit and satisfy my services and I am sure you will definitely like this amazing feature of Moosend.
It is considered the email automation software as it is an important part of email marketing. It also provides one-to-one customer service by the finest documentation and support team.
Businesses can improve the relevancy of their campaign content. It also gives a free plan to beginner users.
Moosend has numerous customers all over the world including SAP, Duty-Free Shops, as well as many digital marketing agencies.
It has tutorial videos for beginners which teach step by step through the first marketing campaign.
Grow your email list with custom sign-up forms, segmentation, stunning email newsletter, and manage your email campaign with ease.
---
Convertkit Overview
Convertkit email service provider was founded in January 2013 by the amazing web designer Nathan Barry.
He designed it with unique automation and other extraordinary features with customisable landing pages and easy to scale up, which attract more email subscribers.
It offers various design trends, and is easy to use. It also offers a free landing page for beginners in their free plans.
You can create landing pages in a few minutes without any help from third-party tools or web designers.
You can easily customize your email messages and send them to different email subscribers. It is a cloud-based software that simplifies your email marketing needs for a large no. of email subscribers.
Its interface is quite friendly and straightforward. They have a very helpful blog that contains information describing every step in detail. 
Once your user subscribes to your email channel, it will save forever as a user profile.
Convertkit is the best software for creating some simple automation, and it offers 6 different templates to its users for creating automation and hosts a webinar on how your subscribers answer your emails.
Grow your audience with sign up forms and landing pages of Convertkit.
---
Moosend Vs Convertkit: Battle Of Features
Here is the features of Battle of  Moosend & Convertkit:
Moosend
Advanced features: Moosend offers many advanced features to its users like click maps, custom fields, attractive templates for automation, real-time statistics, A/B split testing, and administrative panel.
Responsive email newsletters: If you don't have technical skills and want to design email newsletters, then Moosend offers this amazing feature of creating professional look email newsletters.
You can design it from scratch according to your requirements from the template's library.
Workflow Automation: Moosend offers the best feature of Workflow automation. With this feature, the activities which you are doing manually are no more a headache now.
Because now email automation software optimizes and streamlines in an accurate manner.
Marketing Challenges: Moosend identifies some of the common challenges and issues faced by marketers usually, and it can easily be solved by Moosend automation.
For example, one of the issues faced by marketers is customers add products to their cart, but leave the website without purchase, then Moosend automation sends a notification to them of the engagement with the company.
That notification reminds them of subscription plans with some discounts available.
Email Marketing Analytics: Moosend provides you the email marketing analytics which includes how many email subscribers you get in the month, analytics of marketing campaigns, no. of visitors sign up for the forms, etc.
Convertkit
Forms are customizable: You can easily create customized sign-up forms based on the requirements.
Some subscribers are looking to rank on Google and some are looking to get more views and likes on Youtube.
Sign-up forms help you to categorize the users and you can provide information based on their needs.
Broadcast list: Converkit offers an extraordinary feature of creating broadcast lists to its clients.
When you write a new blog, when you have to send information about your upcoming webinar, or new product launch to your subscribers, you can easily send one message to all the members of the broadcast list.
You do not have to personally send all the messages. With the one click of a button, every subscriber gets a notification.
Learning Kit: Convertkit offers various live webinars, and documentation for beginners which includes how to create a marketing campaign.
It provides demo videos that give the information on how to use automation features, and how to start with advanced features.
One type of target audience: You can easily target one type of audience which includes bloggers and Youtubers. Convertkit does not offer e-commerce-based features.
As well as it has clear pricing plans.
User Interface: Moosend Vs Convertkit 🥇
Here is a user interface comparison between Moosend Vs Convertkit:
Moosend
 Although easy to learn, will take some getting used to as it comes packed with a lot of features.
But Moosend provides free training for you to get more assimilated to their software through articles, eBooks, and webinars.
Sometimes you get messed up and may you miss out on some features, but don't worry, their tutorial videos, and webinars help you out.
Convertkit
Is an easy-to-use email marketing tool. Their interface is quite user-friendly and straightforward. They have a very helpful blog that contains information describing every step in detail.
Convertkit also provides video guides and tutorials on all the features that they have.
The ease of creating landing pages and sign-up forms is unparalleled. People also feel it is very intuitive and the team comes up with new features catering to the needs of the customers.
Moosend Vs Convertkit: Integrations
Moosend Integrates with
WooCommerce
Facebook Lead Ads
Salesforce
Zapier
PieSync
It does not have an extensive list of integrations.
Convertkit integrates with:
Convertkit also does not integrate much with other applications. But it is integrated with Zapier, so Zapier can integrate 2000+ applications.
Moosend Vs Convertkit: Customer Relationship Management 🙄
CRM is an approach that helps businesses to define and design improved customer service.
CRM integrates the marketing, sales & customer support services to streamline all processes into one platform. It is focused on customer retention and gaining new customers to
increase sales and thereby, revenue.
Moosend has an eCommerce CRM that can easily increase the conversion rate, and it is a pretty much amazing feature for increasing sales and revenue for an online store.
With this feature, you can keep engaging with your contacts, and existing customers, and integrate with various applications like WooCommerce to increase personalization.
Moosend's CRM acts as the central hub for sales and marketing.
Convertkit does not provide better CRM. It only integrates with Shopify for CRM.
The Pricing Battle: Moosend Vs Convertkit
Moosend has a three-tier pricing system. The purchasing plans vary with the number of
leads and additional features. But what sets them apart is that they have a free forever plan available for start-ups that includes all the basics. 
Listed are the available purchasing plans of Moosend:
Free Pricing Plan:

In this package, you can send unlimited emails, and have sign-up forms and subscription forms for your subscribers In this plan, you get analytics and reports of all the subscribers. It is free of cost.

Pro Pricing Plan: It is the most popular pricing package of Moosend, it costs only $8 per month.
It includes customized landing pages, an SMTP server, transactional emails, and also mobile-optimized plan.
In this plan, I have sent unlimited marketing campaigns.
Enterprise Pricing Package: It is the plan which gives you all email marketing features. I like this plan because it is customized, not a fixed-rate plan.
This plan gives me all the above features of Free and Pro plans, as well as include Custom Reporting, and Service Level Agreement. 
There are also prepaid plans that will let buy email credits so that you won't have to pay monthly recurring charges.
Convertkit also has a three-tier pricing system. It also includes a free plan but Premium plans are a bit more costly than Moosend plans. Let's discuss the Convertkit Pricing packages.
Free Plan: It is a totally free plan. It includes the following features:
Unlimited landing pages and forms

You can manage up to 1000 subscribers.

Send email broadcasts.

It also gives you a customisable domain.
Creator Pricing Plan: 
It includes all the features of the free plan as well as gives you premium support, automated funnels, and integration applications like Shopify, Zapier, WooCommerce and many more.

Before starting this plan, I opted for a 14-days free trial which gives me a basic understanding of all the advanced features. You can cancel this plan anytime if it is not suitable for you. 

This plan costs $49 per month
      Creator Pro Pricing Plan: 
This plan costs you $59 a month. 

It gives you priority support among all the pricing plans of ConvertKit.

Redirect links in email broadcasting and Facebook Custom audiences.
All plans have a 14-day free trial. You can upgrade or downgrade your plans at any time.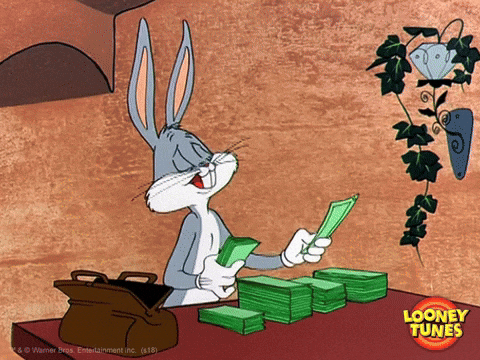 Customer Support: Moosend Vs Convertkit ✅
Moosend offers online customer support and resolves all queries of their clients.
They have a high reputation value in the market and take the utmost care of their customers and provide impeccable customer service. They provide video tutorials for beginners.
They give responses to all the users via email, chat, and live support. Their live chat support is quickly responsive.
Their tutorials are available in multiple languages like Spanish, French, Portuguese & Dutch, apart from English.
Convertkit has super amazing features. Multiple reviews online have proved their support system to be very satisfactory.
There are hundreds of articles in their knowledge base that you can browse through. Listed are the various kinds of support Convertkit provides for its clients:
Responsive emails

Business hours live chat

Online community forums

Top-notch customer care service.
Moosend Vs Convertkit: Deliverability ⚡️
With the Moosend, you can increase the deliverability of your emails. It makes sure that your emails don't fall into spam folders.
You must know that if your emails do not reach your clients on time and they don't receive them in the first place, then email marketing is of no use.
Emails in spam folders do not notify your email subscribers.
Convertkit has a deliverability rate of 99%. It makes me sure that all my emails are simply designed, not look like promotional emails that are generally placed in spam folders.
SPF and DKIM verifications are done by ConvertKit.
Pros & Cons: Moosend Vs Convertkit
Moosend
| | |
| --- | --- |
| Pros | Cons |
| User-friendly interface | Limited templates in the free plan |
| Comprehensive and clear reports | Not mobile-optimized in the free plan |
| Outstanding customer support | No integration with Google Pay or Apple Pay |
| Advanced features like custom landing pages | Limited templates in free version |
| A/B Testing functionality | |
| Clear and affordable pricing, free plan available | |
| High deliverability rates | |
| Flexible in terms of landing pages and forms | |
| Suitable for beginners | |
| Live chat support | |
ConvertKit
| | |
| --- | --- |
| Pros | Cons |
| Simple features | Limited customization templates |
| Marketing campaigns | Limited tracking and analytical reports |
| Live chat during business hours | Limited integrations |
| Free plan and 14-day premium tria | Relatively expensive for beginners |
| Advanced targeting options | |
| Competitive pricing | |
| Trusted brand with a wide user base | |
| Support for various integrations | |
| Trusted by a wide range of users | |
| Live chat support during business hours | |
FAQs On Moosend Vs Convertkit
👉Do I need to add any DNS records to start sending with ConvertKit?
Typically, no. However, if you use DMARC, you'll need to set up a verified sending domain in order for your emails to be delivered.
👉Which is easier to use – Moosend or ConvertKit?
Both software is easy to operate, but people find ConvertKit easier to use because its features are more organized.
👉Which of these two are more reliable email marketing software?
Well, Both this software is reliable and accurate. Multiple reviews online are an example of the reliability and accuracy of these platforms.
Testimonials: Moosend Vs Convertkit
Moosend Customer Review
Convertkit Customer Review
Conclusion: Moosend Vs Convertkit 2023 🔥
In the arena of email marketing, the Moosend vs ConvertKit showdown of 2023 has revealed a clear winner: you.
Armed with an in-depth understanding of both platforms' features, pros, and cons, you're now equipped to make the choice that best aligns with your unique business goals and requirements.
Moosend and ConvertKit are both powerful email marketing solutions, but they cater to slightly different needs and preferences.
Whether you prioritize automation, personalization, or robust analytics, your choice should reflect what matters most to your brand's success.
Whichever path you take, remember that the world of email marketing is dynamic, and ongoing optimization is the key to unlocking its full potential.
Stay engaged, keep experimenting, and watch your email campaigns soar to new heights!