NordVPN

Learn More

Surfshark

Learn More
$ Pricing
$9
$6.67
Best for

In terms of pricing & support NordVPN is better

Over 2,000 servers in 148 locations

Features

VPN service with an unbreakable encryption and a knack for b
NordVPN's server network is larger and more diverse.
Huge amount of servers

Data is encrypted with an AES-256 cipher, SHA-512 hash Auth.
Split tunneling available
You can expect faster speeds

Pros

Good speed for general browsing
Offers own implementation of Wireguard

There is no connection limit
WireGuard protocol with Surfshark

Cons

Torrenting Only Supported On Some Servers

Surfshark only offers static IP addresses, unfortunately.

Ease of Use

Whether you are using NordVPN on a desktop or mobile device its very smooth and fast.

Anyone that wants multi-hop: More servers mean more encryption, which means that your web activity is more hidden than ever before.

Value For Money

When it comes to reliability, availability of servers, affordability and customer support, NordVPN beat SurfShark

SurfShark have a moderate pricing structure

Customer Support

NordVPN has a very active customer support.

SurfShark offer huge knowledgebase of articles plus almost instantaneous 24/7 live-chat support
In the ever-evolving landscape of online security, choosing the right VPN (Virtual Private Network) is paramount.
In 2023, two of the most formidable contenders in the VPN arena are NordVPN and Surfshark.
With cyber threats on the rise and the need for digital privacy more pressing than ever, it's essential to make an informed decision when it comes to safeguarding your online activities.
In this comprehensive guide, we'll dive into the NordVPN vs Surfshark showdown, exploring their features, performance, and value, so you can determine which VPN reigns supreme in 2023's ultimate VPN battle.
NordVPN vs Surfshark: At A Glance 👀
NordVPN Overview
NordVPN enjoys an edge over Surfshark in the total number of servers.
It has more than 5500 servers scattered across the world, featuring a map interface on the website with the dotted server regions.
It is present in more than 59 countries and provides you up to 6 simultaneous connections.
---
Surfshark Overview
Surfshark has given up on the map; however, the website provides you with a clear list of servers along with a 'connect' button.
It has more than 1700 servers spread across 63+ countries in the world.
While Surfshark has a lesser number of servers than NordVPN, it has wider coverage through a presence in another few nations.
Another advantage of Surfshark is that it enables you to enjoy unlimited simultaneous connections.
If you are one of those who like to keep many devices like a few smartphones, a computer, an iPad, a PlayStation, an Xbox, a smart TV, etc.
You can stay protected all these devices at once via Surfshark connection.
Features Comparison
Privacy
NordVPN
One of the major reasons why one wants to subscribe to a VPN is  VPN protection from online activities from outsiders.
NordVPN offers great privacy to its customers via features like protocol switching, killing switch features, high-level encryption, etc.
Apart from them, it also comes with a few not-so-common features like 'Onion over VPN' – routing the connection over the Onion network and supporting NordLynx – a high-speed protocol developed by Nord.
Surfshark
Surfshark also comes with a variety of privacy features that includes OpenVPN UDP, IKEv2, and TCP protocols, 256-bit encryption, and a killing switch feature.
It also enables you to route via two VPN servers, which is called a double-hop feature.
It can provide you with extra protection through split tunneling if you are using Windows or Android OS.
However, it falls short in this category when compared to NordVPN as the latter offers you additional functionality.
Logging
NordVPN is a Panama-based VPN and does not keep your activity log, as the host country does not demand the same.
Similarly, the British Virgin Islands-based Surfshark also claims that it does not maintain its customer's online activity logs, providing the required security to your online affairs.
Performance
NordVPN
The performance of a VPN can be measured via its speed and ease of usage on a day-to-day basis.
NordVPN has impressive performance with a reported connection speed drop of around 6-8% only.
Its average speed is around 105Mb in the UK. However, it has been noticed that the VPN performs slightly better in the US.
Surfshark
Surfshark is a winner in this category with a negligible connection speed drop. It also enjoys a slight edge over the former in the speed of UK servers with an average speed of 106Mb.
Both VPNs have proven their performance on almost all servers around the world. So, if you are considering performance as the base, both VPNs make the choice list.
Torrent Speed

NordVPN
NordVPN supports torrenting activities largely, and P2P activities can be performed on most of its servers.
However, the VPN's website does not claim its torrenting abilities on the website's homepage.
A few of NordVPN's servers do not support P2P; however, if there is any torrenting traffic being detected, the Nord app will switch you automatically to a server that supports P2P.
Surfshark
Surfshark does boast about its torrenting abilities, although a few of its servers cannot support P2P.
It is because it can automatically switch your server to a supporting server if any torrenting activity is detected.
Both VPNs behave reasonably well in torrenting and stand at the same level.
Customer Support
NordVPN
Having a customer support team, and offering professional and friendly support to the customers is an added advantage for any VPN.
NordVPN has 24/7 chat support on its website, apart from emailing support.
A chat facility works better as the customers need not wait long hours for a response like in an email facility.
You can also get abundant useful articles and knowledge based on their website that can help you get thorough with your VPN service.
Surfshark
Surfshark, like NordVPN, also has a friendly live chat support system in place.
The VPN provider has constantly been working on improvising customer support by creating user guides and knowledge-sharing articles regularly.
Whichever VPN provider you choose, both are promising you great and friendly service support. 
Pricing and Subscription Plans 💰
NordVPN Pricing
NordVPN has different subscription plans, including a one-month plan and a one-year plan.
While you can get the one-month plan at $11.95, you will pay $6.99/month when you opt for the one-year plan.
If you want to enjoy the lowest monthly price of $3.49/month, then you can choose the two-year plan by paying the subscription amount upfront.
NordVPN also offers you a 30-day money-back guarantee.
Surfshark Pricing
Surfshark, like the competitor, offers a one-month, one-year, and two-year subscription plan.
While the one-month costs you the same at $11.95, you can get the one-year plan of Surfshark at a slightly lower price of $5.99/month.
But, Surfshark truly wins over NordVPN in their two-year plan, which comes at a matchless $1.99/month cost.
In fact, Surfshark's two-year subscription plan easily lists them in the best cheap VPNs of the 2023 list.
You can also get a 30-day money-back guarantee when you opt for the Surfshark plan.
Streaming Comparison: NordVPN vs Surfshark📱
NordVPN
Along with the protection, security, and performance, providing access to the various streaming channels is the key attractive point of any VPN.
NordVPN offers good streaming support to its customers and can unblock Netflix as well as YouTube content on its overseas servers.
However, it does not claim upfront that it can unblock the Netflix diaries, unlike Surfshark.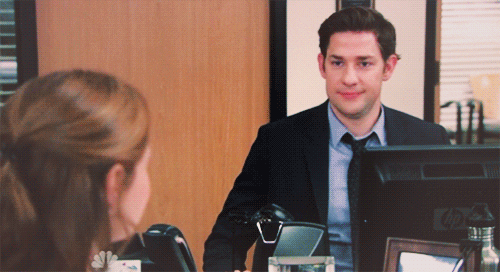 Surfshark
Surfshark heavily advertises its ability to unblock the Netflix content of 14 countries.
Apart from the Netflix diaries, it can also enable its customers to access the geo-blocked content of YouTube.
Just like Netflix, iPlayer contents are extremely difficult to crack, and Surfshark can easily unlock its content as well.
Thus, Surfshark proves to be a better streaming-support VPN in comparison.
NordVPN Vs Surfshark: The Mobile App 
NordVPN Mobile App
NordVPN has a popular and widely accepted mobile app with a remarkable rating of 4.4 on Google Playstore.
The app has achieved more than 10 million downloads, proving it to be highly popular amongst VPN users.
It comes with many protocols, especially for Android and iOS users, that include special protocols like NordLynx.
A few other features are provided, such as auto-connect and a favorite list. You can also get certain OS-specific features like quickly connecting to Siri, etc.
Surfshark Mobile App
Surfshark also has an impressive, functional mobile app that offers you a number of protocols, including high-level encryption, Hacklock, and a wide knowledge search.
Its app has a user-friendly, pleasing layout. You can open the app with a quick-touch button, and easily browse through the server lists and features. 
Both of these VPN Service providers have provided their customers with easy-to-use, simple-to-navigate mobile apps, and ensured there is no compromise on the functionality.
FAQs: NordVPN Vs Surfshark 2023
🔑 Is it legal to use NordVPN?
Yes, VPNs are legal in most countries around the world, including the US, Canada, and most of Europe, as long as you don't do anything illegal while using one. However, countries that enforce online surveillance and censorship may restrict VPN usage or ban VPN services altogether. For example, VPNs are illegal in North Korea, Belarus, Oman, Iraq, and Turkmenistan. Other countries, like Russia and China, heavily restrict the use of VPNs.
✈️ Can I use NordVPN while traveling abroad?
Yes, you can use NordVPN while traveling. By sending your data through an encrypted VPN tunnel, it will help you stay safe on unsecured wireless networks and provide access to the content and sites you're used to back home. Just make sure to download the apps and get your subscription before you leave — they might not be available if you're visiting a more restrictive country.
💻 Which devices does NordVPN support?
NordVPN is compatible with all major operating systems: Windows, macOS, Linux, iOS, and Android. Install it on a work laptop, your kid's iPad, and your own mobile device without worry — you can connect up to six devices at the same time. If you want to go one step further, you can also set up NordVPN on Wi-Fi routers, smart TVs, gaming consoles, and other devices, extending VPN protection to the entire network.
💳 Is Surfshark a one-time payment?
It depends on the pricing plan you sign up for. Surfshark offers monthly, 1-year, and 2-year subscriptions, and all of them are billed differently: The monthly plan is billed every month; The 1-year plan is billed every 12 months; The 2-year plan is billed once at the beginning of your subscription and then annually after it expires.
🆓 Is Surfshark VPN really unlimited?
Yes. Surfshark offers unlimited simultaneous device connections, which means you can protect your whole household for a cost of a single VPN subscription.
💸 What payment methods are accepted at Surfshark?
You can pay with your credit card, PayPal, Sofort, Google Pay, Amazon Pay & crypto.
Conclusion: NordVPN Vs Surfshark Comparison 2023 🏁
As we wrap up the NordVPN vs Surfshark VPN battle in 2023, it's clear that both providers offer robust features and solid protection.
NordVPN impresses with its extensive server network, top-tier security, and user-friendly interface, making it an excellent choice for those prioritizing comprehensive online privacy.
On the other hand, Surfshark shines with its unlimited device connections, remarkable speed, and affordability, making it a strong contender for budget-conscious users.
Ultimately, the decision between NordVPN and Surfshark hinges on your specific needs and preferences.
Whether it's advanced security or seamless streaming, both VPNs offer valuable services.
Now, armed with this knowledge, you can confidently choose the VPN that aligns best with your online security goals in 2023's ultimate VPN battle.