ProtonVPN

Learn More

NordVPN

Learn More
$ Pricing
4
9
Best for

Great apps, lots of information offered

In terms of pricing & support NordVPN is better

Features

ProtonVPN also integrates with the Tor anonymity network.
High-speed Swiss VPN that safeguards your privacy
ProtonVPN is a no logs VPN service.
Smaller number of servers but growing

VPN service with an unbreakable encryption and a knack for b
24/7 customer support is superb
NordVPN's server network is larger and more diverse.
Huge amount of servers (as you noticed)

Pros

More granular split tunneling options (allows IPs and apps
Very open about ownership and management structure

Offers own implementation of Wireguard (called NordLynx)
Very good speed for general browsing

Cons

Reliability & Support should be improved

Torrenting Only Supported On Some Servers

Ease of Use

ProtonVPN exclusively uses ciphers with Perfect Forward Secrecy.

Whether you are using NordVPN on a desktop or mobile device its very smooth and fast.

Value For Money

ProtonVPN benefits from its partnership with the well-known, secure email service ProtonMail.

When it comes to reliability, availability of servers, affordability and customer support, NordVPN by far trumps ProtonVPN

Customer Support

ProtonVPN support is not that great as compared to NordVPN.

NordVPN wins over ProtonVPN in terms of customer support.
In the ever-expanding world of VPNs, finding the perfect balance between privacy, speed, and features can be a daunting task.
In 2023, two heavyweights in the VPN industry, ProtonVPN and NordVPN, are vying for the top spot.
With cyber threats and online surveillance on the rise, it's crucial to choose the right VPN service that aligns with your specific needs.
In this comprehensive comparison, we'll delve into the ProtonVPN vs NordVPN face-off, dissecting their strengths, weaknesses, and unique offerings.
This will help you decide which VPN takes the crown as the best choice for 2023.
ProtonVPN vs NordVPN: Overview ♻️
In comparison to Proton VPN, one may say that NordVPN is better in every way. It's cheaper than the alternative, which starts at $4.99 a month, with pricing starting at $3.29 a month.
In addition, NordVPN has more servers in more locations than its rivals, with more than 5500 servers spread over 60 countries.
In contrast, Proton VPN offers more than 1800 servers across 66 countries, but fewer servers overall.
This expands its potential reach to include additional regions. This VPN service, in contrast to its main competitor, allows access to fewer video-sharing websites.
Finally, NordVPN is a far more adaptable option than its competitors.
Plans and Pricing
Both NordVPN and ProtonVPN are reasonably priced VPN services. The plan's monthly rate decreases in proportion to the length of your membership.
The 30-day money-back guarantee is another plus for both of these service providers. So there's no financial risk in giving these VPNs a try.
Proton VPN's one-month plan is cheaper than the competition, but NordVPN's longer-term packages offer better value. And if you're serious about utilizing a VPN, you'll need a long-term subscription.
ProtonVPN, in contrast to NordVPN, provides a fully functional free tier of service.
Despite my fondness for freemium VPNs, I find their features to be woefully inadequate in comparison to those available with paid subscriptions. This case is not an exception.
The best value is found in the two-year plans, which are available for either $3.29 or $4.99 per month for NordVPN and ProtonVPN, respectively.
When it comes to paying for the service, NordVPN offers more flexibility. Credit cards, Bitcoin, and PayPal can all be used to pay for Proton VPN services.
While Apple Pay, Google Pay, cryptocurrency, and prepaid cards aren't accepted, NordVPN does.
Features Comparison ⚔️
Even while additional features aren't typically the primary selling point of a virtual private network (VPN), having greater freedom to design your VPN connections is always a welcome bonus.
And in certain cases, a feature could not even have anything to do with the use of a VPN at all (like NordVPN's Threat Protection, which safeguards you against malware threats).
The feature set provided by NordVPN is superior to that provided by Proton VPN because it includes a wider selection of practical extras.
Despite this, it is not accurate to suggest that Proton VPN's features are inferior to those of its rivals in any way.
Split tunneling
You may choose which apps use a VPN connection and which don't with NordVPN's split tunneling feature.
However, the IP address configuration is unavailable. Both the Windows and Android versions of the NordVPN software support this function.
Split tunneling is also available in Proton VPN and is a very cutting-edge feature.
You can configure it in a variety of ways, such as allowing or disabling specific protocols, ports, and even IP addresses.
Proton VPN, like NordVPN, has this capability built into its Windows and Android clients.
Double VPN
If you use either NordVPN or Proton VPN, you can use the double VPN option.
You can connect to two different VPN servers with this feature, increasing your level of privacy. Be advised that your internet connection's speed will be drastically decreased.
While Proton VPN refers to this feature as Secure Core and only makes it available to users who pay for the premium version of the service, NordVPN refers to it as multi-hop.
Servers Specialization
The great majority of VPNs offer dedicated servers for various purposes. For instance, Proton VPN offers its users Tor via VPN servers.
It will reroute your connection so that it first passes through the Tor network before connecting to a VPN server.
This can be a very useful alternative when connecting from a country where a repressive dictatorship is in power.
You can learn more about the specialty servers that the Proton VPN offers in our in-depth research.
Thanks to dedicated servers created for peer-to-peer connections, your torrenting experience will be safer and faster for you.
Similar to this, the virtual private network service NordVPN provides a feature called Onion over VPN that essentially achieves the same goal.
Additionally, the virtual private network (VPN) offers dedicated P2P servers that let you torrent at breakneck rates.
Another common form of file-sharing is torrenting, which makes the SOCKS5 proxy useful.
Your traffic will still be safe while torrenting even if you forget to turn on the VPN thanks to the configuration you may make on your favorite P2P software. It is possible to automate this.
Dedicated IP servers, last but not least, provide you the choice to purchase a dedicated IP address for your server.
Therefore, your IP address will remain the same each time you connect over a Virtual Private Network (VPN).
Unique Features
There are many other functions available with NordVPN. Such as anti-threat software, which can keep you safe while browsing the web.
When enabled in the General settings, the VPN will prevent access to malicious sites and the intrusive adverts that appear on many websites.
A virtual private network (VPN) can help you stay anonymous online, but it can't replace your anti-malware software, so keep that in mind.
The inclusion of SmartDNS is also appreciated. It improves your odds of accessing restricted content and unblocking streaming services.
In addition, it works with devices that don't have their own NordVPN app, so you may watch regionally restricted content.
SmartPlay is compatible with gadgets that don't normally use VPNs, like game consoles.
If you're concerned that your personal information may have ended up in the hands of cybercriminals, you can utilize the Dark Web Monitoring function to do just that.
There's also the meshnet feature, which lets you establish a safe link between multiple gadgets. Actually, there's room for up to 60 connected gadgets.
Secure remote file access or a virtual LAN party would benefit greatly from this function.
Check out our comprehensive NordVPN review for more information.
The Speed Test 🌠
When you are using a VPN, there is encryption involved so that no one can track your actual location to steal your data.
This encryption process is tedious and can take up bandwidth thus making your connection slow.
It is crucial that it doesn't take up too much bandwidth or otherwise, it could lead to the VPN being useless because you can't connect to the internet.
Since both the VPN companies use the same level of encryption, the bandwidth used for both of them needs to be equal but is that the case? Let's find out.
This is one of the most crucial aspects and something that you need to keep in mind while making your choice.
ProtonVPN Speed Test
When you are using ProtonVPN as compared to not using any VPN, ProtonVPN can reduce the download speed of your internet connection by up to 42%.
It is almost half the speed that you would generally get on your normal internet.
42% is a huge reduction as compared to the standard reduction that VPNs offer and can really spoil your browsing experience due to the slow internet.
When it comes to uploading speed, it can go down by almost 24% which is also quite high as compared to average reductions.
The upload speed reduction of 24% is all the more disastrous because the upload speeds are already slow as compared to download speeds.
ProtonVPN reduces both the upload and download speeds by quite a bit and that is not a good thing for your browsing time.
NordVPN Speed Test
When I ran the same test that I did with ProtonVPN to check speed reduction, it found the results to be more acceptable.
When it comes to downloading speed reduction, the speed went down by almost 20% which is good news because your Netflix or any other site would not buffer as much as it would on ProtonVPN.
When it comes to uploading speed, they go down by approximately 17% which is still lower than that of ProtonVPN in this comparison.
These lower speed reductions offer a better experience and also take up less bandwidth while you are browsing.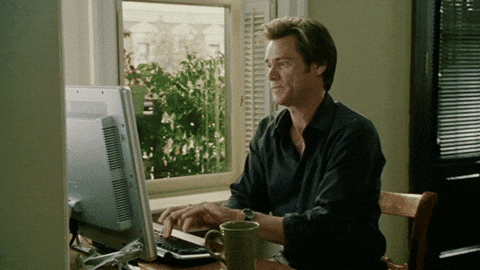 Which One Is The Fastest?
I am someone who gets irritated by slow internet very easily because I spend limited time on it during my schedule and I do not like it being spoiled by the slow internet.
Hence speed is as much of a priority for me as privacy is so you must have guessed what my pick is here.
I would go with NordVPN hands down.
Usage in China & other countries where the Internet is regulated
If you are living in a nation with tight internet censorship and you want to visit sites that are blocked in your country, you should look into both NordVPN and ProtonVPN.
This is because both providers use obfuscated servers, which make VPN traffic look like regular web traffic.
If you want to use the obfuscated servers that NordVPN offers, you'll need to enable the Obfuscated Servers toggle in the Advanced section of the app's settings and choose the OpenVPN TCP tunneling protocol.
Proton VPN's stealth servers can be activated in the same way, via the protocol drop-down option. It is also immune to restrictions imposed by VPNs and other forms of network security software.
You can only use this function right now if your mobile device is running Android, macOS, or iOS.
Check out our comprehensive Proton VPN Review for more information.
Torrenting
It is a good idea to use a virtual private network (VPN) when torrenting so that your Internet service provider (ISP) cannot track your activity or slow down your connection speeds.
This is especially useful if torrenting is prohibited in your area.
All of NordVPN's servers theoretically permit torrenting, but the specialized P2P servers have the fastest speeds and the most secure connections of the bunch.
If you attempt to torrent while connected to a server that forbids P2P activity, the VPN will automatically switch your connection to a server that does.
Peer-to-peer file sharing is made possible by Proton VPN for customers' convenience on torrent-optimized servers.
However, if you use Proton VPN, you won't get the best speeds even on servers designed specifically for P2P traffic.
Which is Better for Torrenting?
On their specialized P2P servers, these two services allow users to download a limitless amount of torrents.
Which choice is the best for you is determined by whether you want the highest possible download speeds or the highest possible peer availability?
On their specialized P2P servers, these two services allow users to download a limitless amount of torrents.
You won't be able to forward ports using NordVPN until after you've installed it on your router, despite the fact that it's the speedier of the two.
However, the desktop programs that come with ProtonVPN already have this functionality built-in, and the firm even provides tips on how to configure your torrent client so that it can make use of it.
Mobile applications 📲
The Android version of the NordVPN app has made some progress over the iOS version.
This is because certain features, such as a split tunneling option or programmable kill switch, are not available in iOS programs.
However, other components are the same whether you use iOS or Android, such as the map interface, which is present in both operating systems.
Both of these tools will allow you to automatically reconnect, suspend your connection, and monitor the Dark Web.
Privacy
What about protecting the privacy of your personal information? Despite the fact that both services follow strict no-logs guidelines, there is a considerable difference between them.
According to its own transparency reports, Proton has complied with court orders that required it to target customers for IP tracking.
These directives compelled them to record the IP addresses of users. Operating in Switzerland, where regulations demand the storage of data, may have this serious disadvantage as a result.
(Read our post for additional details on the Proton Mail logging situation.)
Using NordVPN, I was unable to find any instances of targeted logging, in contrast to what I observed with Proton VPN.
Panama is a nation that is more sensitive to its inhabitants' right to privacy because it does not have mandatory data retention laws as Switzerland does.
In addition, two independent no-logs VPN audits of NordVPN were completed successfully. The VPN provider is following its privacy policy, according to these audits that proved it.
Proton VPN has already failed to pass a no-logs audit. NordVPN triumphs in the fight for privacy.
Security 🔐
These two companies tackle the challenge of guaranteeing the security of their servers in different ways.
Instead of using disks, all of NordVPN's servers now exclusively run on random access memory (RAM).
When a server is operating in RAM-disk mode, which is always the default setting for servers, no data may be saved on it.
This protection safeguards NordVPN users even if a server is taken over by an outsider as no data will be accessible.
As far as our observations go, ExpressVPN and NordVPN, along with a few other services that are switching to RAM disk servers, display this tendency.
Another advantage of using NordVPN's server network is that they are currently introducing their very own dedicated hardware.
NordVPN will deploy its own colocated servers rather than renting them from third parties, giving it total control over its physical infrastructure.
To our knowledge, Proton VPN has not made any announcements regarding equivalent plans.
The Secure Core servers, which may be more secure than the typical double-VPN servers because they are situated in physically secure locations, are inaccessible to users with Proton VPN's free membership.
Security and encryption champion The overall winner in this category is NordVPN, which earns the top spot.
Customer Support
There is always a chance that you will run into issues, regardless of how dependable your virtual private network (VPN) is.
In situations like this, having access to good customer service that is also simple to contact is crucial.
Due to the higher human support options that NordVPN offers, it defeats Proton VPN in this comparison. There are primarily two choices offered to Proton VPN users.
You can either send a support request and wait for a reply in your email inbox, or you can just search the knowledge base for the answer to your query.
If you are a registered user of the Reddit website, you can also visit the Proton VPN subreddit at r/ProtonVPN. I regret that there isn't a live chat option, therefore I can't offer a quick response.
Obtaining assistance is even simpler when using NordVPN.
Despite the fact that the service, like Proton VPN, offers ticket support and a knowledge base, it goes above and above by offering a 24/7 live chat where you may get a response in a matter of minutes.
FAQs about ProtonVPN vs NordVPN
🔑 Is Proton VPN better than NordVPN?
In general, NordVPN outperforms its competitor Proton VPN. It is less expensive, with prices beginning at $3.29 per month, as opposed to the somewhat more expensive option, which costs $4.99 per month. In addition, NordVPN provides a larger server fleet than its competitors, with over 5500 servers located in 60 countries.
🔒 Is NordVPN Safe?
NordVPN uses military-grade AES 256 encryption which is the best. It has also disabled logs and thus no one can track your data.
📌 Is ProtonVPN a good choice?
ProtonVPN offers good services but there are many other brands that offer the same features and services at a lower price.
⌚️ Is Proton VPN laggy?
With no data caps and access to servers throughout the globe (particularly, those in the US, the Netherlands, and Japan), Proton VPN offers a completely free VPN package. I don't set artificial speed limits, but the fact that more people use our free servers than our Plus servers makes them run slower on average.
🆓 Can I just use a free VPN?
I don't recommend free VPNs. First, many malicious programs pose as free VPNs. Additionally, legitimate free providers have lied about their records. Even a harmless free VPN will limit your speed and bandwidth unless you pay. There are several reputable VPN companies. Longer subscription terms frequently lower the cost of these. Additionally, most reliable providers give a money-back guarantee, eliminating the danger.
🌠 Is ProtonVPN faster than NordVPN?
Due to the inherent unpredictability of the internet and the numerous variables that might affect performance, it can be challenging to compare two VPNs' speeds precisely. However, in general, I found that NordVPN outperformed ProtonVPN in our tests, with download speeds of over 300 Mbps as opposed to ProtonVPN's 66 Mbps.
Conclusion: ProtonVPN vs NordVPN – Which VPN is the Best? 📣
As we conclude our in-depth ProtonVPN vs NordVPN comparison for 2023, it's evident that both VPN providers bring formidable strengths to the table.
ProtonVPN stands out with its commitment to privacy and robust security features, making it an ideal choice for those who prioritize anonymity.
Meanwhile, NordVPN impresses with its expansive server network, excellent speed, and user-friendly interface, catering to a broader range of needs, including streaming and torrenting.
Ultimately, the title of the "best" VPN comes down to your specific requiremand preferences.
Be it unwavering privacy or versatile functionality, both ProtonVPN and NordVPN offer compelling services to protect your online activities.
Now armed with this knowledge, you can confidently make an informed choice for your VPN needs in 2023.