Most Popular
Anyword is one of the best alternatives to Quillbot. Anyword is an AI tool for writing copy that predicts how well it will do.
Best Overall
Grammarly isn't really a tool that spins sentences and words, but it does let you change sentences and words.
Best Pricing
Jasper allows you to write unique, natural-sounding content. You can provide your written article to enhance it further.
In the ever-evolving landscape of content creation, finding the perfect writing assistant is crucial.
If you're seeking a reliable Quillbot alternative to enhance your writing prowess in 2023, you've arrived at the right place.
In this comprehensive guide, we unveil the top 16 Quillbot alternatives that promise to transform your writing journey.
Whether you're a professional writer, student, or simply aiming to refine your writing skills, these alternatives will empower you to create exceptional content with ease.
Bid farewell to limitations and explore the world of Quillbot alternatives, where creativity knows no bounds.
Join us on this exciting journey as we help you discover the ideal writing companion for your needs.
16 Best Quillbot Alternatives 😍
Anyword is one of the best alternatives to Quillbot alternatives. Anyword is an AI tool for writing copy that predicts how well it will do.
In other words, Anyword will look at how well each result did and give you advice on how to make better decisions, so you can make better decisions.
As with other tools, Anyword allows you to create these types of content:
Facebook, Outbrain, Pinterest, Twitter,  LinkedIn, and Taboola 

Content for social media

This is a long-form blog post

Creating landing pages

Detailed descriptions of products

Cold email and text messages
For example, I make social media content for my most recent blog posts. Like with other tools, you can give the AI all the information it needs to do its job. However, Anyword lets you add your own landing page.
The next step is to choose a template (or tone of voice) that fits your needs, like the following:
Playful

Hard Sell

Confident

Conversational

5th Grader

PAS, AIDA
I get six results from Anyword in less than a second. They all have a score. I think all of the results are very well-written.
You can click on the score to see more important information. If you use any word, it will show which age groups your text is most appealing to, as well as a gender-based tone of voice.
Also, you can write a whole blog post with Anyword. The process is pretty simple. Just type in the title, description, and keywords you want to target.
Overall, I like the tool, but I especially like the scoring system. It helps me write more quickly and makes my work much easier.
I think everyone should sign up for a free account so they can try it out before looking at other AI copywriting tools.
Conversion AI, or Jasper, is better than QuillBot alternatives when you want to write unique, natural-sounding content. In the tool, you can paste an article that you wrote into it, which will change it for you, with great results.
However, Conversion AI goes even further than that.
While QuillBot alternatives requires you to write an article before you can spin it, Conversion AI can also help you make AI-based content from scratch, based on keywords or topics you enter!
All you need to do is ask a question, and the tool will come up with written content or an advertisement that sounds like it came from a real person (either short-form or long-form content, based on your subscription).
For example, with Conversion AI Unlimited, even long-form content can be made by the tool, based on an intro or a list of ideas you write.
You don't have to do anything; just let the tool use machine learning to make content that sounds natural and looks good.
Conversion AI works with Surfer SEO, which is an SEO tool that helps you make your content more keyword-rich and more likely to show up in search results.
You'll need a separate subscription for that. The tool will also make sure that the content it makes sounds natural and is optimized for search engine rankings.
You can also translate text from English into more than 25 different languages, and you can do that too.
Online tools like Google Translate can be hard to make sound natural in the target language, which can make it hard to get the same result.
Grammarly isn't really a tool that spins sentences and words, but it does let you change sentences and words. Basically, it is a grammar checker.
The grammar checker is better than QuillBot alternatives grammar checker if you have the premium version.
Grammarly will point out spelling and grammar mistakes even if you use the free plan. The premium plan, on the other hand, will let you do more advanced grammar corrections.
However, Grammarly also helps you change words and sentences. Whenever you write a sentence that is too complicated, Grammarly will change it so that it is easier to read and understand.
As a bonus, it will give you synonyms for words you use too often or that people use too often. Also, you can get synonym suggestions for any word by double-clicking on the word.
Grammarly will show you a list of synonyms so that you can find one that fits with your original goal.
Keep in mind that you'll have to pay for the premium plan to use the more advanced grammar and sentence restructuring tools. This is what you get on your free plan.
If you don't want to spend money on WordAI, QuillBot alternatives is also a good choice because it's free. A lot of the things QuillBot alternatives doesn't have aren't the same as the things this tool has.
Among other things, it lets you upload a lot of articles at once, which makes it easy to change a lot of them at once.
It's also possible to make up to 1,000 changes to each one of the articles on the site. As someone who wants to build a lot of links with many different articles, this is good.
When you use WordAI, you can change how creative you are, and that can make you more or less creative. How close the end result is to the original result will change.
You don't have to worry about spelling and grammar mistakes in your new text when you use WordAI. A bonus is that it will also make your text easier for you to read and understand.
The tool will also rephrase your original content using synonyms, similar LSI keywords, and similar text so that you get the same message but in different words.
As well to being able to look at your HTML and coded articles, WordAI lets you see the code, so you can make changes to them.
Using Spinbot instead of QuillBot if you need to write a lot of text is better. It lets you change up to 10,000 characters on the free plan, which is a lot more than QuillBot alternatives lets you do.
In fact, the premium QuillBot plan has the same number of characters as the free Spinbot plan, which is why it's so good.
In order to use it, you don't have to sign up for a Spinbot account first!
When you don't sign up for QuillBot alternatives, on the other hand, you can only write 400 characters, which is only a small fraction of what Spinbot can do.
You can pay for Spinbot's premium plan, which lets you rewrite articles without having to fill out the Captcha and without having to see ads on the pages you rewrite. That can help you save a lot of time.
As a free alternative to QuillBot, Rewriter Tools is a great choice. It doesn't have the same character limits as QuillBot alternatives, even though it is free and doesn't require you to sign up for an account.
If you don't sign up for an account on QuillBot alternatives, you can only change articles with 400 characters.
In fact, Rewriter Tools is a set of five different tools:
Article Spinner:

This tool provides you with a unique article by automatically spinning your content.

Article Rewriter: Article Rewriter rewrites your articles as well, but it gives you more control over what exactly should be rewritten, and how to do it.
Paraphrasing Tool:

Use this tool to rephrase sentences, phrases, and paragraphs using the same method as Article Rewriter.

Grammar Checker:

This tool helps you check and correct your grammar mistakes.

Word Counter:

Use this tool to calculate the number of words in your article.
Despite its slowness at times, Rewriter Tools is worth the wait. Use the Paraphrasing Tool or Article Rewriter if you don't like the results of one tool, such as the Article Spinner.'
Paraphrasing Tool is also a great free QuillBot alternatives. Unlike QuillBot, it lets you change up to 10,000 characters without having to sign up for an account.
It doesn't cost anything to use.
Check a box if you want to change the way capitalized words are said as well. You can change this setting if you don't want to keep capitalized words in your text, like the names of places or people.
However, if you want to, you can also change the words that start with "capital."
Besides QuillBot, Paraphraser.io is also a great free alternative. As long as you don't have an account with Paraphraser.io, you can change up to 1,000 words without having to sign up.
This is more than the 400 words QuillBot alternatives allows when you aren't signed in.
It's up to you which mode you want to use for the type of content you want to make.
Fluency

Creative

Standard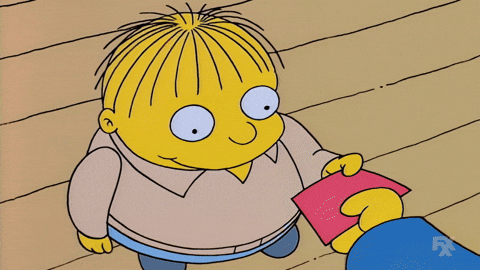 Paraphraser.io supports multiple languages, which is one of the cool things about it. As well as English, you can rephrase in:
Spanish

French

Japanese

Dutch

Norwegian

Indonesian

Turkish

Vietnamese

Chinese

Russian
There is no charge for using it.
Project Topics has both a paraphrasing tool and a "spin bot" tool that you can use. Because the Project Topics Paraphrase tool is free, you don't have to sign up for an account to use it.
Also, Project Topics can be used in more than 100 different languages, so you can change your words in almost any language.
One cool thing about Project Topics that QuillBot alternatives doesn't have is the ability to leave out words. Sometimes, you will want to keep using certain words and not change them.
You can put them in the exclusion field, and the tool will not change them with synonyms.
A grammar checker is also included in Project Topics' paraphrasing tool, so the tool will automatically correct most grammar errors as you use it.
A tool called Article Rewriter Tool is a great replacement for QuillBot. Unlike QuillBot alternatives, it lets you choose which words aren't rephrased.
If you want to use this, you don't even have to set up an account. For people who don't have an account, it doesn't have the same restrictions on how many characters they can write.
It is also possible to choose to have the article spin capitalized words as well when you spin an article.
SpinRewriter is a QuillBot alternatives that can do both bulk uploads and bulk exports, unlike QuillBot alternatives, which can only do one.
In other words, not only can you rewrite a lot of articles at once, but you can also make up to 1,000 different versions of each one and export them all at once.
If you use Spin Rewriter, you can be sure that all of the different ways the tool gives you will pass Copyscape, because the tool works with Copyscape.
SpinRewriter uses Emulated Natural Language technology to make sure the articles it spins sound natural as if they were written by a person.
As of this writing, it has been around for about 10 years. Since then, the people who own the tool have been adding more and more features and making it better.
Remember to check the pricing page for the most up-to-date prices, as prices can change.
While QuillBot alternatives is an online tool for paraphrasing, Spinner Chief has both a desktop version and an online version.
No other spinner has both a desktop and a web version, which makes Spinner Chief a good choice for people who don't want to work on the web.
It also doesn't have a team plan. It also has a plan for teams, which is best for teams working on projects together. It has features like a team thesaurus, and it's best for teams.
In addition, Spinner Chief lets you upload a lot of articles at once and spin them all at once. If you want to use QuillBot, you can't do that.
This isn't the end of the story. You can even set up rewriting rules so that the articles come out how you want them.
Spinner Chief has a free version as well, so if you need to rewrite more simple things, this is a good tool to use.
However, if you have more complicated needs, there are also premium licenses that can help you get better, more refined, and more customized results from your spin results. 
Another fantastic QuillBot alternatives is Copy Shark. Unlike QuillBot, it will generate fresh AI-based content for you automatically, without you having to compose a complete post first.
Copy Shark can be used to generate text for product descriptions, advertisement copy, sales websites, and films, among other things.
All output will seem authentic, and you can use it to create material in over 20 languages, including German, French, Spanish, Korean, Hindi, Japanese, Italian, Danish, Norwegian, Polish, Lithuanian, Portuguese, Indonesian & Chinese.
Because Copy Shark AI is a new tool, individuals who sign up now will receive early access.
Plagiarism Detector has a no-registration-free paraphrase tool. You may enter a maximum of 2,000 words.
By contrast, QuillBot alternatives allows you to enter up to 400 characters without registering, which is typically less than 2,000 words.
Along with the free paraphrase tool, there is a grammar checker that will scan your work for errors in spelling and grammar.
Additionally, you can use the Plagiarism checker to determine whether or not the copied text was used.
It's a better alternative to QuillBot if you need to paraphrase articles that are already formatted in Word, PDF, PPT, or TXT, though you may also copy and paste the text into the online editor.
Additionally, it is a superior alternative to Quillbot alternatives if you need to rewrite articles stored in your Dropbox or Google Drive accounts, as it connects with both platforms and allows you to upload articles directly from them.
My Assignment Help is a comprehensive website dedicated to assisting students with their assignments and homework, and this paraphrasing tool is only one of the services it provides.
Pre-Post SEO is the final QuillBot alternatives we shall examine. It includes a free online utility that removes the character limits imposed by QuillBot.
However, it enables you to upload or retrieve articles stored in Google Drive or your online Microsoft account.
Additionally, it lets you omit specific terms from being paraphrased; these additional capabilities make it an excellent QuillBot alternatives.
Along with the paraphrasing tool, it includes a plagiarism detector and a DA checker.
FAQS: Quillbot Alternatives 2023
🙄 How does the paraphrasing tool improve content readability?
Rephrase Online is a professional tool with every word stored in its database. This word rephraser replaces words with their possible synonyms to improve the readability of your text.
✨ Does Plagarism Detector Paraphrasing Tool Free Steal My Work?
No! This paraphrasing tool free doesn't steal your work. The uploaded text or files aren't saved in its databases. Once the paraphrasing process is completed, your work gets safely removed from its servers.
🥇 Is it Legal to Use a Paraphrase tool?
Yes! It is legal to use a paraphrase tool because it provides the users with text that has a distinct sentence structure and unique words.
🙄 Is ariticle rewriting good for SEO?
Of course. These tools allow you to magnify or refresh any existing content strategy without the risk of plagiarism or duplication (duplicate content is known to be penalized by search engines). In addition, you may develop more relevant, unique material at a lower cost and at a faster rate, which is terrific for the ROI of your marketing strategy.
✨ What is the difference between ariticle rewriting and article spinning?
Rewriting and spinning articles are distinct methods for creating content. Rewriting involves conceptualizing and writing the content in one's own words, while spinning content uses a synonym generator to avoid plagiarism. Spinning articles multiple times can produce similar content, but the content is often incomprehensible.
🥇 Does Spin Rewriter come with a free trial?
Yes, we're offering a 5-Day Free Trial at the moment. This way you can try Spin Rewriter for free and see if it makes your life easier. We're confident that you're going to love it — after all, we're a big family with 181,394 members who absolutely love Spin Rewriter.
Wrapping It Up: Quillbot Alternatives 2023: Paraphrasing Your Writing 💥
As we conclude our exploration of Quillbot alternatives for 2023, it's clear that the writing landscape has never been richer in terms of versatile tools to assist and inspire your creativity.
These top 16 picks offer a wide array of features, catering to different writing styles and preferences.
Whether it's grammar checking, sentence rephrasing, or content enhancement, these alternatives have you covered.
Remember, the best Quillbot alternative for you depends on your unique requirements.