Welcome to my Restrict Content Pro Review 2023 and why I prefer it over Memberpress.
WordPress is the most widely used website platform as it is highly customizable, user-friendly, and supports various plugins. Numerous membership plugins are available, making creating a membership site accessible.
Membership websites are among the best and most popularly practiced ways to reward loyal readers and website visitors by offering exclusive content when they sign up for your member's area.
Membership plugins range from free to paid, and each of them comes with its set of pros and cons. Numerous leading platforms and plugins are available in the market to serve this purpose, like MemberPress.
But today, I will tell you about another content restriction platform that has become considerably popular over the past few years.
This software is so "lightweight," and I love it. If you want to make a course without quizzes and all the extra stuff that comes with an entire LMS, you should check out RCP. 
Restrict Content Pro Review 2023: Overview 🏆
Restrict Content Pro is a content restriction and membership plugin designed to provide website owners a robust and efficient membership management system.
It has been acclaimed globally for forgiving site administrators in a clean, simple way to restrict content to paid subscribers and collect payments from paying customers.
It is a leading membership plugin exclusive to WordPress-based websites. More advanced features include several add-ons to cover most requirements, lock away your entire content, allow you to secure content, and give access and sell content to valued members.
Restrict Content Pro Features
Restrict Content Pro is lightweight but contains everything you need for a primary membership site. It provides all the fundamentals in a transparent, concise, easy-to-use platform.
1) Discount Codes
RCP users can offer percentage or flat rate-based discounts to customers. Furthermore, you can create an unlimited number of discount codes.
2) Built-in Integrations
Restrict Content Pro supports and offers numerous popular payment plugins including accepting credit cards with Stripe, Braintree, 2Checkout, Authorize.net or PayPal Website Payments Pro, PayPal Standard and Express, and many more payment options at the same time.
3) Reports
RCP offers its users elegant and easy-to-use reports to show you the current month's performance or any other period and how well your membership site performs.
4) Data Export
You can generate a CSV of every payment made, a CSV of all active members of any particular subscription level, or even a CSV of every member in the system.
5) Extensive Help
Contextual help is provided by the WordPress admin so that you always have helpful and relevant information at your fingertips.
6) Live Demonstration
You can visit the live demonstration page to get a better and more accurate idea of what Restrict Content Pro looks like for subscribers and test the registration process yourself.
7) Unlimited Subscription Packages
You can create unlimited subscription packages, including free, trial, and premium subscriptions.
8) Members Management
Restrict Content Pro provides a neat and organized section to easily view all active, pending, expired, canceled, and free users.
9) Simple Setup
The quick and straightforward setup of Restrict Content Pro ensures that you can quickly deliver premium content to your subscribers.
10) Member Emails
You can use a systematic email system to send welcome emails to new members, email payment receipts, and even automatically remind every member before their account expires.
Restrict Content Pro Pricing Plans 💰
Restrict Content Pro allows users to choose from 4 different plans per their website and brand requirements. Each of these plans is priced differently according to their features and services.
Here is a quick overview of all the programs and highlight features.
Personal
Price: $99 per year
13 official free add-ons
Plugin updates *
Email support *
1 site
All core features included
Plus
Price: $149 per year
13 official free add-ons
Plugin updates *
Email support *
5 sites
All core features included
Professional
Price: $249 per year
23 Pro-add-ons (a massive $1380 value!)
PLUS, all future Pro add-ons
13 official free add-ons
Plugin updates *
Email support *
Unlimited sites
All core features included
Ultimate
Price: $749 (One-time payment)
23 Pro-add-ons (a massive $1380 value!)
PLUS, all future Pro add-ons
13 official free add-ons
Lifetime Plugin updates
Lifetime Email support
Unlimited sites
All core features included
Restrict content pro is a all in one membership solution platform for WordPress sites with features like unlimited subscription levels, track payments, manage members & discounts.
Offer a great customer dashboard to help user keep a track.
Core options are a part of premium plan like content dripping
Restrict content is a fair good plugin to create a full functional membership site.
Restrict Content Pro Free & Pro Version
The free version, Limit Content, provides the basics for managing members. It's a separate add-in that uses a completely different integration and configuration.
It works similarly but uses simple shortcodes to restrict the content. It works well and can include PayPal integration for subscriptions.
When free modules are extended, Restrict Content is reliable, stable, and an excellent place to start adding a payment wall to a website.
You can opt for the premium version if you know more about your website.
It works just like the free version but offers much more. You get a custom panel for members to manage their accounts and payment.
Get support for multiple payment gateways, WooCommerce support, reporting capabilities, accounting export data, integration with messaging tools, and more.
The Personal product includes the basic functionality of the add-in, with some free add-ons already integrated.
To take full advantage of Restrict Content Pro, you need a Professional for $ 249, including professional add-ons and unlimited website features.
Pro Add-ons available with Professional/Ultimate license
1. Group Accounts
With this group account plug-in, you can sell memberships to a multi-member group through Restrict Content Pro. With group accounts, a member can create an account with a defined number of "sub-account" seats.
Features Available With Group Accounts
Unlimited groups
Per-membership level group settings
Maximum seats command to set the number of members each group may have
Complete group owner dashboard for updating group settings and adding/removing members
CSV import for group members
Supports all payment gateways
Supports upgrading and downgrading group accounts to control seat counts
Complete template files for customizing group dashboard display
Email invitations for group members
Works effortlessly with all other Pro add-ons
2. Drip Content
Drip Content for Restrict Content Pro allows you to schedule the publication of a member's content instead of being immediately available at sign-in.
The schedules you specify instruct Restrict Content Pro to publish the content based on the member's entry date.
If a member attempts to view content before programming allows it, the default Restricted Pro message will generally be displayed if a member does not have access to the content.
Once the period set in the program has expired, the member can view the content.
3. MailChimp Pro
The MailChimp Pro plug-in provides enhanced MailChimp integration for Restrict Content Pro and many additional features for our free MailChimp plug-in:
Subscribe to your members by subscription level in unique lists
Add members to MailChimp groups
Enable or disable confirmations for dual subscriptions
Display an acceptance box on the registration form
Automatically subscribe customers to lists (without dialing)
Track and save CPR member status in MailChimp (automatically updated when a member's status changes)
Track all membership payments through MailChimp E-Commerce 360
4. Custom Redirects
This plug-in allows you to specify the forwarding URL to which members are sent after they log in and save accounts.
5. WooCommerce Member Discounts
With WooCommerce Member Discounts for Restrict Content Pro, you can grant your members automatic rebates on eligible purchases in your WooCommerce store.
To set up automatic discounts, add or edit a coupon in your WooCommerce store, select the subscription levels for which members will receive the deal, and save the voucher.
6. Site Creation
With this add-on, you can offer your members WordPress sites using Restrict Content Pro and WordPress Multisite capabilities.
Creating the site is easy to configure. Just turn on the option to develop sites at the subscription levels you want, and your members can create their own sites if they subscribe to one of their subscriptions.
7. Restriction Timeouts
With this professional add-on, site administrators can specify a date and time when their restrictions are lifted to make them accessible to all.
8. Restrict Past Content
Restricting the Previous Content to the Content Restriction Pro allows you to configure subscription levels so that members can only see restricted content if it has been published from the creation date.
Restricted content posted before joining is not visible.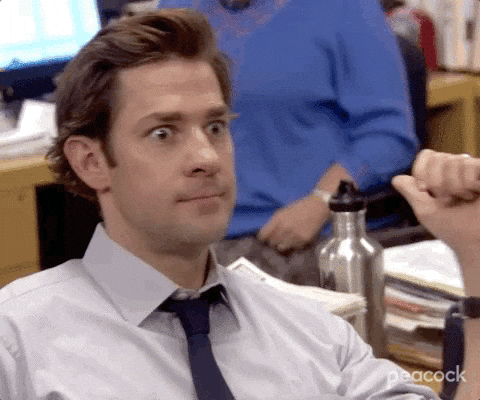 9. Hard-set Expiration Dates
With the defined due dates, you can assign a specific expiration date to the membership levels. All members of this membership level expire on that date, regardless of the date of registering their account.
10. REST API
This add-on provides a comprehensive RESTful API that enables developers and external applications to interact with membership data in Restrict Content Pro.
The RCP REST API provides the following:
Check the records of the member account
Create new member account records
Update the member account records
Delete records from the member account
Check the payment records
Create new payment records
Update the payment records
Delete payment records
Check the current income and enrollment statistics
What allows you to do that?
With a full REST API, the options are almost limitless and depend mainly on your imagination. Here are some examples of use cases:
A customer panel for viewing and managing member accounts
A mobile app for managing member data and payments
Easy integration with other recording systems.
Restrict Content Pro Alternatives
Still not sure about Membership plugins? Here is the list of Best Restrict Content Pro Alternatives:-
1) Paid Memberships Pro
Paid Memberships Pro is the most comprehensive membership plugin for WordPress.
It allows you to restrict content and manage member subscriptions with recurring payments and user registration features customized just how your business needs them!
Whether it's an eCommerce site or a not-for-profit organization – Paid Membership Pro has what you need to track who belongs where so they don't get lost among other users on your website (or worse yet, steal someone else's identity).
Paid Memberships Pro Pricing starts at $297.
2) Wishlist Member
Wishlist Member is a one-stop shop for all your membership needs.
You can create free memberships that give you access to content or trial versions with limited features, then upgrade anytime without having subscriptions draining the budget from an already tight wallet!
The cost of a Wishlist Member is $147 per year for one site, but the price jumps up to or more affordable end these days with 50 sites included in your package.
Read Our detailed Wishlist Member Review before making the final decision.
3) MemberPress
MemberPress is the perfect WordPress Membership Plugin for creating and managing membership websites.
It gives you complete control, allowing you to build influential sites with unique content access that your customers will love! The premium plugin costs only $149.
MemberPress will help you build astounding WordPress membership sites, accept credit cards securely, and sell online courses.
Memberpress is an easy-to-use membership plugin that lets users pay for access to the content on your website with their member login immediately after signing up!
Read Our MemberPress Review to learn more about MemberPress.
Choosing between Restrict Content Pro & MemberPress ⚡️
The MemberPress membership plugin is comparable to the best of its kind. MemberPress is on par with Restrict Content Pro when comparing features and functionality.
It also has its strengths. For instance, Restrict Content Pro doesn't allow you to create membership pricing tables, while MemberPress does.
While Restrict Content Pro costs only $99, the full-featured MemberPress edition costs $399 and $599 for the first and subsequent years. MemberPress licenses start at $179/$279, even for the most basic plan.
You should also take a look at MemberPress if you have the budget for it. However, Restrict Content Pro is a better option if you're trying to save money.
FAQs Related to Restrict Content Pro Review
👉Do SSL certificate needed with RestrictContentPro?
SSL Certificate needed for the member to get a sense of confidence on your website but RestrictContentPro functioning does not require SSL Certificate, To integrate payment gateway SSL is needed whether you are using Stripe, 2checkout, Paypal, or any other platform and eventually large web & mobile traffic is switching to HTTPS so SLL is needed.
👉 Can I login my RestrictContentPro account using social media details ?
The answer would be NO. RestrictContentPro does not have such a feature to log in or create your account using your social media details. However, it is compatible with WordPress social login, which can be used for RCB.
How can I use two-factor authentication for RCP?
RCP Plugin does not offer this feature. Still, it can be done using Google Authenticator plugin; just install the plugin, activate it, and your two-factor authentication will be active.
👉 How long does it take to set Restrict Content Pro up?
It takes around a minute to download, install, and activate Restrict Content Pro. It will take an hour to set up the essentials of your site after that. Expect to spend a significant amount of time customizing the appearance and feel, as well as adding landing pages, quality-of-life elements like acknowledgment emails, confirmation emails and pages, reports, and other features.
👉 What is restrict content Pro?
Premium content delivered on time You can use Restrict Content Pro to easily charge for access to content that is updated frequently, such as a blog or podcast. Strong controls on what can be viewed Limit access to posts and pages based on a user's membership, their role in WordPress, and more.
👉 Does restrict content Pro work with WooCommerce?
Restrict Content Pro allows you to easily control who can view products and/or make purchases using WooCommerce, the most popular eCommerce plugin for WordPress.
👉 Is there a Restrict Content Pro lifetime deal?
There is a lifetime discount available for Restrict Content Pro; however, it is not prominently featured on the purchase page. The lifetime offer can be seen by clicking the link on this page; it is $749.
👉 Does Restrict Content Pro work with WooCommerce?
Restrict Content Pro does integrate with WooCommerce, that much is true. You can limit who can view and/or buy things with this. You can also give some or all of your membership levels exclusive member-only WooCommerce discounts.
👉 Is Restrict Content Pro free?
Restrict Content has a free version, however, I don't think most websites should use it. Simply presume that you'll require the premium version.
Conclusion: Restrict Content Pro Review 2023: Should You Try It? 💥
So, Restrict Content Pro is a full-featured, powerful membership solution for WordPress and one of the best in its class. It sports many powerful tools and features here and there that make content restriction for members very effective.  
Apart from some minor flaws, the tool's overall performance is commendable. The plans are priced comfortably to suit your pocket, and discount coupons are in the core plugin.
These Discounts can be either a percentage or flat amount and include the option to allow use for any level or just one specific group. You can also create trial and free membership levels with Restrict Content Pro.
If you are looking for a reliable, cost-effective, and powerful membership plugin with secure content restriction, then Restrict Content Pro is one plugin you must try.