Secockpit Review
Pros
Keyword Research at Warp Speed
SEO Campaigns Kept on Track
Superior Keyword Analysis Data
Find the Most Valuable Keywords in Just Seconds
Find More and Better Ones than Your Competitors
Optimized for Mobile Use
Find more and better keyword opportunities than your competitors
Step by Step SEO Task Projects
Special Bonus: RankTracker (SECockpit Pro & Up)
Ranking for all Countries and Languages
SECockpit is one of the many online business and website planning tools that you can use to build an online business. After testing SECockpit for a month, I found that the UI offered by this software covers amazing features as compared to other similar software. It was totally worth value for money to me. And this is one I wanted to share SECockpit Review with all my followers.
In this review article, I will discuss the main features with the pros and cons of SECockpit. I liked some interesting things about it as well as some unique features that you will not find with other keyword research tools. If you're thinking about buying it, read the article to see if this product can help your business increase traffic and revenue, or product is worth your money or not.
SECockpit Discount Promo Coupon (Save Upto $361/year )
Choose Yearly Plans & Save Upto 361$/year
Check out SEcockpit Detailed Review 2020
Features of SECockpit
1. Keyword Research
Keyword research is the main attraction of SECockpit. I found many aspects of this tool interesting. First, it was fast compared to other tools I used before, with SECockpit you save hours of time.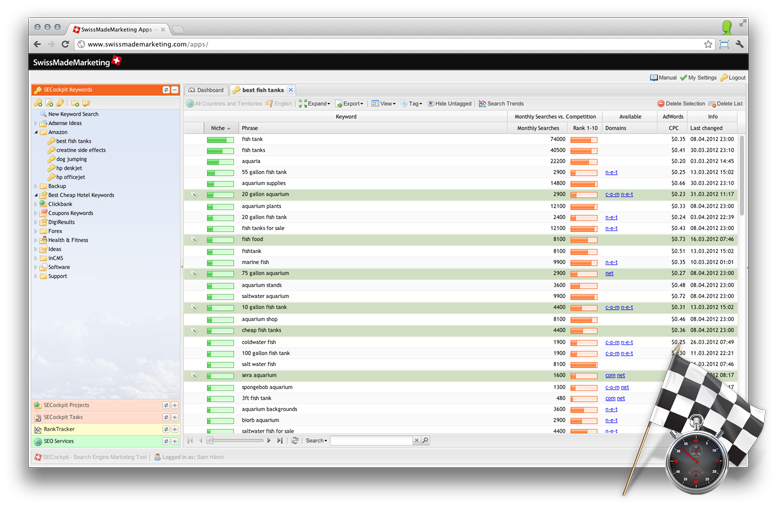 The good news is that SECockpit runs in the cloud and has huge computing power. The result is that you return up to 200 fully processed and analyzed keywords per minute.
Other comparable keyword tools, such as KWFinder, typically take between 1 and 2 minutes per keyword research, depending on the speed of your Internet connection. SECockpit always runs at full speed, regardless of your internet connection.
2. Keyword Filters
I like that you can add/remove filters manually after the keyword search. When you have completed a full search, you can adjust the results to show only traffic or competition above or below a certain threshold. This makes it easier to reduce the keywords of high traffic and low competition without having to search for hundreds of results.
However, they do not facilitate the use of this keyword filter!
There is no way to know that there is a filtering system unless you accidentally click on the section that opens the menu. There is no tag or link called "Filter". Moreover, if you are not browsing through the current statistics, there is nothing to indicate what the metrics are. Since the traffic and competition are displayed as a bar chart, there is no way to easily determine what value is "high" for that set of keywords.
SeCockpit Honest Review Tutorial Discount Coupon (Save $361/year )
Visual Traffic VS Competition
Once you've got all the above information, you can quickly bring the keywords with the visual traffic graph and competitive statistics into perspective. Viewing 50 color bars is much satisfying than looking at 50 numbers!
The domain finder is a useful addition to this tool! If you're looking for a rich keyword and non-competitive domains, you can easily find them. In my experience, the change of ownership is not as good as it was before, but I'm sure some people still make money. This feature allows you to buy good domains, create small niche sites, and then sell them at a great price.
3. SERPs Analysis
You may have seen this feature in other keyword research tools such as Mangool and KWFinder. A graph shows Google's top 10 results showing your competition. The difficulties you encounter in classifying also show you how to overcome a situation. For example, consider a website with weak domain authority, but strong page authority due to backward links. You need to focus on getting links to get around them. In fact, Swiss Made Marketing also offers a backlink spy tool that allows you to copy and enhance your link profile.
A frustrating thing with this tool is that you do not have any automatic box to enter a keyword and to check the SERPs. You must do a full keyword search and then click on a single keyword. In the meantime, this tool creates new tabs in the application. Again, this is a cumbersome interface that you need to get used to.
4. Keyword Spying
Although there is not any specific term called "keyword spying" in it, when you enter a domain name in the "keyword search" section, keywords appear on the site. I do not know if the tool reads the website to determine the most commonly used phrases. However, I have checked a few websites and I got very accurate details for the topics and relevant keywords.
However, this is not a "true" keyword spying tool because you do not get data about which phrases actually have a ranking or do not show traffic analysis. For more keyword details, you need to go to SEMRush.
5. Rank Tracker
The Rank Tracker in SEcockpit is interesting and will really improve your business. This is also helpful on a business level especially when creating and selling a website or doing SEO work for clients.
For a single user, it can be fun, safe and motivating as your rank increases. They chose a good way to display ranks. This tool displays exact classifications for the keywords.
6. Keyword Analysis
With SECockpit you can access to the best and most comprehensive SEO data available in the market. You can run a full competitive analysis for each and every keyword you enter and never rely on lower or misleading "estimates". There are no "competing page numbers", no "Intitle" or "Inurl" searches and no other "competition" of competitive scores.
Each keyword displays a complete analysis of the top 10 most relevant pages currently rated for that keyword, including authority, page optimization factors, number of backlinks, and more.
7. SECockpit SEO Features
SEcockpit is the icing on the cake, helping you to use your keywords. You can easily create campaigns where you can manage, track, and enhance your SEO projects over time.
To keep track of your SEO activities, SEcockpit automatically creates a checklist based on your specific tasks.
This will help you manage your SEO workload in a more organized (and less stressful) way.
8. Backlinks Analysis
SEcockpit  Backlinks:
Now using SEcockpit you can easily uncover the backlinks of your competitors easily and effectively. We all know that scraping the competitor's backlink data is not that easy and we can't do it manually without using any tools. But here with the help of this tool, you can scrape your competitor's backlinks data easily.
Search for backlinks instantly.

International: for all countries and languages.

Top and unlimited backlink analysis data.

Find the most valuable backlinks in seconds.
So let's find out what featured they are actually offering:
Backlinks Search By Keywords:
Getting data of the backlinks of some competitors is a good thing, but it's even better to know the most valuable backlinks from the top 10 to 100 sites for a particular keyword. And now you can do that task with the of this tool in seconds.
That's exactly what SEcockpit offers. With just a few clicks, this tool shows you the best backlink options for specific keywords of your choice. As with SEcockpit, the results appear in clear columns and can be classified and filtered as desired. The best part is that anyone can import that data easily in any desired format.
Detailed Backlink Analysis:
In seconds, BacklinkSpy provides a large amount of valuable data for all of the sites. This data actually includes information such as the title of the page, the status code (for example, 301 – Continuous redirection), the page rank, the domain authority, the authority of the page, the number of backlinks relevant to SEO , the number of links that point to a website (outbound links), etc.
So here you're actually getting all kind of data by yourself without putting any extra efforts. And By the way, now you can say goodbye to the complicated scraping tools that are very complex to operate and not reliable.. BacklinkSpy combines all this into a single tool that makes it less expensive than traditional backlink analysis tools in the market.
The Comprehensive Training Material Is Included:
The best part about this tool is that it also offer E-books, video tutorials, and web-based seminars are also available for your training. Basically, all these things are included in the price and simply allow you to make the most of this tool. For technical questions, you can always open support tickets and also use their Facebook groups to resolve your issues right away.
What Top Influencers speaking about SEcockpit:
SECockpit Pricing
Let's discuss the pricing in this SECockpit review.  You can choose between three different subscription plans, each with functions that meet different requirements.
For individuals with less demanding keyword research needs, such as individuals or small website owners, the personal plan may be ideal. This baseline costs $ 40 a month or if you choose the annual payment method, $ 339 a year.
Subscribing to this package gives you 10 searches per day and the ability to get keyword ideas only through AdWords. In addition, all the features of this plan are quite disappointing, especially as you assume that you will pay $ 40 for this limited function.
The following two plans offer more features, but the cost is still a bit high.
The SECockpit Pro Plan costs $ 80 per month or $ 599 per year. This gives you 50 searches per day, the ability to extract keyword ideas through AdWords, suggestions and related searches, up to 20 projects, and up to 50 keywords and rankings. for all countries and languages in RankTracker.
For those who are really serious in keyword research, the agency plan costs $ 120 per month or $ 899 per year. This will give you an unlimited number of daily keyword searches, keyword ideas about AdWords, suggestions and related searches, unlimited projects, PDF reports, empty tags, and more.
You can analyze 100 keywords, eliminate keywords between countries and languages, city rankings, download PDF reports and include white tags in RankTracker.
Although the prices of SECockpit are a bit high, they offer a money back guarantee for your peace of mind. If for some reason, you feel that you are unhappy with the performance of the Keyword Research Tool, you can fully refund your money in the first 30 days without asking questions.
Why Is SECockpit The Ideal Option?
You do not have to do this step as you have done before. No waiting time, all the information about the competition has been compiled already.
Now, you can easily rule out the keywords you do not want to see, on the basis of factors like competitiveness. For example, you can filter your search for every keyword which:
Is easier to rank on first page and on position # 1, 2, or 3 (not many keyword tools can do this)
Has more than 500 searches per month
Does not have Amazon pages in competition
contains the main niche word say "health, tech, beauty"
is priced over $ 1 on Adwords
You immediately get a list of keywords useful for you. The exact filter criterion depends on you and the filter selection is large.
Option for sorting is also available which allows you to sort by one of the contest criteria. I do not know any other keyword tool that can do this.
SECockpit works differently than other keyword tools
SECockpit review will show you how it has solved the two problems that most people (all?) suffer from. Other keyword tools.
Reliability of the difficulty criteria for keywords.
Extensive manual work during or at the end of the process to find the right keywords that you can really use.
SECockpit Benefits
You now know what SECockpit can do for keyword searches. Although this has a big impact, you still need to carefully check that it is the right tool for you.
Here you will find the renowned SECockpit features.
1. Competitive data of keywords and analysis
In fact, a lot of keyword research and SEO experience is required to understand the raw data.
It's a lengthy and slow test that can keep you stuck while your competitors continue to build links at full capacity.
That's why SECockpit does all the work for you. In particular, niche and competitive values significantly speed up the selection of keywords.
In addition to comprehensive competing keyword analysis, SEO integration is a great feature that makes it easy to turn data into actionable steps.
2. Fast results
How can a keyword search help your SEO lightning fast?
Simple: SEO teams can be productive from day one.
SECockpit does not cut corners and, in spite of the speed of execution, offers a detailed analysis of the keywords.
As a result, when you move on to other activities such as linking and outreach, you will not be pushing for time.
3. Multitasking
It can be argued that part of a visual interface is reduced to personal preferences.
This is a valid point, but in terms of interface capabilities that affect productivity, SECockpit is one of the best options available.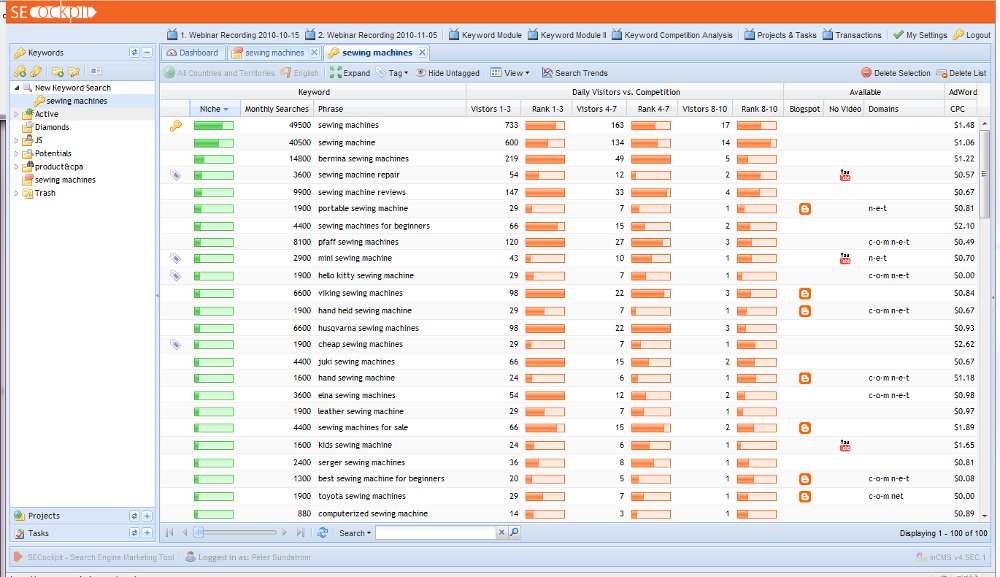 This is something people often take for granted with their keyword research tools. However, with SECockpit, the Control Panel is designed to seamlessly switch between multiple activities simultaneously.
Instead of reloading the entire page during a keyword search, SECockpit starts the section on a new tab.
The smooth and glitch-free interface also facilitates navigation on the platform.
4. Keyword search with ease
Another feature of SECockpit is that you can search for keywords from the beginning. All you have to do is specify your preferred keyword sources, be it Amazon, YouTube or Google.
While it's understandable that you want to keep Google's keywords, exploring other markets can lead to incredible placement opportunities.
In this way, you can find profitable keywords on other platforms that may be overloaded with Google.
Limitation Of SECockpit
After all, no online marketing tool is perfect, and SECockpit is no exception.
I would expect that this is the complexity of the tool, which is an obstacle for new users. However, as with most modern keyword research tools, the skill level is low.
What can make a bad choice, however, would be the cost.
SECockpit Application
The keyword for the SECockpit tool is web-based and therefore compatible with all existing operating systems. It also has the mobile app SECockpit, which is useful everywhere. The limitation here is that it's only available on iOS. Not on Android and despite the great market opportunity.
The application is designed so that everything you do on your phone is instantly available on your desktop.
As you've also noticed, unlike desktop or laptop, the application is limited to what you can do. You can still do a lot on the phone on your desktop or laptop.
Pros
Faster Than Most of the Keyword Research Tools in the market
No Installation Required
Optimized for Mobile Use
Solid Keyword Research Functions
It's web-based, which means you do not have to download anything.
There is an application for this.
Everything you do in the mobile app is immediately available on your desktop. That's why it syncs well.
A good word search works better than a little.
It contains many tutorial videos to get you started.
You can get up to 200 fully edited keywords, but not at a very good speed.
Many interesting features.
30-day money back guarantee. If you are not satisfied, you can request a refund.
It comes with free software (Rank Tracker). This software costs only $ 99. I think it's a good deal, right?
They have good customer service and support, but you need to be ready to find the right channel for quick support.
They also have a support system for sending tickets for each request.
Cons
What SECockpit Users Say About This Software: SECockpit Reviews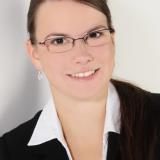 aufgesang.de
«As keyword research is such a critical part of internet marketing, I like to use various tools to help me find me great keywords. I've been using SECockpit since it was first released and it is by far and away the most comprehensive, accurate, fastest and easy to use keyword research tool I've ever used.
I think the one thing that sets SECockpit above other keyword research tools is the way SECockpit calculates the competition. Pretty much every other keyword tool I've seen relies on Google for all its information and competition scores. As we well know, some of the metrics gained from Google are either incorrect or incomplete. SECockpit uses a much better and more accurate method of gauging competition.»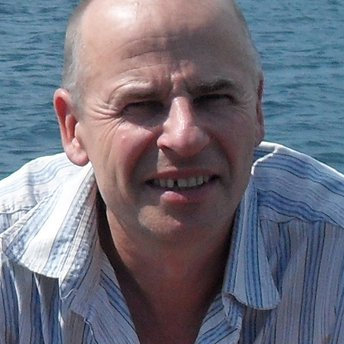 nzseo.com
«I have studied keyword research for many years now and have used just about every tool out there. Some are good but there is nothing that comes close to SECockpit. Using SECockpit has been a turn around for our business where we previously spend a lot of time on keyword research and were still not certain we now have a solution that is fast, simple to use and very reliable.
I use SECockpit every day and absolutely love it.»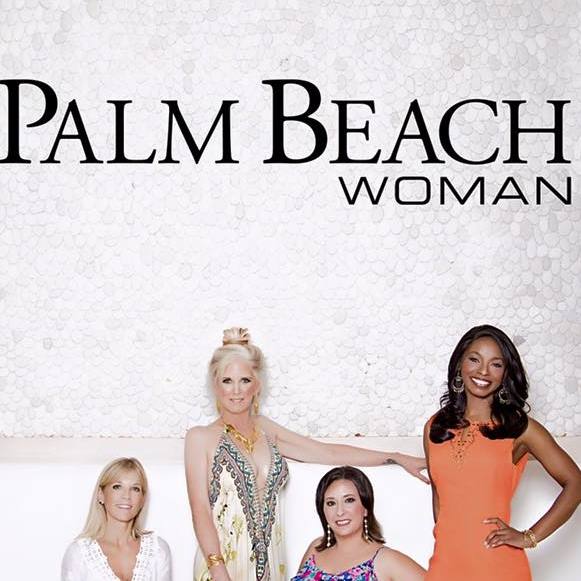 Nancy Reagan
CEO Bella Reina Spa
BellaReinaSpa.com
«I live & breathe SwissMadeMarketing. I don't make a "business decision" or write a blog post or a web page without consulting it.
Recently we added medical spa services to our website – www.BellaReinaSpa.com and every page was named using SECockpit.»
Conclusion: Secockpit Review 2020 Discount Promo Coupon (Save Upto $361/year)
If you're serious about finding the most profitable keywords which rank high on search engines, this SECockpit review is urely going to help you. This is one of the fastest tools in terms of search results. It has a very useful keyword search and competitor analysis features.
There is even a mobile application that allows you to work without problems on the go. Prices are a little bit expensive, but for those looking for a tool that focuses on finding great keywords and competitive analysis, SECockpit could be the solution you are looking for.
Have you ever used SECockpit for your business? What's your experience please share your SECockpit review in the comments below.
if you really enjoyed this post please share this post to your friends so they learn something new and grow in digital marketing. Your valuable comments are oxygen for me.
SHARING IS ♥️