Welcome to our in-depth Selzy Review for 2023, where we embark on a journey to explore the world of email marketing solutions.
In today's digital age, effective email marketing can make or break your business.
Selzy has emerged as a contender in the competitive landscape, claiming to be the top solution for marketers looking to enhance their email campaigns.
But, as with any critical business decision, it's essential to separate the promises from the reality.
Join us as we dissect Selzy's features, performance, and user experience to determine whether it truly deserves the coveted title of the top email marketing solution in 2023.
What Is Selzy? 🌻
Selzy is an intelligent email marketing platform that offers personalized recommendations to optimize your email campaigns for improved deliverability.
With Selzy, you can import your contacts or transfer data from another email service provider to create your email campaign. 
The platform provides click maps, aggregated reports, and key metrics to monitor campaign performance.
Selzy offers over 100+ goal-oriented templates and a drag-and-drop email builder to create email campaigns in three simple steps. 
Selzy rates every email and provides personalized tips to improve deliverability and optimize your email size.
The platform analyzes text, links, images, file sizes, and attachments to spot errors affecting campaign performance.
You can collect leads on your website with Selzy's responsive sign-up forms and customize opt-in forms with their drag-and-drop form builder. 
With Selzy, you can send up to 15,000 emails per month for free using the bulk email service or ramp up your campaign with their SMTP API.
And if you need any help, Selzy's support team is available 24/7 via live chat, email, or phone.
Selzy offers tailored recommendations and goal-orientated templates to help you create email campaigns that deliver results and send the right message to your audience.
Selzy: Best Features
Below are the 6 key features of Selzy:
1. Email Builder:
If you're looking to create beautiful emails without needing a designer or HTML experience, Selzy's free email template builder is the perfect solution.
With ready-to-use modules (rows) and a drag-and-drop interface, building the perfect email is as easy as playing with Lego blocks.
In addition to the user-friendly interface, Selzy offers 100+ responsive email templates designed by experts to fit all kinds of businesses and causes, from events to big sales to webinars.
And with over 300 GIFs and stickers from GIPHY and 500k+ free stock images from Unsplash, Pexels, and Pixabay, you can set the mood and create the vibe you want for your email.
But Selzy doesn't stop at just visual elements – they also offer features like a customizable countdown timer for limited offers, and the ability to add videos from YouTube or Vimeo.
To take your email game even further, Selzy's personalization tool allows you to send more targeted messages to get closer to your customers.
And with email segmentation, you can divide your audience into segments and send the right message to the right people.
Plus, with email automation, your emails will always be working for your customers, even when you're not.
So why spend money on a designer when you can build beautiful emails for free with Selzy's email template builder? Try a free demo today with no registration required.
2. Bulk Email Service: 
Selzy offers a free bulk email service that allows users to send up to 15,000 messages a month for free with a 99.8% delivery rate.
With Selzy, users can create personalized email campaigns using an intuitive email builder with 100+ templates, 300+ GIFs and stickers from GIPHY, and 500k+ free stock images from Unsplash, Pexels, and Pixabay.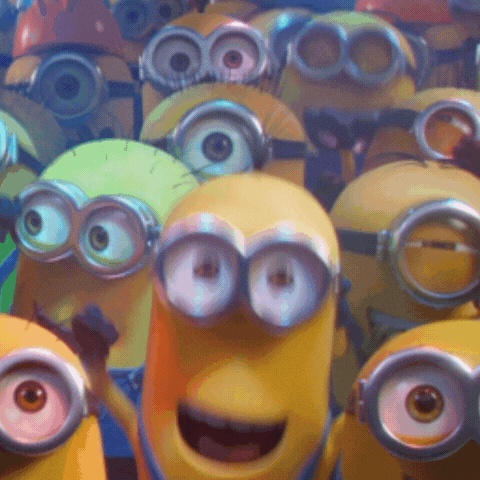 The service also includes automation tools that can be used to welcome new contacts, remind them about abandoned carts, and send birthday discounts.
Users can segment their contacts using 70+ criteria.
And personalize emails by adding the recipient's name to the subject line and ensure compliance with GDPR and Consumer Protection Laws. 
In-depth analytics are provided to help users study the performance of their campaigns, and A/B testing can be used to test what works best.
Finally, Selzy provides tools to help users grow their email list, including embedded forms and pop-ups.
3. Personalization Emails:
Email personalization is an effective way to increase engagement and conversion rates in your email marketing campaigns.
By tailoring your messages to individual recipients, you can make them feel special and show that you care about their interests and preferences.
This can result in higher open rates, click-through rates, and fewer unsubscribes.
To personalize your emails, you can segment your customers into different groups based on their age, income level, and interests.
You can also use merge tags to add specific names, cities, titles, dates, and more to your emails.
Sending triggered emails in response to customer actions or special events like birthdays & abandoned carts can also be an effective way to increase engagement & conversion rates.
Additionally, sending personalized email campaigns at the right time for your subscribers can help ensure they read your messages.
To take your email personalization even further, you can automate your messages using a sequence of automated emails, from a welcome message to shipping details.
Finally, testing your approaches through A/B testing and sending different email versions can help you find the best strategy for your audience.
4. Email Subscription Form:
Email subscription forms are an effective way to grow your email list and connect with potential customers.
They allow website visitors to subscribe to your newsletter or email updates easily and can be customized to match your brand and website design.
Selzy offers a visual builder for creating email subscription forms that require no HTML or CMS experience.
With 25+ templates, you can quickly create a stunning form that looks great on any screen, whether on a desktop or mobile device.
In addition to pop-up signup forms, Selzy also offers embedded signup forms that can be easily customized with a drag-and-drop builder.
Once your form is set up, you can automate emails based on your subscribers' preferences and create stunning emails with Selzy's visual email builder.
5. Popup Subscription Forms:
Popup subscription forms are a great way to quickly collect contacts and grow your audience.
Pop-ups perform three times better than embedded subscription forms on your website, making them a powerful tool for converting website visitors into subscribers.
With Selzy's popup creation tool, you can create a stunning popup that fits the needs of your business.
Choose from various templates and edit colors, fonts, and buttons to align with your brand.
The tool will guide you through creating, personalizing, and tracking your popup.
Tailor your pop-up display conditions to user behavior on your website, location, and device type to ensure maximum impact.
Analyze the number of pop-up displays and how many people left their contacts to refine your strategy.
Once you've built your list, reach inboxes fast with Selzy's transactional emails tool.
Divide your audience into segments for more opens and higher click-through rates with Selzy's segmentation tool.
Test what works best with A/B testing to optimize your email campaigns.
Creating a popup subscription form only takes a few minutes, and with Selzy's easy-to-use tools, you can convert visitors to subscribers like a pro from the start.
6. Email Analytics:
Email analytics is a tool that helps businesses analyze their email campaigns to improve their conversion rates.
This tool provides insights into the performance of email campaigns, such as delivery rates, open rates, click-through rates, and unsubscribe rates.
It also offers data on the best-performing devices and send times and allows users to integrate with Google Analytics to track sales.
With email analytics, businesses can identify their subscribers' preferences, optimize their messages to increase engagement, & find areas where they can improve their campaigns.
It also provides tools for A/B testing, evaluating audience link metrics, and creating triggered emails.
Selzy's email analytics tool offers a variety of features, including basic metrics, click maps, aggregated reports, and campaign dynamics.
Users can evaluate their audience through link metrics, track UTM tags, and analyze past campaigns to improve the results in the future.
By using email analytics, businesses can gain valuable insights into their email campaigns and make data-driven decisions to improve their conversion rates.
Selzy Review: Pricing & How To Sign Up? 💰
Step – 1: Go to the Selzy website and click 'Pricing'.
Step – 2: Scroll down and choose the plan.
Step – 3: Fill in the email address, check the box, and click 'Continue'.
Step – 4: Fill in a password and click 'Sign up'.
Then confirm your email id. Fill in a few more details, and you will reach the dashboard. Selzy prices are quite affordable. 
Pros and Cons: Selzy Review
| | |
| --- | --- |
| Pros | Cons |
| Affordable pricing plans | Pricing may be high for small businesses |
| Comprehensive analytics dashboard | |
| Advanced automation options | |
| Responsive email templates | |
| Google Analytics integration | |
| User-friendly interface | |
Conclusion: Selzy Review 2023 🏁
In conclusion, our comprehensive Selzy Review for 2023 has provided valuable insights into the capabilities of this email marketing solution.
Selzy has proven itself to be a powerful tool, offering a range of features to streamline your email marketing campaigns.
However, the ultimate determination of whether it is the top solution depends on your specific needs and preferences.
As you embark on your email marketing journey, consider the goals of your campaigns, your target audience, and your budget.
Selzy Review 2023 has equipped you with the information needed to make an informed decision in the dynamic and ever-evolving world of email marketing.
Whether you're a small business owner or a seasoned marketer, Selzy may just be the key to unlocking new levels of success in your email marketing endeavors.