In the ever-evolving landscape of affiliate marketing, the SendPulse Affiliate Program stands out as a beacon of opportunity for marketers and entrepreneurs.
Welcome to our comprehensive guide, "SendPulse Affiliate Program 2023: The Ultimate Breakdown."
Whether you're a seasoned affiliate marketer or just exploring new avenues to boost your income, this article will delve deep into the intricacies of the SendPulse Affiliate Program.
From its features and benefits to tips for maximizing your earnings, we've got you covered.
Join us on this journey as we unveil the key insights you need to harness the full potential of the SendPulse Affiliate Program.
What is SendPulse? 🏡
SendPulse is a comprehensive marketing platform that empowers businesses and marketers to connect with their audiences effectively through a variety of communication channels.
This all-in-one platform offers tools for email marketing, SMS marketing, web push notifications, and chatbots, making it a versatile choice for reaching customers across different channels.
SendPulse's user-friendly interface, automation capabilities, and advanced features, such as personalization and A/B testing, make it a valuable asset for both small businesses and large enterprises.
Multiple marketing services are combined in SendPulse's platform to maximize conversion rates.
Features of SendPulse
Multi-channel email marketing automation software that allows you to:
1. Use multiple marketing channels at once!
With a single platform, you can reach your audience via a variety of channels such as email marketing, Viber, SMS, web push notifications, and Facebook chatbots.
2. Autoresponders
Different types of messages can be sent separately or as part of an autoresponder.
3. Automation 360
By using Automation 360, you can send trigger emails based on your customers' actions.
4. Lead Generation via Subscription Forms
Your business can collect leads by creating subscription forms.
5. Integrations with 40+ Different Apps & Services Providers
Our email marketing platform includes 40+ integrations such as PayPal, Salesforce, Shopify, Amazon, Zapier, HubSpot, WooCommerce, etc.
6. Statistics Graphs & Analytics Reports
Graph and analyze statistics about your email newsletter, including open rate, geographic statistics, click-throughs, bounces, device statistics, and more.
How does it Work?
Your unique link will appear after you register, which you can use to invite friends, colleagues, and partners to use SendPulse.
Each person who accepts your invitation will receive $50 off their five first payments, and you will get $50 as a bonus added to your account. It's a win-win situation.
By inviting more friends to use the service, you will receive more bonuses. This is unlimited!
SendPulse Customer Review 🎯
Do You Need SendPulse?
Recommended when –
1. Capturing & Managing Customer Leads in One Place
Websites and social media can be used to generate leads in multiple and effective ways.
As a result, one is forced to purchase services from different platforms! With SendPulse, you can send bulk emails, SMS, and automate your Facebook interactions with a chatbot under one roof using web push, SMS, and web push.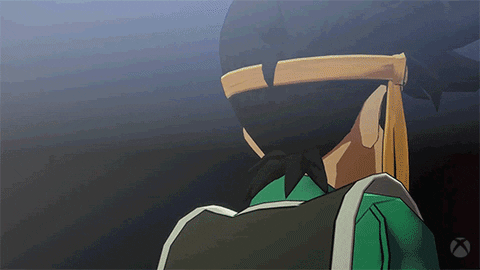 2. You have an eCommerce Website
If your business is eCommerce-related, SendPulse offers integrations including:
OptinMonster – register your visitors on your website with opt-in forms, and SendPulse will send them to your mailing list.
WooCommerce – Segment users at various stages of their purchases and nurture them with emails through SendPulse.
Opencart – Keep your customers informed about new products with SendPulse integration.
PrestaShop – It is a free, open-source eCommerce platform that you can integrate with SendPulse to create emails for your subscribed audience by importing and exporting your mailing list.
In addition to WebAsyt, x-Cart, PayPal, Zapier, and cs.Cart, there are other e-Commerce integrations.
Pros and Cons of SendPulse Affiliate Program 🎭
| | |
| --- | --- |
| Pros | Cons |
| Generous commission rates | Limited promotional materials |
| Multi-tier affiliate structure | Payout threshold may be high for some |
| User-friendly dashboard | |
| Variety of marketing materials | |
| Regularly updated resources | |
FAQs on SendPulse Affiliate Program
📋 How to Manage Your SendPulse Subscriptions?
On the SendPulse platform, you can top up your account balance, pay for services, and manage your subscriptions. You can set up automated subscription renewals or pay for services manually.
📮 How Does the "Subscription" Pricing Plan Work and How to Cancel Autorenewal?
A subscription to a plan is an agreement between a user and a service, according to which the service organization agrees to provide the user with a set of services under the terms of the plan, and the subscriber receives the right to use the services and undertakes to pay for these services.
🎁 How to Pay for SMS campaigns?
There are no predefined pricing plans for the SMS service — the price is calculated based on your number of recipients, message size, sending route, and recipient country.
🏮 How to Work with the A360 Builder?
With Automation 360, you can implement CRM, EDU, web push notifications, chatbots, and email campaigns in a single funnel and set up a flow scenario to automate your communication with customers.
Conclusion: SendPulse Affiliate Program Review 2023 📣
As we wrap up our exploration of the SendPulse Affiliate Program in 2023, it becomes evident that this program holds immense promise for affiliate marketers of all levels.
Its user-friendly approach, competitive commission rates, and a suite of powerful marketing tools make it a standout choice in the world of affiliate marketing.
Whether you're looking to supplement your income or build a thriving affiliate business, SendPulse Affiliate Program provides the ultimate platform to achieve your goals.
So, don't hesitate to join this program and take advantage of the opportunities it offers.
With the insights gained from our breakdown, you're well-equipped to embark on a successful affiliate journey with SendPulse.