In 2023, businesses and marketers seeking to supercharge their communication efforts have found themselves at a crossroads, faced with the tantalizing prospect of a SendPulse Free Trial.
The question that looms large is, does SendPulse truly live up to its promise of a no-cost trial that unlocks its full potential?
In this comprehensive exploration, we peel back the curtain on the SendPulse Free Trial Offer, dissecting its features, functionality, and the tangible benefits it brings to the table.
Whether you're a seasoned email marketer looking to switch to SendPulse or a novice eager to explore its capabilities.
Our guide is your key to unveiling the deal that could transform your digital communication strategy.
Join us as we delve into the world of SendPulse Free Trial and discover how this opportunity can elevate your marketing game.
SendPulse Free Trial 2023 🆓
Benefits of SendPluse
There are many benefits of using SendPulse for your marketing campaigns. Some of these benefits include:
Segmentation: With SendPulse, you can easily segment your audience according to their interests, demographics, or other factors.
This makes it easier to target your messages to the right people, increasing the chances that they will be interested in what you have to say.
A/B Testing: Want to see which version of your email gets the best response? With SendPulse, you can easily create A/B tests to see which version of your message performs better.
This helps you to improve your marketing messages and get better results from your campaigns.
Ease of Use: SendPulse is easy to set up and use. You don't need any special skills or knowledge to start using it – just enter your email address and start creating campaigns.
Free to Start: SendPulse is free to start using. You can send up to 12,000 emails per month for free, so you can test it out and see if it's right for you without spending a penny.
Customer Testimonial: SendPulse Free Trial ♻️
My Personal Experience with SendPulse
I've been using SendPulse for a while and have found it to be a very powerful tool.
Its contact management and advanced segmentation features are especially impressive.
It's because they can help you find the right people for your campaigns and send emails that are more relevant.
SendPulse automates this process, which not only saves you time and money but also makes it more accurate.
It is because it uses a machine-learning algorithm instead of guesswork or manual data analysis.
Its wide range of signup forms also makes it easy to make opt-in forms that look good and are easy to use.
Overall, I've been very happy with SendPulse and would recommend it to anyone who wants to reach their audience in an effective way.
SendPulse Alternatives 🎀
EmailOctopus is a new email marketing platform allowing customers to send emails for less using the Simple Email Service in Amazon (SES).
It's a powerful solution that makes email marketing low-cost without losing scalability and delivery.
The platform provides a user interface which allows marketing companies to produce sophisticated HTML email and distribute it with only a few clicks to subscribers.
EmailOctopus also has reliable automation capabilities that help enterprises to build time-based drip email and onboard sequences.
It is an easy task to build responsive email marketing campaigns with the outstanding set of email marketing templates.
In addition, through unique Zapier integration, EMailOctopus combines more than 500 products and services.
Some of its main characteristics are powerful automation, responsive templates, real-time analyses and compliance with the GDPR.
EmailOctopus is a powerful email marketing platform trusted by more than 25,000 companies worldwide.
Moreover, EmailOctopus offers customised, host formats that allow marketers to easily create their list of subscribers.
The solution does not require any coding or complex integration to collect online email addresses to expand your base.
This enables vendors to use a WordPress plugin or a built-in EmailOctopus form to gather information on visitors' websites. It's done without having to write a single line code.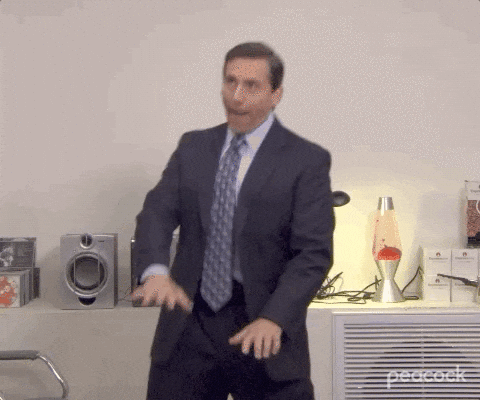 Sender.NET is an email marketing platform used by millions of businesses all over the world to send strong and successful email campaigns, and convert them into paying customers.
Thanks to its easy drag and drop interface, the creation of professionally designed emails is breeze. Without any HTML skills, you can easily design amazing emails.
Sender.NET comes with a large library of pre-built email templates that you can use or customise with your own photos and custom components for a more personalised feel.
With the click of a button, you can quickly upload your items into your emails to properly promote your offerings.
Mobile platforms are also ideal for your emails.
That means your recipients may read your messages and marketing information on their smartphones and tablets whenever and wherever they choose.
Sender.NET is an easy-to-use email marketing solution that comes with all of the tools and features you'll need to design and send the perfect emails for sales and marketing.
Its drag-and-drop email editor allows you and your team to create elegant, appealing emails in seconds, and you don't need to be an HTML expert to do so.
Comparing SendPulse with Competitors
When it comes to sending an email, there are a few things to consider.
SendPulse vs GetResponse
Autoresponder features-wise, GetResponse is ahead of the pack. Create a webinar or a sales funnel with its assistance.
When combined with SendPulse's excellent analytics, automation capabilities, and autofunnel, it's a match for the popular email marketing service.
While GetResponse is more expensive, its split testing features are greater. Even if you cannot afford it, we encourage you to give it a shot.
SendPulse vs. MailChimp
For larger enterprises, MailChimp is an excellent option. It has a wide range of creative tools and audience management options, making it a versatile platform.
However, SendPulse is a lot less expensive than that option. Better automation tools are also provided, which are critical for email marketing.
SendPulse vs AWeber
It's a tight race here. In comparison to SendPulse, AWeber offers more responsive layouts and an AMP tool.
However, the price difference between the two services is quite noticeable. In addition, its adaptability is lacking.
Its email marketing tools may perhaps be marginally superior, but this comes at a price… This is what it costs.
Whether or not you're willing to forgo some of AWeber's more expensive features is entirely up to you.
Pros And Cons: SendPulse Free Trial Offer
| | |
| --- | --- |
| Pros | Cons |
| Access to full range of features during SendPulse Free trial period | Limited trial duration, typically 14 to 30 days. |
| Opportunity to explore capabilities & interface without immediate financial commitment | SendPulse Free Trial may not include all premium features available in paid plans. |
| Helps users make an informed decision about whether SendPulse aligns with their marketing needs | |
| Risk-free way to evaluate the platform's suitability | |
SendPluse Free Trial Offer
Grab the SendPulse Free Trial Offer Now!
948 People Used
Only 42 Left
FAQs on SendPulse Free Trial
1️⃣ How to Сonnect a PayPal Account?
You can add a checkout button to message templates and accept user payments to your PayPal account. To integrate PayPal with SendPulse, you need to create a connection to PayPal, add an event to track and insert the ID for authorization in SendPulse.
2️⃣ How to Create a Custom User Role?
User role permissions allow you to allocate access rights to improve your teamwork and ensure data security. With SendPulse, you can use the existing roles or create a custom one with the specified permissions and access rights.
3️⃣ How Does the "Subscription" Pricing Plan Work and How to Cancel Autorenewal?
A subscription to a plan is an agreement between a user and a service, according to which the service organization agrees to provide the user with a set of services under the terms of the plan, and the subscriber receives the right to use the services and undertakes to pay for these services.
Conclusion : SendPulse Free Trial Offer 2023 📣
t email marketing features, SendPulse stands as a formidable contender in the competitive landscape of digital communication solutions.
The free trial not only allows us to explore its offerings but also allows to witness firsthand how it can boost engagement, drive conversions, & enhance your overall marketing strategy.
So, whether you're a small business, budding startup or an established enterprise, consider SendPulse Free Trial as your passport to a more effective, efficient, & impactful email marketing journey.
Don't hesitate; unveil the deal and seize the opportunity to revolutionize your digital communication efforts today.