SendPulse

Learn More

MailChimp

Learn More
$ Pricing
9.85
10
Best for

Automate your marketing and combine all delivery channels on one platform: email, web push notifications, SMS, Viber.

Mailchimp's all-in-one Marketing Platform helps small businesses market smarter so you can grow faster

Features

AB Testing
Auto-Responders
CAN SPAM Compliance
Customer Surveys
Drip Campaigns

AB Testing
Automated Publishing
Click Tracking
Conversion Tracking
Campaign Management

Pros

Easy to Use
Goo Customer Service
analysis instruments are helpful
login and registration are very simple
Automate your Marketing

amazing experience
better formatted email on mobile
User can store 2000 Contacts
tools are multi-channel
Budget Friendly

Cons

restricted to specific designs

No ability to manage a sales funnel
In the fast-paced world of digital marketing, staying ahead of the competition is imperative for success.
Choosing the right email marketing platform can make all the difference in your campaigns. Enter the SendPulse vs Mailchimp showdown for 2023.
These two marketing giants have been battling it out for supremacy, each offering unique features and capabilities that can significantly impact your marketing efforts.
In this comprehensive comparison, we'll dissect and analyze the strengths and weaknesses of both SendPulse and Mailchimp, helping you make an informed decision that aligns with your business goals and objectives.
So, if you're ready to unlock the power of email marketing, read on as we unravel the SendPulse vs Mailchimp dilemma.
What is MailChimp? 🌟
With MailChimp, you can create targeted email or ad campaigns that reach the right people at the right time.
With just a single API request, it can target your customers based on their behavior, preferences, previous purchases and also send a series of emails.
A MailChimp ad campaign can be promoted on Google, Facebook, and Instagram to reach a wider audience. You can access your sales, revenue, or any other report at any time, anywhere with its advanced reporting features.
Using the mobile app, you can create and send messages directly from your phone using intent-based templates.
What is SendPulse?
Using SendPulse, you can reach your target audience through email, push notifications, SMS, and Facebook Messenger.
You can also ensure your message appears in their email inboxes, on their phones, and on their social media accounts.
Furthermore, SendPulse software allows you to send transactional emails to your users via SMTP. Automated emails are sent to your users when they book, order, or subscribe.
By using the drag and drop editor, you can create adaptive emails using more than 130 free templates to create responsive email campaigns. Creating a database of users is also easy with SendPulse's subscription form.
Features Comparison ✨
SendPulse
Like Mailchimp, SendPulse provides a lot of features and could also serve as a CRM. A few of its features include:
A landing page that integrates with a payment system

Checks for spam and verifies emails in-built

Resend campaigns that have not been opened automatically

Rating of subscribers based on campaign engagement

Segmentation based on campaign fields and list fields

Sign up forms that can be embedded, pop-ups, or floating

Customer actions, subscriber activity, and custom events trigger automation workflows

Click maps, device types, and geostatistics are included in detailed campaign reports

Transactional email capability (using MailPoet or PHP Mailer is needed)

(At an additional cost) SMS marketing capabilities

A Facebook and Telegram push notification and chatbot builder

Android and iOS mobile apps are available

You can integrate CreateForm, WordPress, Opencart, and OptinMonster directly
As a multi-channel marketing automation platform and integrated CRM, SendPulse is a good choice for users.
Those needing only basic email marketing functions, however, might find the interface a little overwhelming.
Mailchimp
The email editor in Mailchimp allows you to customize the email content and graphics. You'll need to work harder to jazz up your emails if you're on the free plan since you only have access to basic templates.
Personalized content and autoresponders are made easier with Mailchimp's machine-learning approach to autoresponders and segmentation.
A customer's past behavior is analyzed by Mailchimp to predict how likely they are to purchase again in the future. These segments can be emailed directly to the customer.
In addition to automating time-consuming tasks, Mailchimp also creates workflows and maintains segments.
As customers meet the criteria for segmentation, Mailchimp automatically adds or removes them from segments. Whenever you send an email newsletter campaign, you don't have to sort your contacts manually.
Throughout the sales process, workflow templates can also be used to nurture customers.
Mailchimp provides campaign metrics through its reports. An email campaign to increase website visits can track the number of people who view product pages.
From the reporting dashboard, you can track the number of you run an email campaign to increase website traffic, you can track how many people view product pages.
Who is SendPulse for?
Thanks to SendPulse's easy-to-use setup process.
This software can cater to both experienced marketers who need to create complex campaigns as well as business users without experience in email marketing who want a quick and easy way to increase sales.
Who is Mailchimp for? ⚡️
Almost everyone knows about Mailchimp. The most common email marketing software for small businesses and solopreneurs tends to be Constant Contact – and for good reason.
I like how easy it is to use. In spite of its quirky and humorous nature, it is very easy to use and allows you to tailor your campaigns to your target audience's interests.
A small business can use it for free, but the cost rises as the email list grows.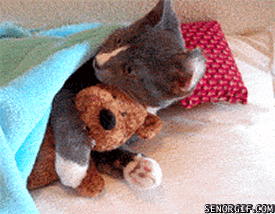 Pricing: SendPulse vs Mailchimp
You can buy more contacts in certain email marketing software programs, but they cost more. Upgrading your plan gives you access to additional features.
Mailchimp and SendPulse combine these two approaches.
SendPulse Plans 
Up to 15,000 newsletters can be sent absolutely free to your subscribers if you have fewer than 2,500 subscribers.

The first 12,000 emails of the SMTP service are free for you to test.

They offer free web-push notifications with SendPulse.

SendPulse Pricing
If You can choose from these types of accounts if you have more than 2,500 subscribers:
Bulk Email, SMS, and Web Push Pricing from SendPulse

A subscription-based payment that allows you to select the number of subscribers and emails that you need. Prices start at $9.85.

Every time you send a mailing, you will be paid. For 10,000 messages, it starts at $32.
Mailchimp Plans
Mailchimp also has a similar structure with one free and three paid plans.
Free plan:

Yes, but with a limit of 10,000 emails a month

Free trial:

No

Discount:

Not for private sector organizations, but nonprofits and charities receive a 15% discount

Starting price:

Free, but the least expensive paid plan starts at $9.99 for 500 contacts
A variety of pricing options are available for all sizes of businesses with Mailchimp.
The free plan is excellent value for the money, as it allows you to send 10,000 emails per month to up to 2,000 contacts. It includes a range of advanced features, including:
Stratification

Targeting based on behaviors

Landing pages

Using pop-up forms

Automating in a single step
It does not include advanced analytics or A/B testing, and it does not provide phone, email, or live chat support.
Pros and Cons of MailChimp 🙄
| | |
| --- | --- |
| Pros | Cons |
| Setup was a breeze with Mailchimp, which is super easy to use | Spam filters sometimes mark legitimate emails as spam. |
| It is very user-friendly and easy to use. | They terminate the relationship after I misunderstood how to use the platform because of spam |
Pros and Cons of SendPulse
| | |
| --- | --- |
| Pros | Cons |
| Designed for emails, SMS, and chatbots | Pricing options need improvement |
| Responsive email design for all devices | Free plans have limitations |
| Offers over 130 free templates | |
| Supports sales funnel optimization | |
| Automation 360 for trigger flows | |
| Event-based email sending | |
Customer Reviews 🥇
SendPulse
MailChimp
FAQs on SendPulse vs Mailchimp
👉 What payment methods do MailChimp offer?
We accept all major credit cards, PayPal, and (in select countries) direct debit. We also support transactions in a range of currencies.
👉 Can I buy email credits instead of a monthly MailChimp marketing plan?
Yes. If you send emails infrequently and prefer to pay as you go, you can buy email credits as an alternative to a monthly plan.
👉 How do I switch to a different SendPulse plan?
👉 What is the difference between SendPulse monthly subscription plans and pay-as-you-go plans?
Monthly subscription plans are auto-renewable, meaning that you will be charged for your pricing plan each month from the moment you activate it; Pay-as-you-go plans allow you to send a certain number of campaigns throughout the year. To send more emails, buy a pay-as-you-go plan again.
Conclusion: SendPulse vs Mailchimp 2023 😍
In the ever-evolving landscape of digital marketing, selecting the right platform can be a game-changer for your business.
The SendPulse vs Mailchimp showdown for 2023 has demonstrated that both platforms have their merits and cater to different needs.
SendPulse shines with its advanced automation capabilities and cost-effective pricing, while Mailchimp's user-friendly interface and extensive integrations make it a top choice for many.
Your choice ultimately depends on your specific requirements, budget, and goals.
As you embark on your marketing journey, remember that both SendPulse and Mailchimp have a track record of delivering results.
With this knowledge in hand, you can confidently select the platform that aligns perfectly with your marketing strategy, ensuring your campaigns reach new heights and drive the success you deserve.