SEO is the secret key to get higher ranks on major search engines like Google, Bing, Yahoo. We all are optimizing our sites and blogs according to the latest SEO trends and the search engine algorithms in order to higher rankings. Many of us prefer to go with SEO Agency and Freelancers to get the work done but more people like us do SEO on our own.
But wait! Is SEO is that simple? No! It is not everyone's cup of tea as in recent years we have seen a drastic change in search engine algorithms. In order to do proper SEO, we need the proper set of skills along with legit tools to rank our site higher on search engines. In this post, we have revealed an extremely powerful tool that will allow you to dominate the search engines and get on the top of the search results. In this post, we have featured SERPed Review 2020.
We know there are other tools that worth your money like the SEMRush, Long Tail Pro, Moz, Ahrefs but here SERPed is one of the legit tools that offers tons of extremely advanced features at such a reasonable price. So, let's start the most-awaited and trustworthy- SERPed Review In 2020 that includes all of the detailed insights of this amazing SEO tool.
SERPed FAQs
➡️What Is SERPed?
SERPed is a powerful and reliable Suite of SEO Tools. It comes with more than 44+ SEO Tools
❓Which One Is Better SERPed Or SEMRush?
Here both SEMrush and SERPed offer all-in-one SEO solution at one price. But at some point, SEMrush offers more advanced features than SERPed. Overall, SERPed also offers a variety of tools and features at such an affordable cost.
✅Does SERPed Offer Money Back Guarantee?
Yes! SERPed offer 30 Days Money Back Guarantee. After using, if you're not satisfied then you can get your money back within 30 days.
SERPed Review 2020: A Must Buy SEO Tool (Honest Review)
What Is SERPed?
SERPed is powerful and invite based SEO tool that fulfills all SEO needs. Basically, it is one SEO tool that comes at a reasonable price. And here it's not only about the price here, with SERPed you will be getting 42+ awesome features that will take your site rankings to a whole new level if they used properly. These features will help you in becomes an SEO expert in no time. Just power up your SEO business and rank your websites higher on all of the major search engines.
In one line if we define SERPed then "SERPed Is A Powerful Ninja Suite of SEO Tool: That Offers Services At A Reasonable Price".
Basically, this tool is made with continuous study along with the research of various SEO tools along with getting feedback backs right from the users and also the webmasters. Really, SERPed is an unbeatable SEO tool.
Here simply by using this tool you can find the expired domains, do your keyword research, finding quality backlinks, running SEO audits of your website along with many more things in a row.
SERPed will really make SEO easy for you as it comes with more than 45 advanced and powerful features that you can customize along with getting the desired result of your choice.
List of Tools Offered By SERPed:
Really, SERPed provides the all-in-one solution of SEO as it comes amazing features that we have listed above. Now we are going to explain each and every tool in detail and give detail insights. So let's get started here.
1) Keyword Research:
As we all know the importance of keywords as it plays a vital role when it comes to rankings. So here SERPed has created its own advanced Keyword Research Tool. Here this one is the ultimate Keyword Research tool right for all of the niche marketers with revenue calculator.
Now find a keyword is really very simple with this tool, as here you need to enter a keyword and bravo! Hundreds of keywords will be generated automatically in just few seconds. All of the keywords mainly contains the monthly search volumes, CPC, traffic value, number of the results on Google along with the trend graphs, competition level.
This tool is designed in order to save your hours of priceless time by providing the best and reliable keyword in few seconds.
2) Domain Research:
Now with the help of this tool, you can easily find out the strongest aged domains right for sale in any niche within few minutes. As here finding the expiring the expire domains is not really so hard but here analyzing them a little bit time-consuming. And here somehow if you are forgetting a metric you are really putting yourself at risk of buying a poor domain that may lose it link juice or it may be also getting de-indexed.
Simply get all of the amazing expiring domains in your niche before anyone else get it. Here this tools generally select the best domain names that are available right for sales. As here SERPed mainly scans after every 72 hours and present all of the latest expiring domains right to you.
Here these domains will help you in building the most powerful blogs networks that you can easily use to build the high-quality backlinks along with ramping up your search engine rankings.
3) Site Management
This one is the ultimate CMS for SEO. Simply manage all of your website right form a single and user-friendly interface. Now get rid of the spreadsheets as here SERPed comes with an all-in-one solution to manage all of your sites without any hassle, here you can manage your own site or the sites of your clients.
It would be great if all of your backlinks are active and indexed in Google. Now you don't have don't have to worry about all of them because here you are getting the "Backlinks Manager" that will take care of all backlinks related task in a super easy way.
With the help of this tool, you will be able to see the date on which you added the links, URL, the Moz Ranks, anchor text along with the domain authority and the page authority and the number of inbound and outbound links, social signals along with many more things in a row.
4) Rank Tracking
As we know, it all about the Alexa Rankings as it is the metrics that are used identify the trust mark of your website. As here SERPed mainly comes with a module that is called "Rank Tracking" that contains the cutting edge rank tracking tool that will help you track all of the ranking factors of your website. Now you can track all of the search engine rankings of any of the page right from the multiple locations in Google, Yahoo and Bing.
This tool mainly allows you to track the local rankings by the city for the multiple locations, here you will also get your Country Rankings.
Here SERPed has also created the manual-checking tool that mainly allows you to get rankings right for any of the URL or the site. The best part is that you will be notified when the results are ready so you can exactly know your position.
5) Client Acquisition:
Yes! SERPed will help you right with the Client Acquisition. Here the suite of the SEO tools mainly comes with a fast "Site Auditor Pro". Basically, the Site Editor Pro is a tool that helps you in creating the audit forms that you can easily embed right anywhere you want in order to give your users detailed reports and insights.
And here, do you know you will get this kind of tool for $50 to $200 but here you are getting it for free as here you don't have to pay any extra cost. Basically, Site Auditor Pro is one of the most powerful and the most flexible SEO Audit Tool right out there in the market.
Here with the "Site Auditor Pro" now you can customize your reports right with your logo and also the contact details along with your audit forms and also the emails.
6) Done For You:
Here SERPed comes with a tool called Social Exchanger- It is tools that mainly brings all SERPed member right together with the help of each other simply by exchanging the social buttons that include the Review and Ratings, Comments, Question, Connect along with many more things in a row.
It is not limited as it is a deregulated marketplace. SERPed also creates the leaderboards so the members who have created the most task and also have performed more actions could win the prizes. They also offer monthly prizes followed by the yearly prizes.
7) Backlink Explorer Tool
The quickest way to improve your ranking in search results and sales is to keep an eye on your competitors. You need to know the SEO strategies that you use, as well as your keywords, backlink strategies, and so on.
With your backlink exploration tool, you can quickly analyze all the sources that provide the most backlinks. You can also use these sources to get backlinks for your own websites. That's how it works.
If you clicked on your Backlink Explorer tool, enter one of your competitors' domains to see their backlink sources. And that's it. You will see a list of all the sources from which your competitors receive their backlinks.
If you want to get high-quality links from these sources, click on your TF option. All sources with the highest confidence flow are displayed.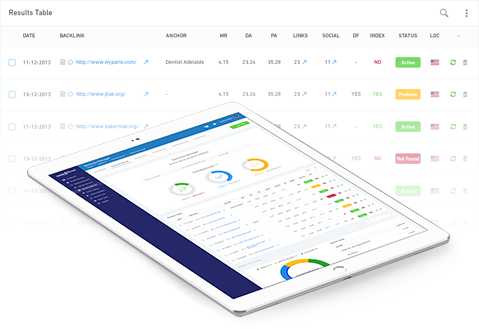 In addition, you can also analyze your specific keywords to find your spectrum of Moz data, traffic flow, and other important details. Here's how to use this tool to analyze your competitors' keywords to get a better idea of how you can translate them into SEO.
In the Keyword Search feature, click Keyword Analyzer, enter the keyword you want to classify by also entering your competitor's domain name. Then click "Analyze competition" to learn more.
You will receive the SERP rank, Moz rank, domain authority for that particular page, as well as traffic and trust tracking. Based on these factors, you can easily analyze the performance of your competitors in Google search results.
8) Other Tools
There are several other tools offered by SERPed and here comes the Link Indexer Pro- it is a tool that lets you send links to 3 different links indexing services. As there is no other way the search engines don't find and simply index your links right after you have submitted them right to the Link Indexer Pro.
Google Index Checker is another tool which is offered by SERPed as here this tool will let you see your links, as they are indexed in the Google or not.
Spintax Checker is another must-have tool that is offered by SERPed. With the help of this tool, you can easily spintax errors easily. Grammar Checker is another tool which is offered by SERPed as here Google always check the level of quality of your content.
List of other tools that are offered by SERPed:
Link Indexer Pro
Google Index Checker
Spintax Checker
Grammar Checker
Content Curator
Content Restorer
YouTube Tracking Tool: Want to know where your keywords are currently on YouTube? It's important to know where your keywords are if you want to generate more traffic from the second YouTube search engine.
The good news is that the SERPed tool has a YouTube tracking feature that makes it easy to find your keyword positions on YouTube.
Let's see how it works.
Click the section of your tools to find "YouTube Checker" in the segment.
Insert your video with its URL to see the keyword positions on YouTube.
You can easily find the location of your keywords as well as other important details such as a number of video views, likes, and you can also find out more about comments.
In the same way, you can track markets like Amazon to see your keyword and their data.
Site Backup Tool: Here SERPed clearly outperforms its competitors. I do not want to sound stupid writing this verbose review of SERPed, but none of the SEO tools currently provide site backup tools. If you want to back up your sites, you'll need to pay extra for tools like BackUpbuddy or your hosting services to make regular backups.
However, with this tool, you can easily add your site through the panel and create regular backups of your sites. To back up your sites, just go to your control panel and click Site Backups in the Site Administration Tools section.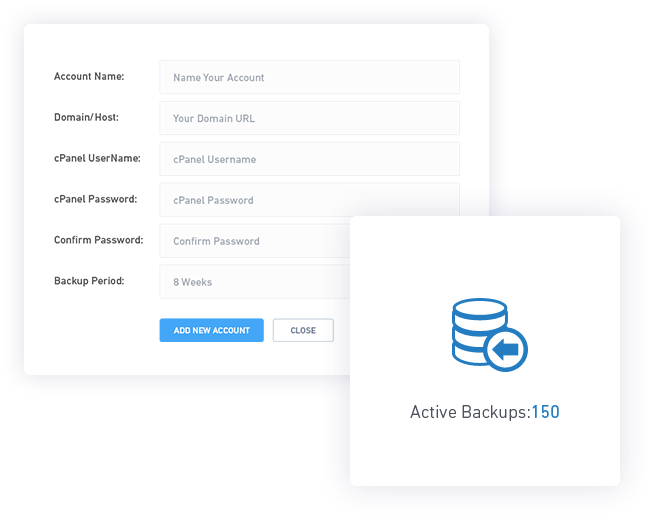 If you click on the "Add new backup" option, enter details such as hosting, Cpanel and password and choose the backup period of 1 week to 3 months. Now you are ready.
Get detailed SEO reports: Wondering how your website works and want to know all of your SEO-related reports? Do not Worry The SERPed tool does it all for you, with reports ranging from review reports to website audits and keyword searches.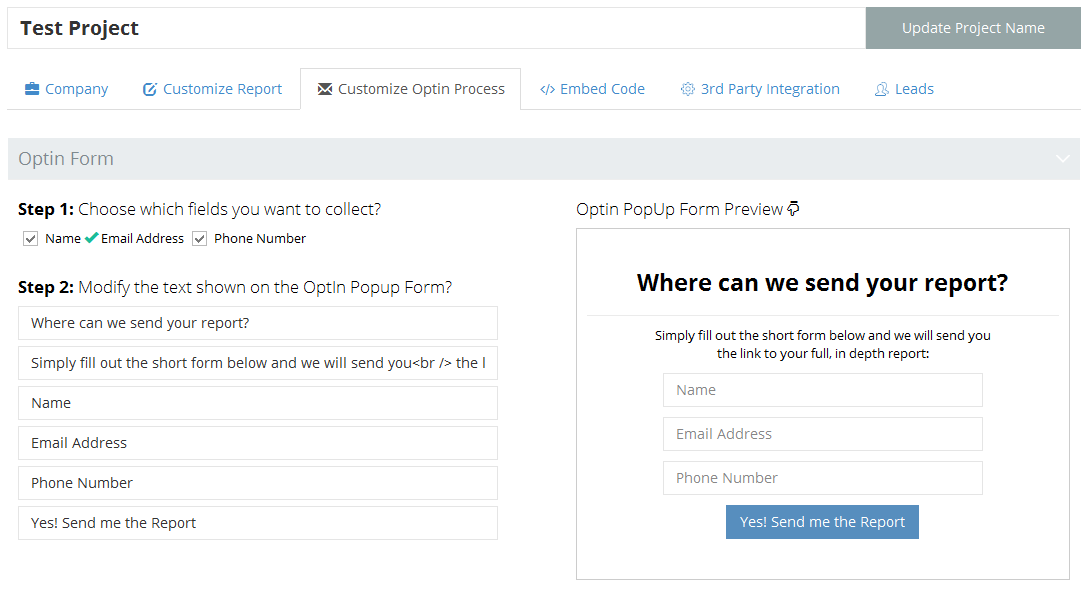 All previous reports can be extremely useful to you if you know the competitors, keywords, classifications, reviews, and analysis of websites in detail. If you're someone who likes to find more actionable information from reports, you'll definitely love this feature.
SERPed Pricing | Detailed SERPed Review
As we have already told you that SERPed is affordable SEO tools that come with top-notch advanced features which will help you all SEO needs. And trust me you will not find an SEO tool that is better than in SERPed in terms of features, functionality, and Ease of Use.
Here the pricing of SERPed is really very simple as it mainly comes with two plans- Premium Plan Comes For $79/month and here the Ultimate Plan Comes for the $179/month.
Here we would like to suggest that if you're looking for an individual solution and small team solution then just go you should go for the Premium Plan.
And here the Ultimate Plan is for those who are running multiple websites and actually need bigger requirements.
Let's talk in details of these plans:
1) Premium Plan ($79)
For the starters and individuals
Manage 25 domains
Track more than 1250 keywords per month
500 Links indexed
200,000 Links Researched
600 Links Monitored
2 Team Accounts
500 SEO Leads captured per month
Access to Expired Scraper Tool
Comes with 30 Day Money Back Guarantee
2) Ultimate Plan ($179)
For Small Teams and Domains
Manage 100 domains
Track more than 35o0 keywords per month
2000 Links indexed
500,000 Links Researched
4000 Links Monitored
20 Team Accounts
5000 SEO Leads captured per month
Access to Expired Scraper Tool
Comes with 30 Day Money Back Guarantee
Free Trial & Money Back Guarantee:
Really, you will fall in love with the features of SERPed and the best part is that here you don't have to pay a high price as the pricing is affordable. Here with SERPed you will not get any free trial but instead of that you will get 30 Day Money Back Guarantee. And somehow if you are not satisfied with its services then you can easily claim for your money refund.
Here all you need to do is simply generate a ticket and get the refund right with-in 48-72 business hours. You should go and try SERPed as here you are not making any risky investment.
Customer Support:
As we all know that customer support is very important if we are buying any tool or software. And here with SERPed you will get world class customer support facility. The best part that we like most about the SERPed is that they provide a bunch of video tutorials so that you can easily relate with the software and learn how to use it like a pro in order to get maximum benefit.
You can also go and get your query cleared on FAQ's sections and somehow if you are not getting the proper solution then you can just go and simply submit the Ticket to them. All you need wait for few time and they will get back to you ASAP. Really, you don't have to worry about the SERPed Customer support as it is friendly and a team of professionals will be helping you.
Quick Links:
Frequently Asked Questions About SERPed SEO Tool
If you are still not convinced to test SERPed's SEO tools, read the SERPed FAQ. Here you will find amazing answers to help you better understand what it does and how it can help you.
1. What is SERPed? What can I access with the SERPed SEO Toolbox?
SERPed is a set of all-in-one SEO tools that give you access to over 45 SEO tools, from keyword research to backlink analysis to grammar checker. This means that you can use it for everything from managing your content to SEO analysis, etc.
Here are some elements that you can access with SERPed.net
grammar corrector
YouTube Tracker and Amazon Tracker
Bulk URL Analyzer and Backlink Explorer
Website Backup tool
Keyword Analyzer and more.
So, what are you waiting for getting SERped, go check out now?
2. Can I get a discount on SERPEd or are there promotional codes to save money?
Currently, a 25% discount is available for SERP SEO tools. Be sure to check this page as we will update it immediately if promotional codes, special discounts or current offers are active on SERPed.net.
Unfortunately, SERPed does not offer free trial versions, as only two types of plans are offered here.
Prime costs $79 per month (ideal for launch)
Ultimate Plan costs $179 a month (which is great for agencies, SEO, etc.)
3. What is the best between SERPed vs SEMrush?
SEMrush and SERPed are considered as a single SEO tool (that is, they offer a variety of SEO tools that range from keyword research to backlink analysis to competitive research) at a single price. ,
They can not compare these two tools, as they also offer a unique set of SEO tools, with SEMrush primarily being considered a primary search tool for competitors, while SERPed is new to the group and rapidly gaining popularity among users.
4. What happens if you are not satisfied with SERP's SEO tools?
SERPed.net offers you a 30-day refund guarantee, so if you do not like your features, tools or services for any reason you can request a refund within 30 days of purchase you will be refunded. All your money without asking for a refund. ask
You can reach them through the help desk. They will respond and reimburse you within 48 to 72 hours.
5. Can you use SERPed for ranking and domain searching?
You can absolutely. SERPed offers tracking tools for Google, YouTube, Amazon and more. You can also use your domain lookup tools to search for expired domains, exact match domains, outdated domains, and so on.
Conclusion: SERPed Review 2020 | Should You Go For It??
As here I have covered all of the detailed insights of this SEO Tools so-called SERPed. Now it's time to summarize it, basically, if you really want to ramp up your search engine rankings without putting too much effort then you should go for SERPed. The best thing that we like most about SERPed, it's simple and affordable pricing. And in return for that, you are getting top-notch advanced features that will take your rankings to a whole new level if used properly.
The tools you get with SERPed is really making it "Powerful Ninja Suite of SEO Tools". As here you will be getting more than 44+ advanced features that will help you in becoming an SEO Expert.
Feel free to drop your views about SERPed right in the comment section. We hope this post suits your purpose well. If you find this post, SERPed Review helpful then you can share it on trending social media platforms so that it may help others too.