In the fast-paced digital realm of 2023, the quest for innovative ways to earn cash has never been more essential.
This Shorte.st Review introduces you to a clever and potentially lucrative method – link referrals.
Shorte.st, a renowned URL shortening service, offers more than short links; it's a gateway to earning money through link sharing.
In this review, we'll delve into the latest features and strategies, helping you unlock the full potential of Shorte.st in the current year.
Learn how to harness the power of link referrals to boost your income and make the most of this dynamic platform.
As the name suggests, it is a link shortener service based in Europe. You are already familiar with bit.ly, right? This one is far way better than that.
Actually, this service is linked with an advertising network which helps us to earn money.
It's the best and quick way to earn money so far. Read on to know more.
How to Start? A Shorte.st Review 2023
Just visit the site by typing Shorte.st and enter
Click on the link join on the home page
You are a single step away from the success. Just enter the email ID and the password, then click register.
Hurray, you are done! Have a look in your inbox for the activation mail and activate. That's all. Enjoy monetizing your links and be prepare to give me a party 😉
Features: Shorte.st Review 2023 🙄
High commission compared to other networks
Don't have to wait for the approval
User-friendly interface and interesting tools to bag the highest
Referral System with high payout
Real-time statistics to be aware about your earnings
How to Earn Money?
Though there is not a single way to earn money with Shortes.st, the primary way is to shorten the links. We will credit money to our account when someone clicks on our link and sees the ad.
Several ways to earn from short links
You can earn by sharing your link on FB groups, Google Plus, Twitter, and wherever people gather. Try to choose an interesting source. So that you will get a higher Click Through Rate.
Just shorten the link of all your blog posts; when someone asks for your blog or a post link, give them the shortened link.
Do you have a WordPress blog? Then there is also a plugin available. Install and automate all the shortening (not much recommended)
What are the Other Ways? 👉
You can also earn money through their referral system. It gives a 20% commission for every referral we bring in, and it surely boosts our income. There are several tools also.
Quoting from their own site,
Tools
1. Developers API
Simple JSON API for more advanced users. With API you can shorten links without placing any scripts on your website.
2. Full Page Script
This script will monetize your external links, thus making them profitable. Easy to use- copy and paste.
3. Social Share Widget
Have viral content that is shared all over the web? This tool will monetize every share your users make.
4. Bounce Rate Monetization
Have high bounce rate? Make use of this. This script will turn your bounce rate into profit.
5. WordPress Plugin
Do you have a WordPress Blog? Then, be ready to automate the link-shortening using this plugin.
6. Mass Shrinker
Want to shorten more than one link at a time? This tool is for that purpose. Mass shrinker will let you shrink up to 20 links at a time.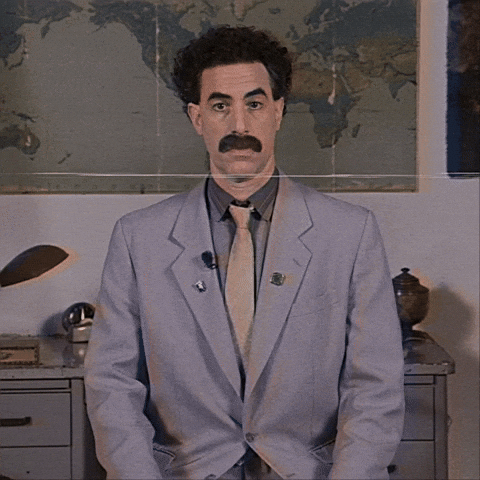 There is another effective way to make money through Shorte.st. They will provide you a unique referral ID (only for you), and you can use it with the awesome group of banners they are giving.
Several sizes and several colours and apt for any areas on your blog. You can manually copy the URL of the image and insert your unique ID as a link.
Are you too lazy to do that? Shorte.st will provide you a ready-made code with the image as well as your referral ID as a link.
Rates and Payout Methods: Shorte.st Review 2023
There is no fixed rates available. The rate varies with the needs of the advertiser. But you can expect from $0.15- $7.78. Make sure to bring more traffic from the U.S. and European countries.
Because they have more conversion rates as well as the best payout. This network possesses a threshold to withdraw money. That is not very high, unlike the competitors, but only $5. So cheer up.
Currently, Shorte.st supports WebMoney, Paypal as well as Payoneer. So, have an account of either of these before starting with Shorte.st.
Check step by step guide  of setting up shorte.st account in this video turorial below:
Pros and Cons of Shorte.st Review 
| | |
| --- | --- |
| Pros | Cons |
| Ease of Use | Low Payout Rates |
| URL Shortening | Pop-Up Ads |
| Link Referral Program | Strict Quality Control |
| Customizable Shortened Links | |
| Detailed Analytics | |
FAQs on Shorte.st Review 2023
🚀 How are my views counted?
When it comes to paying for your views, we pay for 5 views from a single IP within 24 hours from the very first days of shorte.st. However, some of our competitors, we won't give away the names, claim to count and pay for as many views as we do, but in fact, they cut about 2 views from every unique IP.
⚡️ How can I earn with shorte.st?
If you shorten your links, you'll get Shorte.st (sh.st) links which you have to share with people. When they click your links, they'll see ads before going to destination links. They have to click "Skip this ad" to make you earn money. If you get 1000 views, you'll earn according to payout rates.
🔥 How can I earn using Referral Program?
It's simply about spreading the word about shorte.st and recommending it to your friends in social media, members of the forums you participate in, your website's visitors, to everyone. You can add a payment proof to be more reliable and prone to success.
⭐️ How can I earn using my website and shorte.st?
If you have a website you can paste our script into it. The script will automatically shorten links on your website. You'll find the script in the Tools tab -> Website Monetization.
Final Verdict: Shorte.st Review 2023 🥇
As we conclude this Shorte.st Review for the year 2023, it's clear that link referrals present an exciting opportunity to earn cash and enhance your online earnings.
With the insights gained from this review, you're well-prepared to maximize the potential of Shorte.st and take advantage of its powerful link-sharing features.
Whether you're a seasoned affiliate marketer or just starting, this platform offers you the tools and resources to succeed in the ever-evolving digital landscape.
The journey to earn cash with link referrals has just begun, and Shorte.st is your trusted partner in this endeavor.
So, start sharing, start earning, and seize the opportunities of the year ahead.