SimilarWeb

Learn More

SEMrush

Learn More
$ Pricing
$199
$69.95
Best for

SimilarWeb is a market/category analysis tool built as website analytics and traffic intelligence platform.

SEMrush is a comprehensive platform that includes more than 50 tools for everything related to digital marketing

Features

SimilarWeb delivers data on five distinct marketing industri
SimilarWeb is a market/category analysis tool built as websi
SimilarWeb traffic data was shown to have a more significant
SEMrush enables you to see how your audience compares to you

SEMrush maintains the industry's most comprehensive keyword
SEMrush was built as an ecosystem of sophisticated tools to
SEMrush offers five distinct channels for digital marketing
SEMrush's advertising capabilities include PPC keyword analy

Pros

Data about user segments are easily accessible.
Contributes to market share growth
They provided easily-understandable traffic and keyword statistics.
Graphs that are simple to read and absorb.
A user-friendly interface.

Gain insight into the SEO and SEM
It conducts in-depth and exhaustive competitive research.
It includes the SEMrush sensor
It has a logical user-interface complete with visual graphs
It includes several valuable features, like the SEMrush Keyword Magic Tool

Cons

The free plan has a limited number of features.

SEMrush restricts access to a single login
User-pleasant due to its technical nature. 

Ease of Use

Easy to use provides a slew of company administration and optimization tools conveniently located on the front page under Solutions.

The Semrush interface is similar to those of competing products the data visualization that Semrush provides helps you get over this sense of overload

Value For Money

SimilarWeb delivers data on five distinct marketing industries to help businesses succeed in online marketing. It provides digital research and marketing and shopper, investor, and sales services.

SEMrush gives over 50 tools for analyzing statistics for your content across these five marketing platforms.

Customer Support

SimilarWeb has better user reviews and customer support and good amount of documentation

The good news is that you get 3 channels of customer support with Semrush: phone, email and chat.
When choosing between SimilarWeb and SEMrush, two powerful analytics tools for digital marketers, making the right decision can significantly impact your marketing strategies.
As a digital marketer, I understand the importance of selecting the best tool to gain actionable insights and make informed decisions.
In this comparison, I will delve into the features, advantages, and differences between SimilarWeb and SEMrush, helping you determine which tool aligns best with your specific needs and empowers you to stay ahead in the competitive digital landscape.
Let's dive in and find the perfect analytics companion for your marketing journey.
Main Difference Between SimilarWeb Vs SEMrush❓
The main difference between SimilarWeb and SEMrush is that SEMrush delivers a full Traffic Analytics suite for online visibility, SEO, PPC, & social media, while SimilarWeb, on the other hand, is purely concerned with website statistics.
Why do you Need a Solution for Market and Competition Research? 
Market research is often the first step when beginning a new firm or extending an existing one into new areas. On the other hand, competitive analysis is something you should examine every few months or at the very least once a year.
However, if you've never done your study or have seen your business's development stall, you must consider all possible avenues for identifying untapped market chances and hidden growth areas.
This growth-oriented attitude is fundamental to market and competition research. These two facets of business and marketing analysis should assist you in the following ways: 
 

Establish standards for performance evaluation and more.

 

Demonstrate hidden audience insights and behavioral characteristics.

 

Discover your rivals' tactics for success.

 

Identify the most significant market dangers and opportunities.

 

Conduct an in-depth examination of your strengths and limitations.

 

Analyze emerging market movements and significant trends.
As you can see, market and competition intelligence provide both high-level and more detailed information that may assist you in shaping and fine-tuning your marketing plans for enhancing your business's digital presence.
This is some precious intelligence I'm discussing. While significant businesses may afford to engage research agencies (Nielsen and Forrester) to offer industry-level insights, such engagements are prohibitively costly.
SEMrush and SimilarWeb are filled with information, but they are priced differently and provide various features.
As a result, this comprehensive comparison should assist you in determining the merits and limitations of both systems.
What is SimilarWeb? 🌟
SimilarWeb is a market/category analysis tool built as a website analytics and traffic intelligence platform.
 While this is their primary focus, SimilarWeb also offers elements that may interest more general marketing professionals, like keyword research, affiliate marketing, and ad research.
Their database contains information on 100 million websites.
 While SimilarWeb is a well-established market and competition analysis tool, it lacks several key characteristics.
And, given that SimilarWeb charges individually for each solution, I'm not sure why you'd pay separately for their keyword/affiliate/ad research skills.
SEMrush's digital marketing capabilities are unmatched by SimilarWeb when it comes to keyword research, backlinks, and other areas of online marketing.
What is SEMrush? 
SEMrush is a comprehensive platform with more than 50 tools for everything related to digital marketing.
SEMrush was built as an ecosystem of sophisticated tools to address SEO, advertising, content marketing, social media, digital PR, and competitive and market research.
SEMrush maintains the industry's most comprehensive keyword and backlink database. Its keyword database has over 20 billion terms, making it the industry's most significant.
SEMrush data contains 808 million domains across 142 geographic areas and has over 7 million users (and 190 countries and regions for traffic analytics).
Essentially, it's a one-stop shop for marketing experts who run an online company and want to learn intelligent methods for optimizing the productivity of each digital channel.
SEMrush is beneficial because you receive access to practically all of its features and tools with a single subscription, except those with limited functionality. 
SEMrush Vs SimilarWeb: Similar Features Comparison 💥
Features
SimilarWeb
SEMrush
Verdict

Data Collection

• SimilarWeb's team continuously improves its web crawler and has recently added new features that supplement it with intelligence.
• Data collected by the panel provides insights into user buying trends.
• SEMrush helps SEO specialists create content based on comprehensive keyword and clickstream data.
• SEMrush is a powerful tool with 16 billion keywords and 500TB of raw clickstream data collected from 200 million panelists worldwide.
Unfortunately, SimilarWeb and SEMrush do not have access to all of the information on the internet. You can count on them to deliver the most up-to-date information based on the most popular keywords and traffic trends.

Accuracy

How Accurate is Similarweb?

SimilarWeb uses data sources such as web crawlers and user panels to generate critical insights.

That said, it's obvious that the tool was built for high-level market estimates with an error margin wide enough to fit most people's needs!

How Accurate is SEMrush?

SEMrush's keyword data is the most reliable form of information regarding SEO.

The company has databases containing over 7 billion keywords worldwide, giving them a better understanding of what people are searching.

SEMrush surpasses SimilarWeb in accuracy. While SimilarWeb offers high-level market estimates, SEMrush's reliable keyword data from a vast database of 7 billion keywords worldwide makes it the clear winner for search engine optimization insights.

Keyword Analysis

• Use SimilarWeb's Keyword Analysis function to identify keywords for optimizing SEO success.
• Analyze traffic shares of various keywords and corresponding websites.
• Utilize the keyword research tool to discover popular online searches.
• Gather information from marketing campaigns to discover competitors and content partners.
• SEMrush provides a keyword research tool, the "Keyword Magic Tool," which focuses on helping users find rank-worthy keywords to increase traffic.
• This tool evaluates the difficulty of specific keywords and provides insight into searches related to those terms.
• Additionally, it gives an idea of trending questions about the searched topics over time.
Both SimilarWeb and SEMrush offer valuable insights on paid keywords, helping users devise effective campaign strategies and compare competition. However, SEMrush is the winner with its comprehensive keyword research, site audit tools, and PPC keyword tool, providing a competitive advantage.

Social Media Analysis

• SimilarWeb offers traffic monitoring and analytics, which can be helpful but is not unique compared to others.
• Social media marketing now focuses on transforming leads into customers rather than gaining followers.
• Data regarding visits from various sources and associated traffic levels is available to gain insight into what may inspire new or existing customers.
• SEMrush is an effective tool for social media analysis, with features like tracking traffic from various sites and analyzing posts in detail.
• The Social Media Marketing tracker gives insight into competitors' activity on social media platforms and how they interact with followers.
• SEMrush monitors new company updates related to keywords or topics, making it easy to stay up-to-date.
SEMrush is a social media guru that will give you the skinny on your competitors' every move.

While SimilarWeb only reveals what they're doing online, SEM Rush provides invaluable insight on how often & where people share their content & important details for informed strategies against them in any given space – be it LinkedIn or Twitter!
SimilarWeb Vs SEMrush: Keyword Analysis
Keywords are critical in today's world of content production, and you need to have access to the correct ones to get your material out there and succeed, which is why keyword research is critical.
SimilarWeb's keyword analysis data assists organizations in determining the most appropriate keywords for their SEO efforts and other content and initiatives. 
Additionally, tracking and monitoring keywords is a benefit. This data is quite essential when determining whether sites are gaining or losing traffic due to a given keyword or collection of keywords.
This also means that you'll get information on the website that receives the highest traffic for a given keyword or group of keywords, which is beneficial information.
This information may be utilized in various ways, one of which is to learn about your competitors and the people with whom you do business.
Additionally, it may assist you in identifying your next area or prospective genre of content development.
Additionally, it may assist you in determining which backlinks are the most effective. It is readily available and offers a plethora of benefits.
You must input and search for a specific term, and you have the option of specifying the period and country for which you wish to verify a rating.
Following this search, you'll see that results are ordered according to their organic traffic split. These results are also filterable; they may be filtered by sponsored rivals or organic competitors using particular keywords.
You can also learn which phrases are popular among internet users and use this knowledge to your advantage.
It's a fairly straightforward technique. Occasionally, you may want to determine the demand for a particular keyword. The most accurate way to determine this is via CPC price calculation.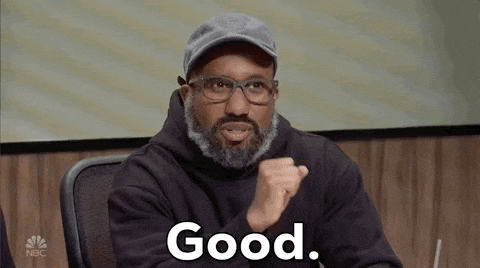 There are several capabilities on SimilarWeb, but one that stands out is the ability to extrapolate traffic patterns from various keywords.
A graph called the traffic share graph allows you to watch the traffic trends of up to five prominent websites while capitalizing on a single term.
One issue remains unanswered with all of these advantages: how can I choose the appropriate keyword for my website?
The solution is simple; just input as many keywords as you like, up to 200 and enable SimilarWeb to perform its magic, analyze them, and provide you with results.
One of the critical benefits of SimilarWeb is that it does not just evaluate data blindly. It enables you to file these results according to specified and precise demographics.
It allows you to filter your results by country and period. SimilarWeb functions similarly to an adviser.
It provides insights into which sites are the most excellent landing pages for your keywords, which it does through its visual breakdown table. If you want to design campaigns as effectively as possible, this is the option for you.
If you want to build your company organically, you can't go wrong with SEMrush, and the organic feature is relatively straightforward to locate.
SEMrush is quite similar to SimilarWeb in that it does the majority of the same functions, except that SEMrush focuses more on organic keywords.
SEMrush evaluates keywords based on their searches, competitiveness, and total traffic produced. SEMrush offers a one-of-a-kind tool that they refer to as a "keyword magic tool."
This tool does exactly what the name implies: it identifies minor differences between you and your rivals and leverages this knowledge to propel you ahead of them.
Both SEMrush and SimilarWeb provide data on both paid and organic keywords. They recommend the ideal keywords for them to use in their campaign.
They both provide information on your rivals and compare you to them, highlighting areas where you fall short and offering suggestions for improvement.
Both are instructive and give you the means and opportunity to learn about more subjects. Particular terms denote these other domains. Additionally, you will get an understanding of traffic creation and its implications.
SimilarWeb takes it a step further by displaying the optimal landing page for your search term. On the other hand, SEMrush performs most of its functions via the audit tool, the keyword magic tool, and various tools.
SimilarWeb Vs SEMrush: Pricing Comparison 💰
To begin, you'll be glad to learn that SimilarWeb provides a complimentary bundle. And, sure, it is entirely free. Without a doubt, a much-needed choice, given the prevalence of 2-4 week free trials in this market.
However, the catch is that the complimentary bundle is only valid for three months. Beyond that, it's mostly ineffective. On the plus side, 90 days is a decent time to evaluate the service's capabilities.
By upgrading, you have access to the Enterprise package, consisting of unique plans.
Instead of locking you into a static plan that includes capabilities you may never use, SimilarWeb enables you to tailor the features to your exact requirements.
As a result, you wind up saving money over time. Regrettably, SEMrush does not provide a free trial. The most you can get here is a 7-day free trial.
Apart from that, successive plans have been developed following industry-standard consumption scales.
One is designed specifically for startups, another for small and medium companies, another for marketing agencies, and the most expensive plan may be modified for corporations.
Newbies widely favor SimilarWeb because of its complimentary plan, which is practically functional for three months. On the other hand, SEMrush's free trial is only valid for 14 days.
Additionally, SimilarWeb's willingness to negotiate the pricing depending on the specific features you want to meet your requirements is remarkable.
Although SEMrush's plans are organized on established use patterns, they may seem stagnant to customers with unique needs. Only the biggest firms gain from the ability to negotiate customs provisions.
In short, SEMrush is a great alternative to Similarweb to save money in SEO research.
SEMrush Vs SimilarWeb: Customer Testimonials 
SEMrush Customer Testimonials
SimilarWeb Customer Testimonials
SEMrush Vs SimilarWeb: Pros and Cons
SEMrush Pros & Cons
| | |
| --- | --- |
| Pros | Cons |
| SEO and SEM performance insights | Restriction to single user login |
| Comprehensive competitive research | User interface can be technical and less user-friendly |
| SEMrush Sensor for volatility score | |
| User-friendly interface | |
| Wide range of valuable features (Keyword Magic Tool, site audit, PPC keyword tool) | |
SimilarWeb Pros and Cons
| | |
| --- | --- |
| Pros | Cons |
| Easy access to data on user segments | Limited features in the free plan |
| Assists in creating new business categories | |
| Provides understandable traffic and keyword statistics | |
| Simple and visually appealing graphs | |
| In-depth traffic analysis across different countries | |
| User-friendly interface | |
SimilarWeb Vs SEMrush FAQs:
🙄Which data source is more reliable, SEMrush or SimilarWeb?
SimilarWeb reports 75 % accuracy in 100 % data, whereas SEMrush reports the least accurate data. SimilarWeb is the winner.
✔️Is SEMrush worth the investment?
Yes, SEMrush is an all-in-one marketing suite that enables users to do competition analysis, keyword research, social media analysis, and pay-per-click keyword research. And it was an effective SEO tactic in 2021.
👉What is the accuracy of SimilarWeb?
SimilarWeb provides more precise data, nearly 75 % of which is 100 percent accurate. In 2021, SimilarWeb was the only technology that consistently overestimated traffic.
🤔How reliable is SimilarWeb?
The most accurate tool overall was SimilarWeb, which underestimated organic traffic by an average of 1 %. It overstated overall visitation by 17 %, expecting 15.7 million visits for the 25 websites vs. the real 13.4 million. SimilarWeb was the only technology that consistently underestimated traffic in general.
Final Verdict: SimilarWeb Wins: SimilarWeb Vs SEMrush 2023 ✅
I've always been a strong supporter of both options. I used to believe that SEMrush was created for everything digital marketing (from sophisticated SEO to content management and beyond).
But when it came to doing higher-level market and competition research, I'd still utilize SimilarWeb.
However, having used the SEMrush Trends package for me, I can attest that it is just as robust and intuitive as SimilarWeb.
This means that when it comes to price transparency (which I like) and the most excellent value for money, SEMrush seems to be the better choice.
This is not to say that SimilarWeb is an unworthy platform – it might be ideal if you want a few functionalities backed up by high-quality data.
In this manner, you may have highly personalized access to a limited number of specific features and proceed with this decision.
Double-check the final price structure if the price is comparable to Semrush's basic plan plus. Trends, why would you pay the same fee for fewer tools and features?