Social media marketing is the common route to reach to the consumers and it is a part of digital marketing. If you are planning to set up any business, you need to make sure the social engagement through Facebook, Instagram, Twitter, and many more social platforms.
Among millions of users of social media, every company is now bringing on their own ideas and showcase their products or services. Without having a proper plan to run it on the social media no one can able to fit for there. For example, Instagram users are now 1 billion and many companies are now running a campaign there.
Today in this article we will talk about how social media marketing has a vital role in playing digital marketing so don't go away and grasp the whole article.
To run the wheel of marketing strategies, social media is a big factor out of many. Every different social media has a role in it. A study comes to show that in the next five years, every enterprise will come under the belt of social media all around the world.
1. Cost-effective method: Social media campaign is the cheapest means of digital marketing. Whenever anyone thinks of marketing their product, they first hit this area. It is cost-effective to build up a relationship with the consumers in real-time at the same time huge engagement. Earlier people were engaging from print and electronic media like TV, Radio, but now they are found on Instagram, Facebook, Twitter. Therefore, any company or enterprise try to track them on social media.
2. Best ROI: Return on Investment is a crucial part of this business. As we have already told you about the cost-effectiveness of social media so will comply on the ROI. You will need less money to invest in it and the return will be amazingly huge. This is one of the main importance of Social media marketing. Most of the Digital marketer try to focus on it. If you have a business and your consumers are on social media so it is high time for you to bring on them from there.
Also read : 
3. Increase Social Engagement: The main role and importance of digital marketing are to make sure the social engagement. As people are more and more engagement with Facebook, Twitter and Instagram then the best means would reach them through this platform and increase the social engagement of their product and services. Every digital marketer has their certain strategy to make sure social engagement.
4. Increase followers: The common practice of social media marketing is to increase potential followers. To make sure it digital marketers run a campaign over thereby providing some instant benefits to the users. It depends on what type of products or services you have. Suppose, you don't have time to manage them and you need an auto-post in your Instagram you can also take service. The process is very simple, and for example, you reach a service provider Smmpoint and buy a cart from them soon after they will start providing service to you.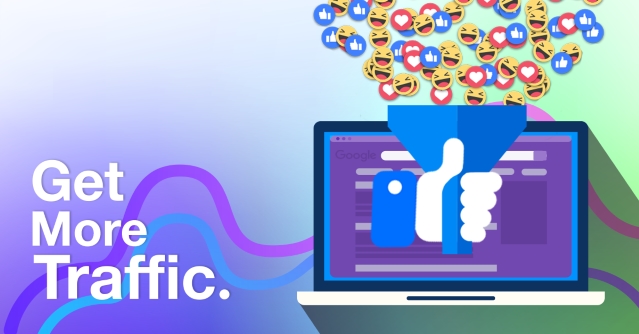 5. Drive traffic to a website: A common practice of an SEO is to drive traffic to the website. As there is a huge chance to showcase your website into social media, therefore, every SEO expert tries to bring potentials traffic from social media. It has unbound importance and easily increases the traffic of your website, In every blogging, affiliate marketing who are involved with the Google AdSense, increase traffic mainly from the different social platform, as a result, they can earn from Google Adsense.
6. Conversion: If you have good traffic that enters into your website that is not enough for your business unless they convert into the customers. Here you have a chance to bring on the potential traffic from Facebook, Twitter, and Instagram or Pinterest, and then they will convert into your customers. So, the maximum output you will have from the social platform too. How immense and effectiveness of it, can you imagine that?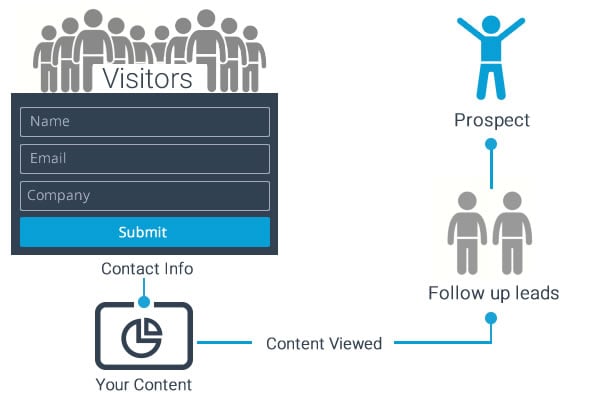 7. Collecting potential Leads: There is a certain platform like Linkedin, whereas you can generate leads and use them in your business. A very important and crucial business prospect it is. Now we are not living in a traditional business, where you need to go door to door or have some marketing employees who will collect your leads. The whole operation is now under the belt of one digital marketer, who will collect your valuable business leads for you.
8. Brand Promotion: Brand promotion is not a new game for companies. From many years, it is a common practice of marketing to promote the brand. Previously, every enterprise focuses on print and electronic media to promote their brand but now the game has changed a lot. There are so many potential customers and service takers available in different social media. Reddit is a very popular social place in America, where maximum brand promotes their brand. Again, every company has a Facebook page, where they connect with millions of users and they get to know what they are telling and sharing about their products and services.
9. Market research: Market analysis of the common products and feedbacks from the real customers were a big hurdle previously. Now it becomes super easy and you can get to know in real-time what your consumers are thinking and telling about services or products. They can directly talk to you over the chat pods or they can reach to you commenting on your posts. So now it becomes easy to research your market whereas, it was the most expensive types of task to us.
10. Email Marketing: One of the great and big resources of email marketing is Social Media, where most of the leads are commonly found from the profile of potential clients. Previously, it was another costly part of business promotion.
Quick Links,
Conclusion:
In this above points, you have got to know why considering Social Media Marketing is important for your business. Let me know your opinions and thoughts on Social Media Marketing in the comments section below.