Most Popular
Udacity is a great option for those who are looking to take their career that extra step. The best Udacity courses will give you insight into different areas and help prepare you with the skills needed in order to achi
Fast Paced & Intense
Lambda School is a web development and data science Bootcamp known for its in-depth curriculum, which lasts six months when taken full time. Their reputation among coding schools is good; their courses are thorough eno
Learn the Latest Skills
Coursera is a company that offers free online courses, many of which are taught by top colleges and companies like Google. Learners can access all course materials for an average fee though there's always the option to
We have shared with you the best alternative to springboard above, as Springboard is expensive in terms of their courses to upgrade your skills. though you can surely go through the entire review below in case of Springboard as a platform is your preferred option.
You've had enough of the 9-to-5 routine. You're looking for a career that offers you more flexibility and control over your time, though, in today's scenario, it is challenging to find a job in the tech industry. The most in-demand careers are inaccessible without the right skills.
Springboard offers a variety of courses, programs, and workshops.
Springboard offers options for beginners, seasoned programmers, and even beginner computer scientists to improve their skills and careers.
Recently, I signed up for the Springboard Career program to publish a summary of your platform and compare it to other online courses and training camps. Since I started, I was very impressed by the platform and the people involved.
The program is very well organized, the mentor I was with had considerable experience in the industry and was extremely knowledgeable. If I learned the science of data to make a career again, Springboard would have had everything I needed.
At this time, note that Springboard does not have any personalized internal content (other than professional services/advice). Data science content comes primarily from free online sources and is structured to give students the best results.
The main value of the career is tuition, personalized tasks, portfolio plans, professional services, and placement.
In addition, Springboard's career path does not resemble Coursera, edX, or other MOOC courses because you must actually submit an application and complete the challenges to demonstrate that you understand some prerequisites before you begin. First of all, I would like to consider the requirements that you need before you submit the application.
Springboard Review 2023: Should You Really Go For It??
Springboard is an online programming school offering flexible and mentor-focused online courses, including Data Science Career Track, UX Design Career Track, and Machine Learning Career Track (all offering job guarantees) and training courses such as digital marketing and cybersecurity.
As students fully learn their advanced digital skills online, they get to benefit from training and mentoring from industry experts. Springboard offers a range of personalized mentoring workshops as well as a comprehensive Data Science Career Track program.
The Data Science Career Track course includes an option for late entry, allowing students to sign up for a small down payment and complete the payment after they start work. In all Springboard courses, students acquire off-the-shelf skills that feature industry-leading reference and portfolio projects.
Throughout the process, students receive support from their mentors in the industry, as well as Springboard Resident Advisors and the large student/alumni community.
Springboard combines specialist study courses and one-to-one tuition. Springboard has served thousands of students worldwide.
To apply, candidates fill out an online form, pass an aptitude test, and then discuss their background and motivation with their school representatives.
How to Learn Online With Springboard?
Learn online at your own pace. All you need is an internet connection.
Learn from the best online resources
We partner with hiring managers and domain experts to create a program of articles, videos, and exercises that help you develop the skills you need.
Plan your learning
The estimated time for each resource and assignment helps you to better track your education.
Track your progress
You can review the chapters and tasks as you complete them. A progress bar indicates your progress in the program.
Get help with the program
They are responsible for weekly calls. Post the agenda and share your goals. Your mentor will help you with this.
Search for comments on projects
Your mentor will give you constructive feedback on your work and stimulate your thinking.
Learn from your classmates
Use their Student Forum to ask questions and get in touch with students and alumni in your city and follow the same career path as you.
Stay up to date on industry trends
Their weekly office hours include specialist speakers and student presentations. Learn more about the opportunities and developments in the industry and see what your colleagues are doing.
Springboard mentors lead to results
You will be paired with a mentor who will adapt perfectly to your background and abilities.
Studies show that people with mentors achieve higher growth and more satisfying career. Your mentor will show you how to apply the concepts you have learned to solve problems in your day-to-day work. He will provide you with professional advice and help you expand your professional network.
Requirements and application process for Springboard
Experience and knowledge of programming and statistics are required to access the Career DS program. Before the program is accepted, it will be a challenge. So if you are looking for something more fundamental without any prior knowledge, you will also have a preparatory course for the Data Career Track. Everywhere on the internet, you'll find tons of positive Springboard reviews.
This beginner's course helps students learn the basic Python programming and statistics skills required to participate in Data Science and prepares students for their careers.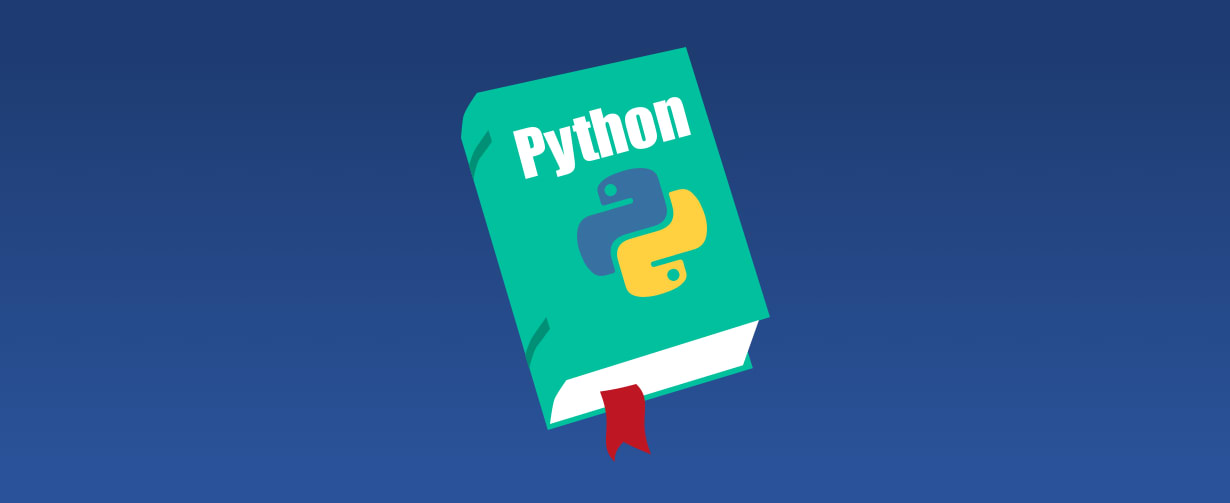 After reviewing a large part of the program, I realized that I really should know the basics of Python programming so that I do not get lost right away. The professional trajectory jumps directly to Pandas, Matplotlib, and the rest of the data stack so you can not enjoy the basics of Python while learning these libraries at the same time.
If you want to learn or improve your Python language, you can get started with Springboard videos on YouTube for free. If you are more interested in reading, read the free Python books in our list of free books.
In addition, statistics at the university level and the basic concepts of linear algebra are needed. Of course, the challenges of the application will eliminate many candidates who lack knowledge, but in the curriculum, we really do not devote much time to linear algebra, as in the first week of the course.: Andrew Ng Machine Learning in Coursera (Link).
The application process is generally quite simple. The general procedure is:
Send request (10-15 minutes)
Take the challenge (~ 3 hours)
Once you have mastered the challenge, choose an appointment, and a payment plan to reserve your seat.
Join in and start learning.
Let's get to what I found out and what the pros and cons of the program are.
What does the Springboard offer?
Below is a detailed description of what Springboard Data Science Career Track offers in terms of program structure, tasks and pillars, mentoring, and professional services.
The Curriculum 
As stated at the beginning of this review, Springboard data processing scientists, unlike many other platforms, have not created personalized content, but have developed a curriculum based on well-designed conferences and tutorials.
These come mainly from free online sources, such as the CS109 Data Science Harvard course, the discussions of the PyCon, and the Khan Academy.
In addition, the proposed learning path will continue to evolve depending on the comments of students and mentors, new course offerings, and other factors.
Here is a breakdown of the programs and modules that have been structured:
Getting started

Intro to data science

Job search strategies

Programming bootup (Python)

Data wrangling

Effective networking 1

Data story

Inferential statistics

Capstone project 1 milestone

Effective networking 2

Machine learning

Machine learning

Capstone project 1 final

The right job title

Machine learning advanced topics

Machine learning advanced topics

Creating a data science resume

Advanced data visualization

Capstone project 2 milestone

Get interviews with your network

Data science at scale

Capstone project 2 final

Effective interviewing

The art of negotiating

Conclusion
Statistical coverage and machine learning are very good. They included lectures on the following topics:
Machine Learning
Time series analysis
Neural nets intro

Logistic regression

Trees

Bayesian methods

Best practices

Clustering

Recommendation systems

SVM

Anomaly detection

Linear regression

NLP
Statistics
Applying inferential statistics
Regression and correlation

Hypothesis testing

Exploratory data analysis

Inferential statistics

A/B testing
There is certainly a lot of material to discuss and you have all the interest in understanding everything.
Since most of this understanding comes from completing the work and commenting on the tasks and pillars, we move on to the next one.
Job Placement Guarantee with Springboard
As of 2019, Springboard is one of two online data science platforms that provide a location guarantee (see also Thinkful!). I hope there are more platforms (hopefully universities) that offer a similar guarantee to stay competitive.
To qualify for the Labor Guarantee, you must:
You must be allowed to work within one year of completing Springboard studies in the United States
Mastery of English in spoken and written.
At least 18 years old.
Have a bachelor's degree from a university in a subject.
Be prepared to live and work in one of eleven US metropolitan areas. UU.
Actively find a job and get involved in the success of your career.
I think the most important point here, at least for me, is the "desire to live and work in one of the eleven metropolitan areas in the United States, namely Atlanta, Austin, Boston, Chicago, Houston, Los Angeles, New York, and San Diego. , San Francisco Bay Area, Seattle or Washington DC
Personally, I do not think I really want to give up my current position, so that would be the biggest problem for me.
Springboard Pricing Plan
Data Analytics Career Track:-

$5,500.00

Data Science Career Track Prep: – $490

Machine Learning Engineering Career Track:- $7940

Data Science Career Track:- $7500

Digital Marketing Career Track:- $2400

UX Career Track : – $5400
Springboard Review: Pros and Cons
Pros
Real projects
7-day money-back guarantee,
Large program structure.
Investment guarantee.
Active community.
Personal weekly private calls with data scientists.
Own missions with ranking.
Career services such as simulated interviews and CV creation.
Cons
Price: $7,500/ month in advance; $ 1490 per month (deferred tuition and other funds available).
The interface could be easier to use.
There are no custom internal conferences.
Quick Links: 
Mentorship At Springboard
I believe the main value of the Springboard program is the tutoring offered. First, he is your personal mentor, with whom you make calls every 30 minutes every week.
My mentor was nice and knowledgeable. Under the program, you will need to complete 2 Capstone projects, independent projects under the guidance of your mentor. My mentor gave valuable comments and advice on many of the machine learning methods I've tried, and as a starting point for creating neural networks for my projects.
My only criticism is that my mentor did not follow the progress of my program very well. When I had problems with the tasks of the program, he did not know the notebook and could not help me directly. I cannot speak to all the mentors of the program, but in general, I was satisfied.
Professional trainers are available for 30-minute calls. For a CV or Linkedin review, I found everyone friendly and reasonably helpful, so I have no complaints. I have not received any extraordinary advice from them, but it is always good to ask someone to read your documents as a second opinion.
At the end of the program, he does some mock interviews with other mentors, and I have had good experiences with these mentors as well. I hope you enjoyed reading our review on Springboard.
Springboard on Social Media
We've always thought we were pretty great—but now everyone else knows it too! @Springboard has been officially recognized by @Forbes as one of America's best startup employers! 🎉🎉 Go team Springboard! 👏🏼👏🏼 https://t.co/J91dI6CK4a

— Springboard (@Springboard) March 18, 2021
#DataScience is a hot field. Jobs are expected to grow 15% from 2019-2029, with a base salary averaging $122,582. But there's a problem: a major #skills shortage. Employers, educators, and job seekers all play a role. We break it all down right here: https://t.co/DPSr2UjIWb

— Springboard (@Springboard) January 22, 2021
Springboard Testimonials by Students
Springboard FAQS
👉Which one is better Springboard vs Udacity?
Springboard beats Udacity when it comes to the quality of the course and specializations offers such as — Deep Learning & Natural Language Processing. However, Udacity provides good courses at affordable pricing compared to Springboard.
👉Is Springboard worth it?
Yes, Springboard is worth it, online customer reviews are mostly positive and their team is focused on customer satisfaction. Springboard offers a horizon of courses, they have an upper hand when you do competitor analysis when you signup for any course you get a dedicated mentor.
👉What is Springboard Online?
Springboard online is basically a coding school that offers flexible, mentor-led courses various courses online, some of the courses include Data Science Career Track, UX Design Career Track, and more.
👉Is Springboard Data Science legit?
Springboard is a legit option and their mentors play an important role, You will get great value such as feedback on a personal level, guidance on projects and topics which are difficult to understand, and they will also help you to get through interviews, With a job placement guarantee, They also offer a 7-day money-back guarantee in case you don't like the platform.
👉Is springboard a good bootcamp?
Yes, Springboard Courses are Worth It, Springboard's courses include great mentors, a pre-built syllabus, high-quality on the job projects, and a job offer guarantee for the deserving students. These all elements ensure Springboard a value for the money platform.
👉What is the springboard program?
Springboard is a great online coding platform which offers different online courses that are Data Science, Machine Learning, UX Design, with one-on-one mentorship, they offer job guarantees too.
👉When did springboard start?
The company was founded in the year 2013 with a name SlideRule with an aim to provide an edge to the learners in their professional careers.
Springboard Review Conclusion 2023
If you started with something like Coursera and think that's not enough, Springboard is a great option. You'll get comments and personal advice on topics you do not understand, the projects you work on, and even interviews that you seem unable to break.
The program structure, personalized tasks, tutoring, and personalized professional advice make Springboard one of the best value for money data preparation and training platforms.
In addition to the Data Science Career Track Placement Guarantee, you receive 7-day money-back guarantee if you do not like the platform for any reason. This essentially makes the program a risk-free investment.
As long as you meet the location requirements, you will receive all your money if you can not find an IT Manager position within 6 months of completing the training.
If you really want to start a career in data science, you are ready to work hard for a few months, need a flexible online platform, and just want advice and customization, the Springboard Career Track is the ideal platform for you.
If you like the Springboard Review, then don't forget to share your experiences with us in the comment section.
Data Scientist Interview Tips & Career Advice (Uber, ex-Amazon)
For regular updates on the springboard, courses follow them on Facebook, Twitter, and read their stories on Medium you can check their About Us page to get a glimpse of their dynamic Team & journey.
In Short:
Features: Springboard offers a single, one-stop solution for all of the skills necessary to be successful in a career in the tech industry. It is designed to give you an opportunity to learn about your chosen field while earning certifications, staying on top of new technology developments, and helping others succeed.
Advantages: You will be able to master the skills you need at your own pace, without having to worry about finding a job or obtaining employment that matches your skills.
Benefits: Students who use Springboard can pursue their studies with confidence as they learn from experienced mentors who are qualified experts in their fields. The program includes training from companies like Microsoft and Google, so students will get opportunities to work with leading-edge talent.