Welcome to our comprehensive guide on the StudyBay Affiliate Program for 2023. In a world where digital education is on the rise, StudyBay stands as a prominent player in connecting students with academic assistance.
The StudyBay Affiliate Program offers an exciting opportunity for affiliates to earn substantial commissions by promoting this service.
Whether you're an experienced affiliate marketer or just starting, this guide will provide you with the insights, strategies, and tips needed to maximize your earnings as a StudyBay affiliate.
Join us as we delve into the program's features, benefits, and income potential, offering you a clear roadmap to unlock success in 2023.
What is StudyBay?

😍
It is an online service where students can post their work, receive bids, and assign it to the most favorable writer. The chain is easy and further simplified by an intuitive interface.
For example, students can crunch out the estimated pay for their work by specifying the assignment type, academic level, word limit, and deadline. The final amount adds a great insight.
Such flexibility has attracted over 10k authors working on around 57k subject lines. Hence, promoting it on your website makes complete sense.
Why StudyBay Affiliate? 
The commissioning policies at StudyBay can generate around 40-60% commission on the orders referred by you.
Any further purchases from the same client will fetch you 15-20% of the rebilling amount. Just sign up with its partnership program, and you can develop mutually with this site.
How does it work?

🌟
Get a registered account with StudyBay and have it verified. Once the authentication has been processed, you are provided with referral links to StudyBay's resources like order forms, banners, landing pages, etc.
The model works on a pay-per-action scheme, i.e., your commission gets accounted for after the visitor purchases the order.
How to promote it?
StudyBay owns a bulk of promotional material for targeting the audience with some actionable measures.
You can choose from across CTA buttons, widgets, banners, landing, the list of keywords, order forms, pop-ups and a lot more. They run seamlessly across popular webmasters and OS for devices.
Out of the above-stated options, order forms and landings have proved to be quite promising at pitching sales, but results vary at sub-levels.
Hence, the entire promotional resource remains open for A/B testing. Stream is another great section that will interest you with its technique.
Users can also post their own banners as long as it does not violate the ethical standards of this niche. So, avoid using profane content/images while presenting your site.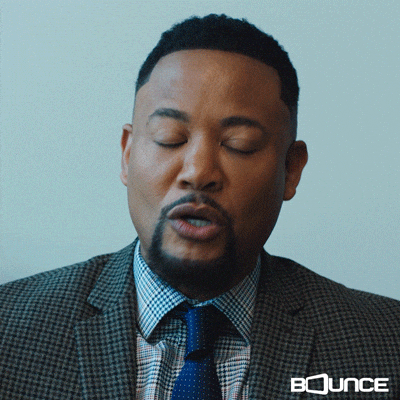 How do I get better at this?

🔥
Like Google itself, every genuine organization takes measures to contain spammers. Give it some time and stay consistent with their terms.
Besides that, everything is up to the traffic of your homepage. The best part is that StudyBay affiliates are not geographically constrained.
Also, they accept traffic from almost any forum, social page, advertising network, and website.
A word of advice: StudyBay has some great sales figures across English-speaking nations like the US, the UK, Australia, and Canada.
Targeting their common issues and running local domain extensions could give you a head start. Getting acquainted with the interface is another factor at driving the best results.
Interface
Creating and accessing an affiliate account is a free service at StudyBay. The page is smartly categorized for a transparent display of transactions and eliminating maximum queries. Below are the six tools and their utility.
a. Home
Your entire order history is contained under the 'Home' section. Order ID, status, nature of the assignment, and everything essential are right here.
An illustration of each status type is provided at the bottom of the page to avoid misconceptions.
Look for the projects that are 'under warranty' status. For a warranted project, the payment is held and released by StudyBay itself.
Under the same order list, you can find 'Number of bets', i.e., the number of proposals each project attracts. A quick overview of your orders and profits has also been pinned to the top right of the screen.
b. Statistics
The 'Statistics' section is meant to offer real-time data on your current affiliate programs. This one-stop shop gives away the number of clicks on your referral links, orders executed, orders paid, and the net revenue generated.
The scale can be adjusted to streams, i.e., analytics on each referral link that has been linked to different sources.
c. Promotional Material
At StudyBay, you can never run out of promotional ideas. A large database of different affiliate options and their respective referral links is present here.
Banners, forms, mobile forms, landings, links, and keywords are all distinctly provided options. Follow their script parameters for embedding the promotional items on your site.
d. Streams
As long as you are not a spammer, StudyBay accepts traffic from multiple sources. You can gain fresh prospects by exploiting your website, social page, or advertisement; there isn't much restriction.
While doing so, use your RID to create multiple referral links. Doing so will split the data according to source and create organic metrics.
e. Withdraws
The amount earned by your StudyBay affiliate is clearly mentioned under the 'Withdraws' section. It includes a microscopic detail on each transaction.
Right from the withdrawal ID to the payment amount, method, dates, and their status on clearance, no detail is left untouched. Unlike its competitors, the minimum withdrawal amount at StudyBay is just $10.
These transactions are supported through one of many payment methods. Users can opt for credit cards from VISA or MasterCard or utilize other online solutions like Payoneer, PayPal, and WebMoney.
f. Support
Any query relating to StudyBay affiliates can be resolved by raising a ticket. Whether it's technical, financial, or any doubt in general, just click on the 'Support' tab.
Also, each account comes with its personal manager for establishing a confident PR. One can contact his manager via the provided phone number, email address, and Skype ID.
StudyBay Writers

🥇
Pros and Cons: StudyBay Affiliate Program
| | |
| --- | --- |
| Pros | Cons |
| Lucrative Commissions | Ethical Concerns |
| Wide Audience | Payment Threshold |
| Recurring Earnings | Strict Quality Control |
| Transparent Tracking | |
| Dedicated Support | |
FAQs on StudyBay Affiliate Program
🙄 What are the bonuses, how can I use them?
Bonus funds are a virtual currency with no monetary value outside of our platform. You can use bonus funds (aka bonuses) for a discount.
👉 Can I cancel my project?
Yes, you can, and there are several ways to do it. First of all, check the status of your project. You can only get a refund if the status of your project is Under Warranty.
 1. Go to your project page and click "Cancel" at the top of the page.
👀 Can I get a refund? If yes, what is the condition for it?
Yes, but first of all, check the status of your project. You can only request a refund for your project while it is "Under Warranty".
⚡️ I can't log in. What do I do?
There are several reasons why the system's not allowing you to log in, but let's start with the browser. Make sure you are using Google Chrome or Firefox because Microsoft Edge and Internet Explorer don't function well while using Studybay. If you can't log in because you've forgotten your password, use a verification code sent to your email. You can request this code while logging in.
Conclusion: How to Make Money With StudyBay Affiliate Program 2023

🚀
As we conclude our journey through the StudyBay Affiliate Program for 2023, it's clear that the potential to maximize your earnings is well within reach.
StudyBay's platform connects students with academic help, and by effectively promoting this service, you can secure a steady stream of commissions.
The strategies and insights shared in this guide will empower you to make the most of the StudyBay Affiliate Program.
So, seize the opportunity, explore the features, and embark on a journey to financial success as a StudyBay affiliate in 2023. The path to higher earnings and affiliate success is now illuminated, and it's yours to follow.