In this post I've done an unbiased Alidropship review below.
Starting a dropshipping business can be difficult, because you need to have a lot of knowledge in order to make it successful.
Dropshipping is a great business model, but it can be difficult to get started without the right tools and knowledge.
AliDropship offers an easy-to-use solution that automates the entire process of setting up and managing your own profitable dropshipping business with AliExpress.
Alidropship Review: What Is Alidropship
I know that one is a tough task but trust me as I have experienced the benefits of this plugin so-called AliDropship that really do all the hard work for you.
And if you are not using this amazing plugin then dude! You are wasting your time manually doing all the things here.  I think I should throw some light on this amazing plugin that I experienced earlier.
Here comes the AliDropship plugin and it is the most powerful plugin for the dropshipping business. Basically, the AliDropship plugin is the only WordPress solution in order to create fully-fledged websites along with bringing you high stable points.
And the best part is that this tool offers a set of features that will really make it easy to get started along with running a successful dropshipping business.
The best part about this plugin is you can easily import items from AliExpress with just one click. Here all you need to do is just go to AliExpress.com and try to find the item you want to list in your store and then simply import it directly to your site in just one click.
And there your product will automatically appear on your site instantly that will include the images along with the descriptions and the variants.
Coupon: BID25 to save10%  on Every product of Alidropship
Founder's Note For Alidropship Plugin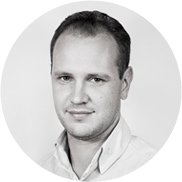 Dear friends,

We've created the AliDropship plugin based on our solid and diversified experience in building and running dropshipping businesses. Every single feature was tested on dozens of our own projects – and polished with the help of dropshippers from all over the world. This hard work and joint research resulted in a product that really drives businesses to success, and we are really proud of it. You are welcome to get the most out of our Aliexpress dropshipping plugin and our customer support: it's high time to start building your prosperous future.
Sincerely, Yaroslav Nevsky
CEO & Co-Founder
It has numerous sets of features that are required to deliver the functions necessary for growing and building the business. It has been known to build over 5000 sites already and around 4000 people from 100+ countries have already installed this plugin and are content with its working of this plugin.
How Does Alidropship Works?
While working with the dropshipping business, we all need to work a little meticulously as we all encounter various sets of products from AliExpress. Alidropship, as the name suggests, is designed to handle such AliExpress products. While dropshipping with AliExpress, it is very important to browse and select the products very carefully.
There are various things to check for like if the product comes in an e-packet while shipping or not.
Alidropship eliminates all such hassle and is the solution to every operation included in the AliExpress dropshipping. This plugin allows you to expand and grow your business according to your own will at any time. With this Alidropshipping plugin, you are the owner of your own site and can do whatever you wish to with your website.
You will know better about the solution when we will talk about the features provided by it in the next section.
Differences Between AliDropship & AliDropship Woo?
The AliDropship Original plugin is compatible with any WordPress site that does not use the WooCommerce plugin.
It includes a long list of extra features and tools (including built-in themes, a handy dashboard with the most essential store information, and so on), making it an excellent solution for those with no prior experience. This version of the plugin is only compatible with AliDropship's shop themes.
The AliDropship Woo plugin will only operate if you have the WooCommerce plugin installed on your website. This version simply does the basic dropshipping duties, but it allows you to customize your store however you want.
You can go from the Original plugin to the Woo version or vice versa without having to buy a new plugin. Please note that if you transition between these plugin versions inside the same website, your store settings will be lost. As a result, you'll need to reinstall WordPress and begin designing your website from scratch.
If you're looking for a Woo plugin for AliDropship, I recommend AliDropship Woo.
You already know a lot about WooCommerce and have a lot of expertise in this industry.
You already have a WooCommerce-based online store, and you need to quickly, efficiently, and painlessly populate it with AliExpress products.
If you want to use AliDropship's original version, I encourage that you do so. If:
You're taking your initial steps into the world of eCommerce, and you don't have much experience in the sector;
You're starting from scratch with an internet store;
You're seeking a comprehensive solution that includes all of the key features in one bundle and eliminates the need for you to hunt for them separately.
Because the original AliDropship plugin is incompatible with WooCommerce and the AliDropship Woo plugin, you should carefully analyze all of the features of both plugins before deciding which one to use.
If you decide to use the other version of the plugin, you'll have to reinstall WordPress and start again with your website. This must be done in order to avoid potential plugin conflicts.
Why You Should Choose AliDropship Plugin? 
Built-In-Themes: Basically it comes with professionally designed themes that you can easily set up, switch and customize. Here all the themes are mainly mobile-friendly along with the highest conversion optimized and stylish design. And trust me it will help you in setting up the online stores.
Pricing Automation: Just use an advanced pricing markup formula in order to apply your rules right for the particular products or for all of the items in your store
Auto-Updating: Here the auto-updating system will definitely keep your product info fresh and it will easily correspond to the latest data right from AliExpress.
WooCommerce Support: The most popular e-commerce WordPress plugin in the market is WooCommerce. Herewith AliDropship plugin just enjoys many varieties of WooCommerce themes along with extensions. You can just use the WooCommerec version of the AliDropship plugin and enjoy its awesome features.
Place Order Automatically: Just forget about ordering products manually here. You can easily place all the orders automatically. All you need to do is just click the "Order" button and here confirm orders on AliExpress.
All-In-One Solution: As per our experience this plugin really offers great functionality and may advance and helpful tool. Here all of your problems regarding pricing, sales, profit, and the traffic stats along with the orders are available and managed right with a single control panel.
Free Updates and Support: When you will buy this plugin all of you will have all the after-sales support along with the lifelong free updates. And you will also get new options and features just for free.
Marketing with AliDropship Plugin:
Discount Coupons: Just run sales and promotions just by offering coupon codes that will help your customers save money and bring you more and more sales. And you can also choose whether the coupon discount is in dollars off or the percentage off.
Product Reviews: With these features, you can engage customers along with encouraging sales right with the option of importing reviews to your sites easily, directly from AliExpress.
SEO Product Tags: Just optimize your product pages right for the search engines with the meta tags, title descriptions, and keywords.
Email Lists: Here this plugin will also help you in collecting the emails of your customers but also for the customers who have left your store without leaving their contacts and didn't make any purchase.
Cash-Back System: Just earn up to 12% commission right on each purchase as the added bonus to your dropshipping source of income.
Alidropship Dashboard Features 
Here are the features Alidropship Dashboard:
1. Dashboard Stats Features

2. Order Status
3. Use direct import features to get products 
4. Alidropship product import from Aliexpress
5. Alidropship product import reviews
 6. Account settings on Alidropship
7. Payment Gateway
8. Shipping settings
So here you have your beautiful store created with Alidropship:
How You Can Import Products From AliDropship:
Go to the Import area and select 'Import Products' to begin adding products to your site.
From the dropdown menu, choose a category and a subcategory. You can use keywords in the search bar to find the products you need.
1. Information on the product
Each item in the catalog has thorough information such as variations, product descriptions, shipping choices, and so on.
You'll see up to 20 customer reviews under the Reviews page, each with a star rating, date, and the customer's country. (They are not included with the product; they are included for your convenience.) The Import Reviews option should be used to import reviews independently.)
The AliExpress tab contains links to the product and the supplier's AliExpress site, logistic reliability, and the demand curve (the number of times this product has been ordered in the previous two weeks).
2. Product Lookup
With the Sort by dropdown option, you may sort the search results by popularity, price, and relevancy.
To narrow your options, use some product criteria. Products can be filtered by warehouse, destination country, delivery method, free shipping availability, supplier pricing, and order count. Use the 'Clear all filters' button above to remove all selected filters.
3. Import Options
In the left-hand sidebar, you can apply essential import parameters before adding products.
Build categories from the product database – if you don't choose a category from your site and enable this option, the plugin will create and add the same categories from the database.
Using the entire structure, Creating child categories, and Creating parent categories are the three alternatives.
When you select 'Use full structure,' the product will be imported with the database's whole category structure, such as 'Smartphones / Phone Cases & Bags / Phone Case.'
'Create child categories' means only importing the most specific category (for example, 'Phone Cases & Bags / Phone Case').
Importing products with the broadest category (i.e. 'Smartphones / Phone Cases') is referred to as 'creating parent categories.'
This is an example of importing a product that includes the entire database structure.
Remove item specifications – select this option if you don't want product attributes such as brand name, material, style, and item type to be imported.
Publish products – If you enable this option, the products you import will be published immediately. Otherwise, the items will appear first in your import list, which you can then publish later.
To import products, choose a category. Using the Import button, you can import products one by one. Tick the boxes or choose everything and click the 'Import selected' button to import multiple products at once. The button displays the number of products that have been selected for import.
4. Re-import
Your import balance will not be restored if you imported a product and subsequently deleted it. You can, however, re-import this product using the Re-import button. Your import balance will not be affected.

Keep in mind that if you delete a product from your site but keep it in Trash, the Imported button will become inactive. This product will have an active Re-import button after you delete it from both the site and the trash.
Keep in mind that if you erase your WordPress database on your hosting, you will lose access to the Re-import button, and any previously imported products will only have the Import option.
NOTE: The AliDropship plugin comes in two characters: Original and Woo. If you constructed your store with AliDropship original and imported products from the AliDropship database before switching to AliDropship Woo + WooCommerce, all of your imported products will not work with the new scheme.
You'll have to delete and reimport the products. When you switch from AliDropship Woo to the original one, the same thing happens. Remember that you'll need to rebuild your site and reimport your products.
5. History of Imports
The Imports History feature was created to assist you in rapidly viewing all of your previously imported products from the database. Furthermore, you may simply locate and re-import products that you deleted from your site using the Re-import option.

This area includes a list of all products imported from the database to your store, as well as the date and time of their import. You can view how many imports you've made and how many products are no longer available on AliExpress in this section.
Some products may vanish from AliExpress from time to time because their listing deadline has passed or the supplier has broken the listing policy in some way.
Such things can happen to dropshipping stores if a product is removed from AliExpress and hence from the database, and thus of your site. This is why the Alidropship plugin adds supplemental imports to each imported package, allowing you to replace the missing product with something new.
They don't compensate for the imports spent on these products; this is a common risk in the dropshipping industry, and bonus imports should cover any potential losses.
The grey Imported button on your site's items is now inactive. The green Re-import button appears on products that were imported and then deleted from your site.
6. Add Imports
The first 50 imports are completely free. Go to the Get More Imports section if you need more products. Select and place an order for an appropriate importing package. You will receive an email message with your package code once you have purchased the package. Copy the code and go to Import Products => Add Imports to activate it.
Click Activate after pasting the package code into the 'Enter your package code' form. Product imports will be applied to your balance as soon as you submit your package code.
Keep in mind that each package code is tied to the licensing of the site on which it was activated. As a result, you can't split an import package across multiple domains.
7. Images of The Products
It's worth noting that when you import products from the AliDropship database (rather than directly from AliExpress), there's no way to get only product picture links and leave the photos on AliExpress.
Your hosting server will save all product photos. The average size of a product upload for ten items ranges from 3MB to 100MB, depending on the amount and quality of photographs.
If you plan on importing a large number of edited products from the AliDropship database, keep in mind that your hosting server must have sufficient disc space.
If images are missing from goods imported from the integrated database, this indicates that the image upload process has been halted. Please try to delete such products (and make sure they're also deleted from Trash) and re-import them using the Re-import button.
Wait until: 1) the progress bar in each product is full and green; 2) the green active Re-import button transforms into a grey inactive Imported button, and 3) the message indicating that importing is complete shows. Please wait until all of the products have been re-imported before leaving or reloading the page.
AliDropship's dropshipping program includes support for add-ons.
Have you already started working on your fantastic dropshipping website? Great! It's now time to let everyone know you've got one!
The importance of marketing for the growth of a dropshipping business cannot be overstated. This is why we've created a set of additional tools to assist you to grow sales, earnings, and save even more time spent on marketing duties.
1. Countdown Timer
Encourage your customers to BUY NOW!
You may use this add-on to make eye-catching notifications for your product pages. To create the so-called 'fear of missing out,' you can tweak the parameters and change the sale period and number of products accessible.
Your visitors would certainly not want to miss out on a great deal! As a result, they'll be more likely to finalize their transaction without hesitation – resulting in a higher profit margin than typical!
2. Recent Sales Pop-Up
Your visitors will be able to observe the flurry of activity on your website thanks to this add-on. It will show them that a lot of other people are buying things from you safely, and they won't have to worry about your store's reliability.
Furthermore, seeing the specific products that have been purchased will give them even more suggestions of what they can buy from you safely.
Who knows, maybe they'll end up ordering something they weren't planning on purchasing.
3. Promo Banner add-on
Show off your unique store offerings with style!
Are you announcing a massive scale? Do you want to show off some of your store's new product offerings? Nothing beats a captivating banner at the top of your website for resolving these concerns!
With the help of the Alidropship Promo Banner add-on, you can easily create one!
It includes a collection of professionally designed themes that make your website pages appear trustworthy and appealing. Furthermore, these banners are fully customizable, which means you have complete control over creating a unique AND purchase-inducing design for your pages.
4. Reviews Page
Make the most of the power of social proof to boost your company's profitability!
Do you want your store's visitors to believe that your deals are worthwhile?
Authentic client reviews are used as a highly effective business growth driver in this fantastic add-on. It works like magic: the add-on collects evaluations from AliExpress purchasers as well as your own customers and organizes them on a special page.
This is a simple and effective approach to show potential customers that they can trust your company – and to influence their purchasing decisions!
Advantages of AliDropship's ready-to-ship products:
More than 50,000 bestselling and already 100% edited AliExpress products are available in the AliDropship product database.
To develop a base full of precisely optimized products, the AliDropship team of experienced drop shippers searches for promising products and picks only trustworthy AliExpress suppliers.
Alidropship experts do preliminary market research and assess each product based on a set of key criteria. Then they manually select and edit product information such as titles, descriptions, photos, variations, and so on.
The database is always expanding to provide you with a greater range of products. After importing the products and filling your store with them, you'll be able to enjoy perfectly pre-optimized product pages right away.
Without altering, compare the following AliExpress products:
and a database product that has already been edited:
Why is it preferable to stock your online store with AliDropship products? Just think about it:
AliDropship Database Products
just the best-selling and winning goods
most dependable vendors
product pages that have been optimized
information on the product that has been carefully altered
high-resolution photos that have been modified
simple to find and import
AliExpress's Most Popular Items
The vast majority of products have a slim probability of succeeding.
a high likelihood of refunds
illegible product titles and descriptions due to auto-translation
photos of poor quality with watermarks
permalinks that are extremely long and clumsy
negative feedback
Filling your business with ready-to-ship products from the AliDropship database helps you in many ways:
You can start selling things right away after they've been imported.
You may spend less time searching for and editing products and more time making money.
You can enhance your sales since successful items result in more conversions, repeat purchases, and fewer supplier conflicts.
You'll get 50 free initial imports to try out and see everything for yourself.
You can take advantage of one-time payment import packages, which allow you to get additional products without having to pay a monthly price.
Alidropship Hosting Pricing:
Your ideal hosting solution for WordPress-based dropshipping websites
Perfectly optimized for AliDropship plugin
High performance and fast site loading speeds
24/7 support and free website setup
Easy to manage cPanel
Free SSL certificate included
Alidropship Plugin Pricing:
Coupon: BID25 to save10%  on Every product of Alidropship
Alidropship Testimonials & Customer Reviews:
Alidropship WordPress-based plugin for AliExpress products is one of the best-known WordPress plugins for the purpose of dropshipping. It has all the essential services required to build up a better business at a greater scale. Each and every feature of this plugin helps the users to expand the business and profit more out of it.
It is also known as the most powerful WordPress plugin ever. It comes with the most efficient and relevant strategies to make the business work.
This plugin is ideal for both the newbie business persons as well as the experts of multi-million turnovers. It creates a specialized and unique dropshipping store for its users based on your own personal requirements and specifications. It provides you with the authority of 100% ownership of your website.
It allows you to produce your own professional Aliexpress dropshipping stores quite easily. This plugin provides you with everything and all the features that are necessary to grow and expand the business in order to get more profit out of it.
It takes you to a very impressive and high margin of profit, which is very rare in any other such plugin so far. All of the products that you will deal with will help you to extract more and more potential for this type of business.
Alidropshipping provides you with a high level of services and features. In my opinion, it is the best and the most powerful plugin known so far. The cherry on the cake is the free delivery to various and every part of the world.
The above-mentioned features will make you clearer about the workings of this software and will help you choose it. It is an amazing plugin at a one-time price of $89 and should be used more by business owners all over the globe.
5 Best Alternatives Of AliDropship:
1) ShipStation:
ShipStation, the #1 option of online retailers, allows you to import, handle, and ship your orders. They connect with over 150 of the most common marketplaces, shopping carts, and carriers on the market today.
Additionally, you should get as many sales platforms and carriers as you want. With ShipStation, you'll save up to 40 % on USPS prices and 29 % on FedEx rates; you'll get a personalized tracking page and returns portal; you'll get customizable automation guidelines to avoid mistakes and halve your delivery time; an easy-to-use interface; and a completely free 30-day preview!
ShipStation automatically connects with the most common shopping carts and marketplaces. There will be no more copying and pasting to build a name. They would import all of your orders on your behalf.
2) Spocket:
Spocket is revolutionizing the dropshipping industry and assisting online stores in dealing with Amazon by eliminating the requirement for retailers to retain erasing and inventory upfront costs.
Spocket allows over 30,000 entrepreneurs across 5 continents to start and scale their online businesses, emphasizing the US and European items.
Through thoroughly vetting vendors, merchants and consumers can be assured of fast packaging, reliable product consistency, branded invoicing, and a world-class customer service staff.
Be a part of Spocket's groundbreaking vision to eliminate inventory from physical and online retail by using the dropshipping model, thus resolving the $ 1.1 trillion problem known as inventory distortion.
3) Easyship:
Easyship is the world's most popular online shipping platform. Their user-friendly interface connects with leading eCommerce platforms such as Amazon, eBay, Squarespace, ShopifyPlus, Shopify, Magento, and BigCommerce, as well as crowdfunding platforms such as Indiegogo and Kickstarter, allowing you to handle all order and delivery operations from a single dashboard.
Instantly access reduced pricing from leading couriers such as FedEx, UPS, and USPS, without any minimums or account conditions, and then match rates to save up to 7 0% off the price.
Every day, brands such as IronMan, MoMA, and Craighill depend on Easyship to refine their delivery procedures, improve their customer service, and save money on shipping.
4) Printful:
This one helps in the warehousing and fulfillment of on-demand prints and embroidery. Sell the templates online or print them for personal use with no minimum order requirements! They'll print and mail your orders automatically on-demand, all under your brand's branding.
Printful partners with the industry's leading eCommerce channels and marketplaces, as well as personalized portals and applications.
They print goods in Europe and North America at their laboratories, using cutting-edge printing technology to achieve the most acceptable standard.
Additionally, they collaborate with facilities in Japan and Australia to have a more customized service for consumers. The less time you spend on shipping concerns, the more time you have to expand your company!
5) CommerceHub:
CommerceHub is the most robust Distributed Inventory Network globally, making it simple to view, exchange, and sell inventory from any source.
CommerceHub is used by thousands of the world's leading retailers and labels to fuel world-class omnichannel campaigns such as drop packaging, direct to the customer, and ship to shop.
CommerceHub was based on the fundamental premise that the environment should not need additional inventory. It needs increased inventory awareness and accessibility.
They still have plenty of inventory between department outlets, brand stores, delivery centers, distribution centers, 3PLs, 4PLs, brand suppliers, distributors, and offshore factories.
They need more effective ways to view, distribute, and sell it. Tesco has been pursuing this vision for the last nine years, beginning with drop shipping.
FAQs On AliDropship Review:
👉What is AliDropship?
Alidropship, as the name suggests, is the one-stop solution to all your problems regarding the dropshipping. This WordPress based solution is designed especially for all the AliExpress based businesses.
👉How does AliDropship work?
Alidropship is the solution to every operation included in the AliExpress dropshipping. This plugin allows you to expand and grow your business according to your own will at any time.
Is AliDropship more advantageous than Shopify?
Though AliDropship is a popular dropshipping platform with stable dropshipping features, it pales compared to Shopify. Unlike AliDropship, which is restricted to dropshipping on AliExpress, Shopify is an all-in-one eCommerce platform that enables you to operate an eCommerce enterprise.
Is AliDropship a part of Alibaba?
This revolutionary new tool enables entrepreneurs to quickly and easily build AliExpress dropship websites and import many retailer brands. AliDropship Company has introduced a new method for AliExpress dropshipping. AliExpress is a subsidiary of Alibaba Group, which operates the world's largest procurement website.
Is AliDropship worth it?
AliDropship is the most feature-rich and cost-effective WordPress dropshipping plugin for WooCommerce. You really cannot go wrong with its very reasonable pricing.
Is it possible to earn money with AliDropship?
Yes, AliDropship may be very lucrative. It's mostly a matter of how lucrative dropshipping is in general, as AliDropship simplifies and expedites the process of locating and selling highly profitable goods.
Is Shopify compatible with AliDropship?
Indeed, it does. Whatever your level of eCommerce expertise, AliDropship App for Shopify provides all you need to get started immediately with an excellent dropshipping business: Import any AliExpress product with a single click.
Is it possible for me to dropship from AliExpress to Shopify?
You certainly will. There are no initial costs or fees associated with dropshipping from AliExpress, which allows you to try goods without making a financial commitment. With the Oberlo app for Shopify, you can quickly search, import, and sell AliExpress items in your store.
Quick Links:
Conclusion: AliDropship Review 2022: Is It Worth?
Basically, if we talk about the AliDropship Plugin then it is really one of the reliable dropshipping plugins that will really automate the process and help you get sales conversions. AliDropship Plugin is a legitimate product that provides extraordinary features that will help you in managing your dropshipping business in a super-easy way.
This one is the plugin that can be easily integrated right with the WordPress store and here it will automate the process in a super-easy way and the best part is that it will definitely save your time and effort.
AliDropship plugin has really become too popular since its inception and it is gaining popularity exponentially it is quite popular among all the drop shippers.  Trust us here I have used this amazing and it really provides us more convenience and it also automates the dropshipping business.
I hope this post suits your purpose well. Feel free to tell us about your view on AliDropship Plugin right in the comment section. Share this post on all trending social media platforms.