What if i say, you could become an "Insider" of your competitors business. Yes, now you can easily see your competitor's marketing and monetization strategy that can help you in taking your business to a whole new level. With the help of software like FunnelSpy you can have a clear-cut vision of competitors strategy and also you can easily uncover hidden page right for any types of funnels.
In this post, we have featured FunnelSpy Review 2023 that includes all the detailed insights about its pricing, features, functionality and many more things in a row.
Now you can easily ethically spy on the most profitable funnels right with a push if button.  Whether than wasting money by purchasing a competitor's products just see what their funnels actually looks like. Yeah, these all things can be done with the help of FuneelSpy as it specially designed for the- Sales Funnel Research. Let's get started and have some more insights into this amazing software called- FuneelSpy. Let's get started here.
FunnelSpy Review 2023: Learn How To Spy On Your Competition's Funnels With FunnelSpy
What Is FunnelSpy?
FunnelSpy basically allows you to spy on all of the hidden pages right for any types of funnels. Now you don't have to waste your money on purchasing a competitor's product in order to get more insights into their strategy. FunnelSPy allows you to see what their funnels actually looks like.
In one line "FunnelSpy is one the legitimate Sales Funnel Research Tool. FunnelSpy is one of the valuable investment channels. You can easily spy on all of the web pages of your opponent and get the most valuable data simply by using FunnelSpy. It's working is all about "Funnels" and here the funnel is actually beneficial.
FunnelSpy Let's You:
Run Unlimited Searches

No Results Limitations

Create Unlimited Projects

Save Unlimited Favorites

Enhancements and Unlimited Feature Updates
Features of FunnelSpy?
Sales Funnels: Now you can easily find a sales page right with one-click. You can easily reveal any of your competitors complete sales funnels along with the downsells, upsells and also one-time offers. Here you can also find out the competitors research like the product offering, price points and also design, layouts, selling propositions and many more things in a row.
Lead Generation Sequence:
Wanna know more about where a lead generation page lead to? Yeas, then right with one click you can simply uncover the thank you page and then simply follow up the sequence along with the monetization strategy.
Check out our comparison article where we have compared some of the best funnel building tools like Builderall vs Clickfunnel.
Webinar Sequences:
Know about all of the webinar registrations and many more things in a row. You can easily expose all of their webinar funnels along with the reply pages, thank you pages, follow-up sequence and also the encore pages. Here you can also find out what types of webinar software they are actually suing and also you can watch all of their webinar presentations with the monetization strategy.
Consulting/Coaching Offers:
With this feature, you can easily find the coaching and consulting offer. Just discover all of your application their application process. You can also find out what types of questions they are actually asking to target the right student and also identify the distinct types of low mid-high-end packages they generally offer for the help so that you can easily craft your own coaching offers.
How Does FunnelSpy Works?
As we have earlier mentioned everything is just one click away. Here you need to just follow the simple three steps that are given as follows:
Step 1: Just Enter A Page URL To Spy
Step 2: Click and Wait For Few Seconds
Step 3: Now you will be getting a series web pages looking for channel system
FunnelSpy Updated Features
FunnelSpy Captures More Publishers
FunnelSpy captures more than 120,000 unique publishers for each of the 21 covered countries and identifies the various advertisers who occupy their ad space. Users can also explore the brand and corporate advertising and extract details about creative messaging used in winning campaigns, who buys and what they do best.
This allows users to use this information to make better marketing decisions for companies or their customers. Their competitive information even allows them to experiment with their campaigns and advertise in a much more competitive way than before.
FunnelSpy Platform Data
FunnelSpy platform data gets updated daily. This means that users can have the most up-to-date information to monitor campaigns during development. It also enables companies to proactively engage in their digital strategy rather than responding and reaching more customers.
With a breathtaking view of the digital shopping landscape, FunnelSpy offers its users the opportunity to discover new ways to launch new campaigns.
The data on the platform goes back more than 5 years, allowing users to not only monitor in real-time what someone is doing but also to get a historical overview of the campaign. a great tool for users to see how digital strategies have evolved. what was tested and what worked.
At the same time, FunnelSpy helps to find new traffic sources, generate new creative ideas and improve campaigns.
FunnelSpy Analytics Toolbar
FunnelSpy toolbar enables fast browser-based scanning and traffic collection when the Internet is in use. While analytics use and offer the same information, they continue to do so for slower but more intense searches.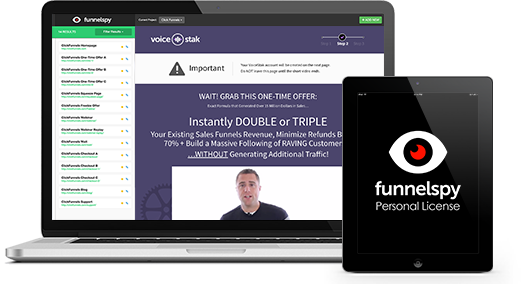 These tools provide impressive flexibility to monitor and analyze the successes and failures of external and your own websites. The tools provided are versatile enough to provide high-quality analytics at every stage of the search, implementation, and tracking of advertising campaigns.
Amazing Search Algorithm
There are millions of ads are available on Facebook. You will not search for all these ads, that's for sure. First, you must set your goal. FunnelSpy has an impressive search algorithm to help you find these ads. Show ads based on keywords, phrases, and other search terms. After discovering them, you can order them easily.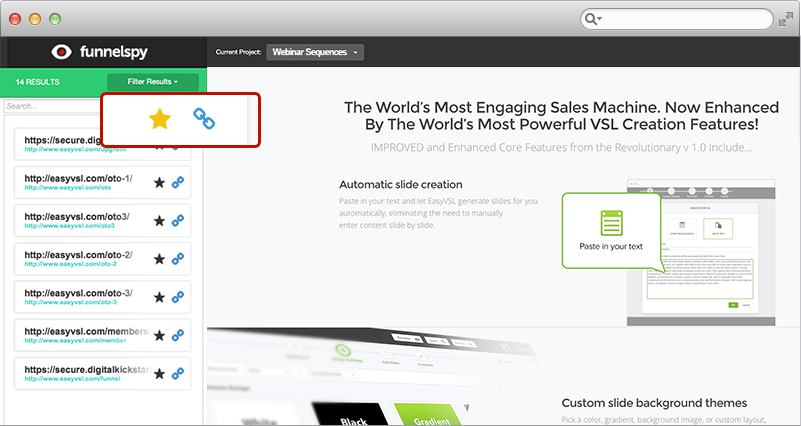 Let's understand with an example, it is possible to analyze them in terms of actions, favorites, publication dates, and remarks. After searching and sorting, you can search for matching ads for a campaign. With FunnelSpy, you can easily select specific ads. You do not have to search for an ad if you need it. You can highlight all of these ads and access them when needed in the future. This means that this solution will make it easier to customize your ad inventory.
A Big Storage Of Database
In general, common funnel spyware can handle data from one or two countries. Because of this, this tool is not suitable for launching a campaign anywhere in the world. FunnelSpy can access millions of data from more than 15 countries. Accessing this data does not require much complexity.
With just a few clicks you can access this data. We know that an ad can be published in several publications. With Funnelspy ads can be presented individually depending on the requirements.
This will make your Shopify advertising campaigns more effective. For this reason, FunnelSpy has a separate filter that searches for data by location. You know which ad offers better conversion in which position. And this task can be done in any niche.
Easy Integration With Shopify
Shopify owners publish different types of ads for many products. Some of these ads are very attractive. And some of them may not work well. Finding a tracking tool from Shopify is very difficult. Rather than relying on another tool, you can trust FunnelSpy with confidence.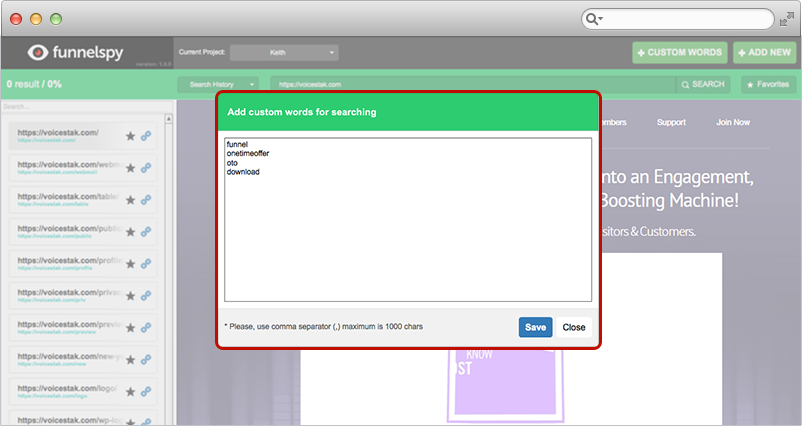 This software can detect many successful advertising campaigns conducted by Shopify business owners. You can follow the techniques of these campaigns and apply them to yours. With this functionality, your Shopify promotion campaigns become more powerful. This means that these campaigns generate more value.
Supports Multiple Content Formats.
There should be no doubt about the effectiveness of graphic displays. The videos work better today. This is the prime reason, you should not neglect the importance of video in the content. FunnelSpy easily finds many video ads that work well on Facebook. This tool also helps you to download these videos.
You can then create similar types of video ads to get more attention. The same thing can happen with graphics screens. This software is compatible with the CTA-based classification. Because CTAs are very important to the success of an advertising campaign, this tool is useful for identifying the most effective ACTs.
Why Should You Use FunnelSpy?
If you do not understand the ways in which you can use FunnelSpy tools to improve your marketing campaigns, here are some ideas that come to your mind:
You can use the intelligence engine to cut deadwood from the land. Because FunnelSpy shows you the entire chain of sites involved in your ad serving, you can identify the middlemen who do not contribute to the process and find out how they can be resolved to increase your ROI.
You can also check the performance of potential partners daily before contacting them to see if they have strong, continuous traffic that can be purchased directly from the source to eliminate networks in the equation.
You can configure alerts in FunnelSpy. For example, FunnelSpy can be witness to the launch of new campaigns by its competitors. When a new activity of the appropriate type and scale is detected, it receives a notification that allows it to react quickly.
You can also check if your own business is working optimally and quickly find hotspots that could hinder the users of your services.
What Makes FunnelSpy Invincible?
There are many features and add-ons you will be getting with FunnelSpy but here we are talking about the reasons that actually make it legitimate and outstanding.
Projects:

Just organize different searches right into projects. Really, this one is an easy way to manage all of your searches by the theme, topic, client and more.
Favorites:

With FunnelSpy you can easily mark several or a single page as your favorite for the quick references later on.
Filter Results:

Now quickly filter all the results in order to find specific types of the page you are actually looking for.
Add Your Own Keywords:

You can easily save and add your own keywords and FunnelSpy will easily add them right to the search algorithm.
Reselling:

Here you have also got the freedom to own the private label rights. You can also sell the original software and just keep all the money for them.
FunnelSpy Pricing:
Pricing of FunnelSpy is very reasonable and simple so that one can easily afford it. There are two plans offered by FunnelSpy, let's see what are they?
Personal License:  Normally For ($127 )
This one is actually for personal use only.
Outsource License: Normally For ($177)
This plan is actually for Personal & Staff Use Only.
Does FunnelSpy Offer Money Back Guarantee?
We all wanted to invest in the right products and things that suit our purpose well. So, don't worry now, FunnelSpy offers a 30 Day Money Back Guarantee. As here in the first 30 days, if you are somehow not satisfied with the TextDeliver then you can just contact the FunnelSpy support desk. And right after contacting them you will be getting your money back. That's the best we like most about FunnelSpy.
Quick Links:
Conclusion: FunnelSpy Review 2023
Without having any second thought we would like to say, FunnelSpy is one best and reliable software that comes at such a reasonable price. The best part about FunnelSpy is that they also offer products according to your requirements. You can have all of your competitor's most valuable data. What is waiting for, if you are not sure about FunnelSpy till now, then you should at least give it a try as here FunnelSply offers 30-Day Money Back Guarantee?
We hope you liked FunnelSpy Review and really we would love to hear from you right in the comment section. Feel free to share this post on all trending social media platforms like Facebook, Twitter, and LinkedIn.