If you are looking for an honest review of Pimsleur Vs Rosetta then you have landed the right post.
Hey, soon to be language learners!  Today I am going to help you all with two famous language learning portals namely – Pimsleur and Rosetta Stone.
Well, to start with both of these platforms offer various languages making the whole process easier for us as everything is available online and almost all of the courses can be completed independently.
I am sure that by the end of this blog you will get a clear idea about; what makes your language learning experience interesting.
Pimsleur and Rosetta Stone are two popular foreign language courses. They both offer a wide range of languages and levels. They are the same in many ways, but they have some differences too.
Pimsleur is all audio, while Rosetta Stone has pictures and interactive lessons.
If you want to learn a new language then you are at right place. So let's get started with the Rosetta Stone vs Pimsleur Comparison.
Pimsleur Vs Rosetta Stone 2023 | The Ultimate Comparison 🛩
Pimsleur

Rosetta Stone

Pricing

$14/mo

$11.99/mo

Best for

Pimsleur is great place to start learning a new language. All the courses are offered in audio lessons so basically listening and repeating what they are saying

Rosetta Stone is for those who want to start from scratch and want to become a fluent in a language

Features

Audio and Visual Learning
Unique Methodology
Different Levels

Interactive Software
Live Online Sessions
Games & Community

Pros/Advantages

A large number of languages are offered
Language fluency offered
Properly designed and structured courses

Lessons are in a complete order
TruAccent helps you in improving your pronunciation
Phrasebook is compatible according to greeting & expression

Cons

There are no additional services offered by Pimsleur

Lacks major grammar syllabus

Value For Money

With Pimsleur, you can become fluent in your selected language within a few days of practice. It is a little bit expensive in comparison to Rosetta Stone.

Learning has never been easy but with Rosetta Stone, you will like learning a new language because their interactive and fun way of teaching. It is totally worth every penny.
Pimsleur Range of Languages Available🙋
Here's a full list of what Pimsleur courses are currently available at the time of writing:
Albanian
Arabic (Eastern)
Arabic (Egyptian)
Arabic (Modern Standard)
Armenian (Eastern)
Armenian (Western)
Chinese (Cantonese)
Chinese (Mandarin)
Croatian
Czech
Danish
Dari Persian
Dutch
Farsi Persian
Finnish
French
German
Greek
Haitian Creole
Hebrew
Hindi
Hungarian
Icelandic
Indonesian
Irish
Italian
Japanese
Korean
Lithuanian
Norwegian
Ojibwe
Pashto
Polish
Portuguese (Brazilian)
Portuguese (European)
Punjabi
Romanian
Russian
Spanish (Latin American)
Spanish (Castilian)
Swahili
Swedish
Swiss German
Tagalog
Thai
Turkish
Twi
Ukrainian
Urdu
Vietnamese
English (ESL)
Rosetta Stone Range of Language Lessons Available👌
Rosetta Stone offers a huge amount of languages, but not nearly as many as Pimsleur currently does:
Arabic
Chinese (Mandarin)
English (American)
English (British)
Dutch
Filipino (Tagalog)
French
German
Greek
Hebrew
Hindi
Irish
Italian
Japanese
Korean
Persian (Farsi)
Polish
Portuguese (Brazil)
Russian
Spanish (Latin America)
Spanish (Spain)
Swedish
Turkish
Pimsleur Overview🤨
Pimsleur is an American company offering language courses online and every course contains 30 lessons. The teaching approach of the courses is based on the Pimsleur method.
All the courses are offered in audio lessons (so basically listening and repeating what they say). Learning a new language is always like a cherry on the pie. You can easily learn Spanish with Pimsleur.
Rosetta Stone Overview👉
Rosetta Stone is also a platform similar to Pimsleur. The courses are offered in audio-visual format (that means pictures, listening tracks, and some writing exercises) and are based on the concept of dynamic immersion.
Native speakers teach the languages. This software also offers other programs like brain-fitness but it is mainly famous for language programs. Learning a language from Rosetta Stone is really easy.
Since today we are going to compare these two platforms we must understand both the concepts on which the courses are based. Both methods have a very different approach to teaching a language.
Pimsleur Vs Rosetta Stone- Levels😮
Pimsleur– Levels
So in terms of lessons, Pimsleur has a fixed duration per lesson but when it comes to levels they have not standardized the number of levels. So a certain language may have 16 levels and the other only five.
The French language has 16 levels and…… This can turn out to be an issue if the language that I have chosen has only five levels, as it might not take me to my fluency target.
This whole thing again depends on the popularity of the language. If the language that you have chosen is not much popular you might end up having a very less number of levels. 
Rosetta Stone- Levels
The number of languages offered on Rosetta Stone might be less compared to Pimsleur but there is a standardization of the number of levels.
So, all the languages have a minimum number of 3 levels per language course or a maximum number of 5 levels.
Even if the language is rarely used or spoken it is bound to have 3 levels at least. As every coin has a flip side, this feature can be a problem as well.
For example, if I have acquired a certain level of proficiency in a said language at the end of the fifth level and wish for more I will not have any option but this can happen at either of the platforms.
Pimsleur Vs Rosetta Stone- Use of English🤔
Pimsleur
English is usually used as a mediatory language while teaching. If one doesn't understand a word or a phrase in the target language, English or even the mother tongue can be used to explain it. This is a very common practice.
So in Pimsleur you listen to a word or phrase in your target language and English or your mother tongue and repeat it. But this can hinder your improvement in the long term as you will get used to having translation all the time.
My English teacher always used to tell me "think in English, don't translate it to English from Marathi (my mother tongue)" So your proficiency in a language can also be assessed by your ability to think in that language. 
Rosetta Stone
One feature that won me over is that Rosetta Stone don't use a mediatory language.
All the courses are offered directly in your target language, although this might seem a little difficult at first, later on, you get a hang of it, and then learning becomes much easier. It also boosts your ability to retain the vocabulary.
So the reason that I am so sure about it, is that most of the worldwide recognized language institutes like Goethe Institut( German), Alliance Francaise ( French) insist upon teaching in the target language right from the basic level.
They usually pantomime the concepts or point out to some objects to explain the words and phrases. 
Pimsleur Vs Rosetta Stone- Inclusion of Cultural Knowledge💡
Language cannot be learned separately, it goes hand in hand with culture. Cultural knowledge enhances your proficiency in a language.
Some concepts, some words or phrases are culture-specific; if you do not know the culture there are high chances that you might not be able to understand them.
For example, some cultures are honorific cultures meaning respect is given to elders or strangers while speaking or writing.
And the verb conjugation depends on this honorific pronoun so if you cannot understand this concept, you won't be able to apply it and you might end up appearing rude to some of the people.
Although people are quite understanding some extra knowledge never hurts.
Pimsleur
Pimsleur does a good job of giving cultural references. There is always some extra information given about the culture and one can always refer to it.
This can always be an added benefit for language learners whose main aim for learning a language is traveling in the country. 
While traveling one needs basic knowledge of phrases that can be used. And this extra information about the culture adds up to your basic knowledge and it is easier to mix in the community with the help of this. 
Believe me, knowing at least something about the culture helps you. Two years back I was in Germany, I am quite proficient in the language but without any cultural background, I would not have been able to sustain for long.
My roommates were Germans and they would always compliment me for understanding and respecting their cultural boundaries.
Rosetta Stone
This is one area where Rosetta Stone lacks seriously. Culture is almost completely ignored here. Cultural references are close to absent. Even the pictures used are almost the same for all the languages. 
For a person like me who wishes to learn the language as a whole, this can be a big red flag.
But that doesn't mean that everybody has the same opinion, some might not be interested in learning about it and even say if I want to, I will google it.
Pimsleur Vs Rosetta Stone — The Pricing Battle💰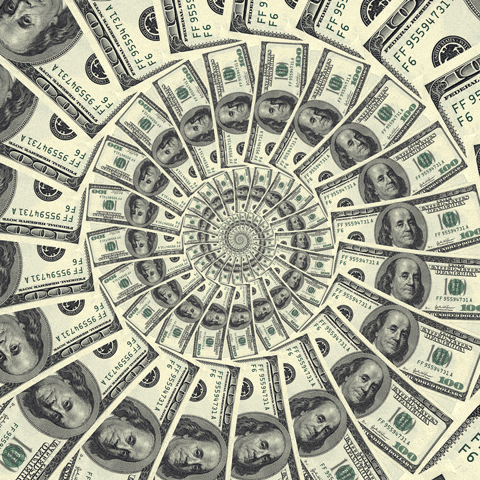 Learning something new can be a big responsibility not just because of the time that you must invest in it but also because of the money that goes into it.
The influence of price always reflects in your decisions. We always want to be sure whether whatever we have bought is worth the price or not. So we must understand the pricing thoroughly.
Pimsleur Pricing🤑
The subscriptions of Pimsleur are divided into two categories- 
Basic- $14/ Month with access to all the languages and some additional features like driving mode.

Premium-$19.95/ Month with access to all the languages and a variety of additional features like Flashcards, speed round, Quick match, etc.
Rosetta Stone Pricing🤨
Rosetta Stone might seem a little expensive but one mustn't forget that they also have an additional offer of live tutored sessions.
So the per month subscription fee depends on that as well and the minimum subscription is of 3 months but you will mostly need more time to acquire some proficiency in the language.
And if you subscribe for longer durations it saves a lot of money.
Without tutor-

3 months -$21 per month 

6 months -$19 per month 

12months-$17 per month

4 months-$13 per month

With tutor-

3 months – $43 per month

6 months -$41 per month

12 months-$32 per month

4 months- $21 per month 
Pimsleur Vs Rosetta Stone- Additional Services and Customer Support🥇
Pimsleur
Additional services- Pimsleur does not offer a variety of other services like games and all. Some games are available but only to premium members.
All the courses are available offline as well. And one can also download their Apps.
Customer support- 

  You can contact them 24/7 via Phone and you can also fill out the form available on "Contact us" to get in touch with them through email. But they may or may not revert to you immediately.
Rosetta Stone
Additional services- Rosetta Stone wins this match hands down because there are a lot of activities available to all of its subscribers and one can also play live matches with fellow language learners.
Most of the games are guessing games or Bingo style games.
Customer support- 

  live chat facility is offered 24/7 and you can also contact them via emails.
 All the courses are available offline as well. And one can also download their Apps.
Pimsleur Vs Rosetta Stone- Similarities🙌
Quick Links
Customer Reviews🏆
Pimsleur Reviews & Testimonials 
Rosetta Stones Reviews & Testimonials
Trustpilot Reviews👉
Pimsleur Trustpilot Reveiw
Rosetta Stone Trustpilot Review
FAQs on Pimsleur Vs Rosetta Stone
🤨Is the Pimsleur language learning system effective?
Yes, it is really effective even I have learned a few languages from it.
🙌Is Rosetta Stone or pimsleur better for learning a language?
I would say Pimsleur is better than Rosetta Stone in terms of pricing and languages offered by Pimsleur.
😎Is Pimsleur a good way to start learning Mandarin?
Yes it is, infact it is an amazing platform to start learning Mandarin.
👉How effective is Pimsleur?
imsleur is a pretty effective platform to learn a language if the method suits you.
😉How long does it take to learn a language with Pimsleur?
Pimsleur has a structured program and one expect to learn the language within an average time of 12-44 weeks.
👌Does Pimsleur teach you reading?
No, Pimsleur does not teach you to read but it teaches you to understand what is spoken.
🙋Can Rosetta Stone make you fluent?
Rosetta Stone can make you fluent till a certain level but an advanced level of fluency is not attainable through online independent language learning portals.
🙋‍♂️How long does it take to complete a language on Rosetta Stone?
It takes about 120-150 hours to complete a language depending on the number of levels in that course.
🤷‍♀️Does Pimsleur make you fluent?
No, one will not get fluent after completion of Pimsleur, it has different levels , it will help you get limited Vocabulary.
💡Does the Pimsleur method really work?
Pimsleur method is a bit boring but yeah it works, it is recommended to use the Pimsleur learining method with proper discipline and yes it will work.
😀Is Pimsleur good for Chinese?
In case you want to learn Chinese then yes one should consider Pimsleur. But in case you want learn about reading or writing of Chinese language then Pimsleur won't be able to help you much.
Is Pimsleur good for Italian?
Pimsleur Italian is a good way to learn Italian. You can hear the audio and study pronunciation. It may be your best chance for learning how to pronounce words in Italian.
Is the Pimsleur method effective?
Pimsleur is one of the best programs for learning to speak and understand a new language. It won't teach you how to read or write, but it does have exercises that help you learn.
Conclusion:  Pimsleur Vs Rosetta Stone 2023 | Who Wins? 🎯
Overall, you need to think about whether or not it is better to learn a language with Pimsleur or Rosetta Stone. Both will help you learn languages but the Pimsleur course is cheaper and offers more languages.
The basic version of Pimsleur is only $14.95 so it is much more affordable than Rosetta Stone courses which cost over $200.
Pimsleur offers 30 half-hour lessons in many different languages while Rosetta Stone has 1-hour lessons with less variety of choice for language learning.
The Pimsleur course teaches by audio. It is not good for people who learn better visually. There is not much variety in the lessons, and they can be boring because there is no visual stimulation.
I like Rosetta Stone more because it has a visual teaching style and gamified lessons with an online tutor to make the lesson more interesting.