Most popular
Make money from the comfort of your home without any specialized skills/equipment
Best Choice
You can learn to build an own website for any suitable niche and make money.
In the pursuit of higher education, students often find themselves juggling the demands of academics and the need for financial stability.
The quest for the best part-time jobs becomes a crucial mission, and in 2023, the landscape of employment for students is evolving.
In this guide, we'll unveil the top part-time opportunities that can help students not only make ends meet but also gain valuable experiences and skills.
Join us as we explore the best part-time jobs for students in 2023, empowering you to maximize your earnings while pursuing your educational dreams.
Make Money Online By Freelancing: No.1 Recommendations 
Affiliate Marketing on the internet is the best and easiest way to make money on the internet. Simply put, when a website is selling a product, and they will pay you a commission on every sale you generate from the traffic you send them.
So, all you have to do is send your visitors to another web page. Popular websites like ClickBank and CJ serve the purpose of helping you do affiliate marketing by finding the right product.
There are a lot of techniques needed to do affiliate marketing so a lot of eBooks are available online.
Also read: List of Top 10 Freelance Sites For Getting Work
9 Best Part-Time Jobs For College Students Making Money [Updated 2023] ✨
1) Tutor for Academic Studies
Now, this is the first option that has been the favorite amongst college students for years. To be honest, this is not a new thing in the market as this was something even I did during my college days.
It was lovely to teach lower-grade students different subjects I had expertise in after I returned from college. So, you can gain expertise in one of your favorite subjects and start coaching after college timings.
This fetches you well as these days you get paid on a per class or per hour basis. If you excel in any of the international languages, you can even teach higher-grade students.
Not only academic, but these days, you can even teach study abroad papers if you have cleared one of the IELTS, TOEFL, or other entrance tests by yourself in your career.
So, with the changing scenario, contrary to what we had in our days, you will get huge options to teach if you are interested.
And what about taking this as a full-time career after you have passed out of college? This will be an added experience, won't it?
Are you looking for ways to earn passive income online? Look no further than Pawns.app, a GPT website that makes it easy to earn money by completing surveys and sharing your spare bandwidth.
With Pawns.app, you can make money from the comfort of your own home without the need for any specialized skills or equipment.
Complete Surveys and Share Your Bandwidth
Pawns. app allows you to earn money by completing surveys and sharing your spare bandwidth. Surveys are a quick and easy way to earn money with Pawns.app, you can complete surveys on a variety of topics.
Sharing your spare bandwidth is another way to earn money with the Pawns.app.
By sharing your bandwidth, you allow Pawns.app to use your internet connection for commercial purposes, such as product development, pricing research, brand protection, and content delivery.
Protect Your Privacy with Pawns.app
One of the benefits of using Pawns.app is that it uses your home IP address for commercial purposes. This is advantageous because it protects your privacy.
Pawns.app does not share your personal information with third parties, and it takes steps to ensure that your data is kept secure at all times.
3) Fitness instructor
Are you a fitness freak? Well, if I were at your place, I would have definitely taken up this part-time job for college students in my free time. If you love to work out then why not earn some extra cash with what you love.
A fitness maniac like me often loves to grab every bit of health and fitness technique, and if you do the same, you can take up a part-time job at one of the fitness centers or gymnasiums as a fitness instructor to coach people.
So, it will solve three different purposes:
Stay fir as you work out regularly on yourself as well
Feel good as you help other people to stay fit
Earn good cash
You can even become a yoga instructor.
4) Freelance Writer
Now, this is one of the best part-time jobs for college students who have a flair for writing and a command of language.
There is a huge demand for freelance writers in publishing houses and IT companies for website content and even for academic research papers. This is one of the best jobs online in which you can get paid well and is trustworthy.
So, if you have a knack for writing, you will get plenty of jobs online. Several good sites offer freelance work for writers online. http://jobs.problogger.net/ and https://www.elance.com are two of the reputed sites to look for freelance writing jobs online.
5) Tour Guide
If you are a friendly and outgoing person and know your city well, you can choose to work part-time as a tourist guide.
The insights given to you are surely going to impress the travelers, and this will be great fun for you as well.
6) Superhero/Princess Model
You can even choose to become one of the kid's characters, like a princess or a superhero, in one of the birthday parties going on in your city.
You get well paid for this. You can take good ideas from the internet for what you can dress up to attract kids to the party. The characters are paid on a per-day basis.
7) Sales Representative
If you are good at persuasive skills and you have done well in school fundraising in the past, you must consider taking up a part-time job as a sales representative for big companies that offer such opportunities.
Some of the reputed companies are Amway, Mary Kary, Tupperware, Thirty-one, and many more. They help you achieve serious cash flows while working flexibly from the comfort of your home.
8) Retail Job
This one may not be too glamorous, but it does pay your bills. You can work during evenings, holidays or weekends. You may have to cut on your social life with retail working hours.
9) Waiter/Waitress
Big food chains and coffee shops like Mc. Donalds, Pizza Hut, and Starbucks offer regular openings to serve their customers.
College students can take up these jobs on the basis of shift hours. The job may not seem to be that elegant, but it is not a bad deal either working for these reputed names.
After all, what is the harm in earning some extra bucks in your free hours if you feel that nothing else can work as per your confidence and qualifications? Once you get some experience in customer handling.
You can go for some more high-scale jobs in the future.
10) Babysitter
Now, this is something that can earn you good cash. However, make sure you love kids if you want to take up babysitting or want to become a nanny.
The Internet is generous enough to offer some websites that help you find some of the best babysitting jobs near you. One of them is Care.com, which connects you to families looking for a babysitter.
5 Best Part-Time Jobs Without Any Type Of Investment 💥
1) Earn money by clicking ads
Receive money for clicking ads – best part-time jobs for college & technology-savvy students.
It is the easiest way to help students earn a huge amount of money. The main thing about this particular option is that no one is required to spend a single penny to start earning from it.
For it, the interested students should have knowledge about the internet and how to use it.
Here, the students are required to access some specific advertisements. They are available in the form of short promotional video clips. The time duration of a video is between 15 seconds to 30 seconds.
The earning is based on the number of ads they access in a day. On the internet, you can find lots of websites for this particular kind of earning process.
According to some online experts, ads can help students get 100$ to 200 by spending 30 minutes only a day.
2) Complete the website surveys
Online surveys – turn free time into relaxation and part-time earning
By considering the way of surveys, college students can perform two types of activities to make money and get relaxed.
These specific types of surveys are organized by the business firms or organizations. By it, they are able to do some experiments in the public and get information related to their tastes.
The students who are becoming part of it can earn a huge amount of money just by completing some surveys.
The internet is available with numerous websites for such a task. The students are required to choose the genuine and reliable one.
Sometimes, on these types of surveying websites, the students have the option to post their opinions. In these situations, they can make additional money. For all these things, the students are not required to pay money or put in effort.
3) Blogging in free time
Part-time blogging – a good option for youth
Blogging is not only the best option from a part-time income point of view. It provides income to individuals for their whole life.
Blogging is all about impressing numerous internet users with the help of some blogs. There are not any types of restrictions related to the posting of blogs.
The students can write and update the blogs on any type of topic or niche. Here, they can share their own life or some tips & tricks that are making their way of living easier and anything they can.
In all these things, they are required to make sure that they are providing the stuff which is beneficial to the reader. In case the posted blog is not beneficial, then earning a good amount is not possible.
For it, the students are required to create their own website first. It can be easily done with the help of online sources.
Different types of platforms offer related services, both ways paid and free. After that, the students can make money by posting advertisements on blogs, selling lots of related products, and several other ways.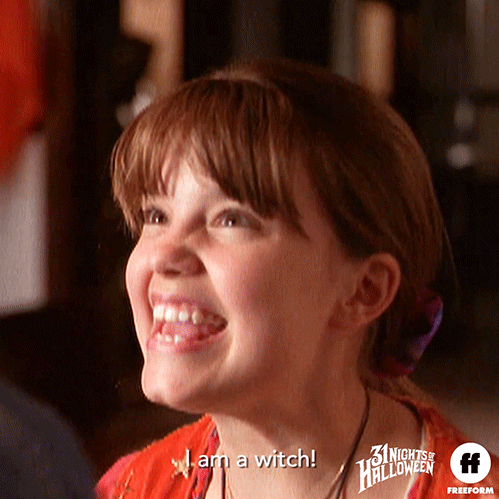 4) From filling or Data entry
Data entry jobs – best online way for part-time earnings.
Data entry jobs are available around the world in bulk. For this, numerous vacancies exist on the Internet. College students can access these easily.
The biggest thing is that no one is required to invest a single penny for these types of jobs. There is only one skill required for such a job.
The students should have a good typing speed so they can make several entries easily. The form filling job opportunities are also available in a similar way.
It completely depends on the students how much work or assignment they can clear in a day.
For these types of jobs, the students should consider only the way of legal companies. To make sure that the company is legal, the students should check out complete associated details.
5) Insurance agent
Insurance – best offline way for college students to make money
There are numerous insurance companies available everywhere. With it, these days all individuals are considering its way for providing security to numerous things.
Insurance is the only way by which anyone can cover some financial losses and transfer them to the shoulders of the insurance company.
The students can get a specific percentage as the commission on selling each insurance policy. More or higher value policies are sold by students, and a higher amount of money can be gathered from them. For all these things, the students have to keep patience and convincing skills.
They need to impress the individuals to buy the insurance policy and pay a good amount of money as the premium. Another major benefit which is associated with this is that a policy gives income for a long period.
The students can get a commission every time when the premium is paid by the customer. For all these things, the students are not required to pay money. They need to put effort only.
It is not just the extra money that you earn while you work part time during your college days; you can also have a decent bank account after a few months.
At the same time, whatever experience you earn through these jobs, you will get an edge over freshers in your resume.
FAQs about Best Part Time Jobs 2023
👉 What is the maximum number of devices allowed for Pawns.app?
There is no limit to the number of devices you can use with Pawns.app. For example, you can use the Windows or macOS version to share your home internet connection and the Android or iOS version to share any unused mobile data you have.
👀 Can I use Pawns.app if I'm underage?
The age of legal majority depends on the country you live in. We advise you to check what it is. If you are underage, you need to get your parent's or guardian's permission to use Pawns.app.
🥇 Can I use Pawns.app with VPN/proxies?
Using Pawns.app with virtual private networks (VPNs), proxy servers, or any other method of location spoofing is strictly prohibited. Doing this will result in account termination.
❓ In which countries is Pawns.app available?
Both surveys and internet sharing are available worldwide. However, the availability and the amount of surveys you get depends on your location and the interest of our partners for data from that country or region.
Conclusion: 9 Best Part-Time Jobs For College Students For Making Money 2023 😍
As we conclude our journey through the world of best part-time jobs for students in 2023, it's clear that students have a wealth of opportunities to explore.
Whether it's to cover tuition, living expenses, or simply gain practical experience, the right part-time job can be a game-changer.
With the insights gained from this guide, you're well-equipped to navigate the diverse job market and make the most of your time as a student.
Your journey to maximize earnings while pursuing your education is a dynamic path filled with potential. So, seize these opportunities, apply your knowledge, and watch your financial well-being flourish as you learn and grow.