Welcome to the definitive hosting showdown of 2023! In this comprehensive comparison, we'll pit three industry giants against each other: iPage vs GoDaddy vs HostGator.
Choosing the right hosting provider is paramount for your website's success, and understanding the strengths and weaknesses of each platform is crucial.
Whether you're a seasoned developer or a beginner, this analysis will help you decide based on key aspects like performance, features, pricing, and support.
Join us as we embark on this hosting journey to unravel the ultimate choice for your website's hosting needs.
Why the Comparison between iPage vs GoDaddy vs HostGator? 😍
You see, you can find many options and services online regarding web hosting.
Therefore, choosing a service may sometimes be tough as most offer the same services, and all claim to be the best! I have tried numerous of them during my stint as a digital marketer.
Also read –  Best Web Hosting Services.
Therefore, I provide some interesting comparisons and showdowns between the most popular hosting companies in this series.
We will see which one is better based on the following:
The number and quality of services they offer
The quality of support they offer
How good these services really are
How costly are these services
In this post, we will talk about Ipage vs GoDaddy vs HostGator
All three firms offer the same kind of services, more or less. You can get web hosting, WordPress hosting, VPS, dedicated servers, dedicated IPs, reseller hosting, and others.
HostGator
Founded in 2002, HostGator has quickly become one of the largest hosting companies in the world.
You can attribute this tremendous growth to the excellent shared hosting plans, reliable web hosting, and high-quality customer service.
Today, headquartered in Houston, Texas, it houses more than 8 million domains. They have more than 850 employees providing 24/7 support and service to companies of all sizes.
HostGator offers a variety of hosting packages. You can choose between shared hosting, VPS, dedicated servers, hosting in the cloud, and WordPress hosting packages.
These plans are feature-rich and adapt to different budget and accommodation needs.
Shared Hosting: Shared hosting is the best way to create a new website with low traffic. In a shared hosting environment, your site frees up resources for other sites hosted on the same server.
Cloud hosting: Although a shared hosting account is limited to one server, multiple servers are used for hosting in the cloud. This plan is appropriate if your website is experiencing frequent traffic peaks.
WordPress Hosting: This is your shared hosting plan optimized for WordPress websites. Optimize performance and protect your site from some common WordPress attacks.
Virtual Private Server (VPS): Virtual Private Server lets you manage your virtual resources on a cloud hosting platform. It is suitable for the growth of websites with frequent traffic peaks.
Dedicated Server: With dedicated hosting, you get a server just to host your website. But it is also a big responsibility because you must maintain it yourself.
Pros and Cons
Like all other products and services, each host has advantages and disadvantages. Here are the pros and cons of HostGator that we have learned.
| | |
| --- | --- |
| Pros | Cons |
| Reliable hosting: 99.99% uptime guarantee | No free domain registration |
| Generous 45-day money-back guarantee | Aggressive upselling during registration |
| Flexible billing options (monthly or annual) | |
| Free migration service within the first 30 days | |
iPage
Founded in 1998, iPage has gradually become one of the leading hosting companies. Today, it feeds over a million websites and is a well-known brand in WordPress hosting.
iPage makes web hosting easy for owners of budget-conscious websites. Your Simplified WordPress Hosting Packages provide many features for developing your website.
Consult the opinions of our iPage experts to decide if iPage is the right option for you.
iPage offers comprehensive hosting plans for all types of websites. When you start, your joint plans can be an attractive option for you.
In this comprehensive review of iPage, we review your promises and test your hosting.
These are the areas we will see:
Reliability: Will your website be available to users 24 hours a day, 7 days a week, without interruption?
Performance: How fast does your website load on iPage?
Customer Service: Can you rely on your customer service?
Features: Does iPage have all the tools and features you need to build your website?
Price: Do you offer the best prices in the industry? Are there iPage offers that can save you money?
Pros and Cons
Before you select a web hosting provider for your website, you can carefully check its advantages and disadvantages. Here are the pros and cons of iPage that we've learned:
| | |
| --- | --- |
| Pros | Cons |
| Cost-Effective Plans | No cPanel support |
| Customer Friendly | No monthly billing for shared hosting plans |
| $500 Bonus | |
| One-click WordPress installation | |
| Unlimited databases, email accounts, etc. | |
GoDaddy ✨
GoDaddy is one of the leading hosting providers that digital marketers talk to. Statistically, this is the world's largest domain name registrar, providing one of the most comprehensive website creation tools.
Currently manages and manages over 60 million domain names.
There are some excellent points and some negative points about GoDaddy that I'll talk about in this lengthy report. Still, one of the top attractions of the first marketers and bloggers is solid support for the customer who offers them.
At least, I can confirm that I was a former service user.
Previously, I worked on the Godaddy Ultimate hosting plan, and my experience was good and evil. I've found that some things in GoDaddy are good, like support.
The bad thing is that they ban your website because of the overuse of resources without notice. Then, you have to check that with GoDaddy.
Pros and Cons
| | |
| --- | --- |
| Pros | Cons |
| One of the largest registrars for domain names. | No live chat support |
| Wide range of services available. | GoDaddy uses a custom hosting panel |
| GoDaddy offers a high-quality automatic WordPress installation. | Limit your storage space and your databases |
| Choose Linux or Windows Hosting | It is very restrictive in the data. |
| Interfaces of CPanel and Plesk Control Panel | Support tickets are pretty slow. |
| Unlimited bandwidth | The entry-level package is unusable |
| Unlimited storage space | There is no cPanel in shared accounts. |
| Host unlimited websites (except business plan) | |
| Discounts on special offers. | |
| It is cheap, branded, and supported. | |
Performance
HostGator uses Dual Xeon Servers, which are very powerful. Ipage offers a free drag-and-drop builder called Weebly, which you must manually install on the other services.
GoDaddy offers a free website accelerator, a content delivery network that runs off their global network. It allows you to make your website easily accessible in different parts of the globe.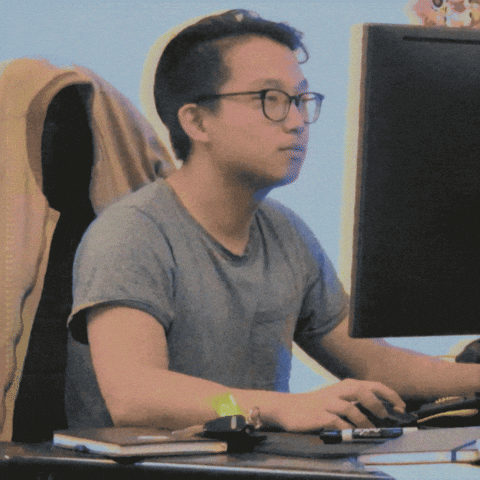 That is a big plus! In the end I say that GoDaddy and iPage fight neck to neck in this area while HostGator comes on top.
This is also a result of the uptimes by these sites as HostGator provides double speeds of loading and uptime as compared to the other two.
User Interface
Must Read Reviews – Godaddy Review, iPage Review
GoDaddy and HostGator use cPanel as their control panels. Well, most of us are acquainted with cPanels. Therefore, the user-friendliness is there.
With cPanel you can install popular scripts like WordPress, Joomla and Weebly at the click of a button.
Both the cPanels are more or less similar, but the ultimate winner has to be GoDaddy over here as it easily integrates with other heavily used services and tools like domains very well.
HostGator and Bluehost come with more or less the same features.
HostGator does provide customer focus as it has loads of customization options to give your website a more personal look and feel and also allow you more control!
The control panel that iPage provides is quite different. You get a vDeck control panel. Newbies might find it difficult to use! But the learning curve is steep, and you can get accustomed to it in no time!
Pricing and Features 💰
In all services, you can choose from different packages which include varied scales of:
Domains
Unlimited Disk Space
Data Transfer
Email Accounts and more.
I have to say that HostGator is the priciest option for Indian online enthusiasts as the same service on GoDaddy and iPage can be availed for less.
GoDaddy is the world's number one in providing the cheapest services, and iPage is only second to it!
GoDaddy plans start with INR 150 for the same.  You can also get a domain for as little as INR 90 on GoDaddy.
While with HostGator, the exact services can cost you INR400-675. With iPage, the cost is more or less identical to GoDaddy, but the latter wins the battle as it provides cheaper VPS services.
The price of the VPS services is also lower for GoDaddy, while with HostGator, these costs can go up to INR 16700. That is steep!
So, HostGator is definitely the costliest. But if you are looking for sure shot performance and do not want any glitches, HostGator provides a better long-term scope.
Customer Support and Feedback
Support is of premium importance when it comes to hosting services. This is because every online enthusiast out there is not a techie.
This is why we often get confused, and then a good support team is all we want and need.
Issues can arise like:
Site is down
Site has crashed
Plugins are not updating
Hosting is flawed
Anything else!
Luckily, all these services provide 24*7 support for their customers. You can choose from email support, live chat, or phone calls to their support officers. GoDaddy provides the worst customer support.
Customers do have to wait for as long as 11 minutes to get their calls answered.
iPage and HostGator provide equivalent and awesome support with faster response times and genuine solutions.
FAQs: iPage vs GoDaddy vs HostGator
👉 How can I sign up for a new account?
We are no longer taking new customers on iPage.com. If you have a need for a new or additional hosting account, you should create a Bluehost account at www.bluehost.com.
👀 Can I call Bluehost for support since I do not have phone support on my current plan?
No. Bluehost is a separate product and their customer support team will not be able to help you. Please visit iPage.com/help for support.
👍 How does GoDaddy help small business owners succeed?
GoDaddy offers more than just a platform to build your website, we offer everything you need to create an effective, memorable online presence. Already have a site? We offer hosting plans that will keep it fast, secure, and online. Our professional email helps you build a professional image, while our online marketing tools empower entrepreneurs to get online with an SEO-friendly website. GoDaddy is an all-in-one solution provider to get your idea online, backed with expert, personalized support from GoDaddy Guides.
✔️ Why use the GoDaddy Logo Maker?
With the GoDaddy Logo Maker it's easy to make a custom logo that'll help define your brand's personality and transform your business. From logomarks to logotypes, there are hundreds of templates to choose from. Or you can design your own in just minutes. No design skills needed.
Conclusion: iPage vs GoDaddy vs HostGator 2023 ✅
In conclusion, the hosting landscape is fiercely competitive, and deciding between iPage, GoDaddy, and HostGator is never easy.
Each hosting provider has unique advantages, making it essential to align your specific requirements with what they offer.
When deciding, consider factors such as performance, features, support, and pricing. Ultimately, the best hosting choice for you in 2023 will depend on your website's needs and individual preferences.
With the knowledge gained from this iPage vs GoDaddy vs HostGator comparison, you can now choose the perfect hosting solution for your online venture. Happy hosting!