What is Chargebee?
Chargebee is the ideal tool for businesses of all sizes across all industries, whether it's a subscription business or complex enterprise. Think of Chargebee as your off-the-shelf billing solution in the cloud.
With Chargebee you can set recurring billing frequencies and ask your customers to pay automatically. You can easily combine recurring, unique and usage-based pricing models.
It has an elegant, easy-to-use API that allows you to build closer integration while continuing to develop.
The tool provides a flexible and robust billing system that your sales team can use to organize promotions and the right tools that your team can use to bill accurately, respond more easily to billing issues, and facilitate collections. Online payments. The payment portal of your choice.
It also informs you about your operations by providing actionable data about notifications and reports.
Chargebee Review | 2023 With Pros & Cons Is It Worth Your Money?
Overview of the benefits of Chargebee
In today's business, customers prefer a simple, easy-to-use payment system for a great shopping experience. Chargebee is the solution for your billing system.
It is a cloud-based billing solution that is both complete and elegant. It has an intuitive interface that lets your sales team and support team manage customer billing efficiently and easily.
Chargebee offers small and new businesses the ability to automate the billing process to run subscription services. With Chargebee, you can automate your recurring billing and quickly get up to speed as the tool gives you a quick snapshot of revenue and user base counts.
He added features such as the ability to edit prices, offer discounts, and conduct promotions without having to search for a developer.
In addition, most background processes are automated by automating the billing, collections, and tracking workflow, such as: For example, transfer management for sales and marketing teams.
These services are delivered as a plug-and-play solution for SaaS via the cloud on the Internet.
Chargebee offers a range of payment gateway partners for companies looking for multiple channels. This can help you to easily integrate into the payment gateway you have chosen.
Chargebee also lets you customize your email notifications for specific events.
The data you provide to Chargebee when using the tool is secure and hosted in secure data centers. The tool also provides protection against traditional network infrastructure issues, such as B. Denial of Service (DDOS) attacks and man-in-the-middle (MITM) attacks.
Key Features of Charge bee
EU VAT Support
Recurring billing
Trial management
Customized webhooks
Advance invoices
Themes for hosted pages
Customer portal
Custom user roles
Payment gateway
Multiple payment methods
API library
Subscription analytics
Email management
Dunning management
Invoicing
Tax profiles/reports
Integrations
Configurable price plans & add ons
Promotional coupons
subscriptions
Once in operation, you will find everything here about your customers, subscriptions, invoices, and credits.
For subscriptions, automation is the name of the game. Once the customer is registered, all invoices, payments, and email alerts are automatically generated. Chargebee also has an automated claim process that repeats unsuccessful payments until they are paid
Regardless of the quality of automation, there will always be times when a person needs to be involved. Therefore, it is very important for every billing system to have a clear audit trail for transactions, events, and emails.
What I like about Chargebee is that everything is in a clear state and there are hyperlinks to the associated elements. This clear and logical structure helps you respond quickly and efficiently to customer inquiries when you need them.
Chargebee can also be used to set up subscriptions and manually process individual transactions (eg refunds). This is helpful if your business looks offline, although it's not as flexible as an apartment like Shopify in that regard.
product catalog
This is the part of the system you use to manage your subscriptions, add-ons, and coupons.
Creating or cloning a subscription plan is extremely flexible. You can control the naming frequency, the price and the billing of each plan, as well as the setup fees or the free presentation time you want to offer. ,
You can also enable the hosted payment page and decide whether the plan should be available to exist customers in the customer portal for processing.
With the add-ons, you can take advantage of additional opportunities, and the coupons allow you to offer a range of discounts.
If you need a large number of unique vouchers (for example, to distribute gift cards), you can configure them in bulk using vouchers that apply to the terms of a voucher. "main".
Once you know the basics, you can quickly set up plans, coupons, and add-ons, and save even more time with the cloning feature.
configurations
Here Chargebee personalizes your business.
The general business configuration includes payment gateways, currencies, taxes, claim parameters, API keys, weblinks, integrations, and users.
With Chargebee you also have a great degree of control over the customer experience.
E-mail notifications are preconfigured for billing events and can be edited with their own text, merge fields, and HTML templates. You can also activate or deactivate the different emails according to your wishes.
The customer pages are highly configurable, with a variety of themes and a comprehensive style control to make them a part of your website with a perfect brand.
payment pages
This is where Chargebee really comes into play.
Responsive and error-free websites that are not lost on the website of a major consumer brand are included by default.
Being able to view these pages quickly, easily and with a brand is one of the main strengths of Chargebee. This makes it an attractive option for any business or project with a limited budget.
In February Chargebee launched v3 Hosted Checkout and Portal Pages, which can be added to an existing web page by copying and pasting certain lines of code so everyone has the ability to offer integrated payments.
More About Chargebee
Chargebee is a PCI Level 1 recurring billing platform for SaaS and e-commerce businesses.
A flexible and customizable platform that integrates with more than 30 major payment gateways around the world, such as Stripe, Braintree, etc. and alternative payment methods such as PayPal and Amazon Payments Automate debt collection, billing, email alerts, and customer management,
With real-time analytics statistics and real-time subscription metrics in your control panel, you can track the economics of your subscription business and easily grow your business.
You can also add an unlimited number of role-based users so your support, sales, and accounting teams have access to relevant, up-to-date customer information.
With powerful integrations such as Shopify, Squarespace, MailChimp, ShipStation, Refersion, Google Analytics, and Zapier, you can sell your subscription products online, send personalized emails to your subscribers, send your products, and create advertising programs.
Mentoring, tracking user behavior and integrating with hundreds of other web applications in one place.
With customers in more than 48 countries, Chargebee offers the smartest way to manage your subscription billing, providing a scalable growth platform without losing control or causing administrative nightmares.
How does it work with QuickBooks?
Built into QuickBooks Online, Chargebee helps you close books faster, more accurately, and optimize subscription billing through automated financial transactions. With this integration, you can: – Create tax administration reports in QuickBooks – Create tax administration reports and quickly return them to specific tax authorities
Chargebee is a comprehensive and intelligent billing solution. We help companies automate the management of subscriptions and accounts receivable, such as invoicing, payment transactions, bookkeeping, and tax, through an elegant API layer across multiple gateways and payment methods – from the lead to the ledger.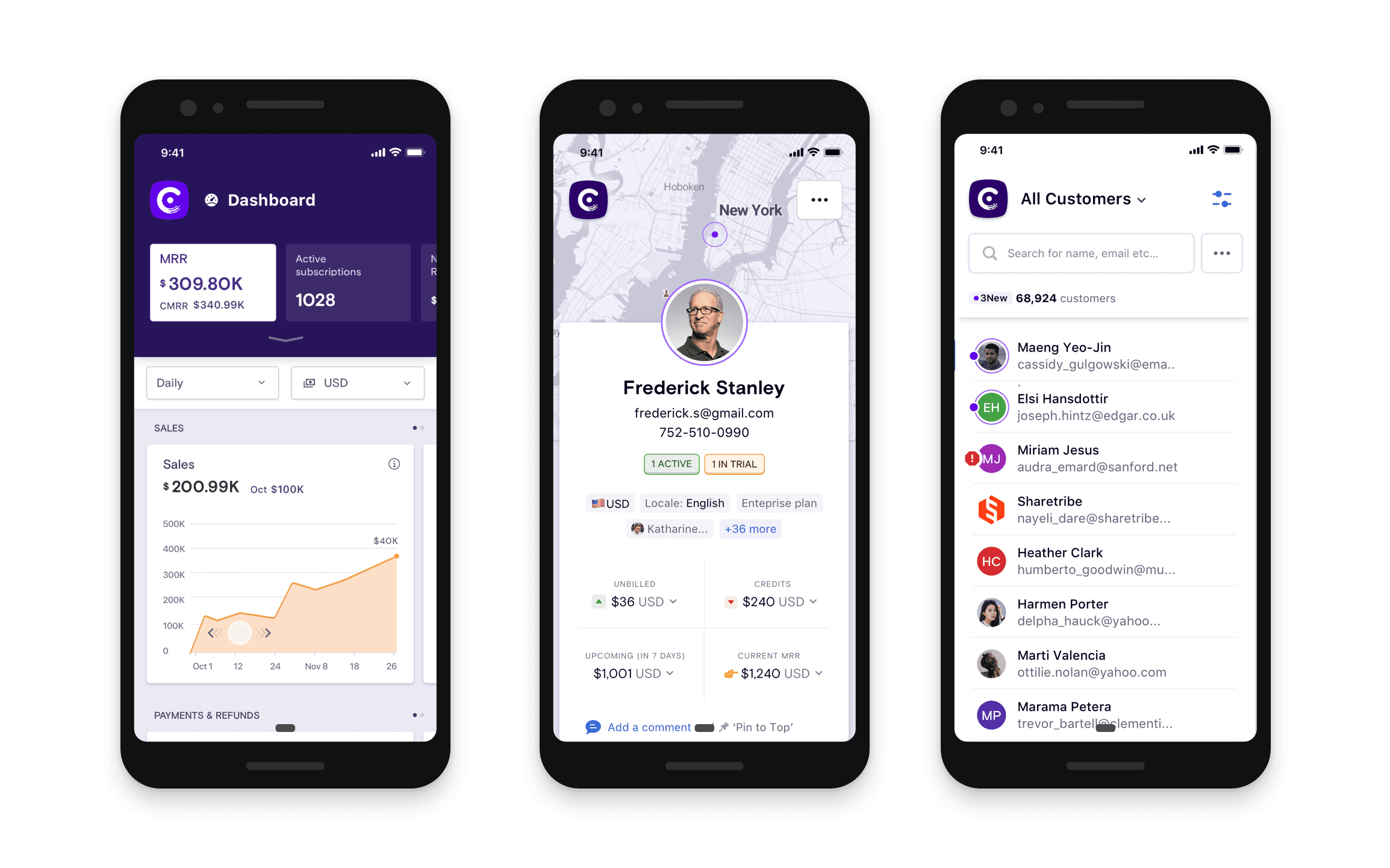 Chargebee integrates with major payment gateways in 53 countries including Braintree, Stripe, GoCardless, Authorize.Net, PayPal Payments Pro, PayPal Payflow Pro, Amazon Payments, Worldpay and eBay.
Detailed Overview Chargebee
Chargebee does not process your payments directly. For this, you still need a payment gateway. However, it automatically calculates the amount that each customer has to pay and allows them to pay with their preferred payment system.
You can accept direct ACH transfers or even save cash and checks as well as PayPal, Amazon Payments, a credit card, and other standard payment options. And if you do not know which system to use to process your payments, the Chargebee Payment Gateway Evaluator can help you make that decision.
Then you have to list your products and prepare them for sale. In your product catalog, you can add packages, add-ons, and coupons. You can even create a set of one-time coupons to mass-produce from a spreadsheet and deliver to customers for unique discounts.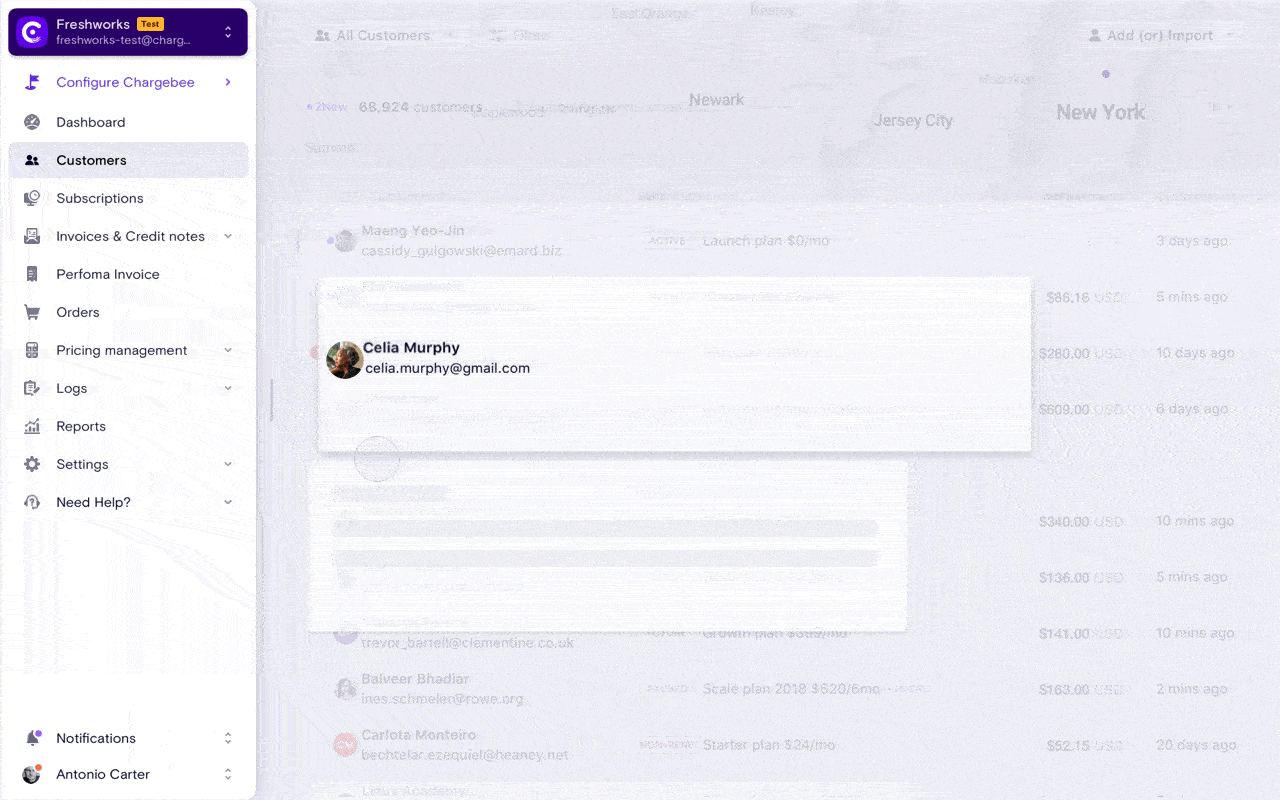 Product plans can be as detailed as you like, at a flat rate or per unit. Billing cycles per week, month or year; and installation costs and optional test, as long as you want. There is even a hosted payment page that you can share with your customers and sell your products without creating your own website.
If you want to use these default hosted payment pages, the Chargebee Theme Gallery is exactly what you need. You can choose from a variety of color themes, customize fonts and fonts, and customize the payment page.
You can also use the API to connect Chargebee to your own application and process payments directly from your own site. Your customers can then choose your package, add add-ons and even return to change your plan later.
If you need to change prices in the future, you can pay for existing subscribers and automatically apply new prices to new subscriptions at the same time.
You also need to send your customers receipts and invoices, as well as e-mail reminders, if your subscription is to be renewed or if your credit card is no longer valid. Chargebee includes options for each of these options.
You can customize the information on your invoices, add notes, and set up a claim email workflow that will automatically be sent after failed payments.
And you can customize your email templates by adding custom variables and custom designs.
What is Chargebee normally used for?
With Chargebee you can automate your recurring billing and get up to speed quickly, as the tool gives you a quick overview of revenue and number of users. He added features such as the ability to edit prices, offer discounts, and conduct promotions without having to search for a developer.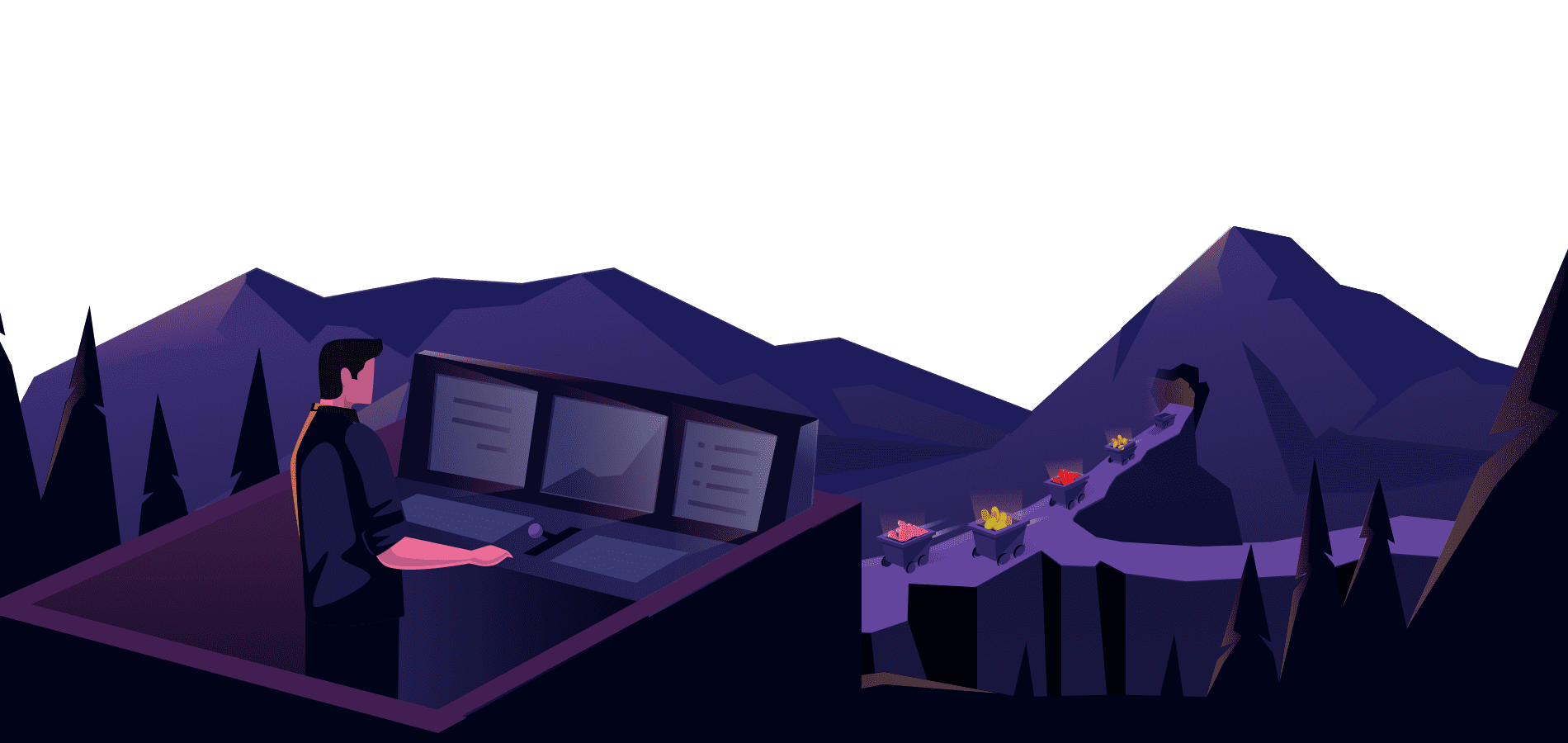 Pros:
I appreciate the fact that Chargebee facilitates the creation and management of plans and vouchers.
Flexible coupons are a big advantage. I have several plans with and without registration fee. Flexible coupons make it easy to refer to the entire plan or just the installation cost.
Chargebee is also responsible for asking customers to update their expired cards. There is a simple e-mail that gives you quick access to your personal credentials. It's already written for you, personalize and send it!
Chargebee is great software to know about your subscription revenue.
Easy to use and has a great UI.
Cons:
What's difficult is that I do not have an easy way to allow users to choose their own plan options. I have monthly and yearly packages, but there is no way to give the customer a choice (not without custom code). That's the only thing that caused me extra work.
It is possible to configure additional custom fields on the payment form, but this is not very intuitive.
Chargebee Pricing Plans: Chargebee Discount coupon Code
FREE TRIAL
Basic $99/month
Standard $299/month
Premium $599/month
Special rates are available for large companies.
Charging is free for start-ups until it reaches $ 50,000 in revenue.
Basic – $99/month
3 users
Multiple Products/Sites
Unlimited Free Trials
Tax Reports
1 CC Payment Gateway
PayPal
ACH
Email Notifications
Dunning
Standard – $299/month
Standard: For companies earning up to $ 50,000 per month, the base price is $ 299 per month. If the monthly income exceeds $ 50,000, an additional fee of 0.6% of the excess base price will be charged.
All Go features, plus:
10 users
Unlimited Payment Gateways
Tax profile – Multiple countries/tax regions
SaaS Metrics
Salesforce and Avalara
Premium– $599/month
Premium: For companies with a turnover of less than $ 75,000 per month, the base price is $ 599 per month. If the monthly income exceeds $ 75,000, an additional fee of 0.9% of the excess base price will be charged.
All Rise features, plus:
25 users
Advance Invoices
Custom User Roles
Multiple Payment Methods
Priority Phone Support
Quick Links:
Conclusion: Chargebee Review | 2023 With Pros & Cons Is It Worth Your Money?
Chargebee primarily eliminates all daily billing use cases, including business functions such as finance, support, sales, and marketing in a typical subscription business.
"ChargeBee has built incredible relationships with its customers that stand out from the rest
More in the Marketplace They believe the focus on engineering to build a large platform, complemented by this level of customer service,
is an excellent opportunity to serve the next generation of relevant SaaS activities worldwide, "said Shekhar Kirani of Accel Partners.
Following the news cycle, Chargebee intends to accelerate the product timetable to expand its product offering, and a local presence in key markets such as the UK and Australia,
which represent more than 98% of the base, are ChargeBee's customers globally (outside of India) as the Most of them globally are SaaS and e-commerce.
We hope this review has given you a better understanding of who Chargebee is and what they have to offer!
Have you ever used Chargebee (or one of their competitors) before? If so, we'd love to hear all your opinions, experiences, and comments in the box below.