If you work in e-commerce or business sector, only keywords such as "Dropship" and "Amazon FBA" are displayed in your space. These two e-business business models have really taken hold over the past decade, no doubt due to China's revival as the center of global manufacturing, application and the convenience of the mobile web. Read the article below to learn how to launch private label products on Amazon.
Private label products have been around for a long time, long before Amazon became an online bookstore in a garage. They opened this account in the last decade when Amazon launched "Fulfilled by Amazon" in 2006. Suddenly, small and medium businesses had access to superior technology, customer experience, and Amazon compliance for a fee.

Here I will first discuss the private label products and how to find suppliers. Next, I'll explain how the Amazon FBA business works with its new private label products, highlighting the suggestions and disadvantages that occurred during the process.
What Is Amazon Private label Selling?
Private label products are existing products of a manufacturer that carries your brand. Amazon FBA is often generic drugs that are already well sold on Amazon, which is then sourced, renamed, resold and packaged in new packaging and logos.
One of the essential characteristics of a good brand product is that it is unique. This comes in the form of new features, colors, sizes, options, higher quality, better price, etc. Once you have modified and qualified your private label product, it is your invention and can be both patented and registered. Private Labeling is a growing and popular activity. Most major retailers use private labeling and sell the brands of their stores on the shelves as well as national brands.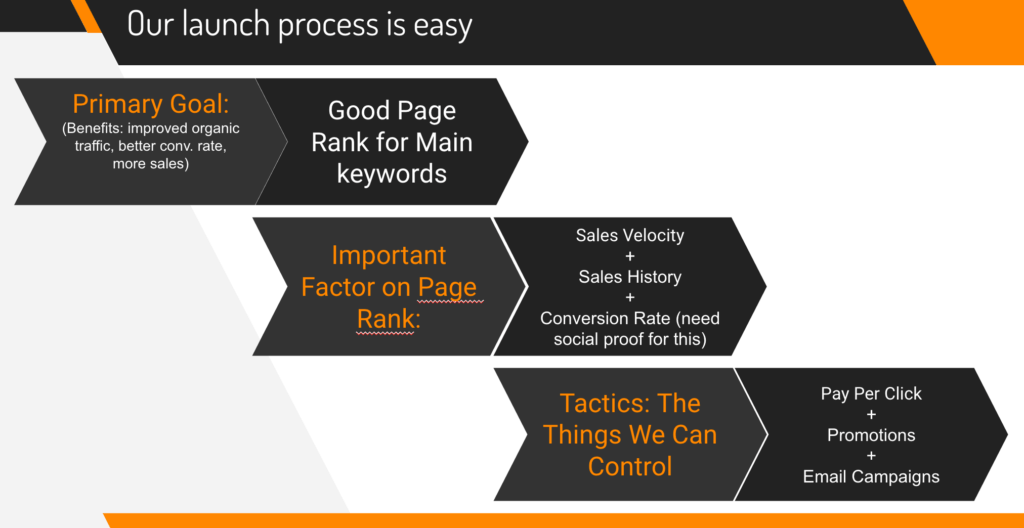 This is how it works in Amazon FBA: You can find a generic product available from Amazon (a Bluetooth speaker). Contact the manufacturer of the speaker, have it branded in a new color (blue), list it then and sell it under your Amazon private label. The product will be ordered in China, sent to Amazon and the rest will be done.
When creating a private label product, it's important to remember how you can differentiate your brand from the competition and bring real value to your target market. This creates the relationship you need between your brand and your customers to increase sales.
Amazon has many features: an eCommerce innovator, a technology giant, and a fashion loser who is slowly moving up. With Amazon Essentials and AmazonBasics, the company sets the tone for online fashion and experiences online and offline sales.
Since the launch of AmazonBasics, the first Amazon mark, the company has begun to create its own labels in various categories. This article describes these products, their price, and their ranking.
BEST AMAZON SELLERS TOOLS| BEST AMAZON FBA SOFTWARES
| SERVICE | PRICING* | FREE TRIAL? | |
| --- | --- | --- | --- |
| | $49/mo | YES | |
| | $37/mo | Yes | |
| | $29/mo | YES | |
| | $19/mo | YES | |
| | $9.99/mo | NO | |
| | $9.9/mo | YES | |
Amazon Private Label Products (How To Launch Private Label Products On Amazon)
Amazon's private label offering includes 6,825 products in more than 100 identified brands. 4,674 of these private label products are in clothing.
The e-commerce giant offers everything from pet food to beauty products as part of its private label collection. Most brand names are rare or unknown.
According to a study conducted in April 2018 by the research firm Gartner L2, Amazon has exploded privately by launching its brands mainly in the apparel, footwear and jewelry category. The table below shows the 10 most important categories with the largest number of private label products.
Apparel, footwear, and jewelry account for three-quarters of all private label products, followed by Household and Kitchen and Tools and Home Improvement. The apparel industry of Amazon will continue to grow. The following table shows the number of private labels in the five main categories. There are already 127 tags under clothing.
Most private labels sell fewer than 50 products.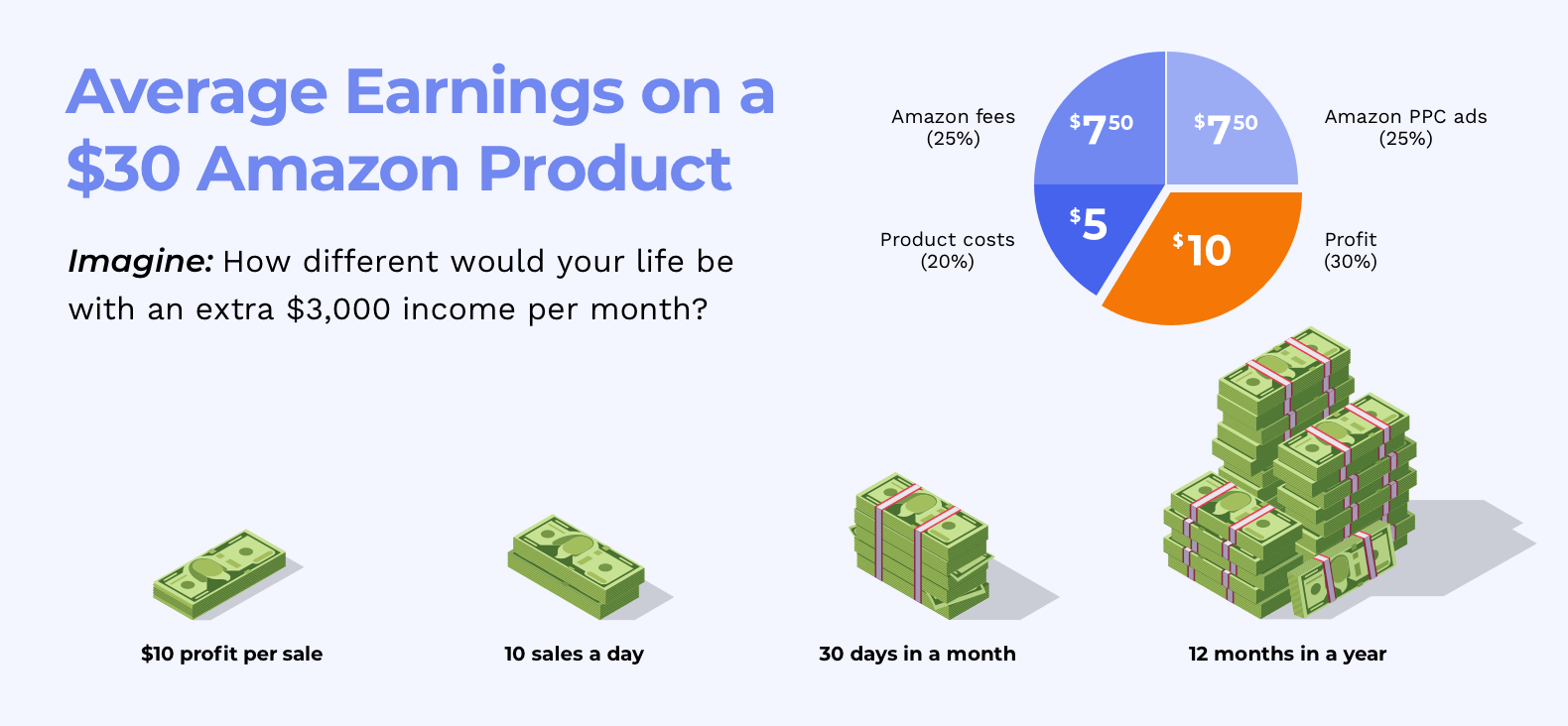 Household & Kitchen: With 364 multi-category products, the AmazonBasics brand has three specialty brands: Pinzon of Amazon for home textiles and brands of home furniture such as Rivet and Stone & Beam.
Health and Household: This category includes Amazon Essentials, which was launched in 2014 and sells multivitamins for baby care products. The Presto and AmazonBasics brands offer health and household products such as cleaning products. Amazon Elements, which used to carry only baby towels, now sells vitamins and nutritional supplements.
Food and Gastronomy: These are the brands Amazon Happy Belly and Wickedly Prime.
Amazon has focused heavily on the development of its trademarks in recent months, focusing on consumables, packaged foods, baby food, fashion and more. There's even an Amazon Mobile app to check product transparency.
Benefits of Private Label Amazon Selling
Private Labeling brings you many unique skills to build an online business. There are many free online resources. We believe that the information in this manual is the best information online, as we show you how to avoid paying up to 25% on online sales.

Private Labeling is one of the most entertaining ways to open an online business. You can build a brand and wear it as far as you want.
Private labels can be easily scaled: The ability to evolve in every business makes the difference between thousands and millions. The best thing about private labeling products is that everything gets bigger. If you have a demand for your product, the scale becomes the simplest part of your business.
The scale of an online business can take many forms: The best way to think about the scale is to use every dollar you invest in your online business and get a $ 1.00 discount. Escala is the idea of ​​getting a refund, regardless of how much money you spend on your business. This is very possible with private labeling and we will explain it later.
Starting a private label can be fast: The benefit of private labeling is that you can do it quickly, provided you have the basic skills to do it. The speed can be positive or negative depending on your knowledge. If you've opened an online store on Amazon, eBay or Etsy, you're ahead of the competition. Complete the rest of our Private Labeling Guide to maximize the visibility of your online business.
Develop Trust: Your brand serves as a foundation to build trust with your customers and give them what they need and more to keep them coming back.
Improved control: By selling your own brand you have complete control over the packaging, labeling, manufacturing and ultimately the quality of your products. You are the only one who sets all the rules for your brand and your business. You can build your brand at will.
Fewer Problems: if you've done your research properly, you're working with a product that you already know what to expect in terms of quality, manufacturer, and audience. It will not be so difficult when you start, in fact, it will be the opposite.
More profit: Instead of selling a brand name, you are selling your brand, so you can avoid middlemen and suppliers. This leads to significantly higher margins. You also have full control over the prices.
Reduced Competition: If you sell an Amazon Private Label product in a smaller niche category, you avoid competing with larger companies for sales. You have the opportunity to become the reference product in your niche.
Save time and money: Selling products that have already been tested and manufactured saves a lot of time and money when developing a product. Your startup costs will also be significantly lower.
As you can see, private label products offer a lot of freedom and possibilities. Now, let's dive deep into "How to Successfully Launch Your Own Private Label Products on Amazon"
1. Finding The Perfect Product
This is usually the biggest challenge for those who want to start selling products on Amazon. Finding a good product takes a lot of time and energy. However, websites like Jungle Scout and Viral Launch make this process much easier.
When looking for different products, keep in mind the following: ranking of bestsellers, number of reviews, and prices. The classification of the bestseller indicates how much the product is sold, while the number of reviews shows how competitive the product is.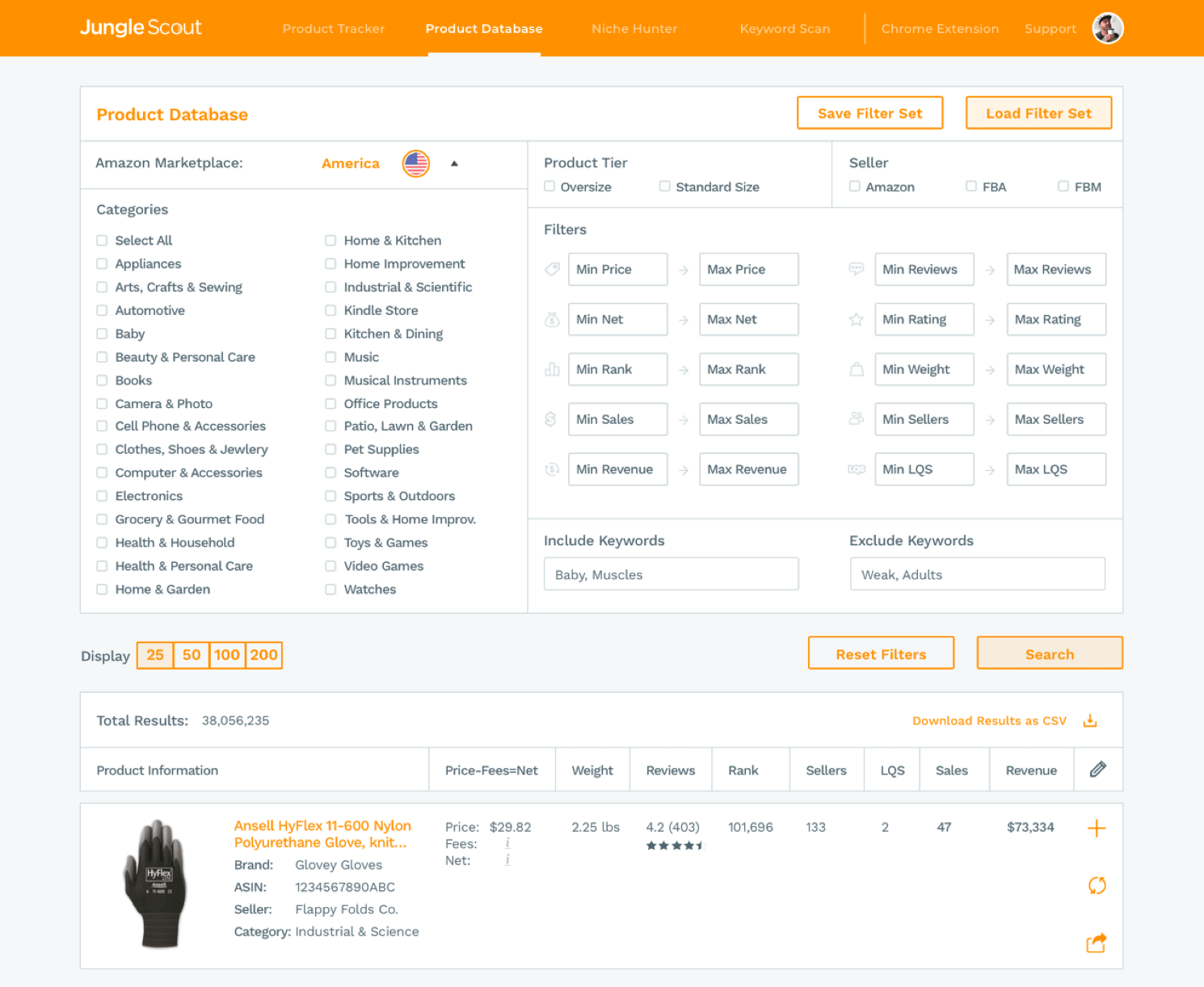 In general, you are looking for products with bestselling odds below 2,000 and revisions below 1,000. When you make a note of the price, you get an idea of ​​how you can stay competitive in your search for manufacturers.
Do not be discouraged if this process takes time. It may take weeks or even months to find the right product to sell.
If you want to check it manually. You can get an overview of the free demand if you notice two things: the best-selling beach and the number of revisions.
Unfortunately, the best-selling assortment is a good indicator that high demand depends on the category. In some categories, it may be worth selling anything over 50,000. In other cases, you may want to keep the top 1000.
Revisions are a better indicator of demand. Given that sellers often receive comments that represent about 0.5% to 6% of sales, it is likely that a document with at least 20 comments sold hundreds or even thousands of copies. This means that you should have a good opportunity to sell something similar!
Look for low competition
How many sellers offer competitive products? Does Amazon sell directly? Do not participate in the competition is too intense.
Rating measure competition as well as demand. If there are tons of lists of hundreds of revisions, it may be hard to convince anyone to try your luck with your untested product.
If you want hard and cold data, tools like the Jungle Scout extension can help you again by showing sales figures and other useful information. Avoid products where only a few brands swallow all their sales. Instead, look for products whose sales are spread across multiple lists. Scattered sales will make it more likely for customers to consider all options, including yours.
2. Look For The Supplier
The next step is to find the manufacturer. The first option is whether you want to travel nationally or internationally. Both have advantages and disadvantages.
Having a national supplier has the following advantages: Shorter shipping times increased protection of intellectual property rights and better product quality.
The biggest disadvantage is the cost. Labor laws in the United States demand higher wages and better facilities.
However, the main advantage of international production is cost reduction. Wages of workers are not only cheaper, but there are fewer trade regulations.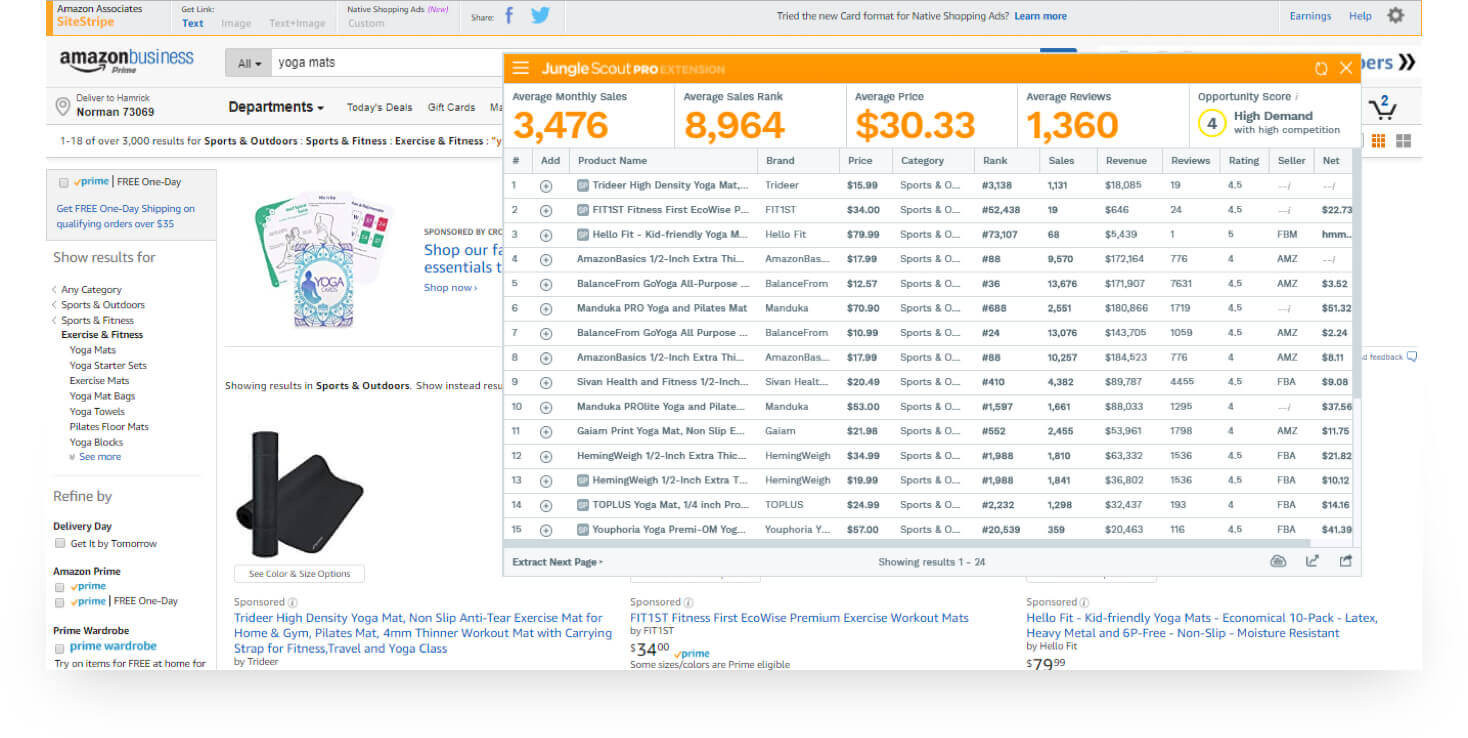 So you can start quickly and work continuously if necessary. In a country like China, you can often save between 40% and 80% of your product.
The disadvantages of making your product abroad are longer delivery times and language barriers.
Depending on your budget and what you want to do, these options seem to be useful to you.
If you are new, it may be better to find an international supplier. If you choose, platforms like Sourcify will make your life a lot easier.
Finding a reliable manufacturer is the key. When you surf for the first time on a platform like Alibaba, this can be a difficult task.
With millions of providers, the classification of middlemen and fraudsters in the sea becomes an obstacle.
Commercial sellers pretend to be manufacturers and to pull their own margins. Language barriers make stable communication difficult.
Finding the right supplier for your product can be a big challenge. Fortunately, companies like Sourcify are here to help you with this process.
Sourcify first checks all factories for their safety and performance. The software simplifies communication with factories to reduce communication barriers.
All you have to do is enter the category of your product and the size of the order. Sourcify will then connect you to the right factory to help you manage everything from the first sample to full production.
Once you've found the right manufacturer for you, it's time to design your label.
Once you know which product you want to sell, you need to find a manufacturer to do it for you.
Alibaba and SaleHoo are two of the best places to find suppliers.

Alibaba has a large selection of manufacturers offering almost everything you can imagine.
SaleHoo offers a smaller selection and calculates access to its directory. However, all SaleHoo companies have been carefully audited to eliminate potential fraudsters. This is a big problem if you want to buy four-digit numbers!
No matter which method you choose, be careful! Gullible entrepreneurs are prime targets for cheaters. Criminals who pose as manufacturers can take their five-digit transfer and disappear without a trace.
Always ask for references, check for any changes, and request samples before making major payments. Ask the manufacturer for detailed questions about your company. Do everything to investigate.
Do not accept the first offer from the first honest manufacturer you have found. Compare them with competitors. You can often negotiate a lower price, especially if you can get manufacturers to fight for your business.
3. Use Existing Search Engines.
If you are serious about the brands you sell at a given time, you need to understand how to use the search engines to your advantage. The big advantage of search engines is the existing volume. If people are already looking for these things, they should tell you that there is a demand for your product.
Since you can track search queries from Amazon and eBay, you have an idea of ​​what is already being searched for.
It's easy enough to start a business over a word that people want, but it can be difficult to find that specific word. Depending on how you want to start your private label business. Private labeling can be done this way on any platform and used by any search engine. Competition is important if you enter the product or brand for search engine optimization purposes only.
Market search engines advertise the article that sells most for a particular word or phrase. Make sure you work hard to make sure that sales and transactions are executed when people search for key terms for which they are classified.
4. Build Business With Your Passion.
Building an online business around your passion is the best way to do it. The most successful people have a passion for what they do. You need it for. Without passion, you will have something you do not want. If you are growing as an online marketer and looking for endless online revenue, tutorials, and ways to make more money from your online product, think of the goal of a private label seller, but stick to it faithful to what works for you.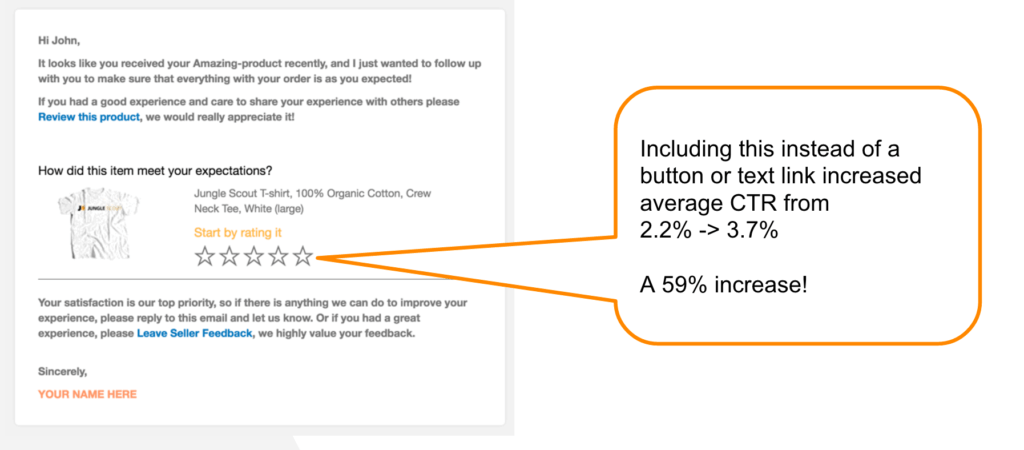 There is no easy strategy to make a lot of money online. You can adapt it to your interests and your lifestyle. Not because something works for someone, it always works for you and your business
5. Create Your Brand
Although some sellers prefer to wait for a supplier to create their packaging designs and logos, they often save time in processing the third and second steps.
There are countless independent professionals, design studios and advertising agencies helping you to quickly develop a consistent and attractive brand for your branded merchandise. At this point, it may be helpful to re-reference the marks you searched for in the second step to ensure that you develop a look that sets your product apart from your competitors.
Once your package is in place, simply pass the files on to your supplier and you can start production. It's also important to get a brand for your brand as soon as possible. In fact, registering a trademark can take between 6 and 9 months or more, and Amazon's registration of the trademark will not be available until the trademark process has been completed.
6. Create Your Product Listing
Now that you can sell a product, it's time to put it on Amazon. Use the time you have when your provider responds to your request to create a compelling, instructive, and differentiating list. You can create a list yourself by creating an Amazon seller account, or you can work with an Amazon expert to create a complete list for you.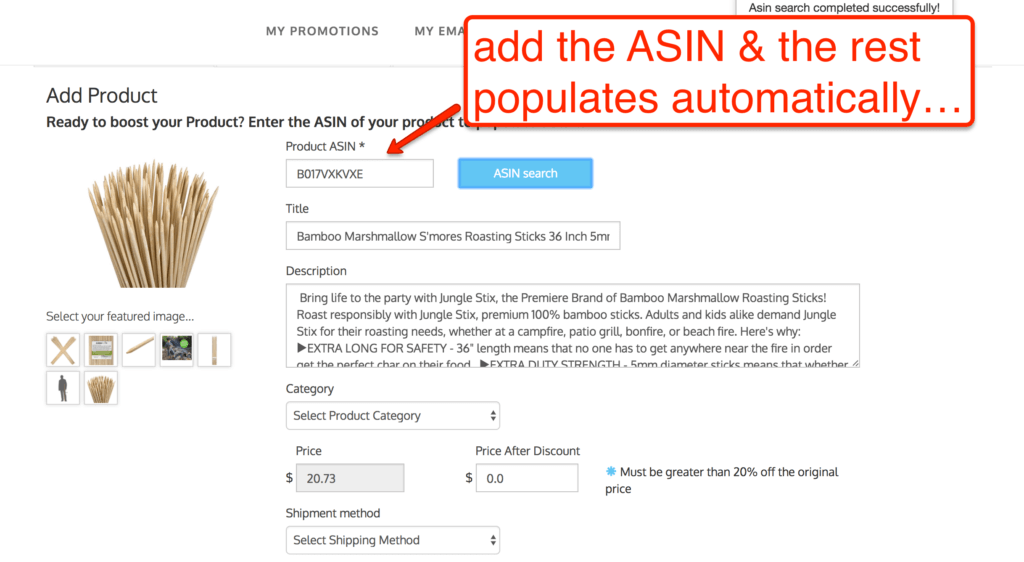 Amazon sets some restrictions on the features that are allowed in product lists, especially in relation to specific product categories. It is therefore advisable to save time and make changes by asking a specialist to do most of the work for you.
Although this step is often overlooked, we can not underestimate the importance of a well-designed list. Unlike physical stores, Amazon does not offer its customers the luxury of seeing and interacting with their products. As a result, the words, images, and videos in your ad play an important role in providing shoppers with a complete view of their product.
How To Create An Amazing Amazon Product Title
The title of your product is one of the most important areas for optimizing the Amazon product page.
Here are some components of a good Amazon product title:
Note the character limit: Keep the title with less than 200 characters. Amazon may delete your ad if it's longer
Make information informative: Keep the title informative and concise, and ask the browsers to click on the product page.
Use your keywords: Include the most important keywords of the product in your title.
Indicate your brand: The title should also include your brand
Adding the Product Quantity: The title may need to include the number of quantities in the product packaging
Follow the Amazon guidelines: The title must comply with the Amazon policies available on SellerCentral.
How To Create Amazing Pictures For Amazon Products
For every e-commerce company, great product images increase your chances of selling your product.
Immediately and easily create beautiful product models. Here are some components of good product images on Amazon:
Use a white background: The main images must be on a light white background
Optimize Pixel Density: Images must have at least 1,000 pixels on the longest side and at least 500 pixels on the shortest side to magnify the page.
Take real photos: If possible, use real images of your product instead of computer-generated images
Include lifestyle photos: show your used product where possible
Add details and alternative angles: capture close-ups of your products and photos from different angles.
To edit the images of your products, you can use services like Fiverr or Pixc, or try out your own photo editing capabilities with these Photoshop Product Photos tutorials.
How You Can Write An Amazing Amazon Product Description
There is an art to write descriptions of the products they sell. It is an important market today to write sales quotes and know which words are transforming potential customers.
Here are some components to write a description of the winning product:
Analyze features and benefits: Present features and benefits of the product that are relevant to the consumer.
Solve the problem: Refer to the problem you solve with your product
Let's tell it: frame the consumer's idea of ​​the relevance of this product
Adding a Call to Action: Finish with a strong call to action. Tell the customer to buy!
Of course, if it's not good to write a sales copy, that's no problem. Some Amazon-related writing services, such as Marketing Words can help you write lists of your products.
7.Understand How Keywords Affect Amazon Rankings
"In the Amazon backend, there are a lot of things you need to do to find them in the algorithms (when) people are entering the search bar," said Reichert. "You need to put a keyword on the back of your Amazon platform so people can find you there – it's a little piece of information that many people do not know and do not know."
Once she finished the stage for Maven Thread, the brand's banners appeared on the first and second pages of Amazon search results for terms such as "Women's Exercise Headband" and "Maven Thread." Headbands with yoga for women ".
8. Invest In Paid Advertising
"If you write" Exercise Tapes "you could get 60,000 results, so the question is," How are you between 10 and 20? "Reichert said," Unless you're between 20 and 30 years old, the most important research on Amazon, you're unlikely to make a profit, and it's one of the first things that people are asking for Amazon: it's just that it's us Find. "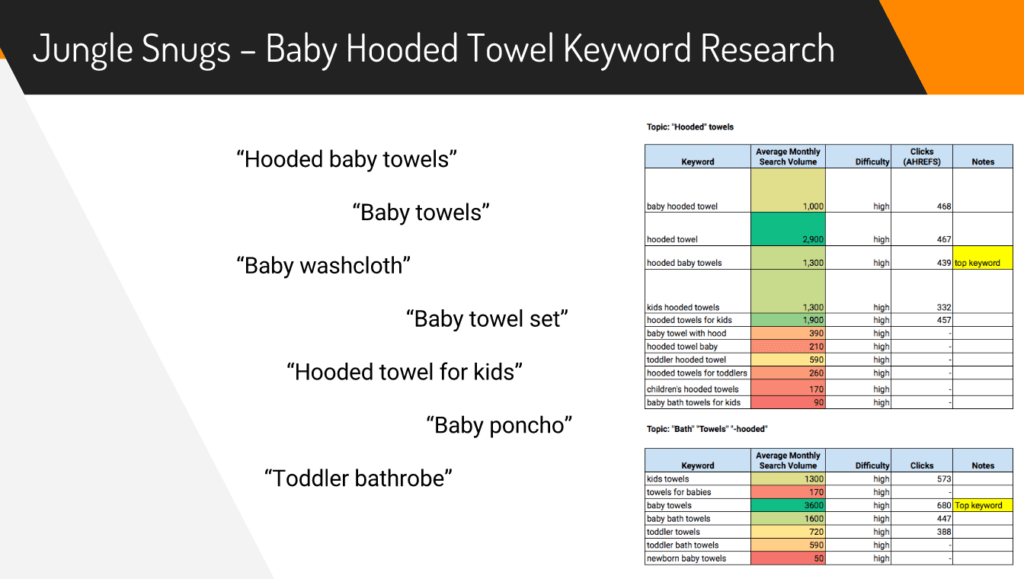 According to Reichert, the best solution is to invest in paid advertising from the platform. Amazon has its own pay-per-click advertising platform called Sponsored Products, and Reichert announced that they spend a lot of money on hundreds of dollars a day. Right from the start, the company paid between $ 50 and $ 100 per day. This investment channels traffic into lists, increasing sales and encouraging the largest revisions.
8. Protect Your Product
The main objective of selling a product under a trademark is to strengthen the brand value and perceptions among buyers. Once your product arrives at Amazon Marketplace, you can ensure that your brand is protected.
Include the brand name in the title of your ad and at least one photo.
Make sure your logo is included in your product box.
Consider registering a trademark if you want to sell outside of Amazon.
Paste your product in the Amazon trademark register.
Private label products on Amazon Protect
Contact an Amazon Advisor for more information about protecting your private label through the Amazon Register.
9. Benefit From Amazon Fulfillment Services(FBA)
At this point, you might think, "There's a lot to do to prepare my articles for the sale of trademarks." And he would be right. But luckily everything starts to change here.
With FBA, you only need to store your products in an Amazon Compliance Center, and Amazon will execute all orders on your behalf. FBA takes a small share of your income, but it's worth taking into account the following benefits:
Avoid the daily work of preparing and sending orders.
Your items are automatically eligible for free bonus shipping.
FBA sellers often have the highest search rank
When a sale is made, you can enjoy the benefits without touching a finger.
Amazon takes care of returns and customer service issues
Talk to an expert for more information about FBA or get started today.
10. Last But Not Least: Product Listing Optimization
The Amazon market is suitable for individual transactions and not for the creation of brands or for repeated purchases. The success of new product launches relies heavily on optimizing list pages with best-practice product titles, bullets, product descriptions, and general keywords (for SEO purposes). and different types of pictures. of products (main picture, lifestyle pictures).
Infographics, photos, and videos of product packaging. Investing in these digital assets results in greater customer conversion and increased search recognition capacity.
Too many big brands we've examined have focused on advertising and neglecting the optimization of the list. Unfortunately, these brands spend significant advertising budgets to drive traffic to lists of products that have not been optimized to highlight product benefits and answer customer questions.
We see this approach as tying a hand behind your back and throwing money at the wrong problem. Spending money at the top of the sales funnel is very expensive. So make sure the traffic going down the funnel is ready to become a buyer.
Amazon's advertising team recently told us that over 70% of Amazon visitors went to the site to search for generic drugs without a brand, and by product category rather than specific product brands. (For example, "Men's Running Shoes" instead of "Men's Reebok Sneakers"). Such customer behavior makes it imperative that brands have appropriate search engine optimization.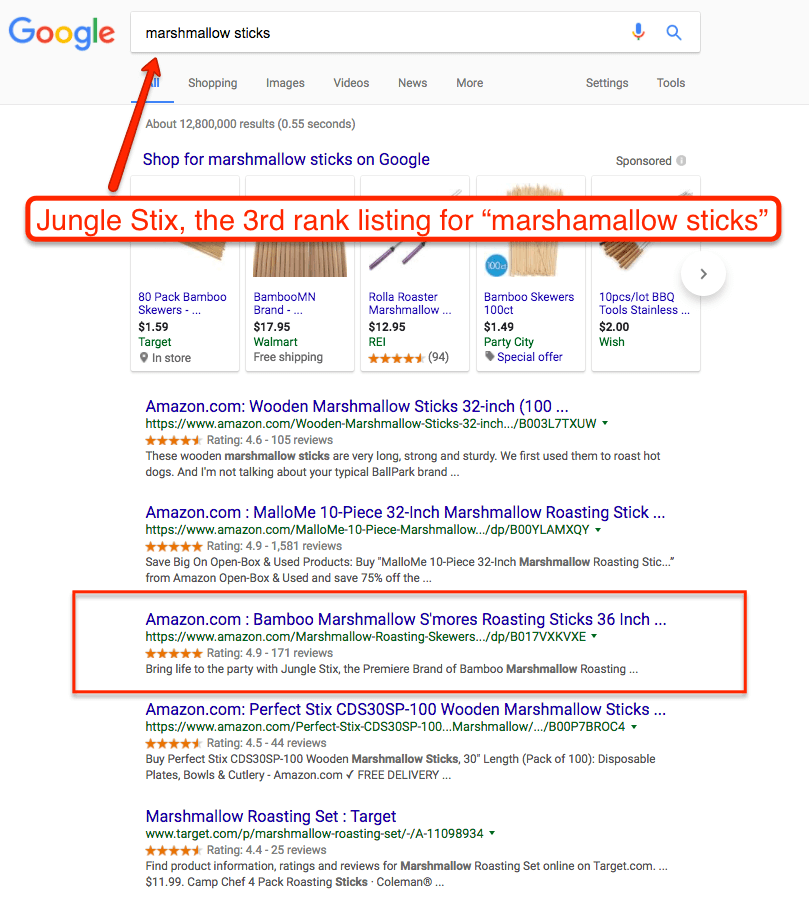 To further aggravate the brand's problems, which are too much based on customers' recognition of their name, we find that sponsored products (mostly based on non-branded keywords) typically occupy the top of the first page. Search results on Amazon.
This again confirms that brandless keywords are more important than brand words for a significant proportion of Amazon customer activity.
BEST AMAZON SELLERS TOOLS| BEST AMAZON FBA SOFTWARES
| SERVICE | PRICING* | FREE TRIAL? | |
| --- | --- | --- | --- |
| | $49/mo | YES | |
| | $37/mo | Yes | |
| | $29/mo | YES | |
| | $19/mo | YES | |
| | $9.99/mo | NO | |
| | $9.9/mo | YES | |
Quick Links
Conclusion: How To Launch Private Label Products On Amazon In 2023 Summary!
Starting an Amazon business is a great way to sell e-commerce products, introduce new brands, and let Amazon do all the work for you. As an Amazon Marketing Specialist, you have the opportunity to connect with a highly efficient e-commerce ecosystem and an extensive network of buyers.
You can add Amazon FBA to your merchant account to further automate your business and grow your business with an almost automatic pilot project. Let me know in the comment section below how you can launch private products on Amazon.