Online courses and digital products are becoming increasingly common ways of spreading information and make a living in this age of rapid technological advancement. Nevertheless, the process of developing and managing these goods may be challenging, particularly for novices.
This is where Podia comes in:
Podia is a complete platform that independent creators, enterprises, and other types of businesses use to quickly establish, sell, and manage subscriptions, as well as digital products and services related to those memberships.
You see, Podia was established in 2014 by Spencer Fry, who had the goal of making the process of selling digital items and online courses more straightforward.
Over the course of the past several years, it has evolved into a widely used platform among those who create and sell online courses, digital products, and membership websites. Podia's intuitive user interface and robust feature set have enabled it to assist tens of thousands of content producers in monetizing their talents and areas of expertise.
What is Podia ?
Podia is the best and the easiest way to turn your passion into revenue. With Podia, you can sell the digital downloads, memberships and online courses. There will be no transaction fees, no technical headaches and you will get unlimited of everything.
Without Podia or any such platform, selling digital products online would have been a big headache. How and why? Just read the steps below which you have to follow for selling products online:
Without Podia
Create your product
Buy & setup a custom domain
Design, build & host a website
Find & setup a video hosting platform
Discover & setup a content hosting platform
Find & setup a billing plugin
Find & setup email marketing software
Start selling
And with Podia:
Create your product
Add your content to Podia
Start selling
Join the team of more than 14000 creators. Podia is totally distant, giving us all the independence to work and show as you see suitable. There are trusted names that finance Podia like Notation Capital, Designer Fund, Zelkova Ventures.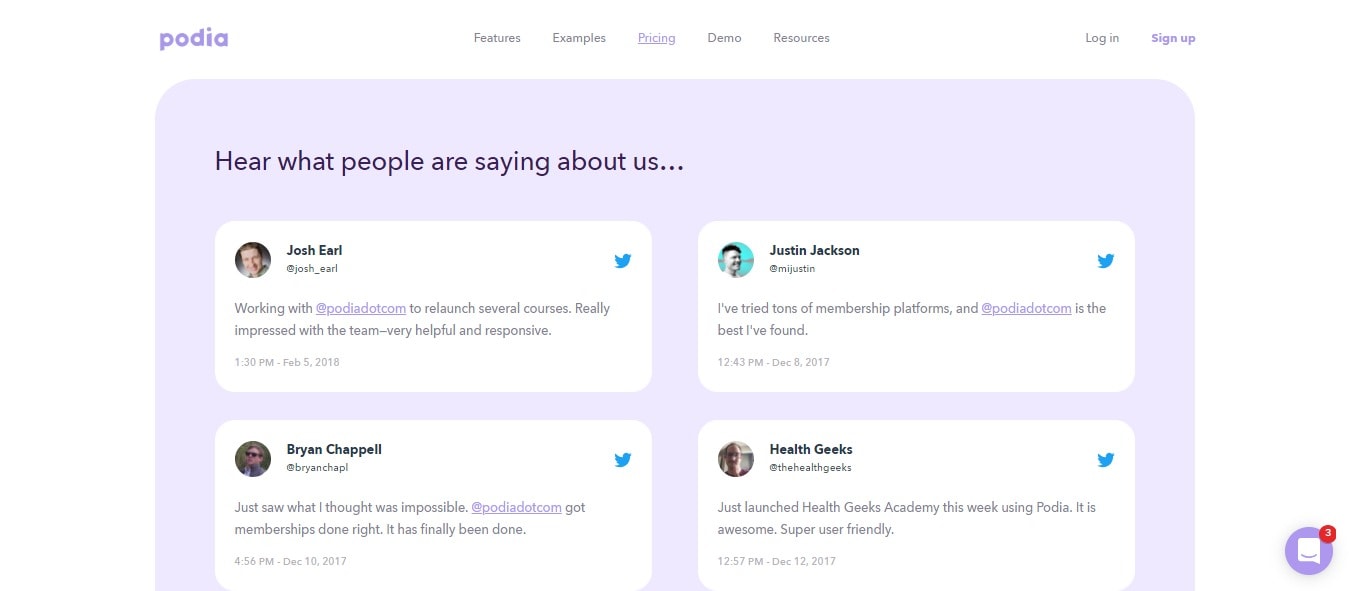 Integrations for your Digital Storefront
Podia works with all your favourite apps and works smoothly on all networks.
Follow Podia transactions in your email platform and section your email list by who purchases what with MailChimp, ActiveCampaign, Drip, ConvertKit.
Get paid promptly and without any added business fees rushed by Podia like Stripe and PayPal
See how visitors interact with your Podia Storefront and Sales Pages and run tests to optimize conversions through Google Analytics and hotjar.
Drive traffic with paid advertising via Facebook, Pinterest, Google Ads
Connect Podia with more than 1,000 applications, no code needed with ThriveCart, ClickFunnels, LeadPages, GoogleSheets, Trello, dubsado,
Any app that's installed via a code snippet that works with Podia, like Sumo, Proof, deadlinefunnel, Olark.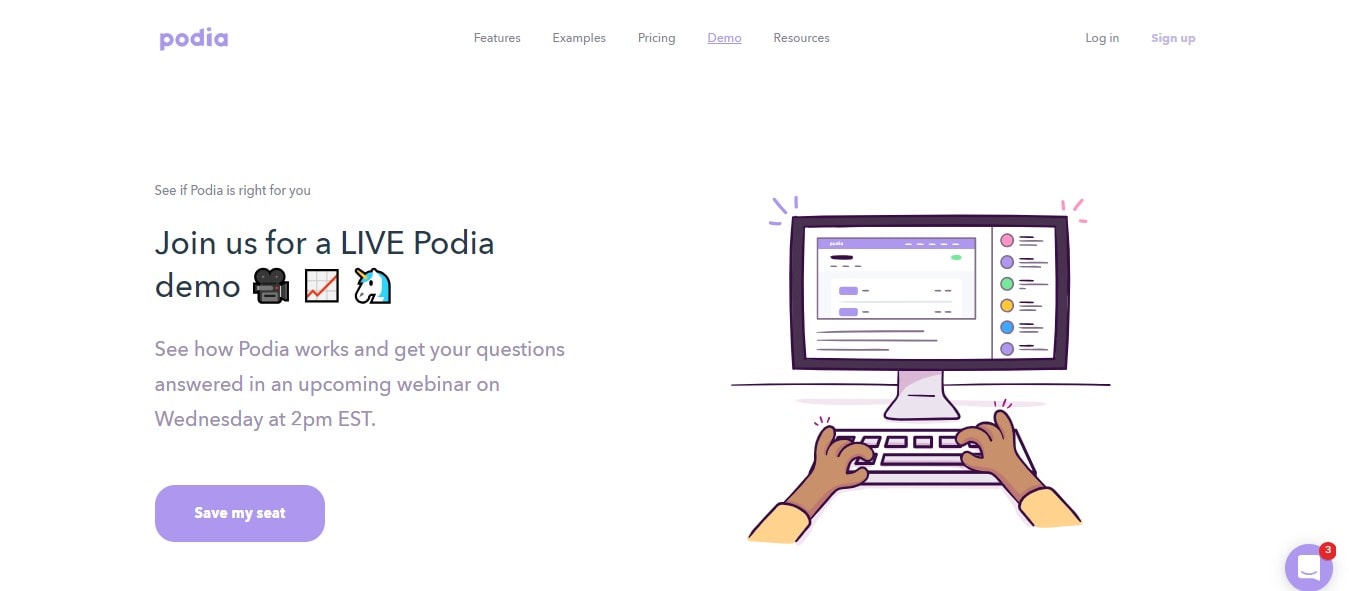 Podia Features:
Podia is all-inclusive digital storefront. It has everything you want to simply produce and sell online programs, memberships and digital downloads.
1. Online Courses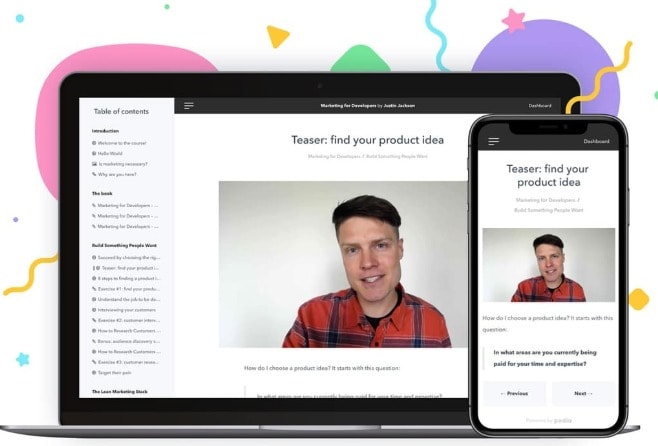 Make money while sharing your knowledge.
Unrestricted everything
Payment plans
Upload any file type
Prelaunch courses
Drip course content
Coupons
2. Memberships
You can develop an involved online community.
Offer several plans
Bundle products
Coupons
Network with your members
Keep in touch with your members
Link Facebook or Slack
3. Digital Downloads
Start selling anything without technical pains.
Sell anything
Speedy checkout
Upsells
Sell it or gift it
Unlimited everything
Upload any file type
4. Email Marketing
Turn all your subscribers into customers.
Send drip campaigns
Mail newsletters
Develop your list
Infinite everything
Follow results
Cross-sell products
5. Podia Editor
Make Podia your own.
Mix & match segments
Live broadcasts
Customizable design
Quick and simple
Mobile friendly
Third-party tools
6. Affiliate Marketing
Create your own sales team.
Increase your sales
Humble setup
Unified payouts
Supportive reporting
Email notices
Modify your affiliate program
Why Choose Podia?
Podia is preferred by many people as the whole firm works on the set principles. They set the creators demand as their first priority. It treats everyone equally irrespective of the place and community you belong to. If you are a creator, Podia will work for you and treat everyone with same level of respect. It won't matter if you are a beginner or successful in your field, Podia will serve you at the level best.
Podia keeps friendly and enjoyable approach towards its customers. Podia is for individuals and they want makers to be considered as such, and to know that they're purchasing from people, not a business. It always keeps a futuristic line of attack towards creators and believes that creators are most efficacious when they hold the future. And that's the reason they are building a positive world for creators to live in.
Conclusion : Why Choose Podia?
Podia's extensive set of high-powered features is remarkable. Podia offers everything from online classes and subscriptions to digital downloads and downloadable content. Everything from accepting payments to distributing content is taken care of for me and my clients via the platform.
Podia's low price is one of its most appealing features. Podia's pricing plans are quite affordable, especially given the value it gives, which is something I constantly keep in mind as a business owner on a tight budget. Podia provides me with access to premium functions at a reasonable price.
Podia also has great assistance for its customers. I could always count on a prompt response from their team if I had questions or needed help. It's comforting to know that I have a solid network of people rooting for me as an entrepreneur.
Overall, Podia has been a great success and has become an integral part of my online business. It's a comprehensive system that lets me concentrate on what I do best: providing value to my clients.
I think Podia is a great option for anyone trying to establish or grow their internet presence. Podia has simplified the process of selling digital goods and services because to its intuitive design, robust set of capabilities, and competitive price.
Don't forget to share this awesome post on social media. Join BloggersIdeas on Instagram, Linkedin & Twitter .
Check out :