Embarking on the journey of online marketing as a beginner can be both exciting and overwhelming, but fear not – our CPA Marketing Guide for Beginners in 2023 is here to demystify the process and set you on the path to success.
Cost Per Action (CPA) marketing opens doors to a dynamic world where you earn not just for clicks but for valuable actions.
In this guide, we'll unravel the intricacies of CPA marketing, providing you with a roadmap to unlock success in the ever-evolving landscape of online advertising.
Whether you're new to the marketing scene or seeking to expand your digital repertoire, join us on this illuminating journey through the fundamentals of CPA marketing.
 How Does CPA Marketing Work?

💥
When a corporation uses CPA marketing, it pays an affiliate or advertiser for each specified action made by the customer.
Filling out forms, entering email addresses, buying something, receiving quotations, subscribing to newsletters, installing applications or software, signing up for trials, and so on are examples of these acts.
These steps are often the foundation of every company's revenue creation plan.
For example, if a firm pays someone to collect people's email addresses, they may then use those addresses to talk about their products or services in order to persuade them to buy.
The Advantages Of CPA Marketing
One of the primary advantages of employing CPA marketing is that you do not need to earn sales to make money.
Simply get people interested in your product or service enough for them to perform specific activities, such as submitting their email addresses or filling out a form.
This implies you can make money even if no one buys from you!
Furthermore, because this sort of marketing focuses on particular activities rather than sales statistics, firms have better control over their budget and ROI because there are fewer factors to consider when determining success or failure rates.
Finally, CPA marketing allows businesses to reach more focused consumers since they will only pay affiliates or advertising when they know exactly what sorts of people they want to engage with their product or service.
Businesses may save time and money while still accomplishing their goals since they won't have to waste resources reaching out blindly, not knowing who could be interested in what they're giving.
So here we are going to talk about CPA and how is it different from affiliate marketing.
Difference Between CPA And Affiliate Marketing
🌟
CPA marketing is straightforward in that you get paid for completing any particular action that could be as simple as getting a user to fill up a form or take a survey or any other desired effect.
In affiliate marketing, you get paid when somebody makes any purchase through your link. CPA is considered to be more comfortable than affiliate marketing; here, you get paid for sending a lead.
Once the traffic you send converts into a lead, after that it's the job of the particular network to convert it into sales. Anyhow, you would be paid for the lead.
If you already understand the terms and features of Affiliate marketing, then it is the right time for you to learn about CPA marketing and understand how CPA is different than affiliate marketing.
And start building your base strong in CPA marketing.
Here are some more differences between CPA and affiliate marketing:
You will get your payment fast in CPA Network.
In the CPA network, you will be provided with an affiliate manager who guides you for the best offer and shares ways to help you make more money, while in the Affiliate network, you are on your own
Most of the affiliate networks quickly provide the affiliate links to promote. Whereas in CPA, it takes time to become a part of the system.
Choosing Between CPA And Affiliate Marketing
CPA has its own benefits and downsides also. One advantage of CPA is it converts well & you can drive traffic from various sources, where it pays quickly, but it pays less at the same time.
I recommend that as a beginner you can start with CPA and in the long run, you can shift to affiliate marketing.
With CPA, you can see immediate results as you will start seeing some money in your account with simple steps such as the submission of emails
At the same time, the downside of CPA in comparison to Affiliate Marketing is, it pays less.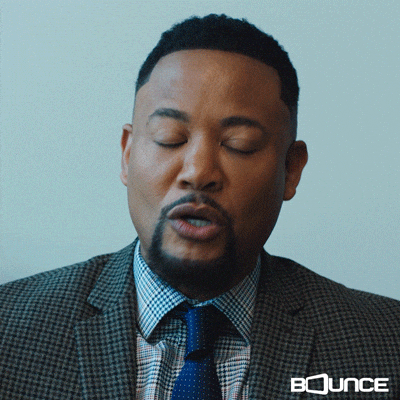 Thoughts That May Come To Your Mind About CPA
😍
Below are the 4 thoughts Thoughts That May Come To Your Mind About CPA:
1. The money one can earn with a CPA
 Through CPA, you can earn as low as $0.10 to $10. There are also some people who are making millions with CPA marketing.
In some cases, it can earn you a tremendous amount of money. When the user has to enter credit card details for the trial of the product, you can get paid up to $50.
2. Traffic generation methods
Without any traffic to your offer, you will not be making money. In CPA, you have to be aware of the promotion details before starting the promotion.
Many CPA offers are limited to a particular location, and you can use only selected sources to drive traffic.
Now, when it comes to traffic, there are many different ways you can go about this. You can either choose the free traffic path and stick to building Niche Sites or YouTube marketing.
3. Reversal and holding period for the commission
CPA is not like affiliate marketing, where you have a holding period of 40-60 days, but on the contrary, in CPA, you get paid instantly with no refunds unless you are violating any TOC, such as making traffic from an illegal method.
Once you reach the minimum payout for the CPA network that you are signed up with, you will be paid instantly.
4. Scam offers
One of the most significant downsides of CPA is scam offers. You will find a lot of fraud offers to pay $1-$2 for a simple task.
I'm sure you are smart enough to know such offers are mostly scams & something you don't want people to fall for.   
Avoid offers such as making money quickly, online flash games, Sex or dating & many others. Use your own judgment and avoid promoting something that you look scam or might hurt somebody.
List of the best CPA Networks
FAQs about CPA Marketing
👉 Is CPA marketing is easy?
It's easy to set up The process of setting up a CPA marketing program is noticeably easy. As an affiliate, you just need to have a pool of traffic sources and a good CPA network to join. Similarly, advertisers only need to find a suitable CPA network to join, and they can easily find high-quality affiliate partners.
👀 Is CPA marketing really worth it?
Some advantages of CPA marketing include high ROI and relatively low risk. However, it may pay less than affiliate marketing. The great thing about making money online is you don't have to be limited to only CPA marketing or affiliate (also known as cost-per-scale model) marketing.
⭐️ What is CPA formula?
Average cost per action (CPA) is calculated by dividing the total cost of conversions by the total number of conversions. For example, if your ad receives 2 conversions, one costing $2.00 and one costing $4.00, your average CPA for those conversions is $3.00.
🙄 What is the cost per sale?
Cost per sale (CPS), sometimes also known as pay per sale, is a performance-based pricing model used in for partner marketing and affiliate partner campaigns. It measures the dollar amount a business pays to generate a sale or acquire a paying customer to their software.
Conclusion: CPA Marketing Guide 2023
🥇
As we conclude our CPA Marketing Guide for Beginners in 2023: Unlock Success, you've gained insights into a realm where every action translates into potential earnings.
From understanding the basics to implementing advanced strategies, the world of CPA marketing is now at your fingertips.
Armed with this knowledge, you're equipped to navigate the digital landscape with confidence, turning clicks into revenue and unlocking success in the realm of online marketing.
Remember, in the ever-evolving world of CPA marketing, adaptation and knowledge are your greatest assets.
Embrace the journey, implement the strategies learned, and let your CPA marketing endeavors thrive in 2023 and beyond.