Most Used
Clearbit is a data enrichment and marketing intelligence platform that provides businesses with valuable insights into their leads and customers.
Popular
SellHack is a prospecting tool designed to assist sales and marketing professionals in finding email addresses and contact information of potential leads.
Best Choice
SignalHire is a talent sourcing and recruitment tool that empowers HR professionals and recruiters to find and connect with potential candidates.
In the ever-connected world of digital communication, finding someone's email address can be the key to unlocking countless opportunities.
As we navigate the digital landscape of 2023, the quest for the best email finding tools becomes increasingly vital.
Whether you're a marketer seeking to expand your outreach or a professional aiming to connect with decision-makers, this article is your comprehensive guide to the best email finding tools available.
Join us on this journey as we explore the top solutions that empower you to find anyone's email online, providing you with a competitive edge and limitless networking possibilities.
7 BEST Email Finding Tools (FREE/Paid) 🔥
1) Clearbit
Clearbit is the most basic of plugins that work directly with your mail client. Right now, this extension is compatible with Google and Outlook emails.
This tool claims to have a 97% accuracy rate and is incredibly simple to use.
All you need to do is type someone's name or company title in your main search box, and Clearbit will pull this person's email for you.
You will not even need to copy the address because you are already in your inbox; so, you can just click on 'compose message'.
Pricing
---
2) SellHack
SellHack is another example of a simple tool that can pull virtually anyone's email.
This plugin is integrated into your browser and currently supports Chrome, Firefox, and Safari.
Despite its name, SellHack is popular not only with sales representatives but also with recruiters and marketers.
One of its primary benefits is that it allows exporting contacts in bulk as opposed to looking for just one email address at a time.
Pricing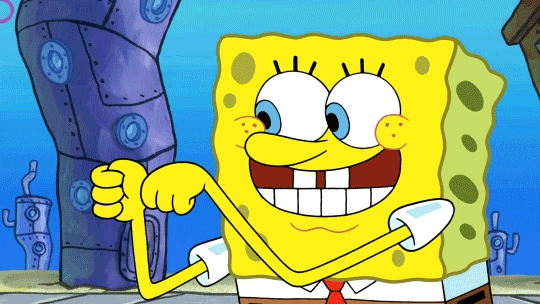 ---
3) SignalHire 😍
Another example of a bulk finder is SignalHire.
This useful tool is loved by marketers and recruiters alike because it is versatile and can pull up more info than just an email.
This browser extension can also find the phone number you are looking for and even offer you backlinks to personal and professional social media accounts.
Another bonus of using this tool is that it can work directly from your Chrome and Firefox browser and is fully functional when browsing LinkedIn.
If, for example, you find an interesting connection on this leading social network, you no longer need to message them over the platform.
Just click on the SignalHire plugin and get all the relevant info without closing your LinkedIn tab.
Alternatively, you can search their 400+ million databases by name, industry, or skill-set, exporting all the info you've found useful in bulk.
Pricing
---
4) Headreach
This is another database that allows looking up more than an email address.
Similar to SignalHire, it can search people by name, company, industry, website, etc.
It also has an advanced search where you input any data you have (no matter how insufficient) and get relevant contact details of the people you are looking for.
It's the only downside that you have to conduct all searches via Headreach website because there is no handy browser-integrated plugin.
Pricing
---
5) FindThat 🙄
Positioned as the Yellow Pages for Email, FindThat is a versatile tool that can be integrated with 500+ different apps, including HubSpot, SalesForce, MailChimp, and many others.
This is a very functional plugin that can find virtually anyone's email address, allows exporting contacts in bulk, and is easy to use.
However, in comparison to other tools we've covered above, FindThat's pricing is rather steep.
While it does offer 15 free searches a month, accessing 3000 searches will cost you and your team $149.
The functionality is, without any doubt, impressive, but other companies offer similar functions for less money.
Pricing
---
6) Voila Norbert
Another powerful tool that can quickly find and verify emails. It does not offer phone numbers or links to social networks, but its email success rate is estimated at 98%.
Another important bonus of this plugin is that it offers 50 free searches a month, which is more than most other extensions offer.
So, if contacting people is not part of your daily routine, this tool can be both useful and budget-wise.
Those are the primary email finding tools that are both effective and cost-efficient.
As you can see, some of these plugins will give you a chance to find more than just an email.
So, instead of wasting your precious time googling, think of investing in one of these plugins.
Any of these extensions can be irreplaceable when conveying your business messages, conducting sales & marketing campaigns, or reaching out to prospective job candidates.
Pricing
---
7) Contact Out
If you're looking for a tool to help you find email addresses and phone numbers for prospective candidates, then Contact Out is the tool for you.
It has the ability to provide you with personal emails for 75% of people in the western world, making it an invaluable resource for recruiters and human resources professionals.
Contact Out is simple to use – all you need to do is enter the name and location of the person you're looking for, and the tool will do the rest.
You can also specify the type of contact information you're looking for, such as email addresses or phone numbers.
One of the best things about Contact Out is that it's constantly updated with new contact information.
So whether you're recruiting for a new position or just trying to get in touch with a potential business partner, Contact Out is a great way to get started.
Pricing
FAQs about Best Email Finding Tools
✅ I have a large database of contacts. Can ClearBit help with it?
Yes, our integrations and infrastructure are designed to handle large volumes of contacts. If you have more than 1 million contacts, contact us for a match test to get an idea of how much data we can return.
❓ What's the difference in Basic, Enhanced & Elite Plugin of SellHack?
Basic Plugin: great option if you like searching one profile at a time. Enhanced Plugin: automagically add contacts to a list without waiting for each email to finish running. Elite Plugin: built for top prospectors who know the value of their time. Request Demo
👉 How does the SignalHire free trial work?
Sign up with your business email and get access to SignalHire immediately. No credit card required. The free trial plan allows you to retrieve 5 contact details, after that you'll be asked to upgrade.
✅ Does LeadFuze have leads that I am looking for?
With over 300 million business professionals and 14 million companies, there's a very good chance we have who you are looking for. You can always start a free trial and test it out for yourself.
❓ Can I test all the features with the FindThatLead free plan?
Yes, you're free to test everything except the CSV bulk feature. That's the only limitation on the free plan, but don't worry you can test it out manually, the results are exactly the same.
👉 Can I try you for free, Norbert?
Yes, I give you 50 free credits once you create an account.
Conclusion: Best Email Finding Tools 2023 🚀
In the fast-paced realm of online communication, having the right tools at your disposal is paramount.
As we conclude our exploration of the best email finding tools in 2023, remember that your choice should align with your specific needs and goals.
Each of these tools offers unique features and strengths, catering to different aspects of email discovery.
Whether you're hunting for professional contacts, reaching out to potential clients, or connecting with long-lost friends, these tools have got you covered.
Embrace the power of efficient email discovery, and elevate your networking and outreach strategies.
The world of email addresses is at your fingertips, waiting to be explored with the best tools of 2023.