Unbounce

Check out

Leadpages

Check out
Pricing

$72/mo

$25/mo

Best for

Since 2009 Unbounce is helping many websites by providing them landing pages. It enhances your marketing automation experience so that you can realize your full potential and then it will be much easier to reach your customers.

LeadPages is comparatively new to some other software in the field of building pages but in such a short time it has shown some great results to the users. You can make some very good landing page with it.

Features

Unbounce Builder
Unbounce Convertables
Agency and Client Tools

Landing Page Creator
Leadboxes
Leadlinks

Pros/Advantags

Build & Publish Landing Pages Easily
Customizable
Split Testing Function

Beautiful Templates
Integrates with many platforms
Saves a lot of time

Cons

Form builder lacks few key features

Ease of Use

Unbounce has a lot features and all of them can be accessed and used easily by anyone.

Leadpages has a user friendly interface and it is very intuitive as well.

Value For Money

Unbounce is expensive but it offers a lot of advanced features which makes it worth that much money.

Leadpages has similar features as Unbounce but at lower prices so it can be a good place to start as a beginner.
In this article, I am going to do a comparison between Unbounce and LeadPages which are made for creating a landing page and much more. The comparison is on the basis of features support, pricing, and much more. So relax and read the whole review to get an idea of which one of these two will be best for you to use.
Detailed Comparison Between Unbounce and Leadpages here. Let's look at both of these page builders.
Landing pages are a staple of marketing campaigns. It's hard to stand out from the crowd or be successful with generic templates.
Unbounce makes it easy for marketers to create a landing page that is customized to the audience and persuades them to purchase. With Leadpages, you can create a landing page that grabs attention and converts visitors into leads.
🚀Bottom Line Upfront: Unbounce Vs Leadpages
Unbounce Overview
Since 2009 Unbounce is helping many websites by providing them landing pages. It enhances your marketing automation experience so that you can realize your full potential and then it will be much easier to reach your customers. Unbounce lets you build landing pages and also you can test them before you put them to use.
Your customer's experience will be improved because of this landing page software and this will certainly boost your business and lead generation.
There are more than 14,000 customers are using Unbounce currently and It is constantly improving itself so that you will get a better experience.
One can build landing pages and along with that you can also perform a split test, marketing automation, customize landing pages and track your campaign's performance. It is one of the fastest landing page builder software in the world.
LeadPages Overview
LeadPages is comparatively new to some other software in the field of building pages but in such a short time it has shown some great results to the users. You can make a very good landing page with it.
This landing page builder started about three years ago and within this time period it has more than 40,000 customers who are currently using Leadpages and it already created around a million landing pages for its users. 
Leadpages has templates and optimization services which's why it is giving benefits to big and small businesses. You can increase the reach of your products by multichannel linking in Leadpages.
That's what makes this page much better than some of the other software. With some experience in the field of coding and designing, you can create beautiful landing pages and increase lead generation with the help of LeadPages.
Unbounce Features
1. Unbounce Builder
It is a drag and drop landing page builder where you can just drag and any element from Unbounce and drop it on your landing page. There are many customizable elements from which you can change templates according to you. These landing pages are also mobile responsive means they can be seen through mobile too.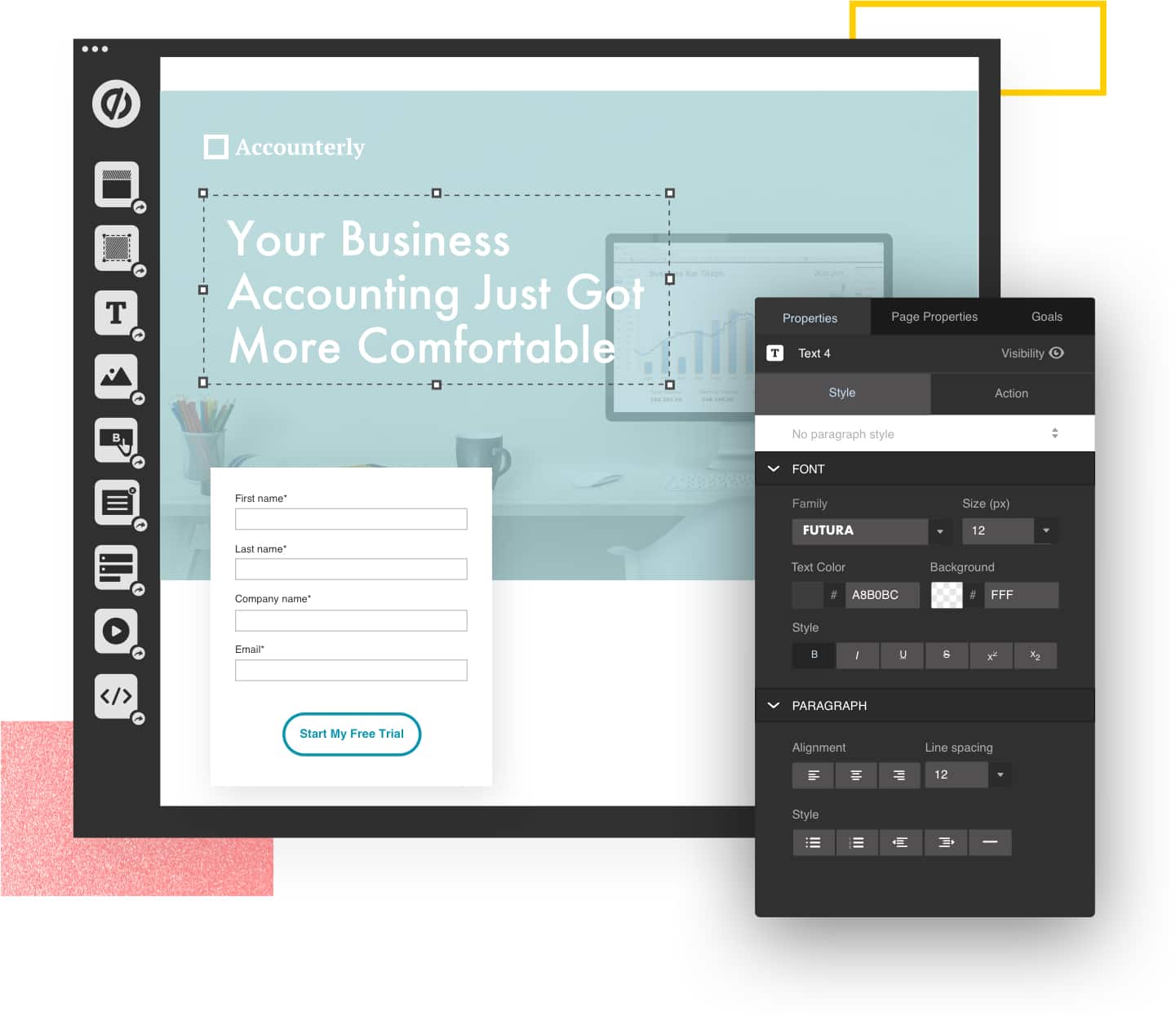 It also works with WordPress and along with that, you can publish any domain with it. It has dynamic text replacement quality which can swap out keywords to make your landing pages more relevant and also boost your ad words quality score.
2. Unbounce Convertables
This feature allows you to use targeted tools which you can launch on any webpage like overlays and sticky bars. Along with that Unbounce Convertables offers you full control to track activities like who is seeing your offers and when. With this information, you can also customize triggers and target rules.
For example, when someone visits your website you can send targeted URL, location, referring URL, and cookies. You can also set custom frequencies and integrate with anything with the help of this feature.
3. Templates
There are exactly 125 ready-to-use templates are available in Unbounce and from these, you can choose anyone and customize it any way you want. If you don't like anyone of them then you can also create your own design from nothing but that will certainly take time. You can mention your brands in those templates.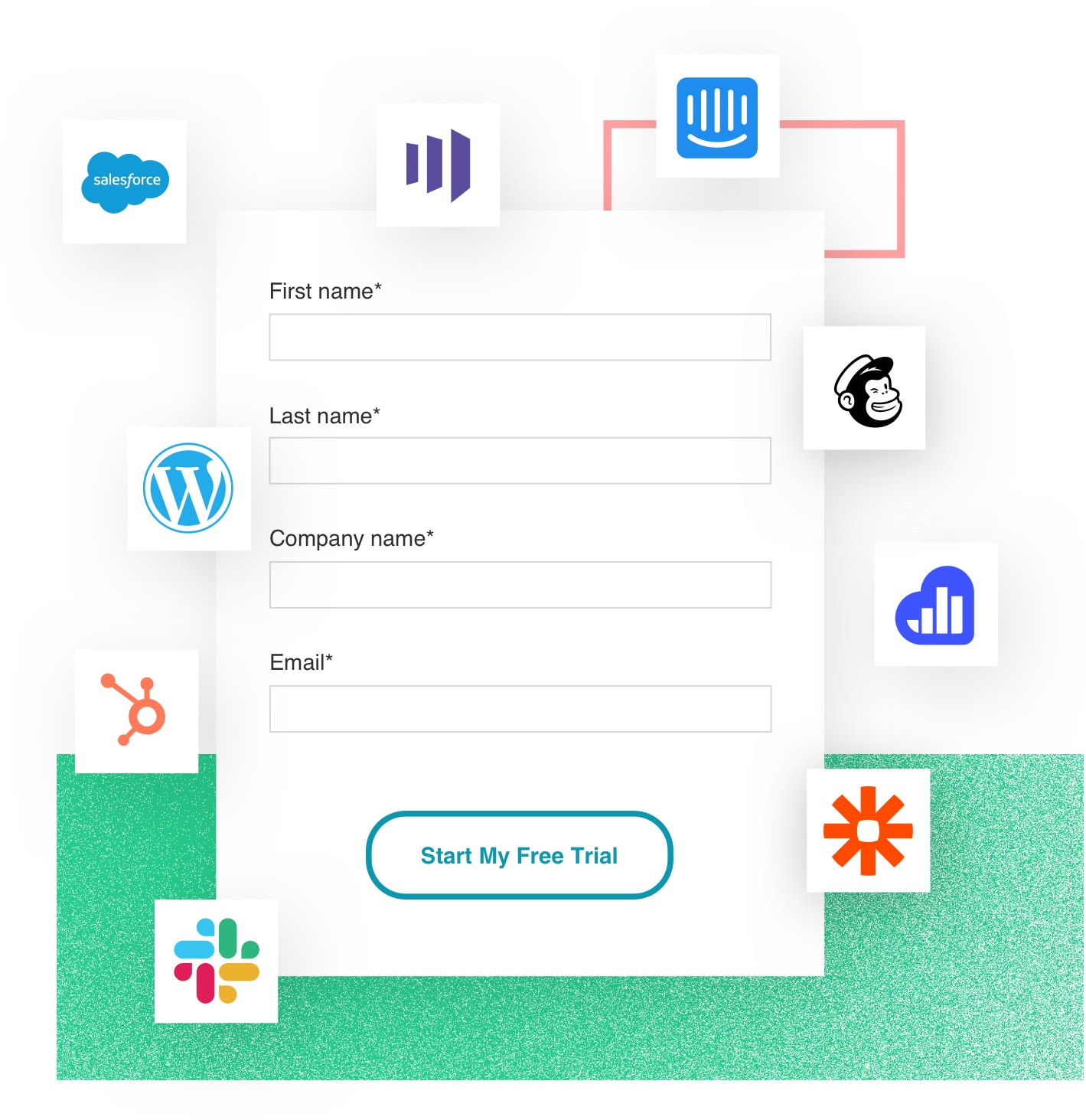 These templates allow you to download or upload your pages. You can find the template according to your campaign. Themeforest designers have pushed the boundaries of Unbounce by increasing the number of templates up to 180 customizable landing page templates.
4. Conversion Tools
There are a lot of conversion tools are available in Unbounce from which you can convert your visitors into your customers by creating some beautiful landing pages with it.
For that, you can try the feature A/B testing. This testing allows you to create two different campaigns and then you can target the audience for those after that you will see the result of which campaign has more opening rate than the other. You can make your pages more stylish with these conversion tools and boost lead generation.
There are lightbox forms are available which has more conversion rate than regular sign-up forms.
You can create confirmation pages that are already made in Unbounce and all you have to do customize it in thank you or a special offer.
5. Agency and Client Tools
These tools are capable of managing digital agencies with multiple clients and also marketing teams who are running multiple campaigns at the same time.
This saves a lot of time for users. You can also manage multiple clients and campaigns at the same time on one account and also this feature allows multiple users. So that many users can work on the landing pages with one account.
You can also archive and transfer accounts along with that you can organize client leads. You can also create group campaigns where you can include more than one campaign.
6. Integrations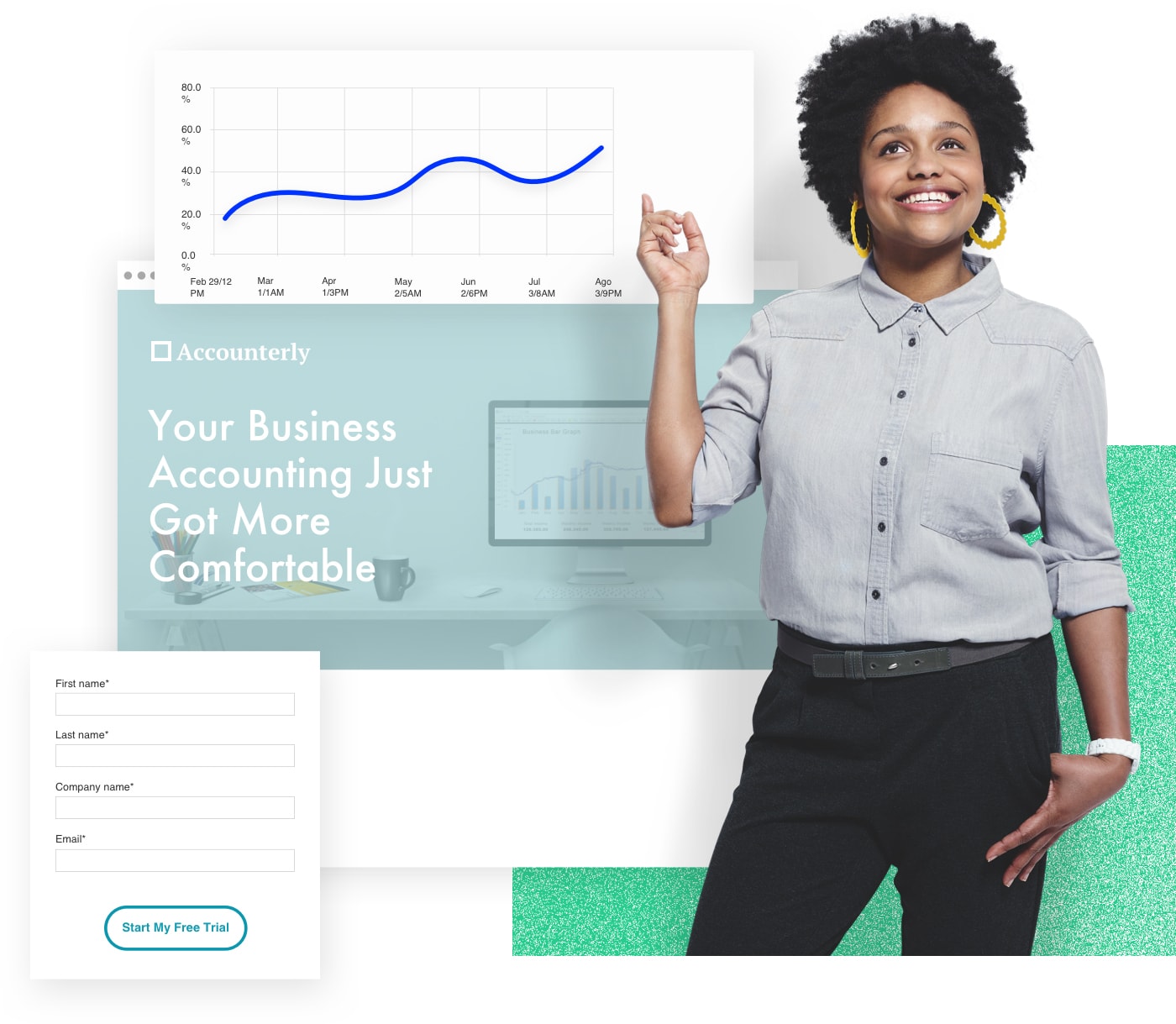 There are many integrating tools from which you can send and create your email and some other things. These are some marketing automation platform which allows you to create a website with it like Zapier, MailChimp, WordPress, Hubspot, Marketo, Salesforce and Script Manager. These platforms are compatible with Unbounce.
7. Security
You can trust Unbounce with your data because it has tools to secure it and also you can create landing pages around the clock. You can use Unbounce by phone, desktop, and Windows. It has automatic SSL encryption which keeps your data secure.
The speed is very high to create landing pages. There are four data centers available in Unbounce. You can test and visit campaigns without using your data.
LeadPages Features
1. Landing Page Creator
It allows you to use the feature drag-and-drop which makes it easier for users to create custom landing pages according to their needs. There are over 100 templates are available in Leadpages from which you can choose and get started instantly. These templates are in the order of conversion rate means you'll see those templates which have the highest conversion rates.
Templates are customizable so there is no fixed way to see which template will be best to create an awesome landing page because after all those custom-made templates are going to be customized according to the needs of users. You can use a third party to create your own templates but for that, you have to pay for it in Leadpages.
It falls under the category of hosting which is available in bundles so you don't have to pay every time.
2. Leadboxes
Whenever you are about to leave a website sometimes you see pop-up boxes and these boxes are Leadboxes made by Leadpages. These boxes working according to a trigger which you can set on the basis of condition and conditions can be like when a visitor clicks on your website then this box appears in front of him.
Leadboxes can increase engagement and result if they are being used correctly for business. There is a drag-and-drop editor to create this type of Leadboxes. Leadboxes tracking is also available from which you can see the data and analyze it.
3. Leadlinks
These are links that you can include in your broadcast emails through any email service provider. You can put links into the templates. Links can be on your website, your product, and many more. You can also add other online courses in your emails with these links. All you have to do is send it to your customers and once they click on the clink, they will be registered.
After they don't need to fill in any more information. Leadlinks are actually useful for webinar registration and the same as that. You can put up offers for your subscribers inside these links.
4. Leaddigits
Leaddigits allow your audience to see your email list through texting on any kind of device. You have to create a text list for this after that your customers can just click on the landing page to see that text list.
You can also collect phone numbers of your customers through Leaddigits, why settle for only email address get their contact number too to engage with them. This feature is extremely useful because today's generation loves texting more than sending emails.
5. A/B Testing and Detailed Analytics
You can perform many A/B testing to find a better campaign for your website. After the testing, you'll get the results which you wanted to see them.
There is a dashboard available in Leadpages where you can see a detailed analysis of data from which you can make list and target your audiences to increase the profit and click-through rates. These analytics are compatible with Facebook Pixel, Google Analytics, and more.
6. Marketing and Website Integrations
There are many marketing automation and website integrations are available from which you can choose any of them and use it according to your needs.
You can connect with your favorite email marketing service, Webinar tool, CRM and payment gateway with these integrations. There are WordPress plugins are also available for these kinds of things and you can connect with Leadpages to hook up to your website.
According to the features, I think Leadpages has more to offer than Unbounce and there are a lot of reviews of customers available on the internet from which you can verify it.
Unbounce Benefits
You can build and publish as many pages as you like with Unbounce. With the help of the Unbounce landing page builder, you can build and perform A/B testing for an infinite number of pages.
You can publish your pages with too many domains because there is no restriction on that. To engage with mobile customers Unbounce is also available on mobile phones which is really awesome because that way mobile customers can also increase their online experience.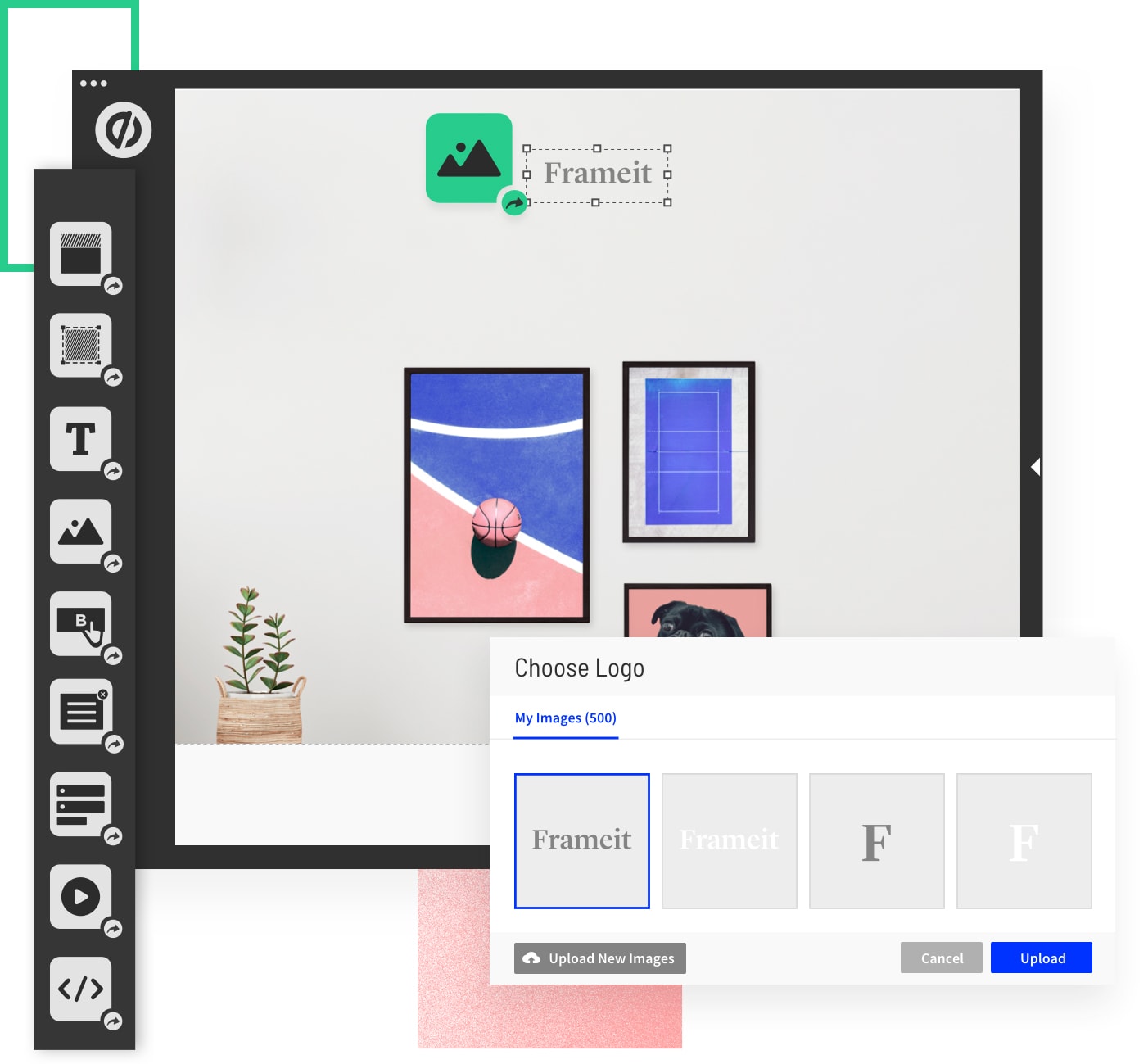 This feature completely changes the market because there are many users of mobile phones from that you can find your potential customers.
The number of templates and features is huge. Through them, you can create unlimited landing pages according to your needs.  there is a feature available on Unbounce from which you can manage multiple clients through a single account which is really cool.
The loading time to load your pages can be reduced 99.99% through Unbounce which means your landing pages will load instantly.
Leadpages Benefits
There are a lot of templates are available on LeadPages but the most important part is that you can create a design of your own without having difficulty. These ready-to-use templates are designed on the basis of user requirements. You can use templates according to your business size.
There are many customization options are available which gives you control over landing page design. You can customize them according to the mobile screen or large screen interface.
In Leadpages there is A/B split testing feature is available like Unbounce which gives you a better campaign. Leadpages has a very simple and easy-to-use interface available for some common users so that they won't have any kind of difficulty in using Leadpages.
The pages which you design through Leadpages are actually SEO friendly so that your pages will stay on top of the search engine results.
There are a lot of benefits to using Unbounce and Leadpages. You can decide which will give more benefits in creating landing pages but according to me, This landing page software has more benefits.
Unbounce Customer Support
Unbounce offers two kinds of customer services to the users. You can contact the support team through email and phone which is awesome because they reply instantly to their users and you can put up any query regarding your problem to them and they will certainly answer that query.
It also supports devices like windows, android, iPhone/iPad, Mac, and web-based. They also offer a 14-day free trial to their new users.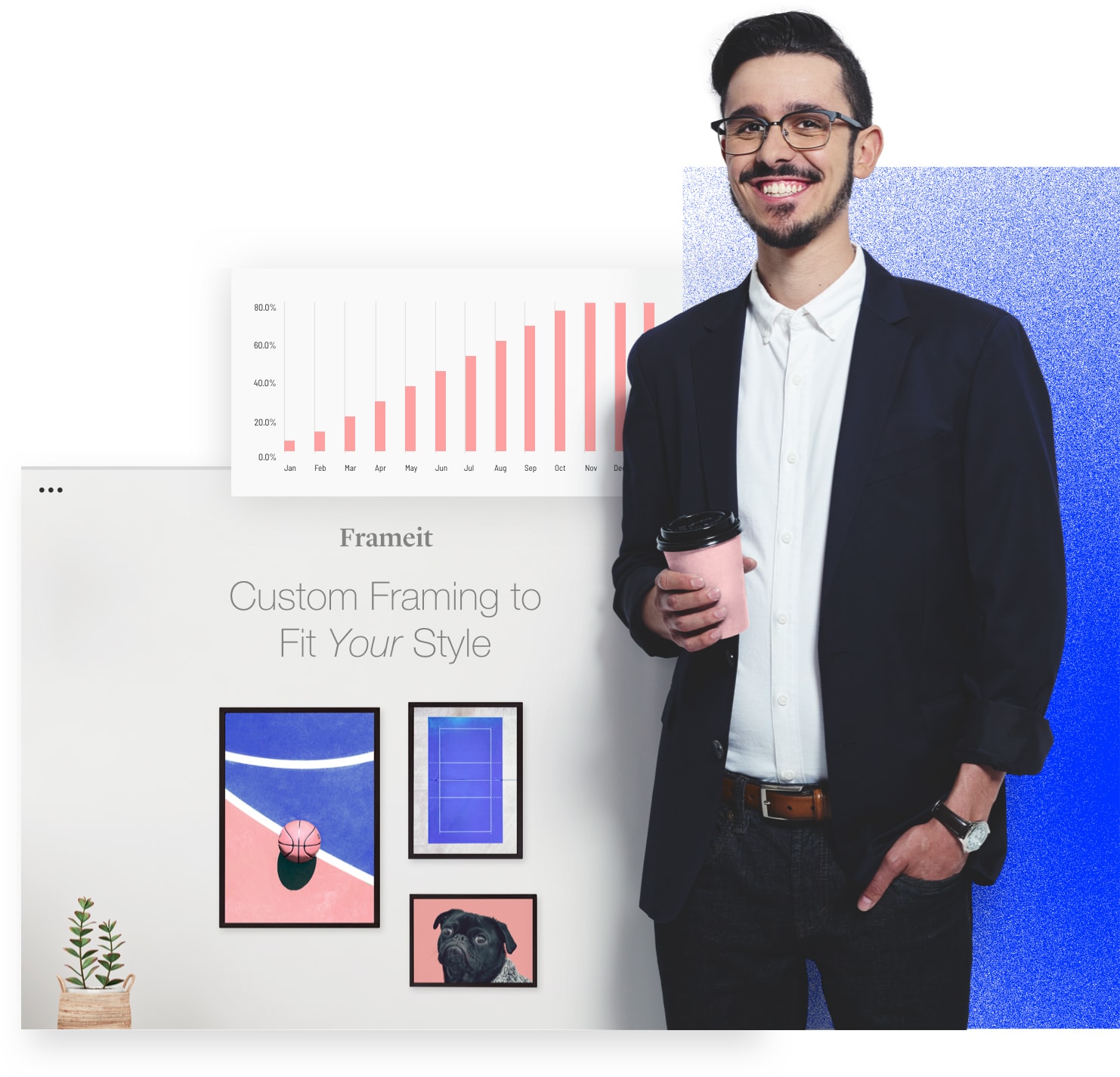 Leadpages Customer Support
Leadpages offers four kinds of customer services. You can the solution to your problem by contacting the support team through email, phone, live and sending them a ticket regarding your query which is cool. They also reply instantly and try to give a solution to your problem. It supports the same devices as Unbounce.
In my opinion, Leadpages offer the best customer service than Unbounce to users.
Unbounce Pricing Plans
Launch ( $80 per month or $72 per month annually)
75 Published Landing Pages

8 Published Pop ups and Sticky Bars

Unlimited Users

Unlimited Domains

Dynamic Text Replacement

SSL Encryption

Google Single Sign-on (SSO)

A/B Testing

Zapier Integration

WordPress Integration

Hubspot Integration

Infusionsoft Integration
Optimize ( $120 per month or $ 108 per month annually)
150 Published Landing Pages

16 Published Pop ups and Sticky Bars

5 Client Sub-accounts

All Essential Features

Marketo Integration

Salesforce Integration

Advanced Popup and Sticky Bar Targeting

Popup and Stucky Bar Scheduling
Scale ( $300 per month or $270 per month annually)
375+ Published Landing Pages

40+ Published Pop ups and Sticky Bars

15+ Client Sub-accounts

All Premium Feature

Full Feature Access

Two-Factor Authentication

Audit Logs

Customer Success Manager

Dedicated Launch Specialist

CTA Conf Ticket Included

Template Migration Service
LeadPages Pricing Plans
There are 3 plans are available to get premium access to LeadPages.
Standard Plan ( $25/month)
160+ templates with drag and drop feature

40+ tools for software platforms

WordPress Plugins

Custom Facebook tabs

Unlimited Leadboxes

Unlimited Traffic

Mobile Responsive Landing pages (unlimited)

Q & A coaching calls

Email Support

Facebook Community Access
Pro Plan ($48/month)
All Standard plan Features

Chat Pages

Partner companies discount

Affiliate Program Access

Leaddigits text to opt-in Codes

One-Click signup links

Split A/B testing
Advanced Plan ( $199/month)
All-Pro Plan Features

Five free Leadpages accounts

Extra lead digit text messaging campaigns

Quick Start Call

Free Virtual Workshops

Annual Conference Discounts

Advanced Integrations

Telephone Support
 These 3 plans are available with a 30-day money-back guarantee in Leadpages which makes it better than Unbounce and also the pricing is also lower than Unbounce. So I think Leadpages will fit into your budget.
FAQ related to the Comparison between Unbounce vs Leadpages
🤔What is the best landing page builder?
Unbounce & Instapage are currently among the most popular landing page builders available in the market, other popular page builders are Lander, TARS, Hubspot Landing pages & Leadpages.
👉What are Unbounce pages?
Unbounce is a drag-and-drop page builder where you can create and publish your own landing pages, with no coding knowledge needed.
✅How much does Unbounce cost?
Unbounce has a free trial available and starting price is $79 for a month.
✅Why choose Unbounce?
Unbounce is a powerful, easy-to-use platform that helps you build conversion-optimized landing pages. You can squeeze out even more conversions by deploying popups or sticky bars to your audience on Unbounce's smooth and intuitive interface.
✅What is Unbounce good for?
Unbounce boasts unlimited A/B testing on all its platforms and this was a key feature that drew us to their software. Otherwise known as split-testing, this allows you to create multiple versions of the same landing page and pit them against each other.
✅Who uses Unbounce?
418 companies reportedly use Unbounce in their tech stacks, including LinkedIn and Hootsuite.
✅How do I integrate a landing page into my website?
Take a look at this step-by-step checklist for how to create your landing page: Select an appealing, customizable template. Give it the title that you want people to see when they come across it on their social media feeds and search engine pages. Add in content tailored specifically for those who will be viewing the site with curiosity or intent interest - make sure that any images are striking enough so as not let them scroll past without reading what's written! CTAs until they're working seamlessly then fill out all of your Meta descriptions (including SEO titles) before publishing.
✅Why a landing page is important?
Landing pages are the perfect tool for driving traffic, improving your SEO and building your brand. Landing Pages can even form part of an effective PPC strategy to create conversions and build a customer base while you're at it.
✅What is Leadpages good for?
Leadpages is the most sought-after digital lead generation platform. Entrepreneurs and marketers can use Leadpages to easily publish web pages, confidently generate leads, and consistently transform clicks into customers from landing pages all the way up through Facebook ads.
✅When should I use Leadpages?
Leadpages is an easy, affordable way to create stunning landing pages that converts people into customers. It's a great tool for those who don't want to spend time coding or building with HTML!
✅Who uses Leadpages?
Mailchimp, Stripe, Salesforce Sales Cloud and Calendly are just a few of the many apps that integrate with Leadpages.
✅Do I need Leadpages and ConvertKit?
Yes. You want to create a new ConvertKit Form for EVERY Leadpage and Leadbox you make so that it will be easier on the person receiving your email, as well as yourself in case anything goes wrong.
✅How do you get leads from a landing page?
There are a lot of great ways to generate leads on your landing page, but you'll need to be careful. Keep the following tips in mind: Pay attention to design - it can make or break people's decisions before they even read what you have written! Be sure that colors contrast well with each other and images aren't too busy. Make good use of white space for easy understanding while reading text blocks as well as headlines and sub-headlines so people don't get bogged down from an overcrowded screen quickly because otherwise, they might click away without any interaction at all; this is especially true if there are lots of distractions around them (like social media).Work on your calls to action by using clear language.
✅What are unbounce landing pages?
Unbounce is a website that makes it easy to create landing pages. The best thing about this website is that it has unlimited sticky bars and pop-ups, but you have to pay for them depending on how many people see your page and the number of leads you generate.
✅What is unbounce tool?
The Unbounce Conversion Intelligence™ Platform lets you quickly see which pages are getting the most visitors and how they are taking action on them.
✅Is Unbounce a CMS?
TUnbounce and WordPress are tools for making websites. Unbounce is a website maker for marketers, but it does have some features that are not used very often by most people. You can create things with it, like websites. And you can also use WordPress to make websites. It's easier to do things with WordPress, but they both have features that users might be interested in using if they want to make their own website or something else on the internet without spending money on a site builder or developer.
✅What is the purpose of Unbounce?
You can use Unbounce to build and publish your own landing pages for your marketing without needing a developer. It's an easier and faster way to get more conversions from your traffic. Conversion Intelligence will help you with that.
✅Is Unbounce easy to use?
Unbounce is a tool that lets you build any website without the limits of most other tools. You can use it to make it easy for anyone to design websites. Unbounce will work on HubSpot too, meaning that if you're using forms or CTAs, you can track how people are using them on your site.
✅Is Unbounce any good?
Unbounce is a website that saves you time and money. It's hard to work without it once you're up and running with the platform. There are good templates for making landing pages, and it's easy to customize your site.
✅What is the difference between Leadpages and ConvertKit?
ConvertKit and Leadpages are different tools. ConvertKit is for email marketing, and Leadpages is for building landing pages. They don't have much in common.
✅What is the difference between Leadpages and ConvertKit?
ConvertKit and Leadpages are different tools. ConvertKit is for email marketing, and Leadpages is for building landing pages. They don't have much in common.
✅How many landing pages can I create with Leadpages?
There are other platforms who charges on the basis of number of landing pages you create but Leadpages does not limit the number of landing pages that you can create or charge you more based on how many people visit your site or how many leads you collect.
✅Is it easy to use Leadpages?
Leadpages are easy to set up. They provide a simple way to get people to take action on your site. You can do this without any code or plugins.
✅Should I get Leadpages?
Leadpages is a good way to grow your list of customers. It's a tool that helps you avoid coding and building pages with HTML. It can be used by companies with a lot of money for marketing, but it can also be used by small businesses..
✅Is Leadpages better than ClickFunnels?
Leadpages is better than ClickFunnels. It has a lot of features and it can do a lot. Compared to ClickFunnels, it has more functions and you can use more things with Leadpages.
✅What is Leadpages good for?
Leadpages is a platform that helps you get and stay in business. They make it easy for you to publish web pages and generate leads. You can create landing pages or Facebook ads, and they'll help you get customers.
Quick Links:
Conclusion: Unbounce vs Leadpages Comparison 2021
After comparing both landing page builders on different aspects I think LeadPages has more to offer than Unbounce at lower prices. But both of them have the potential to give the best tools to the user so they can easily create landing pages for their website.
There is also other software are available in the market from which you can choose to make landing pages but in comparison to that, they are not as good as these two.
So if you like the review then don't forget to share it with your friends and family and if you have any suggestions for us then let us know in the comment box.