In the dynamic world of email marketing, choosing the right tools can make all the difference in your campaign's success.
That's why, in 2023, we're diving deep into the Zerobounce vs Neverbounce showdown, providing you with an in-depth analysis to help you make the most informed decision for your email verification needs.
These two industry giants have been battling it out for supremacy.
And in this comprehensive comparison, we'll dissect their features, performance, and pricing, ensuring you're armed with the knowledge to make the ultimate choice.
Get ready for a detailed exploration of Zerobounce and Neverbounce, and discover which one will elevate your email marketing game to new heights!
Zerobounce vs Neverbounce 2023: The Ultimate Comparison ⚔️
What Is ZeroBounce?
ZeroBounce is a US-based, renowned email verification service that is also one of the fastest-growing companies in the email verification industry.
Their API integration can validate any email addresses to stop unwanted signups and have clean email lists.
Even they provide a well-managed API dashboard to look over the daily and monthly reports.
Their A.I. technology is beneficial to get the score of your email address that is identified as the catch-all.
But it is quite risky to send through A.I. scoring you get a proper idea of whether to send an email on each email address.
This technology allows you to determine how risky it is to send an email campaign to any given address. You can also see how likely it is to end up in the spam folder
What Is NeverBounce?
NeverBounce is a bulk email list cleaning service provider. They offer standard email verification accuracy of 92%.
Their pricing for 10K is $50, which is quite reasonable compared to QEV and ZeroBounce, who offer $60 and $65 respectively for 10K.
Their new Sync functionality is unique. This function automatically cleans your email list at Mailchimp and other similar services.
They are GDPR compliant and follow the rigorous data security standards of the EU privacy policy. NeverBounce offers a money-back guarantee if you are unsatisfied with their service.
ZeroBounce Pricing 🅰️
New ZeroBounce users have 100 free email reviews.
In the case of users after their registration, their e-mail validation services are essentially divided into lists:
For a price of $ 150, ZeroBounce offers 100,000 email reviews.
For a $ 250 plan, 250,000 email reviews are provided.
The $ 400 plan offers 500,000 email reviews.
The $ 770 plan offers 1,000,000 email validations.
Pay As You Go Rates
In addition, ZeroBounce provides several features, including detection of all domains, detection of email abuse and attachment to the email address of the gender.
It also includes detection of email toxicity, and detection of email detection of disposable e-mails. Bounce detection
It also provides an email validation API. ZeroBounce also offers an offer with 5,000 email reviews and $ 10.
You would also receive 25% more credits for free when you purchase pay as you go plan
Enterprise Plan
What do you get with business solutions?
SLA
99.99% Guaranteed Availability When you use our email validation platform, you do not have to worry about performance.
The service level agreement guarantees the availability of 99.99%. You can count on the availability and responsiveness of our e-mail auditor.
Customs agreements:
We believe that trust is paramount. That's what we're looking for in alliances and what we suggest.
Your corporate account contains a mutual confidentiality agreement that guarantees the confidentiality of our cooperation.
In addition, with our personalized service level agreement, you can be sure that a developer will always help you in good time.
NeverBounce Pricing 🅱️
NeverBounce offers both free and paid plans.
Their free plan includes the email verification of up to 100 addresses per day, while their paid plans offer more features and unlimited verifications.
You can see all of their pricing plans and features on their website.
Pay As You Go Rates

 
| Emails | Price per email |
| --- | --- |
| up to 10,000 | $0.008 |
| up to 100,000 | $0.005 |
| up to 250,000 | $0.004 |
| up to 1,000,000 | $0.003 |
Enterprise Packages

 
| | |
| --- | --- |
| over 1,000,000 | Contact Us |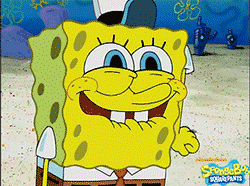 Pros and Cons: ZeroBounce vs NeverBounce
Zerobounce
| | |
| --- | --- |
| Pros | Cons |
| Comprehensive data append capabilities | Slower verification speed compared to Neverbounce |
| Good accuracy rates | Limited integrations with marketing platforms |
| Robust spam trap detection | Pricing can be more expensive for high volumes |
| Multiple integrations and API support | |
| Affordable pricing options | |
| Email scoring for lead quality assessment | |
Neverbounce
| | |
| --- | --- |
| Pros | Cons |
| Lightning-fast email verification | Limited data append features |
| Easy-to-use interface | Doesn't offer data enrichment services |
| Real-time verification | Lacks phone number and location verification |
| GDPR compliant | |
| Affordable pay-as-you-go plans | |
| High deliverability rates | |
FAQs: Zerobounce vs Neverbounce
1️⃣ What makes ZeroBounce different from its competitors?
Several aspects make ZeroBounce stand out. Our guaranteed 99% accuracy, military-grade secure system, and 24/7 customer support are just three of them. What's more, ZeroBounce has evolved into more than an email validation platform. With the addition of our Deliverability Toolkit, you can now verify and enhance your email list, and access all the tools you need to boost your inbox placement.
2️⃣ Do my ZeroBounce credits ever expire?
Never. All the credits you purchase or receive for free as part of a promotional campaign will always be available in your account. You can use them anytime you want.
3️⃣ Does NeverBounce store or share my data?
Your data is always yours and will never be shared. We will archive your data in your dashboard for your convenience, however you may delete your data permanently at any time. We go to great lengths to secure all user data and utilize enterprise security standards.
4️⃣ What is turn-around time of NeverBounce?
Depending on the types of emails in your list, we process 10,000 emails in between 2 and 10 minutes. An average 100,000 email job is completed in 45 minutes.
Conclusion: Zerobounce vs Neverbounce 2023 🏁
In conclusion, the battle between Zerobounce vs Neverbounce has showcased two remarkable email verification solutions, each with its own strengths and unique offerings.
As we wrap up our ultimate comparison in 2023, it's clear that the choice between these two platforms ultimately depends on your specific needs and preferences.
Whether you prioritize accuracy, speed, pricing, or a combination of these factors, both Zerobounce and Neverbounce have proven their worth in the email verification arena.
So, take the insights gained from our analysis, align them with your objectives, and select the tool that aligns perfectly with your email marketing goals.
With the right choice in hand, you'll be well-equipped to maintain a clean, effective email list and drive your email campaigns to unparalleled success.