Welcome to our comprehensive Gamalogic Review for 2023, where we delve deep into the world of email validation software.
In an era where data accuracy is paramount, ensuring your email list is clean and free of invalid addresses is essential for successful email marketing campaigns.
Gamalogic has been making waves in this niche, promising to simplify the email validation process. But, does it live up to the hype?
Join us as we dissect Gamalogic's features, performance, and user experience to determine if it's the ultimate solution for your email validation needs.
What is Gamalogic? All You Need To Know Before Starting Out 🔰
Experience the future of email validation with Gamalogic. Our advanced service addresses two critical aspects: Catch-All and Real-Time Email Validation.
Say goodbye to ambiguous catch-all addresses, ensuring your messages reach genuine recipients. Seamlessly integrate real-time validation into your processes for immediate data accuracy.
Elevate your email campaigns, enhance your brand reputation, and engage a responsive audience with GamaLogic's innovative solutions.
What Does It Have To Offer? Honest Gamalogic Review
Gamalogic's Email Validation service introduces a revolutionary approach to ensure the accuracy and effectiveness of your email communication.
With a focus on two key aspects—Catch-All Email Validation and Real-Time Email Validation—our advanced technology empowers businesses to maintain a pristine email database and enhance their outreach strategies.
i) Google Sheet Integration: Enhancing Efficiency
Gamalogic seamlessly integrates with popular Email Service Providers (ESPs) like Google, ushering in a new era of email marketing.
By incorporating Gamalogic into applications such as Google Sheets, users can harness the program's capabilities directly within the familiar Google ecosystem.
Tasks like address verification, email identification, and lead generation are effortlessly performed within Google Sheets, reducing the need to navigate the Gamalogic platform separately.
ii) File Upload Validation: Empowering Email Marketing Strategies
Elevate your email marketing endeavors with Gamalogic's user-friendly platform.
Experience the power of bulk email management and record importation from Excel or CSV files, revolutionizing your email marketing strategy.
The system seamlessly processes these records, generating instantaneous results in a refined mailing list format.
Witness the reduction of bounce rates as you unveil a pristine email list, ready to fuel your impactful email marketing campaigns.
iii) Email Finder: A Trailblazing Lead Generation Tool
Gamalogic introduces the Email Finder, a groundbreaking industry tool that redefines email address acquisition.
This innovation operates in real-time, swiftly matching full names with domains to unearth hidden email addresses.
Integrating seamlessly with Google Workspace, this add-on emerges as the quintessential lead generation companion, delivering outcomes with a single click. 
iv) Email Validation API Tools: Unleashing Developer Potential
The Email Validation API tools cater to singular and bulk email verification needs, offering swift response times that redefine efficiency.
Developers can explore well-documented APIs through the intuitive dashboard, opening avenues for seamless integration with their software.
The real-time API services are a testament to Gamalogic's commitment to enhancing the developer experience.
With unlimited API usage, the bulk email verification API sets a new industry benchmark, processing 100,000 email addresses within 60 minutes.
v) API Integration: Crafting Custom Solutions
Gamalogic's email verification API presents a straightforward RESTful API tool, enabling the creation of bespoke integrations to augment software functionality.
Whether bolstering customer engagement or enhancing operational efficiency, this API can seamlessly infuse email verification into various software components.
Gamalogic's commitment to customization empowers users to craft tailored solutions that align with their unique needs.
Pricing of Gamalogic 💰
How To Buy Guide – Gamalogic Review 🔎
Step – 1: Go to the official website of Gamalogic, and click on 'PRICING.'
Step – 2: Choose the credit amount you want and click 'BUY NOW.'
Step – 3: Click on 'Need an account.'
Step – 4: Fill in the details asked for, check the box, and click on SIGN UP'. You can also choose to sign up from Google.
Step – 5: Click on 'Buy Credits'.
Step – 6: Choose the credit amount you need and then the payment method of your choice.
Complete the payment and that is it. You are good to go.
Why Do I Recommend Using Gamalogic?
1) Restful API Supported
One of the standout features that set Gamalogic apart is its Restful API support.
With a simple yet powerful JSON API at its core, Gamalogic offers instant email address validation that aligns seamlessly with developer needs.
The system's REST-based structure underscores its commitment to facilitating developer workflow, making integration swift and intuitive.
Gamalogic's dedication to assisting developers showcases its commitment to creating a user-friendly ecosystem.
2) Plug and Play Integration
Gamalogic's plug-and-play integration capability is a game-changer for businesses of all sizes.
The platform effortlessly integrates with various systems in real-time or through batch processes, simplifying coordination.
For seamless and consistent integration, Gamalogic provides a range of API wrappers.
This emphasis on ease of integration solidifies Gamalogic's position as a user-centric solution that fosters efficiency without compromising functionality.
3) Maximizing Efficiency
Gamalogic's email address validation tool serves as a catalyst for efficiency in email marketing campaigns. By ensuring the accuracy of contact lists, this tool optimizes the entire email marketing process.
Your campaigns are poised to reach their maximum potential as you connect with a precise and engaged audience. Gamalogic's dedication to efficiency resonates with its role in streamlining business operations.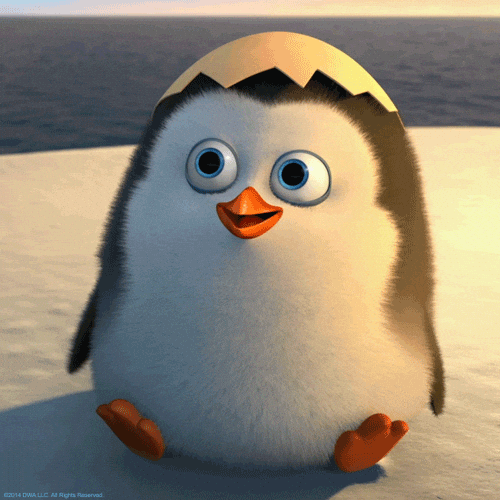 4) Catch-All Email Verification
At the heart of Gamalogic's prowess lies a unique algorithm that unlocks catch-all email address verification.
Whether GSuite, Google Mail, Gmail, Outlook, Office 365, or O365, Gamalogic's algorithm identifies precise email addresses.
This precision enhances data accuracy, pivotal in building a foundation for successful communication strategies.
5) Increase ROI
In the dynamic business realm, Gamalogic's email validation tool transcends mere accuracy.
By connecting businesses with their genuine audience, the platform doesn't just validate email addresses; it validates relationships.
The result is an enhanced conversion rate, translating to a substantial Return on Investment (ROI) increase. Gamalogic's role in enhancing customer connection aligns seamlessly with its commitment to success.
6) Protect Your Email Reputation
The significance of the sender's reputation cannot be overstated in the digital age. Gamalogic safeguards this reputation by ensuring accurate email collection and distribution.
This pivotal role in protecting the sender's reputation highlights Gamalogic's dedication to facilitating trustworthy and reliable communication channels.
Pros and Cons: Gamalogic Review 🎭
| | |
| --- | --- |
| Pros | Cons |
| Smooth developer integration for streamlined processes. | Developers might need familiarity efforts. |
| Easy real-time or batch coordination. | |
| Enhance marketing efficiency for impactful outreach. | |
| Precise addresses across various platforms are ensured. | |
| Increase conversions through genuine audience connection. | |
| Ensure trustworthy communication channels for reputation. | |
Conclusion: Gamalogic Review 2023 – Should you go for it? 🏁
In conclusion, our Gamalogic Review for 2023 has shed light on the capabilities and limitations of this email validation software.
With its user-friendly interface, robust validation algorithms, and reliable performance, Gamalogic has undoubtedly made email validation easier for businesses of all sizes.
However, it's essential to weigh the cost against the benefits and consider your specific needs before making a decision.
Gamalogic Review 2023 has provided you with the insights needed to make an informed choice in the ever-evolving landscape of email marketing.
So, whether you're a small business looking to clean up your subscriber list or a marketing professional seeking a dependable validation tool, Gamalogic may be the solution you've been searching for.