GetResponse is a popular email marketing platform that offers a wide range of features, including email marketing, landing pages, webinars, and automation.
It is used by businesses of all sizes to reach their target audiences and grow their businesses.
In this GetResponse review, we will take a closer look at the platform's features, pricing, and pros and cons. We will also help you decide if GetResponse is the right email marketing platform for your business.
The basic features of GetResponse are not different from other email providers. But its USP lies in its advanced features.
There are number of features to talk about, but I would like to discuss the features which are important and the features which make GetResponse outstanding.
Basic Features: GetResponse Review 2023 😍
Let's take a glance at the basic features.
Broadcast Messages
Web form creator
High Email deliverability rates
Multiple campaign messages
Follow up Autoresponders
Statistics – Click through and open rates
Autoresponder Service
Webinars support
Mobile optimized
RSS to Email
Import contacts
Email Statistics (Clicks & open)
Easy to customize Email newsletter with pre-defined templates
Analytic integration
Great support
Schedule Emails
Now let me take you through the features that sets apart GetResponse from others.
Email Analytics
As an internet marketer it is very important to keep a track of every marketing campaign. With its feature email Analytics, GetResponse empowers you to track, analyze and measure conversion rate.
With Email Analytics you can calculate bounce rates, open rates, unsubscribe rates and click through rates.
You can even set goals for your campaign and measure a huge set of other metrics.
With this feature you get the idea which feature works for your blog and help you in setting or changing strategies. So decision making becomes smart and easy as you can measure follow ups and calculate conversion rates.
Autoresponders 2.0 
This is so far the best feature of GetResponse. With this updated feature, relevant messages can be created timely. Messages are created according to subscriber's need and expectations and are send automatically.
As a result open and click rates are higher. With time based auto-responders I can create unlimited responses customized to the desires and requirements of audience.
With this new age feature, you can accentuate design messages from relevant subscribers with personalized one to one. So basically this feature gets you a never before high conversion rate.
Inbox previews
With this feature you can see your emails across various browsers and desktops. Not all computers have features alike so with inbox preview you have the advantage to see beforehand how your emails will look to various users.
So you can actually test your mails.
Email creator
Now, this is something I love personally because it makes your email look pretty and beautiful. With the basic blocks available you can drag and drop them into your texts to differentiate your content.
You can also crop, resize and scale the images inside the editor.
If you are weary of creating your own templates then GetResponse brings in pool of templates in various colors and shapes, you just need to add the contents.  You have to use Email creator frequently to get the hang of it.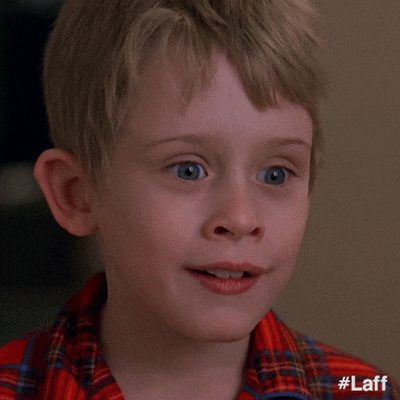 New Responsive Email design 🥇
This makes it easier to create responsive emails. As mobile and tablets are often used now for reading emails you have to ensure that your mails are legible in mobiles and tablets as well.
The statistics show that 88% people open and read mails on phones. So you have to be extra cautious of email outlooks on phone.
Landing page creator and social sharing
You can create beautiful landing pages and even customize them by dragging and dropping interface. Connecting email campaign to landing pages is also easy.
You can also check visitors and subscribers by landing pages analysis.
The social sharing  is an unique feature of GetResponse. You can enable the option of sharing your contents in different social networking sites through this feature.
Not only that you can even keep a track of  number of forwards for your article.
RSS to Email

This is a very useful feature I must say. It automatically sends an email to subscribers with the blog post, as soon as it is published.
Your Autoresponse will run parallel alongside this feature so no worries. What more? You can even customize your RSS mails for your subscribers.
Great Mobile apps
My phone is my constant companion for the entire day. GetResponse has swift features for android and smartphones.
You can manage emails, blogs and campaigns via phone with the swift mobile app features of GetResponse.
Customer Support
Any brand is incomplete without proper customer service. GetResponse customer support has bettered over the years. It provides 24 ×365 customer service in five different ways.
Toll free number
Live chat
Video training
Forum
Email
My stint with customer service on technical issues are pleasant and effective so I can confidently recommend you about GetResponse's high quality customer support.
Pros and Cons of GetResponse
| | |
| --- | --- |
| Pros | Cons |
| Google Analytics integration. | No refunds, even on annual plans. |
| Free, full-featured 30-day trial. | Sign-up glitches. |
| Third-party contact import integration. | Must pay extra for dedicated IP address |
| Easy-to-use tracking tool. | No phone support on weekends |
| Option to freeze accounts. | Form designer is good, but difficult to add an image |
| No message limits. | Newsletter design – Hard to drop image blocks in place |
| Provides all basic features and many advanced features at competitive price | |
| Its easy to use and beginner friendly. | |
| GetResponse is a really good CRM. | |
Pricing Plan: GetResponse Review 2023 💰
Though the pricing details can change subject to company's terms and conditions, I can give you a tentative figure on the pricing.
Email: The basic email plan gives you unlimited email marketing, auto-responders and a landing page that can accommodate up to 1,000 visitors/month.

Up to 1,000 subscribers – $15/month
Up to 2,500 subscribers – $25/month
Up to 5,000 subscribers – $45/month
Up to 10,000 subscribers – $65/month
Up to 25,000 subscribers – $145/month
Up to 50,000 subscribers – $250/month
Up to 100,000 subscribers – $450/month

Pro

Pro removes the limitations on the landing page and allows you to make as many of them as you want. You'll also have access to webinars (up to 100 attendees). A Pro account can accommodate up to three users.

Up to 5,000 subscribers – $49/month
Up to 10,000 subscribers – $75/month
Up to 25,000 subscribers – $165/month
Up to 50,000 subscribers – $280/month
Up to 100,000 subscribers – $490/month

Max

The Max plan ups the number of users to five and the maximum webinar attendees to 500. You'll also get a custom domain and an account manager.

Up to 10,000 subscribers – $165/month
Up to 25,000 subscribers – $255/month
Up to 50,000 subscribers – $370/month
Up to 100,000 subscribers – $580/month
You can avail discount for the annual scheme plan.
It is not possible for any service provider to not have any dry side. I shall even point out those.
If only RSS to mails feature can show the full length post instead of just the summary
The deliverability rate of GetResponse is below the 99.9% mark.
GetResponse Testimonials & Customer Reviews
Positive Reviews
GetResponse is very easy to use and has an excellent 'Autoresponders 2.0' feature which gives you a calendar view of your automated email sequences that you can easily visualize and use to build full email follow up campaigns.
The interface is very modern and easy to use. They also have a landing page builder service that lets you create landing and lead pages for your campaigns.
Email deliverability is very good, skipping the spam box. But the best part is that GetResponse is much more affordable versus the other big e-mail marketing services out there like AWeber.
– Chad W., G2 Crowd 12/9/2014
When it comes to sales results, timing is critical and the features in GetResponse allow me to make sure my prospects get the emails when they are in the a buying mood.
Of course all the cool features in the world mean nothing without deliverability so I ran tests and am happy to report that GetResponse has excellent deliverability.
– B. Halbert, GetApp.com 6/18/2014
Mixed Review
I switched from iContact and I love the clean layout of the site. Drag and drop features are great and I also really like the live chat feature; support staff were helpful and quick.
However, there is no way to create separate email lists per campaign, and there are some layout and design issues.
– Marketing Manager, Trust Radius 4/16/2014
Negative Reviews
GetResponse falls short with respect to customization. I like getting my hands dirty with the HTML and form options, but I haven't been able to see this through the app.
You can upload templates in HTML, but the process is kind of annoying. Also, the UI is not intuitive and too busy.
– Administrator, G2 Crowd 3/12/2014
I was using constant contact as our email marketing solution for years but it was becoming too expensive. I tried out GetResponse and what I didn't like was the lack of customizable options compared to constant contact.
If you need to really change the look of your email, then I do not think this is the best option. What I did like about GetResponse was that had inbox preview.
You can see what the email will look like using different emails like gmail, yahoo, outlook, etc. Price is good if you have a very high volume. For us we went back to constant contact.
– Kevin K., Site Jabber 10/22/2013
FAQs: GetResponse Review
⚡️ Can I upgrade or downgrade my subscription?
Of course, you'll be able to upgrade or downgrade your GetResponse account whenever you want directly in your GetResponse account.
👉 Which package should I choose?
We recommend reading each plan short description above as well as detailed feature comparison to check which plan(s) include what you need.
👀 Who is the Ecommerce Marketing plan for?
It is for anyone who has an online store and wants to scale their business through effective use of conversion-optimized integrations.
Conclusion GetResponse Review 2023: Should You Really Buy It❓
Overall, GetResponse is a powerful and versatile email marketing platform that offers a wide range of features at a competitive price. It is a good option for businesses of all sizes, from startups to established enterprises.
However, GetResponse is not without its drawbacks. The platform can be complex to learn and use, and its deliverability rates could be better.
If you are looking for an easy-to-use email marketing platform with high deliverability rates, GetResponse may not be the best choice for you.
However, if you are looking for a powerful and versatile platform with a wide range of features, GetResponse is a good option to consider.