Welcome to our comprehensive Atomic Email Studio review for 2023.
In the ever-evolving landscape of digital marketing, email remains a powerful tool for reaching your audience effectively.
Atomic Email Studio has long been a trusted companion for marketers, providing a suite of powerful features designed to streamline email marketing campaigns.
In this review, we'll dive deep into the latest version of Atomic Email Studio, uncovering its top features, strengths, and any areas where it might fall short.
Whether you're a seasoned email marketer or just starting out, read on to discover how this tool can help you maximize your email marketing efforts.
Atomic Email Studio Review 2023 How To Use It?
Would you like to know how to launch an email campaign using this solution? Read on!
Create Email Newsletter From Scratch 🌟
Mailing list collection is the first thing you need to do to get started.
There is a wide range of places to get them: websites, forums, databases, your mailing box, PC, etc.
The critical thing here is to find contacts whose owners will be potentially interested in an offer.
To target your parsing on resources, use email extracting tools of Atomic Email Studio set
Atomic Email Address Hunter
Atomic Email Hunter email parser is the first program you need to collect the mailing list.
It's the best email grabber for everyone who doesn't like limits in the number of parsed addresses.
The tool will search for contacts on:
target websites,
social networks (Facebook and Twitter),
and even in your mailbox.
The Atomic Email Hunter menu with tools for email addresses parsing on the web by keywords, on socials, by company domains, and location.
To search for emails, you have a list of criteria to set:
Search by URL(s): Just enter the address of the website you want to crawl contacts from, and Atomic Email Hunter will scan and get them even if they hide in the code.
Search by domain: If you want to find emails from the employees of some company, see the Company Email Finder in the program menu and enter a company domain.
Keyword search: Specify one or a list of keywords to target the email addresses search on the web. For example, you want to find emails of people interested in the new tool for drawing online.
All that you need is to write "illustrator", "designer," and synonyms to start the search.
Keyword + URL search: It's beneficial when there is a forum or a website that contains many addresses, but you want only some of them. Atomic Email Hunter will crawl your resource for the relevant emails guided by the keywords you set.
This way, you can build the most relevant mailing list, export it, and get down to work.
Atomic Email Logger
Don't stop at collecting contacts from the Internet. You can find the emails on your PC and add them to the received mailing list.
Atomic Email Logger email address collector will scan not only your computer but also connected devices to extract emails from files.
ZeroBounce is another reliable email validator which you give a try. Check our ZeroBounce Review to get detailed insights into ZeroBounce now.
The tool will check any file types and even browser caches and instant messengers. Rest assured, the program will overlook nothing and collect each email from:
Temporary browser files
Local networks
Windows / Outlook address books
PC hard drives
CD-ROM, DVD-ROM
Skype, Viber
You will be able to manage the extracted data in several ways:
Filtering duplicate and questionable emails
Removal by specified criteria
Adding and changing contacts
This way, you will not only collect all the contacts from your PC, but also get a perfectly organized mailing list.
Extracting email addresses from personal computer files with Atomic Email Logger
Atomic Whois Explorer
Want to know the contacts of domain owners? This is not a problem with Atomic Whois Explorer!
Collect emails from the Whois database in a couple of clicks using this domain extractor. In addition to emails, the program will find the following information in the database.
Domain owner name
Location
Phone number
Domain registration and expiration date, etc.
Searching for target emails withing Whois database with the help of Atomic Whois Explorer
Atomic Mail Verifier 🥇
All the collected data should be checked whether the contacts exist. Since the mailing list quality is a key to email campaign deliverability and success, it's better to have a reliable verifier.
The one like Atomic Mail Verifier allows you to validate email addresses in endless mode.
Just download the email database and delete from the list addresses that have:
Syntax mistakes. The program will mark emails that don't comply with standard spelling rules like "kavin#yahoo.com" or "ann!@$aol,com".
Non-existent domain.
Failed SMTP connection with the mail server.
The list of email addresses with verified statuses (Invalid, valid and uncertain) is in Atomic Mail Verifier. There are 121 email addresses that were checked during 1 minute only.
You can export verification results in any convenient file format or copy it to the clipboard.
Atomic List Manager
The preparation of the email campaign is not confined to email verification. If you want high conversions ― manage and segment your list.
With Atomic List Manager you can process one or several active email lists and can work with email lists of any size while serving a wide variety of functions.
The process of sorting email addresses in Atomic List Manager by domains options. Here are also lists of already sorted contacts with phone numbers and emails.
Email list management options:
Sorting email lists according to various criteria instantly, even if the list has millions of entries.
Merging lists o a new one with unique addresses only.
Removing duplicated emails.
Extracting only addresses from a list containing additional information.
Splitting long lists into several smaller by number, file size, country, etc.
Adding names to a mailing list for better personalization.
Extracting only those emails found on all lists, allowing you to select only users found on several mailing lists.
Deleting suspicious e-mails.
Generate a list of possible email addresses from a template when you have a list of domains and a list of names.
Fixing typos in email addresses according to popular domain names. For example, the program will automatically change kate@gmail into [email protected].
Splitting email lists into many smaller lists using a range of criteria. It's useful when you want to select only certain emails for targeted mailings.
That's all. Time to send emails!
Atomic Mail Sender
An email campaign is nothing without a reliable tool that will secure, automate the creation, and mass email-sending with a complete set of necessary functions.
Using Atomic Mail Sender you can plan, create, send email messages, and monitor bulk emailing results.
The major advantage of this tool is the unlimited size of recipients list, data storage on your PC, and choosing any SMTP you want.
The easy-to-use interface is clear even for a total newbie, so everyone can start sending emails right after program installation.
The email newsletter crafted with the help of a free email template from Atomic Email Sender.
As you see there is an editor option down (HTML, text, visual) and preview so you can see how it performs on the desktop.
There are 5 easy steps to send mass email campaign with Atomic Email Sender:
Add recipients or import mailing list to the program in any convenient format (Outlook Address Book, database DBF, *.csv, *.txt, *.xls, *.xlsx, *.doc, *.docx, *.mdb, *.accdb file, clipboard).
Choose an email template or write a letter using a visual or HTML editor.
Personalize it using variables.
Check it for spam words and broken links.
Press the "Send" button and analyze results.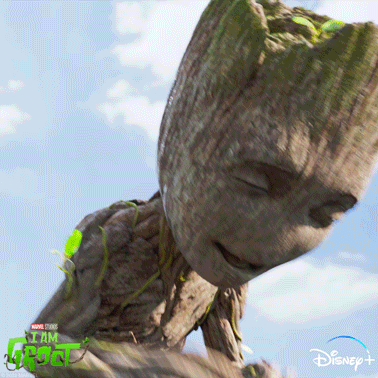 Other Features of Atomic Email Studio 💥
Socks 4, Socks 4A, and Socks 5 proxy servers.
Confidential data exchange with SSL/TLS authentication support.
Twitter, Facebook, and Google+ widgets. Just choose the widgets, add the links, and convert email subscribers into social followers.
"Unsubscribe link". Clicking that link email subscriber address will be removed from the mailing list. You can do it automatically by email or by a web page.
Text spin to pass spam filters by implementing synonyms as messages of equal size are usually blocked.
Spam check with the help of Spam Assassin. It tests and describes the mistakes present in the letter, advising on how to fix it.
Link checker to find out whether it is correct, whether the website is valid.
Detailed reports with the email delivery statuses.
All these features are in one program ― Atomic Email Studio. Download and test all these tools for free seven days!
Pricing Plans
Pros & Cons ⚡️
| | |
| --- | --- |
| Pros | Cons |
| All functionality for email marketing start | Outdated interface |
| Unlimited usage | Lack of built-in SMTP |
| Data security | |
| 24/7 technical support | |
FAQs
🔥 Can I get an Atomic product newer version for free if I ordered it less then 1 year ago?
YES. In case if your order was made less then 1 year ago, you are entitled to one-year free upgrade to newer versions of ordered products. Upgrade can be done from Download (s) menu on our websites or from the Members' Area, after downloading an up-to-date trial should be registered with your old registration key.
😍 Can I pause my search and turn off my PC?
Yes, you can pause the search. Also, the search will continue if the computer goes into sleep mode.
👉 What modules are included into Studio?
Atomic Mail Sender for sending email newsletters. Atomic List Manager for editing mailing lists. Atomic Subscription Manager for handling subscriptions automatically. Atomic Mail Verifier for verifying e-mail addresses. Atomic Email Hunter for collecting contacts from the Internet. Atomic Email Logger for gathering contacts from local files. Atomic Newsgroup Explorer for extracting contacts from newsgroups. Atomic WHOIS Explorer for collecting contacts from global WHOIS database. Atomic Web Spider for collecting contacts from visited websites.
Conclusion: Atomic Email Studio Review 2023 ✨
In conclusion, Atomic Email Studio 2023 continues to be a robust solution for email marketing professionals and businesses of all sizes.
Its top features, such as bulk email marketing, digital marketing, campaign creations, have the potential to revolutionize your email campaigns, increasing engagement and conversion rates.
However, it's essential to keep in mind that no tool is perfect, and Atomic Email Studio may not be the ideal fit for everyone.
As with any software, it's crucial to evaluate your specific needs and goals before making a decision.
With its extensive feature set, Atomic Email Studio 2023 remains a formidable contender in the world of email marketing, deserving of serious consideration for your marketing toolkit.