Welcome to our comprehensive DirectIQ Review for 2023, where we delve into the world of email marketing solutions to uncover the best practices and buying tips for success.
In today's digital landscape, email marketing is a cornerstone of business communication.
DirectIQ has emerged as a prominent player in this field, offering tools and features designed to elevate your email marketing campaigns.
However, before you take the plunge, it's crucial to assess whether DirectIQ is the right fit for your needs.
Join us as we examine DirectIQ's features, performance, and user insights to help you make an informed decision and implement best practices in your email marketing endeavors.
What Can DirectIQ Do For You? 🔥
1. Email Marketing Automation:
Email marketing automation software is meant to save you time and effort by automating the sending of bulk emails.
You can create tailored messages for each contact on your list using marketing automation software, set up automatic emails, monitor campaign outcomes in real time.
You can also do A/B split testing to enhance performance and expand your company.
With an efficient email marketing automation platform, you can scale campaigns and boost your marketing efforts.
The most effective email automation tools provide the deployment of segmented campaigns that target particular audiences with highly relevant communications.
Some email automation platforms include comprehensive statistics for performance monitoring.
To confidently launch ambitious initiatives, you need an email marketing platform that allows you to quickly develop campaigns from scratch or employ a variety of pre-designed templates.
DirectIQ's intuitive UI and comprehensive feature set empower marketing teams to take their campaigns to the next level.
DirectIQ enables the creation of aesthetically pleasing email newsletters, automated drip campaigns, and targeted email blasts.
You may also use robust capabilities to segment your lists and customize your email content.
In addition, their real-time monitoring tools reveal what's working and what's not, allowing you to adjust campaigns on the go.
DirectIQ is the solution if you require an all-inclusive automation platform for email marketing to propel your campaigns to new heights.
Their drag-and-drop email builder allows marketing teams to construct their fantasy campaigns from scratch.
DirectIQ supports marketing teams and is suitable for bootstrapped entrepreneurs and sole proprietors.
Email automation has never been more straightforward for small company owners.
DirectIQ makes running automated email campaigns as easy as selecting a pre-built template or using the drag-and-drop email builder to create a bespoke campaign.
Once you have incorporated new data into your campaign, their user-friendly interface makes it easy to add triggers and rules.
2. Email Marketing Templates:
While several responsive email marketing templates are available online, few are bundled with an all-inclusive email marketing automation platform.
Campaigns can be created and launched rapidly with everything in a single location.
Before we discuss DirectIQ's goldmine of responsive email templates, let's examine why responsive templates are so important.
Responsive email marketing templates are more vital than ever as more and more people access their email on mobile devices.
A responsive design adapts the layout of an email to the screen size of the device on which it is read.
This guarantees that your email subscribers may access and interact with your email content regardless of location.
As an email marketing automation platform, DirectIQ has everything you could need to launch your next email campaign immediately.
DirectIQ addresses the demands of all marketers with a drag-and-drop email builder and free responsive designs. You can rapidly create beautiful campaigns on every screen with everything in one location.
DirectIQ offers a variety of email marketing materials and templates. I wish to equip you with all you need to succeed upon joining their email marketing automation platform.
Access to various responsive templates helps jumpstart the creative process and move things in the correct direction to launch an email marketing campaign.
DirectIQ provides a vast selection of responsive templates to help you launch your emails swiftly and effortlessly.
Their range of email blast templates ensures that your emails look amazing on every device and provide your consumers with the most incredible experience possible.
3. WordPress Email Marketing Integration:
While there are several email marketing plugins for WordPress, only a select handful can interact easily with a platform built to expedite and simplify your campaigns.
Here, DirectIQ comes into play. But first, let's take a step back and analyze the significance of WordPress email marketing integration.
Email marketing integrations for WordPress may be vital in gathering leads and increasing your mailing list.
The top WordPress email marketing connectors will help you to construct highly configurable and simple-to-implement sign-up forms.
You can ensure that your documents are consistent with your brand identity and complement your website's style.
Moreover, WordPress email marketing integrations may automate several vital operations necessary for every effective email marketing campaign.
For instance, an integration may automatically add new subscribers to your list and send them a welcome email. Sometimes, you segment your list and send targeted emails to specific groups.
With the proper WordPress email marketing integration, you can capitalize on the enormous potential of organic website traffic.
You are gaining a tremendous opportunity if you collect leads from your website. This is why marketers value plugins and integrations that simplify the creation of effective email capture forms.
To expand your email list and maximize the organic traffic potential of your website, you need the proper WordPress email marketing integration.
DirectIQ is the optimal answer for those needing the most effective WordPress email marketing integration.
Their technology simplifies the creation of attractive sign-up forms and automates welcome mailings and list segmentation operations.
You can confidently expand your email marketing campaigns with a robust WordPress email marketing integration.
After installation, you may embed sign-up forms into your WordPress website's posts and pages.
The highlight? You are not required to write any lines of code. They do all the hard lifting on your behalf. There are several templates from which to pick.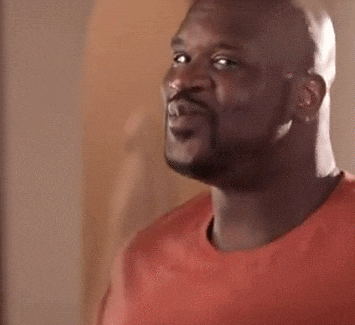 4. Email Marketing API:
With the correct Email Marketing API, you can extend the capabilities of your preferred email marketing platform and unlock its full potential.
Regardless of the scale of your campaigns or the complexity of your data segmentation, a solid API will provide you with the freedom.
It also provides flexibility to manage contacts programmatically and access a treasure mine of important campaign data.
While email marketing systems often have a comprehensive set of helpful tools and functions, they occasionally need more customization and integration options.
An API allows you to link your email platform to other tools in your tech stack, automating operations and accessing otherwise isolated data.
You can programmatically add and delete contacts from your list and edit their contact information if the API is functional.
This may save a substantial amount of time when working with big datasets, allowing your team to concentrate on other areas of the campaign.
An API may also allow you to access unavailable campaign reporting information via the email marketing platform's user interface.
In terms of campaign optimization, this information is essential. It will allow you to fine-tune your plan and make informed judgments on enhancing your email marketing efforts.
Their API expands the capabilities of your email marketing campaigns, while DirectIQ's platform provides a multitude of features and tools to help you confidently manage your email marketing campaigns.
Using their API, you may programmatically manage campaigns. From segmenting contacts to designing new email templates, the DirectIQ platform can be customized to meet your requirements.
Instead of utilizing the GUI interface to modify your account, you may use their API to automate procedures and get access to otherwise inaccessible data.
A development environment helps you objectively evaluate the platform's capabilities and maximize its possibilities. This API is a game-changer for marketers with the ambition
DirectIQ's API is user-friendly and well-documented. their support staff is always prepared to respond to any inquiries you may have.
They also provide a free trial to explore their platform and discover how their API can elevate your email marketing efforts.
DirectIQ Pricing & How To Buy Guide 💰
Step – 1: Go to the official website of DirectIQ and click on 'PRICING'.
Step – 2: Choose the plan of your choice and click on 'START HERE'. You can also choose their free plan for the beginning. 
Step – 3: Fill up your work email and click on 'Create Account'. You can also choose to log in using Google, Facebook, or Twitter. 
Step – 4: Check out all the features they are offering.
There are so many templates to choose from.
You can start a campaign from here. 
You can also choose templates for landing pages.
Integrating DirectIQ With Shopify
If you're running a Shopify store and want to take it to the next level, look no further than integrating DirectIQ with your eCommerce platform.
DirectIQ is an email marketing automation tool that helps you keep track of customer data, send automated emails, and create personalized campaigns. 
Integrating DirectIQ with your Shopify store will save time and energy when organizing your email campaigns.
You can set up automated messages for customers who have abandoned their shopping carts or new customers who just made a purchase.
This feature allows you to focus on other aspects of your business while still engaging with customers effectively and promptly. 
DirectIQ also offers various tools to help you design beautiful newsletters and email blast templates. With these tools, you can easily customize and create professional-looking emails quickly! 
When integrated with Shopify, DirectIQ gives store owners access to customer data gathered from their shop visits.
With this information, you can segment users based on past purchases and demographic information like age or location.
Segmenting makes it easier for you to craft personalized emails explicitly tailored for each group of customers – increasing the chances they'll engage with your content! 
Pros and Cons: DirectIQ Review
| | |
| --- | --- |
| Pros | Cons |
| Multiple integrations | New in the market |
| Great for growing businesses | |
| 1-click integrations | |
| Visually appealing and detailed reports | |
| Free responsive templates | |
| Easy email designer | |
FAQs about DirectIQ
1️⃣ How to reset account password?
In DirecIQ you can reset your password in two ways. First is from account Settings Overview - If you need to reset your password for security reasons you can do so clicking on Settings > Edit Account Then enter your old password , the new password and the confirmation for the new password. Second way is from login page- If you are unable to login or your password doesn't work you can reset your password clicking on Cant remember your password? Link on the login page then enter the email account you use for sign in and a password reset mail will be sent to you.
2️⃣ Can I upgrade/downgrade my plan?
Yes, you can always upgrade or downgrade your plans after purchasing.In order to see your current plan go to the Home page. At the top of the page, you can see the name of your plan along with a number of available and used contacts and sends.
3️⃣ How to manage account information?
In order to manage your account information go to Settings -> Overview or click on your profile picture in the right of the header and select My Account. Then find the My Account section at the top of the page. Here you will see the main information about your account, such as email, name, phone, time, and language settings. In order to edit these or other settings click Edit Account.
Conclusion: DirectIQ Review 2023 🏁
In conclusion, our DirectIQ Review for 2023 has shed light on the features, capabilities, and buying tips associated with this email marketing solution.
DirectIQ offers a robust set of tools to enhance your email campaigns, and by implementing the best practices highlighted in this article, you can harness its full potential.
However, the decision to choose DirectIQ should align with your specific marketing goals, audience, and budget.
As you navigate the ever-evolving landscape of email marketing, remember that success depends not only on the tools you use but also on the strategies you employ.
DirectIQ Review 2023 has provided you with the knowledge needed to make an educated choice and optimize your email marketing efforts for maximum impact and results.