No matter what kind of website you run, whether it's a blog or a business, they all require different types of policies that educate users. The most common policies a website must have are the Privacy Policies, Terms of Use, Disclaimer, and Refund Policy. Honestly, this kind of writing is difficult because it contains a lot of jargons that you probably do not know.
That's why I took a stand to introduce you to a new website with you which makes your task easier for you which is WebsitePolicies. They provide quick and easy steps to get all the policies and guidelines in minutes.
A Website Must Have These Website Policies (In-Depth WebsitePolicies Review)
Before you start creating guidelines for your website, it's important to understand what the different policies are and what you need to include on your website.
1. Privacy Policy
A privacy policy is a document that explains how a business processes information of their customers and employees that are tracked as part of its operations.
Most of the website provide their privacy policy transparent to visitors. On a privacy page, all personal information that is collected, such as name, address and credit card number, as well as other items such as order history, cookies and behaviors must be included.
The strategy should also explain whether data can remain on a user's computer, such as cookies. In accordance with best practices, the policy should specify whether the data may be shared or sold to third parties and, if so, what they are intended for needs to be clearly mentioned.
2. Terms Of Services
The Terms of Service (also referred to as Terms and conditions or Terms of Use or TOS) are the rules by which you must agree to use a Service. A very common place where you have probably seen a TOS is with the web hosting providers.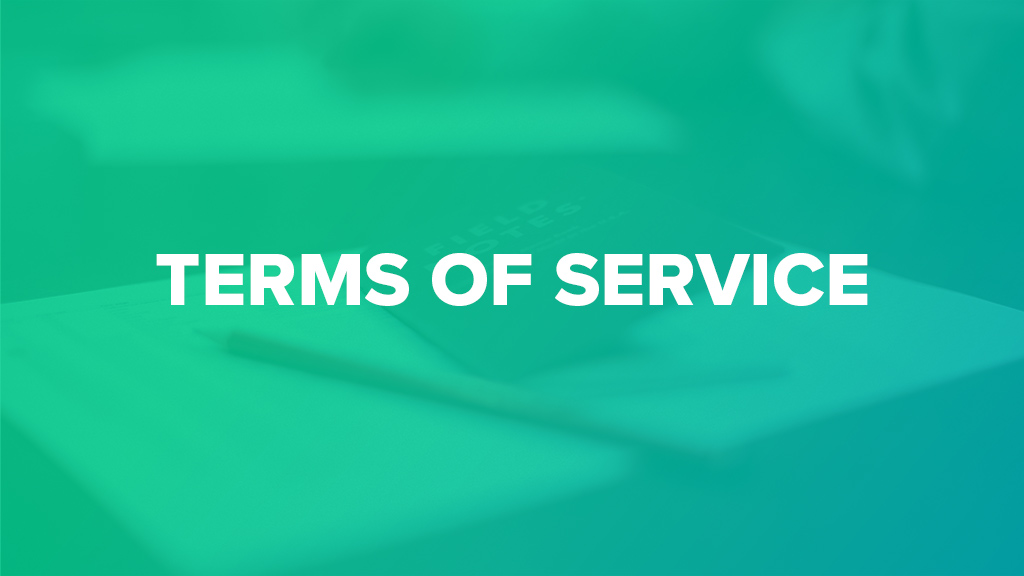 They are protected by a TOS if a customer tries to exploit them. The law does not require this, but it protects both the user and the company from a threat. It is also important to know that this is a legally binding agreement.
3.  Refund Policy
Refund policy is not mandatory to include on the website but is highly recommended if you have an e-commerce store and selling a product or service. This also helps protect your business and builds trust among your customers.
If you have a free refund policy, it can even increase your revenue because people feel comfortable buying when they know they have a way out. Refund policy typically describes what a customer should do if they want to return or change a product.
4.Cookie policy
A cookie policy describes the types of cookies and other tracking technologies used on your website, as well as how they function and use. EU law requires that you have a cookie policy and inform visitors that your site uses cookies.
What Is WebsitePolicies.com?
WebsitePolicies is an online portal where you can quickly create professional policies for your website. These guidelines are written by lawyers for use on the website. All you need is just to fill up the documents and it will create for you.
The service is free for personal use. Policies can be downloaded immediately. Website policies and documents, such as The privacy policy or Terms and Services can be very tedious and contain lots of hard work and knowledge to write it manually.
WebsitePolicies will do all the hard work for you, so all you have to do is add the full policy to your website.
There are 5 types of policies you can generate with this website which are:
A privacy policy
A disclaimer
Terms and conditions of service page
A refund policy
Cookie Policy
The prime benefit of using WebsitePolicies is that you can get personalized policies on the website in minutes, as well as save a lot of money. WebsitePolicies is free for personal and non-commercial use. However, you need to pay only a one-time fee of $ 14.95 for business purposes.
How To Easily Create A Privacy Policy With WebsitePolicies
To create a privacy policy for your site, you need to visit WebsitePolicies and follow the simple questionnaire process. If you have a website that collects personally identifiable information or shares it with advertisers, you should have a privacy policy on your site.
Step-1: Creating privacy policy starts with questioning about general information about your site such as location, URL, name, and whether your site is pursuing business goals. Depending on the answers to these questions, the policy page will get updated and placed on your website.
Step-2: When creating the privacy policy, you can choose between different options and questions where you can write your own information. The more specific questions are about how you capture user data on your site, whether it's shared with others, and whether your site uses cookies. This seems to be a wealth of information to be covered, but it should only take a few minutes, and when you're done, you no longer need to update it.
Step-3 When you're done with the creative process, it's time to set up your account with the set of rules for the site. The first thing you have to do is enter your e-mail address. When you fill the application form an activation link will be sent to your inbox. After confirming, you can click on the email link to download your custom privacy policy based on the information from the questionnaire process.
The file can be downloaded as HTML or as text. You also get an option to put a live version of the hosted policy through site rules if you do not want to host them yourself.
How To Easily Create A Refund Policy With WebsitePolicies
Step-1: For any website or online store that sells products and services, it's important that you have a valid refund policy for your website. A refund policy not only sets out your terms and conditions for your customers but also allows you to comply with regulatory requirements and serves as a reference if you are having problems returning customers based on their date or specific conditions.
As like privacy policy, the refund policy also starts with questioning about general information about your site such as location, URL, name, and whether your site is pursuing business goals.
Step-2: Most e-commerce stores we see online have a 30 or 60-day money back guarantee. However, you will not be able to verify this information without a refund policy on your site. In terms of customer and payment information, it is important to have a refund policy with privacy policy and terms and conditions.
Step-3: As like the privacy policy creation processes, the refund policy also follows the same process. The only exception is that you will find more questions about purchases, refunds, and product acquisitions. When you fill the application form an activation link will be sent to your inbox.
After confirming, you can click on the email link to download your custom refund policy. The file can be downloaded as HTML or as text which you can put directly in your website.
WebsitePolicies Review: Pricing Plans
The cost of creating various policies for your website through WebsitePolicies is absolutely free. The only condition is that you keep the link and credit on WebsitePolicies.com, which is an ideal deal as they have done all the work for you.
For commercial websites, a one-time fee of $ 14.95 is charged, which in itself is quite low.
If you sell something on your site or earn revenue through third-party advertising or advertising committees, it is strongly recommended that you create the necessary rules to ensure that your site complies.
Frequently Asked Questions For WebsitePolicies (WebsitePolicies Review)
How many policies you can create?
You can create as many policies as you like for your websites and apps, there are no boundaries.
Do they offer refunds for premium policies?
Yes, if you're unhappy with the policy for any reason they will issue a full refund without any question.
Do they offer discounts for multiple premium policies?
Yes, you can save over 30% by purchasing multiple policies with their bundle discount package.
Can they host policies for users?
Yes, they can host your policies for you on their own servers at no extra charge to you.
Will the policies be valid in the various country?
Yes, the policy disclosures are based on the location you provide in the questionnaire.
Do their policies comply with the GDPR?
Yes, their policies are fully compliant with the European Union's GDPR requirements.
When will You be able to download the policies?
You'll be able to download your created policies as soon as you complete the questionnaire.
If you have any other questions related to the website policies?
You can get in touch with them through their contact page and they will be happy to assist you.
Quick Links,
WebsitePolicies Review Summary: Is WebsitePolicies Worth Your Money?
As I mentioned in my WebsitePolicies review earlier, it comes in very cheap pricing of just $14.95. It is very less if you hire a lawyer to create before-mentioned policies for your site, you would likely be charged more than a few hundred dollars for each website policy page.
Let me know in the comments section below what you liked most about this WebsitePolicies review and how it is different from other similar tools.